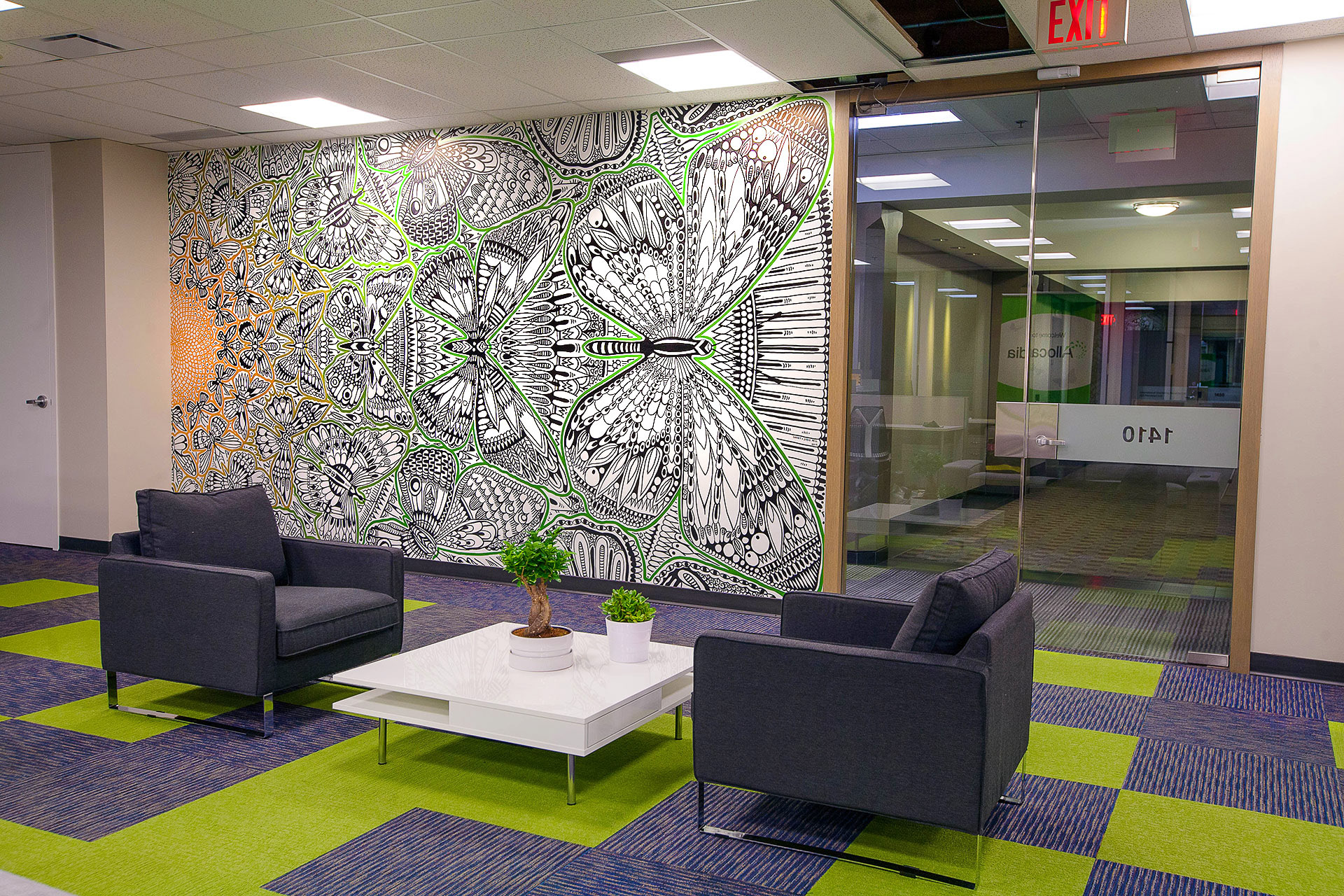 Earlier in the summer, Sandy received an email introduction from a previous client to Allocadia Co-founders Kristine Stewart and Katherine Berry. The company had outgrown their existing Kitsilano office, and were busy preparing for a move into Vancouver's downtown core. They needed a way to transform and build their existing company culture, and add a showpiece to their new office entrance lobby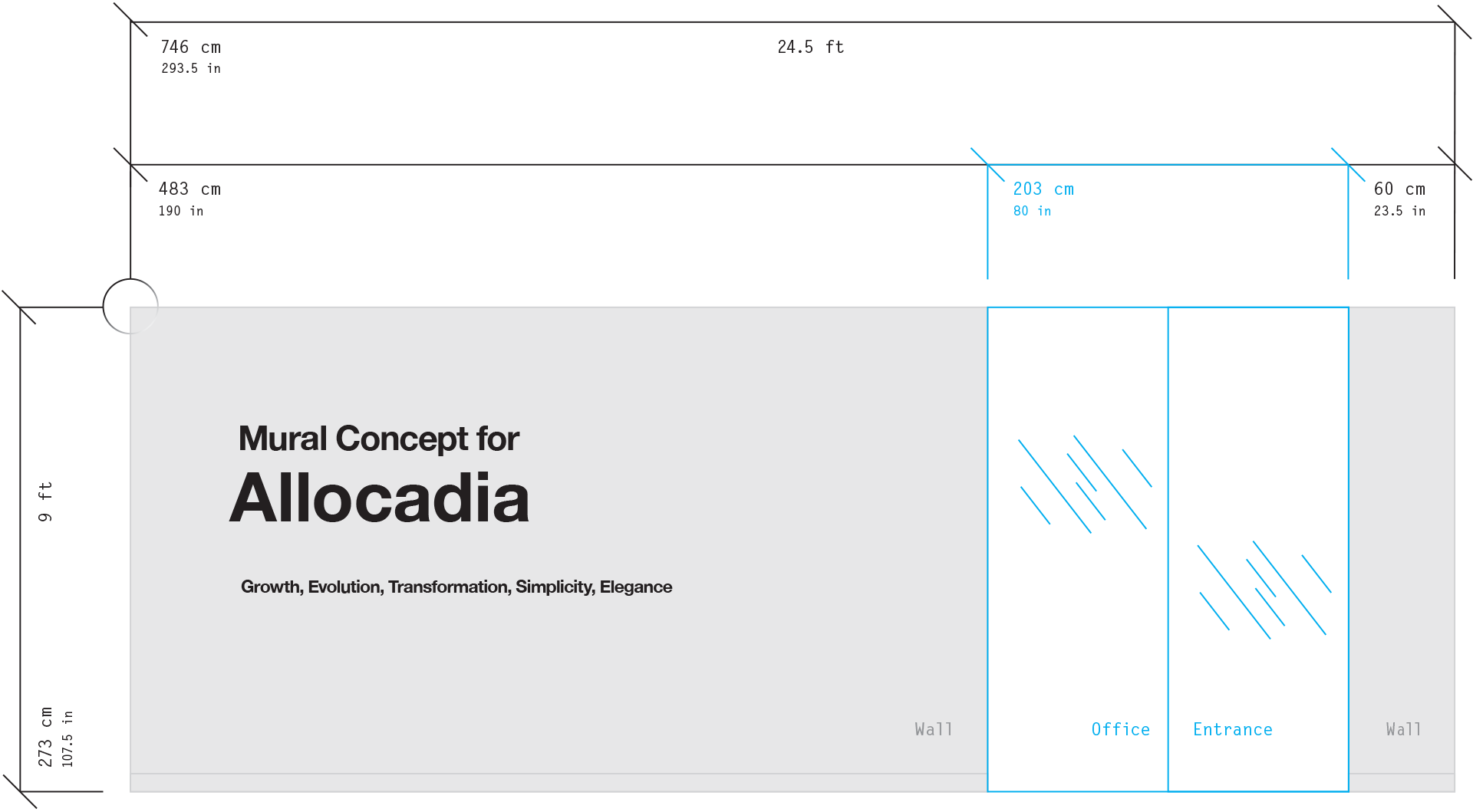 Butterflies are an integral part of Allocadia's company culture since it's conception. The butterfly metaphor was selected because it represented various cycles of transformation, very appropriate for their finance allocation business model.
We returned to the studio following a site visit to the new space to explore all things butterfly. One thing we loved most about this theme was the variety of butterfly and moth patterns available for inspiration.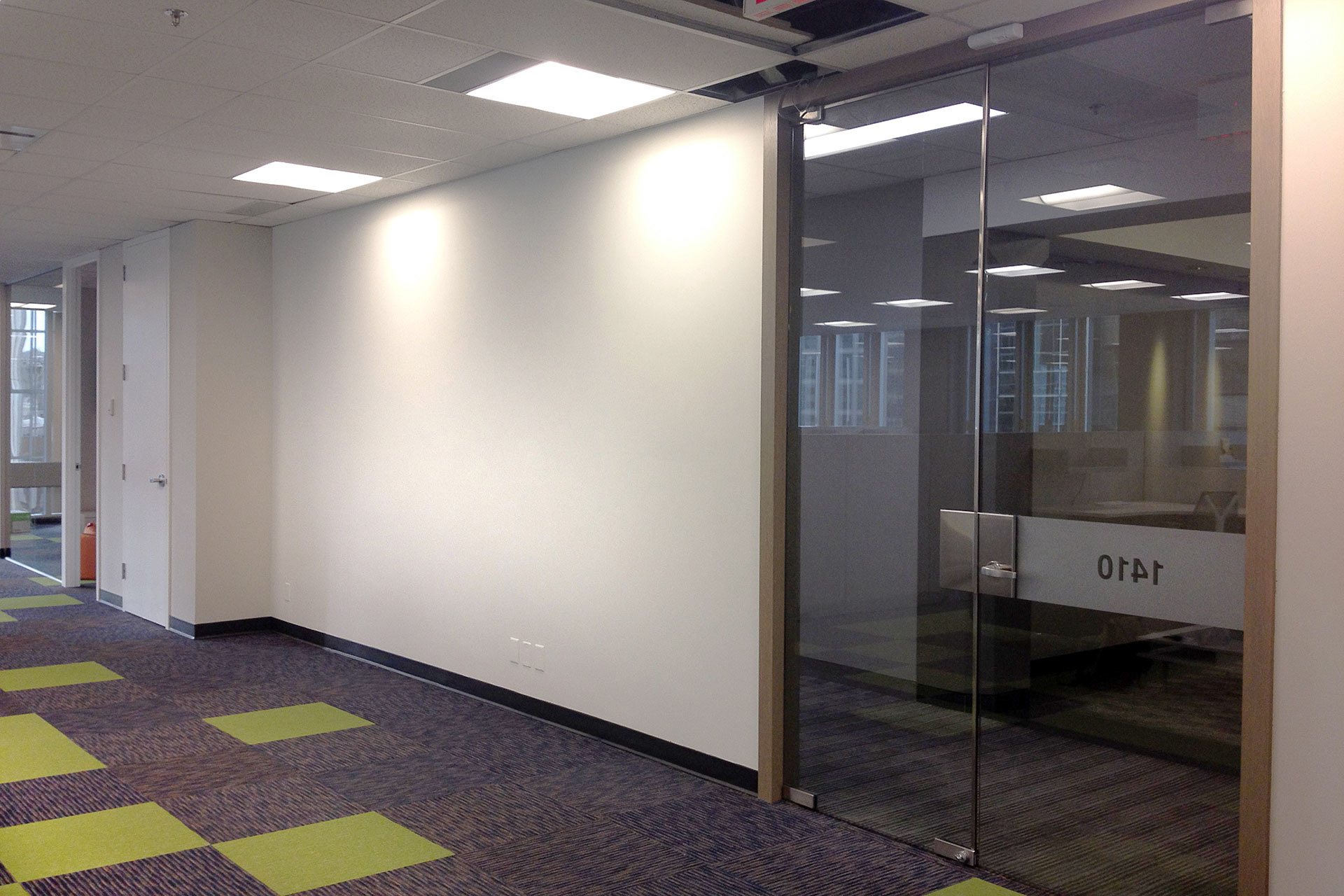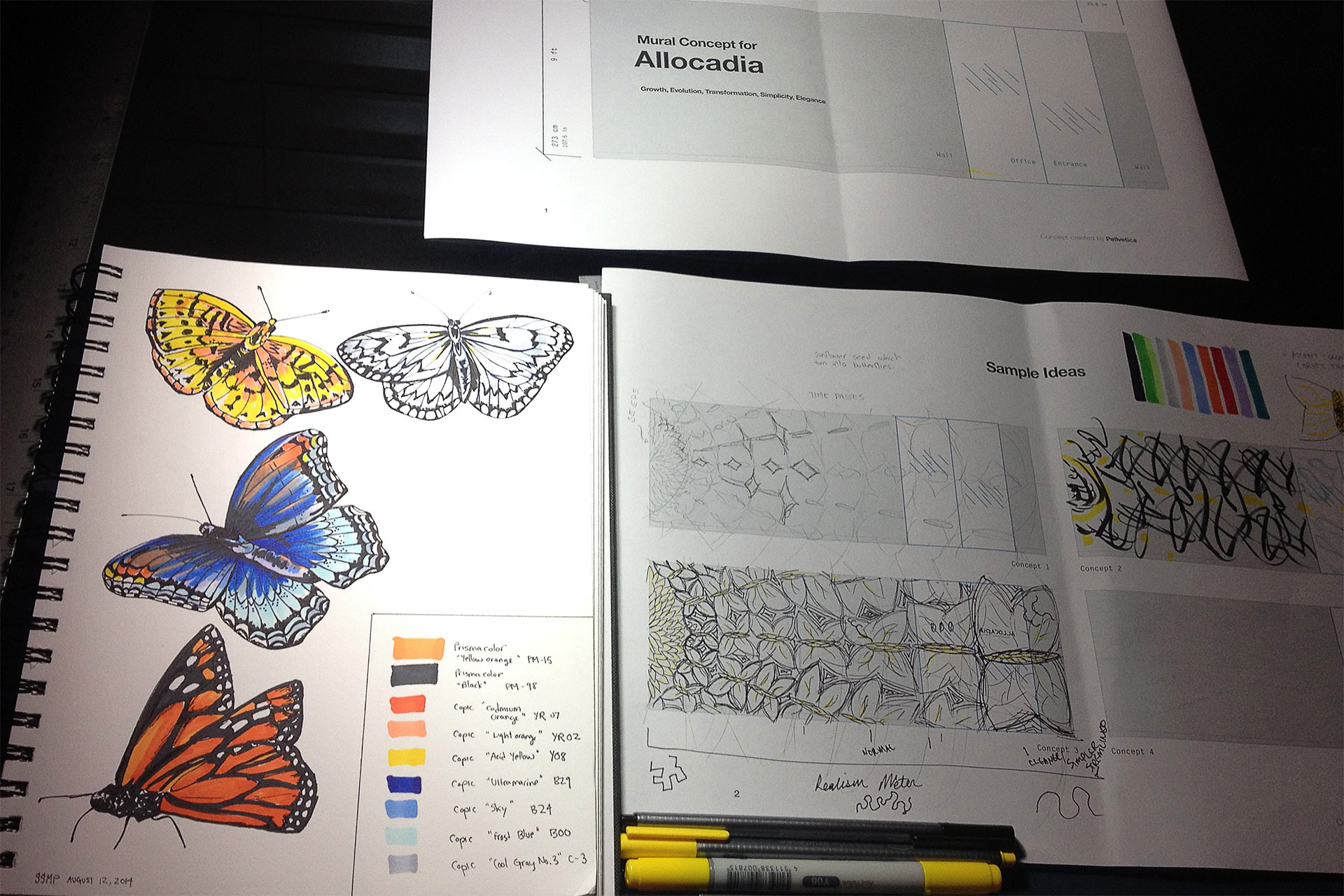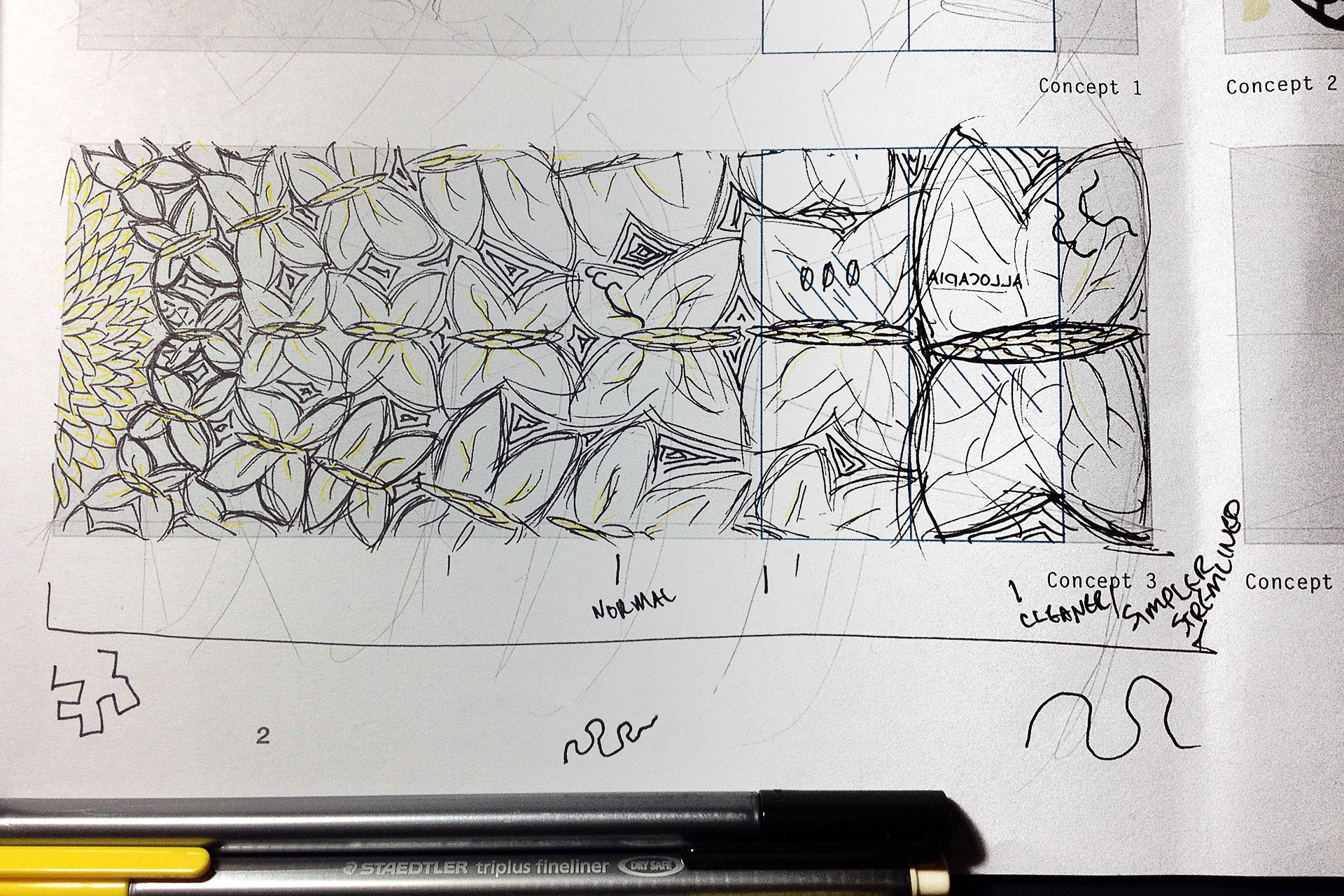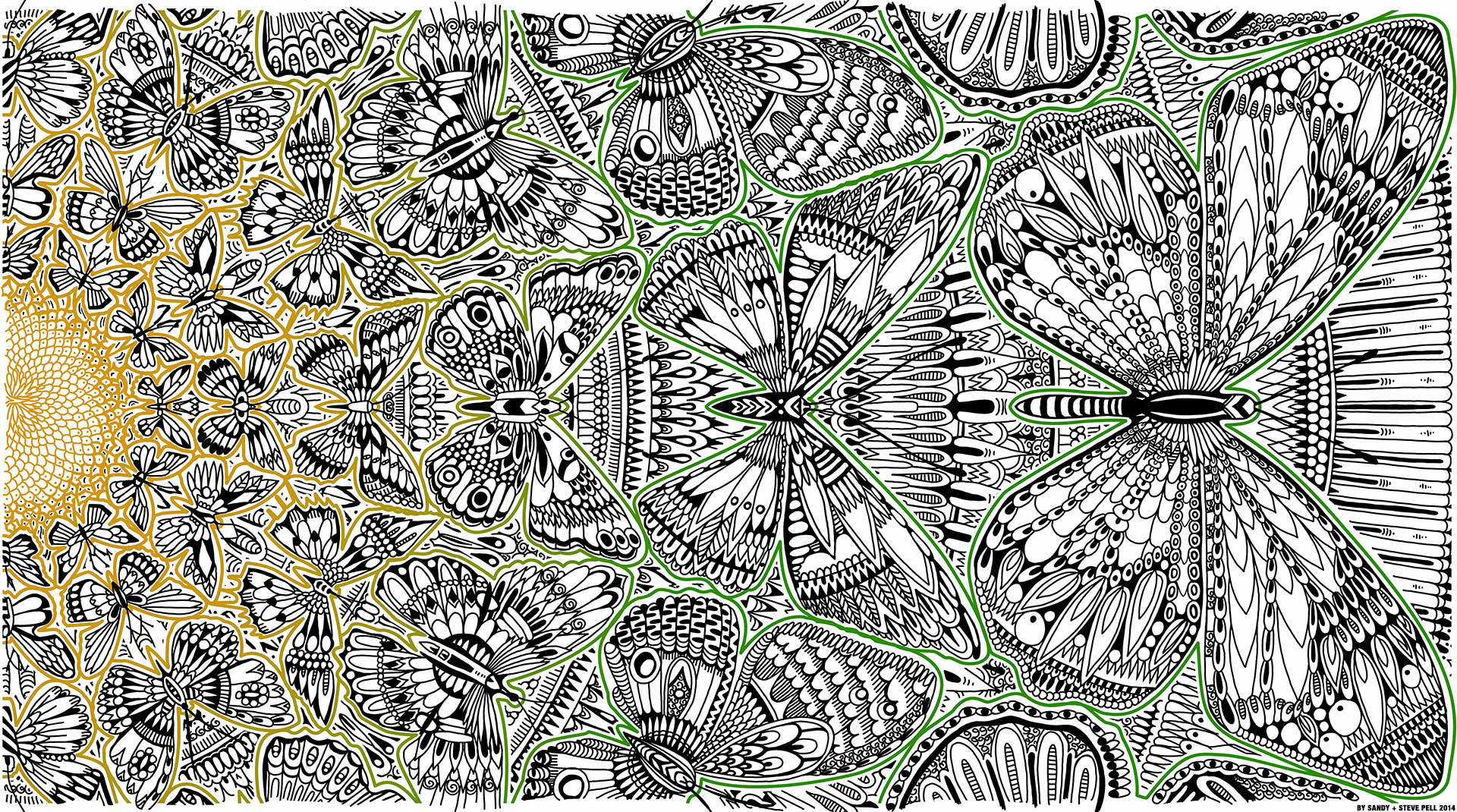 Our Installation process has improved significantly over the last few projects allowing us to produce great work faster and with higher quality. Allocadia's Butterfly mural took just over two and a half days to install.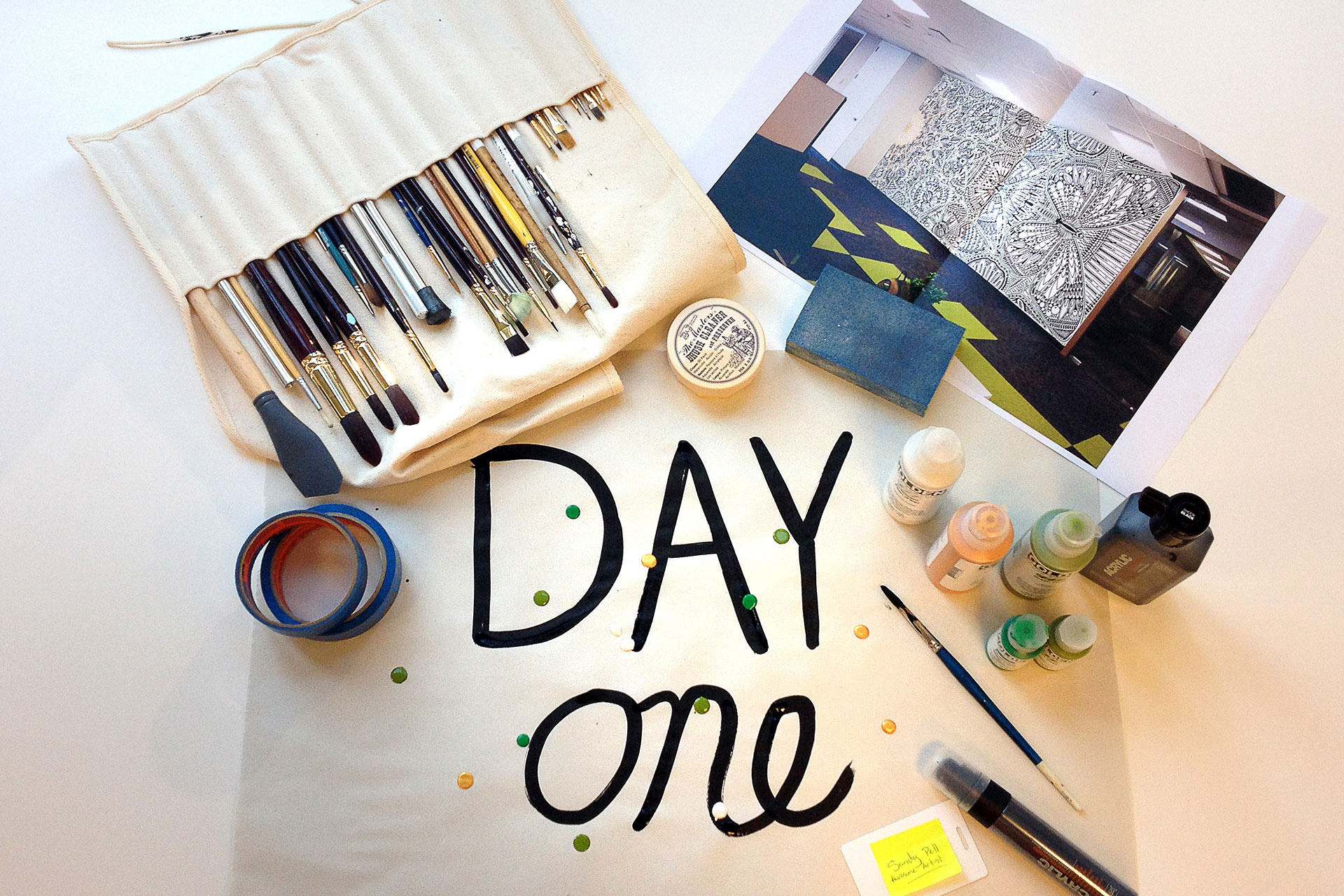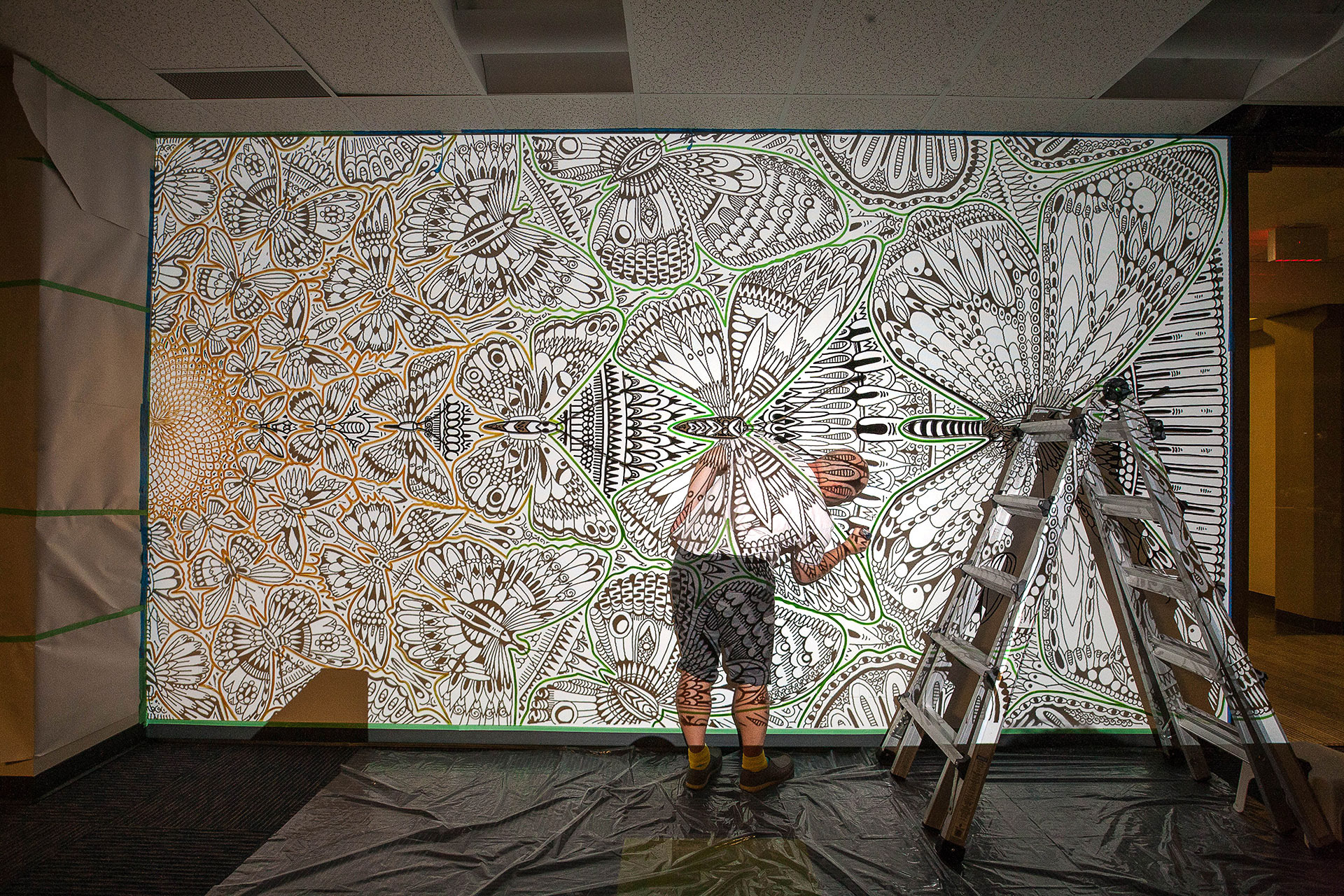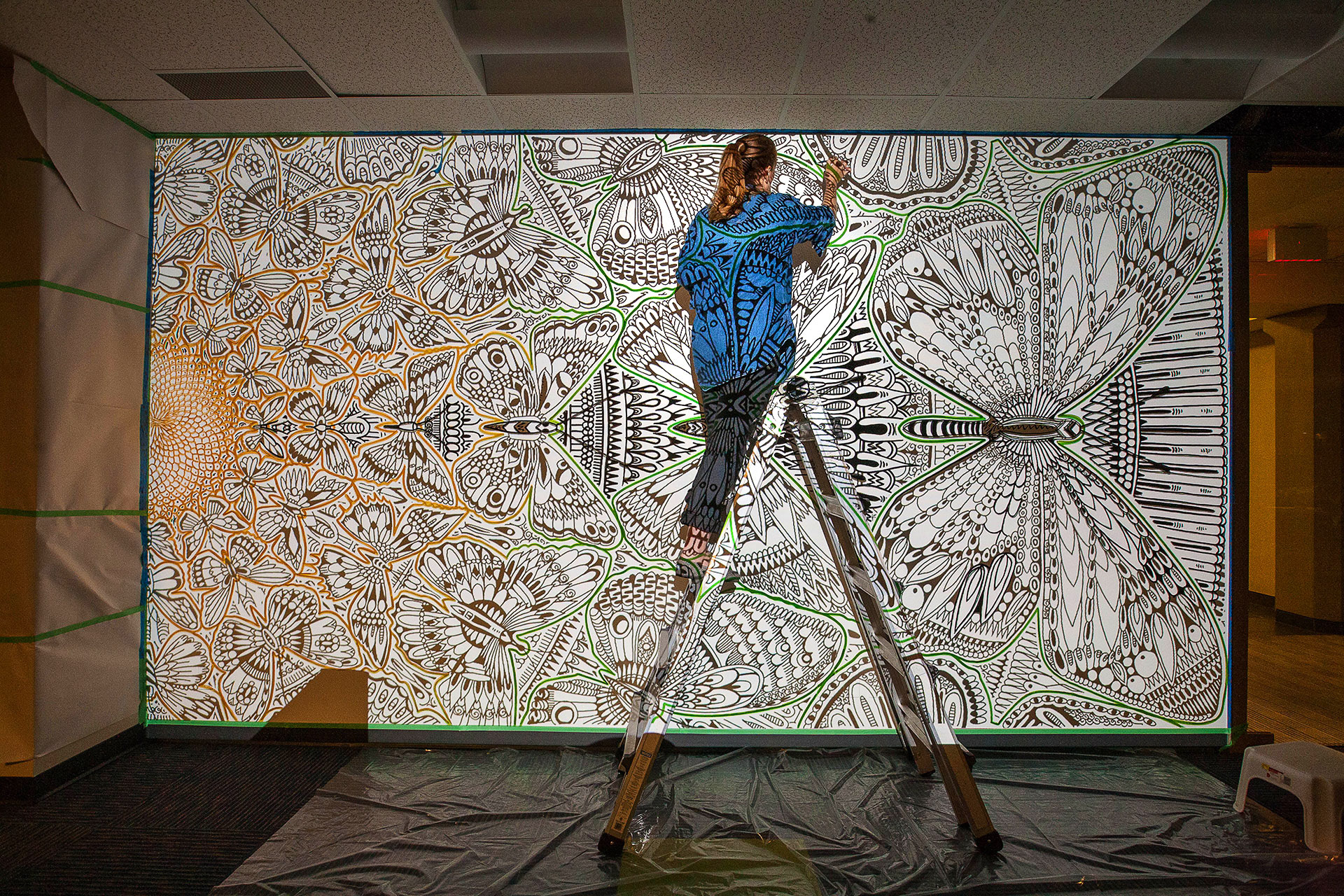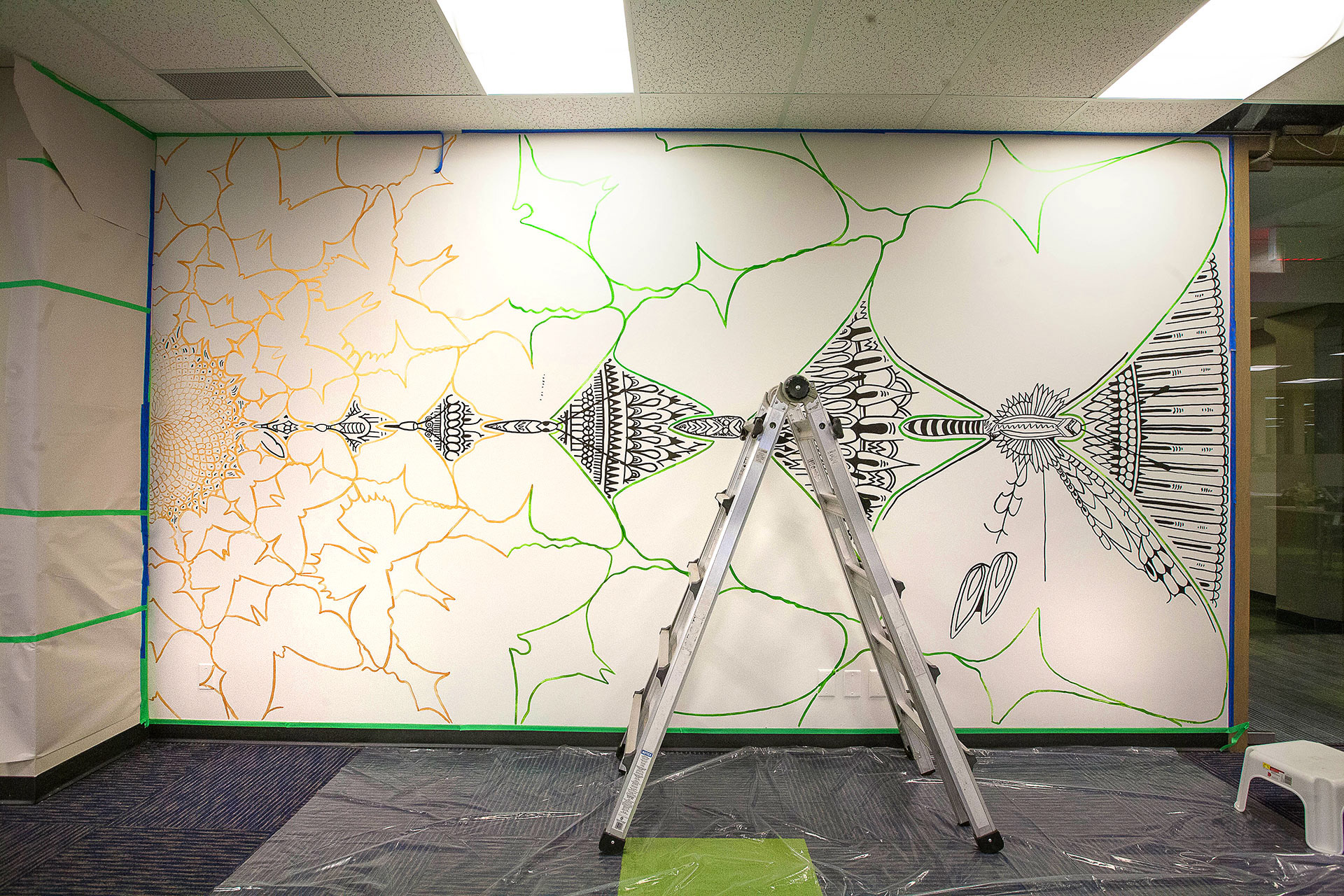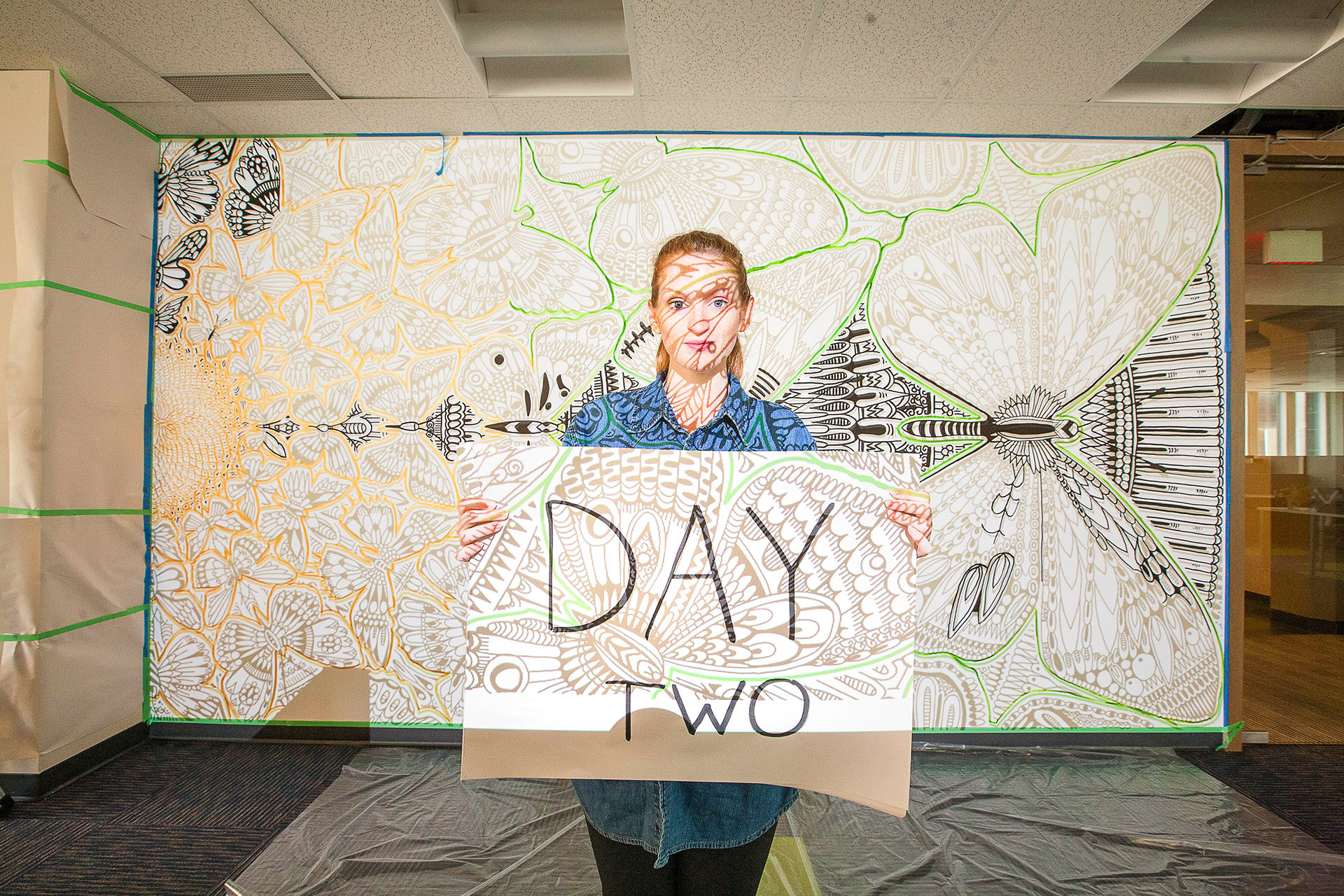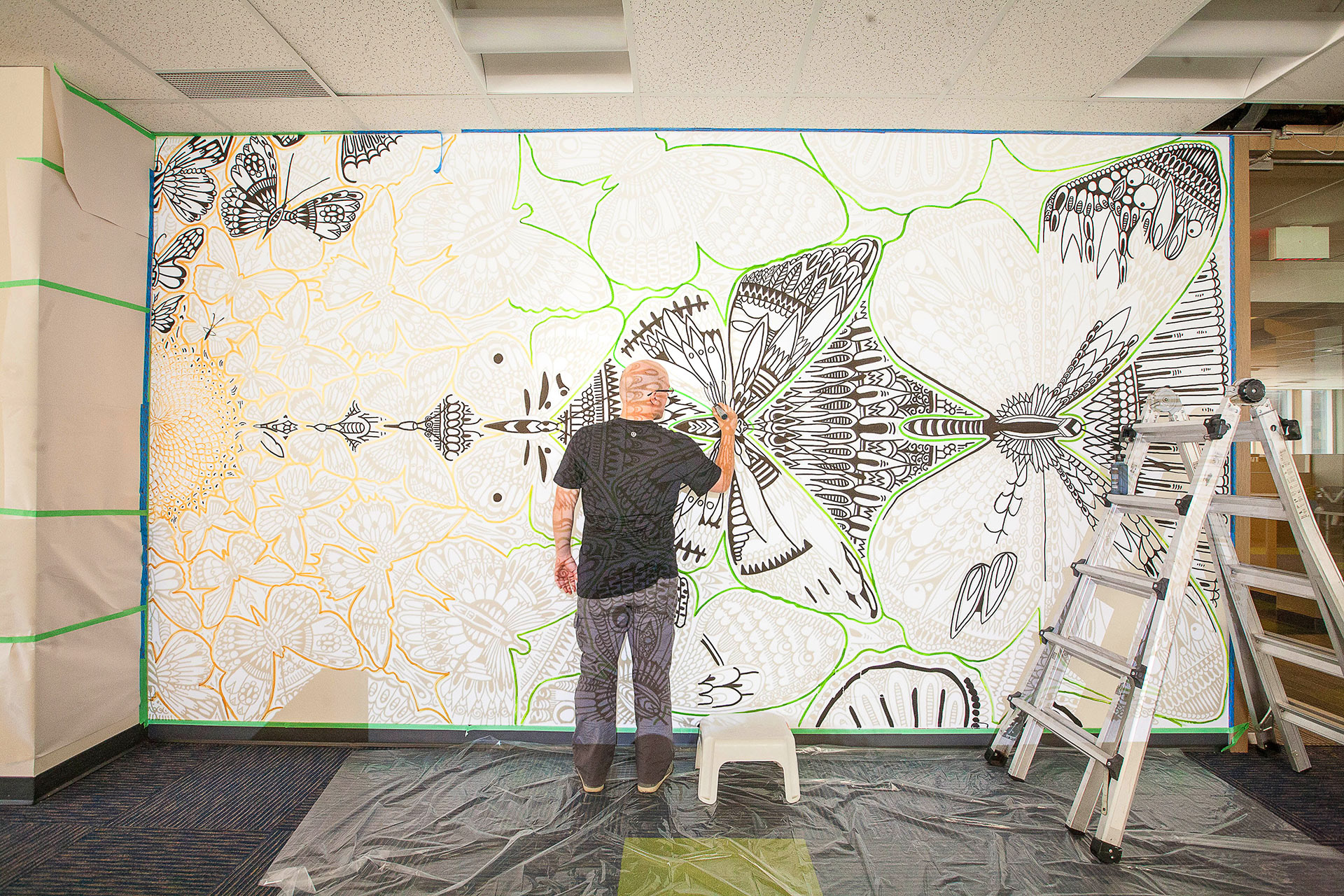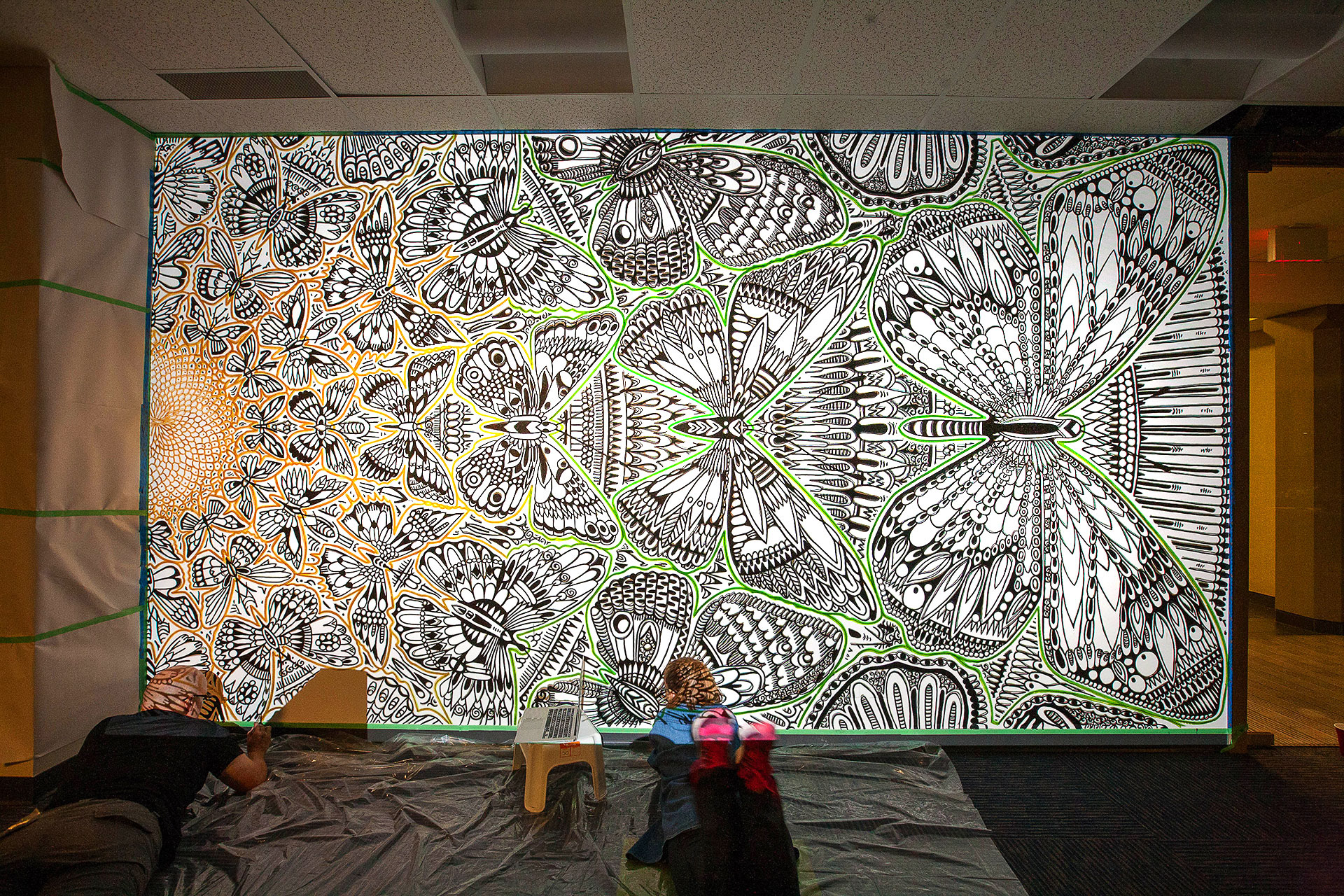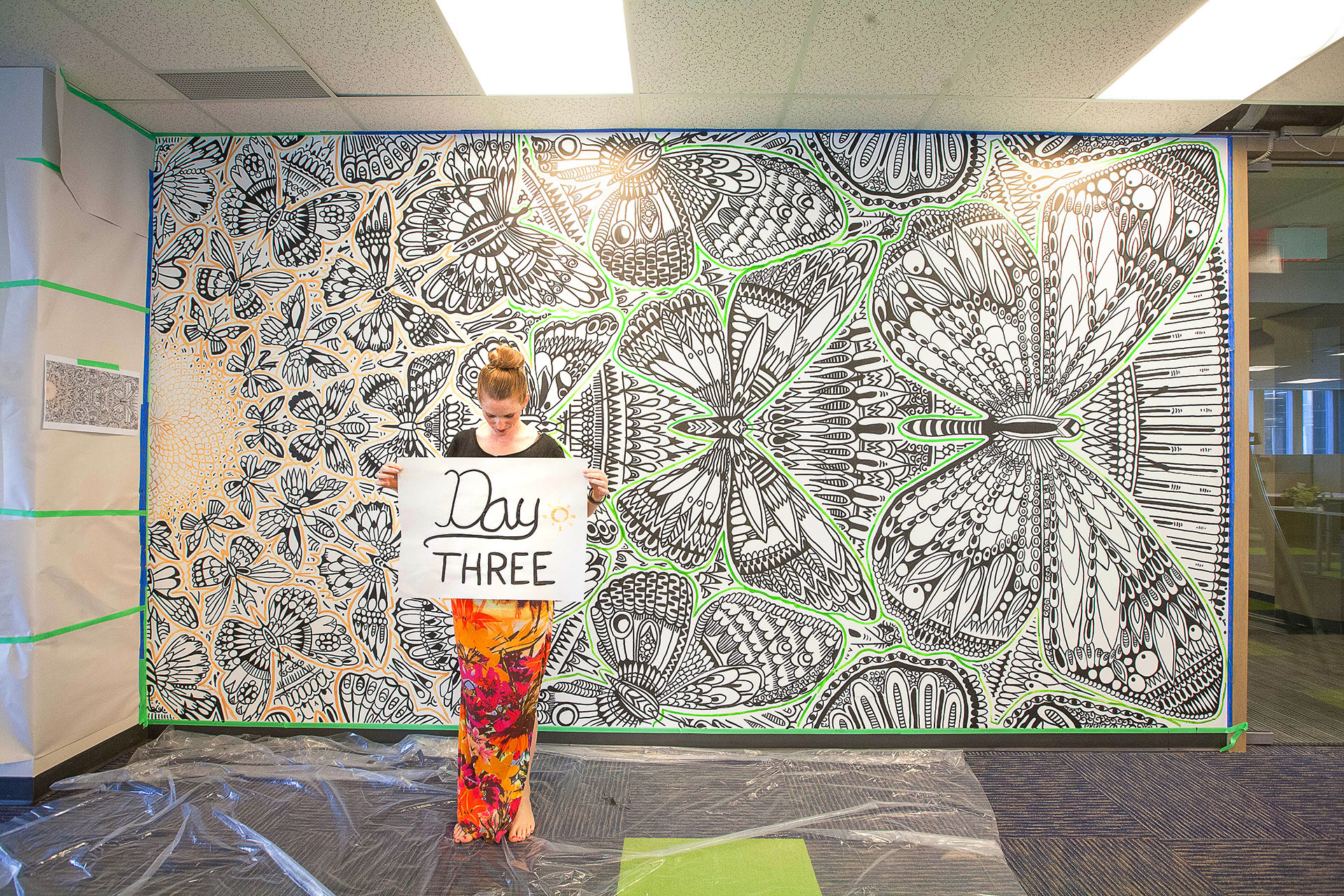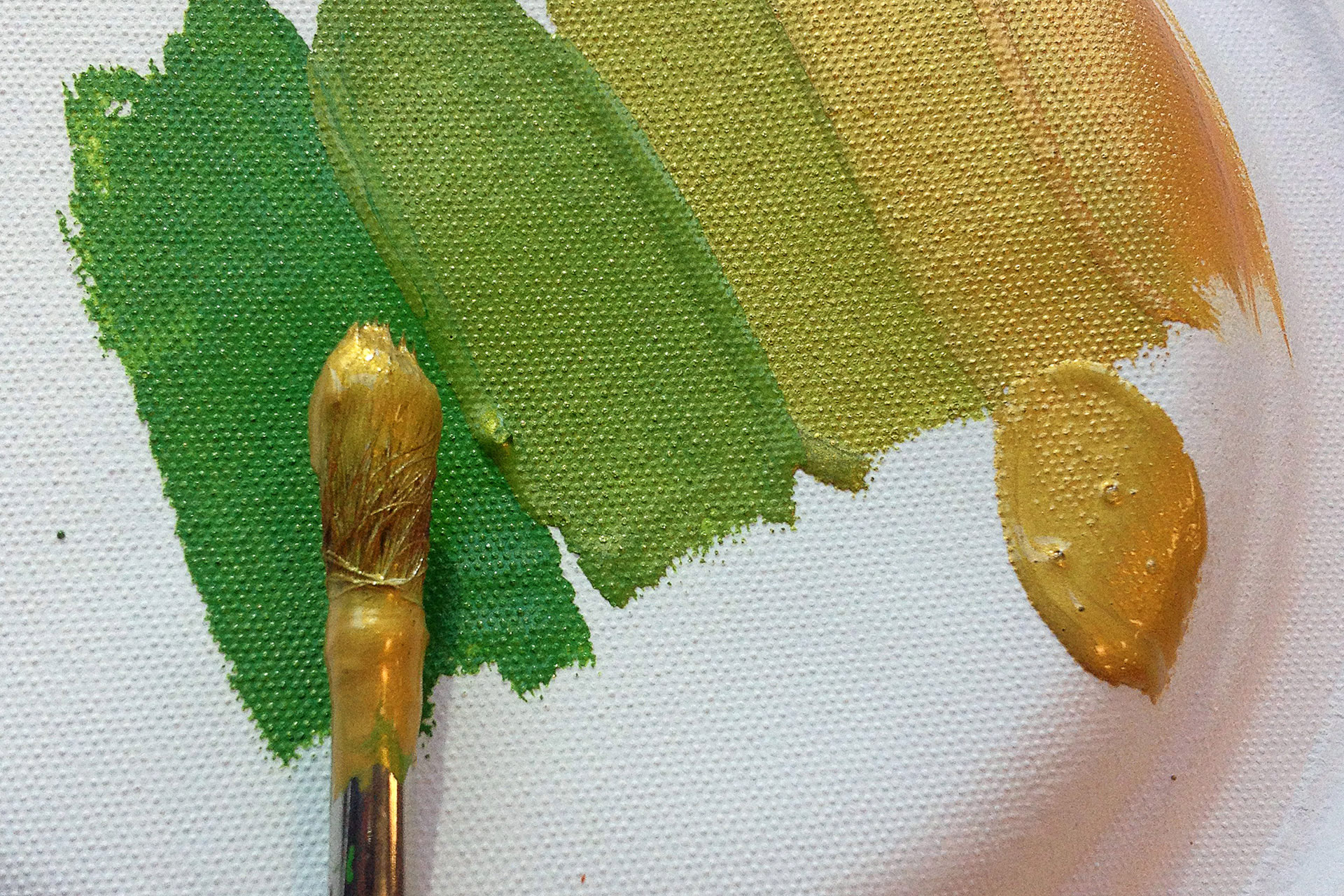 We aim to learn something new in each project we create. Allocadia's Butterfly mural gave us the opportunity to:
- Use a colour gradient that spans full width of the mural helping convey the idea of transformation.
- Use metallic gold paint mixed with Allocadia' brand green and iridescent pearl paint to reflect natural light.
This has been our most complex piece to date (2014). It has been described by viewers as "stunning", "authentic", "gorgeous", "an acid trip" and our personal favourite "mental".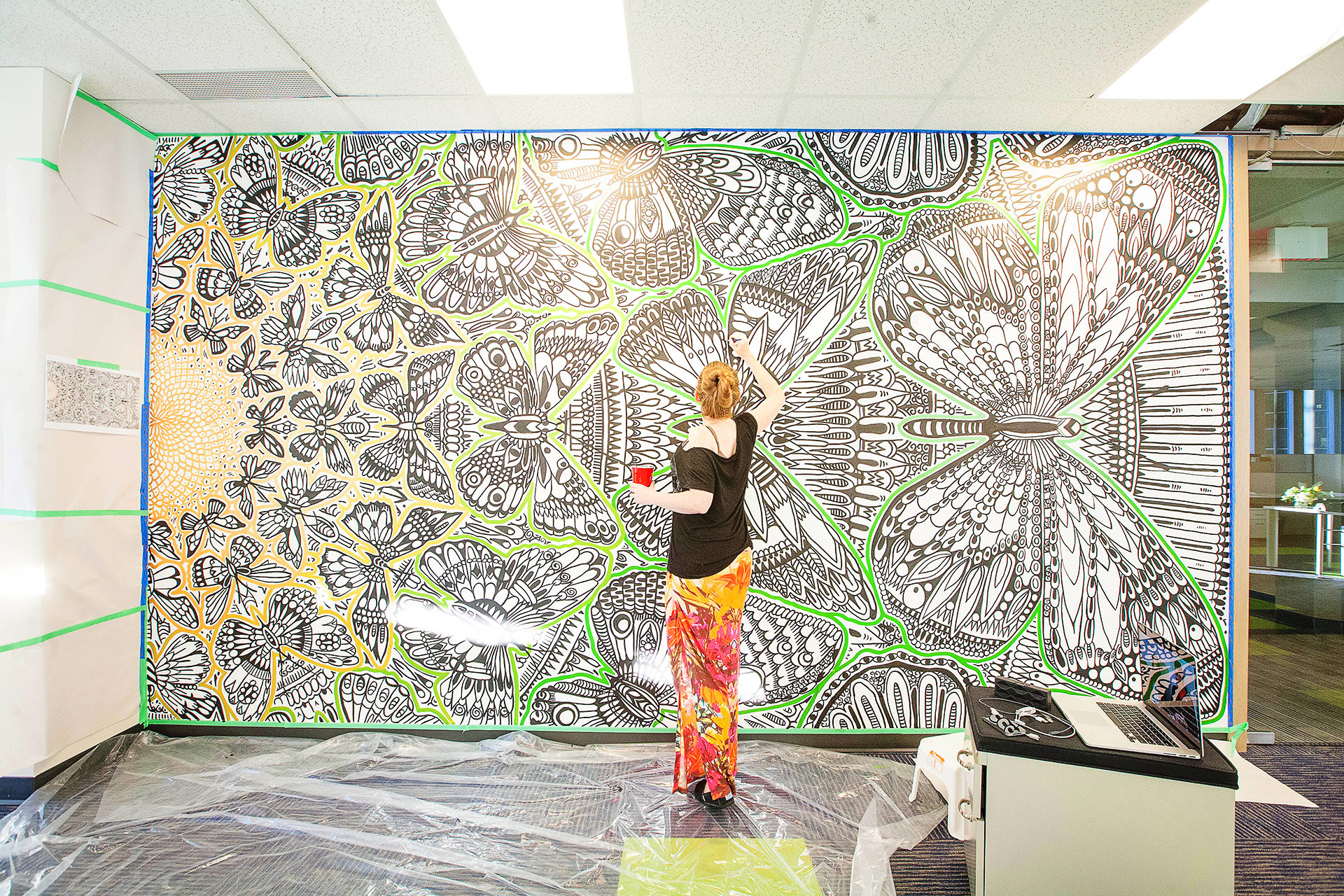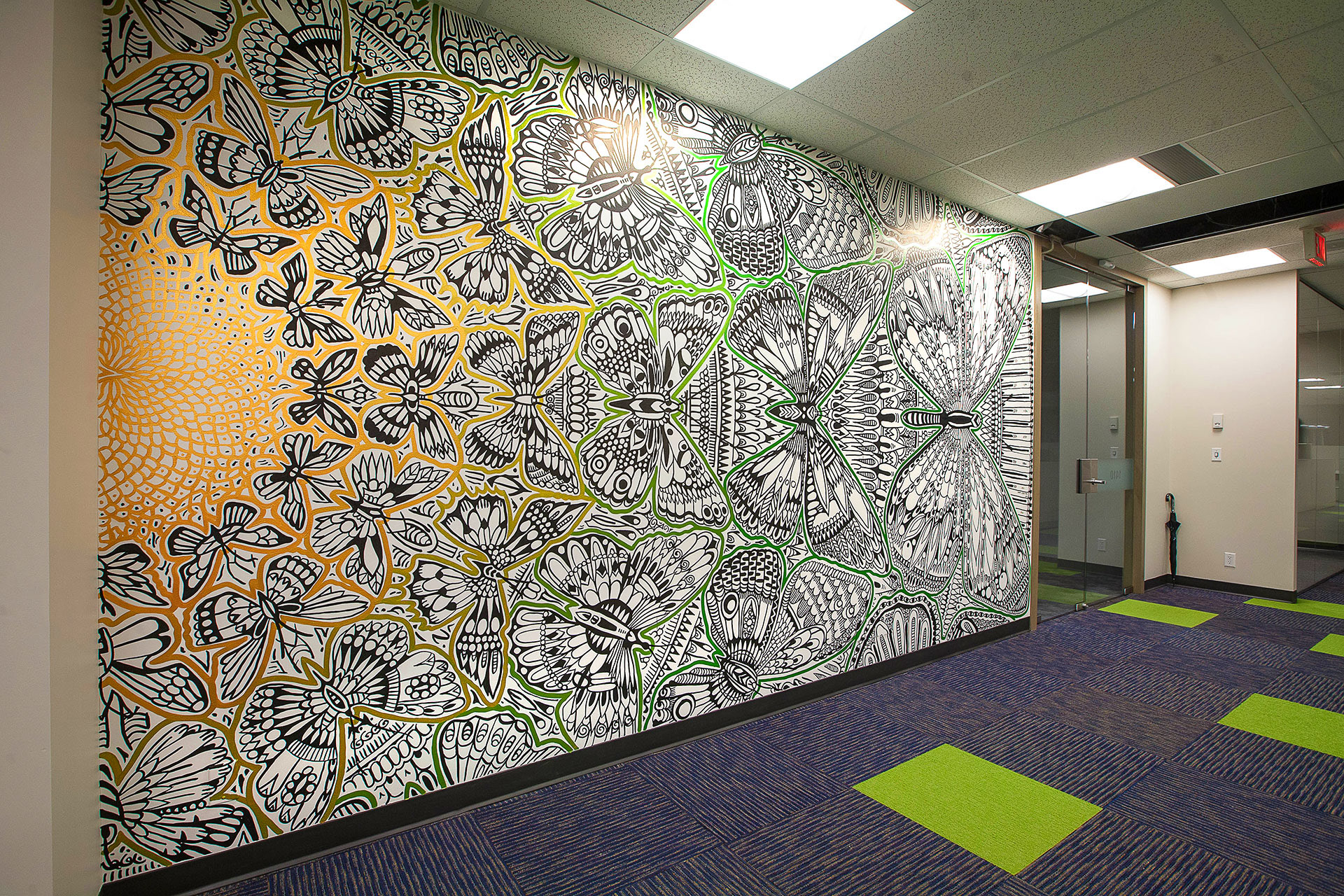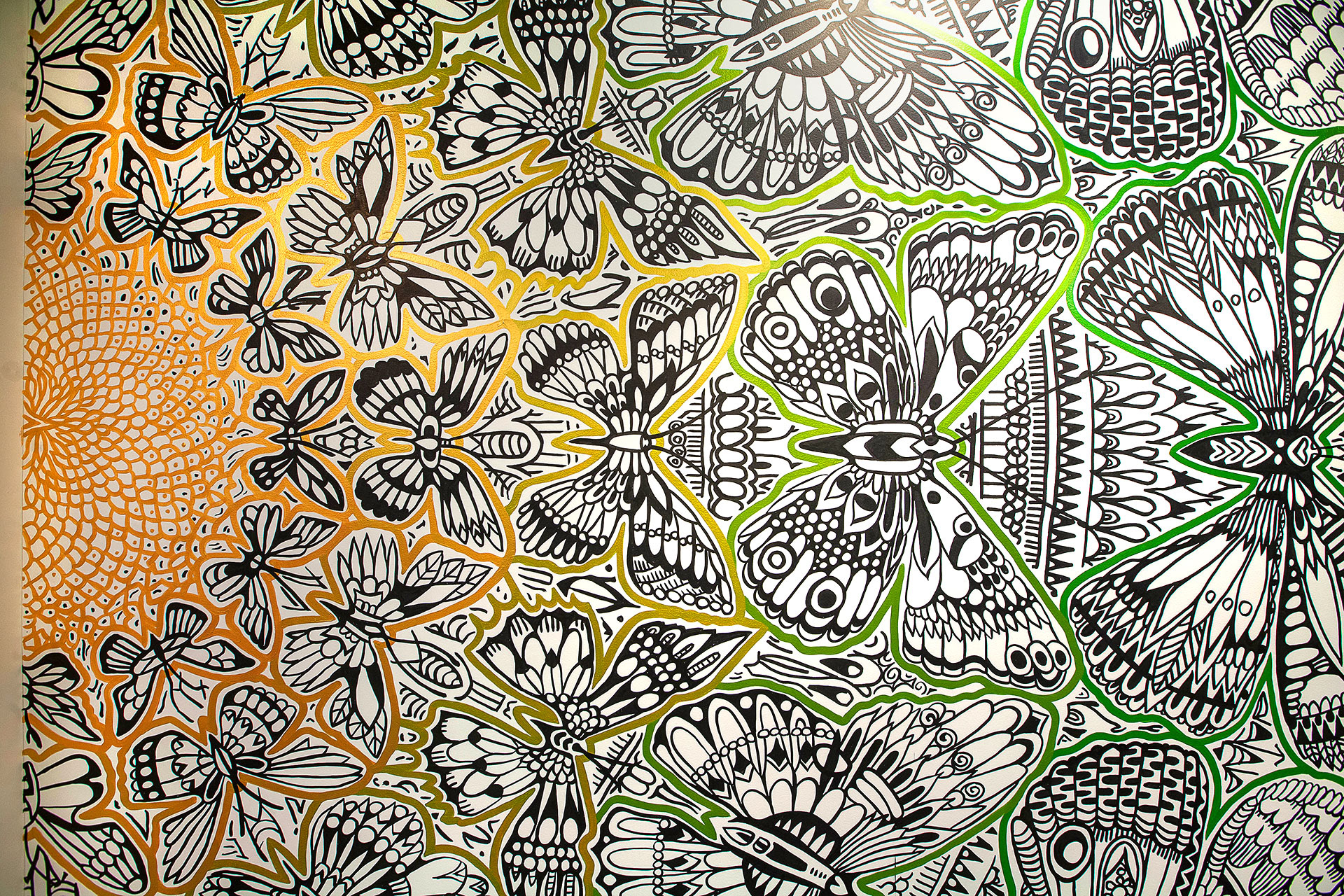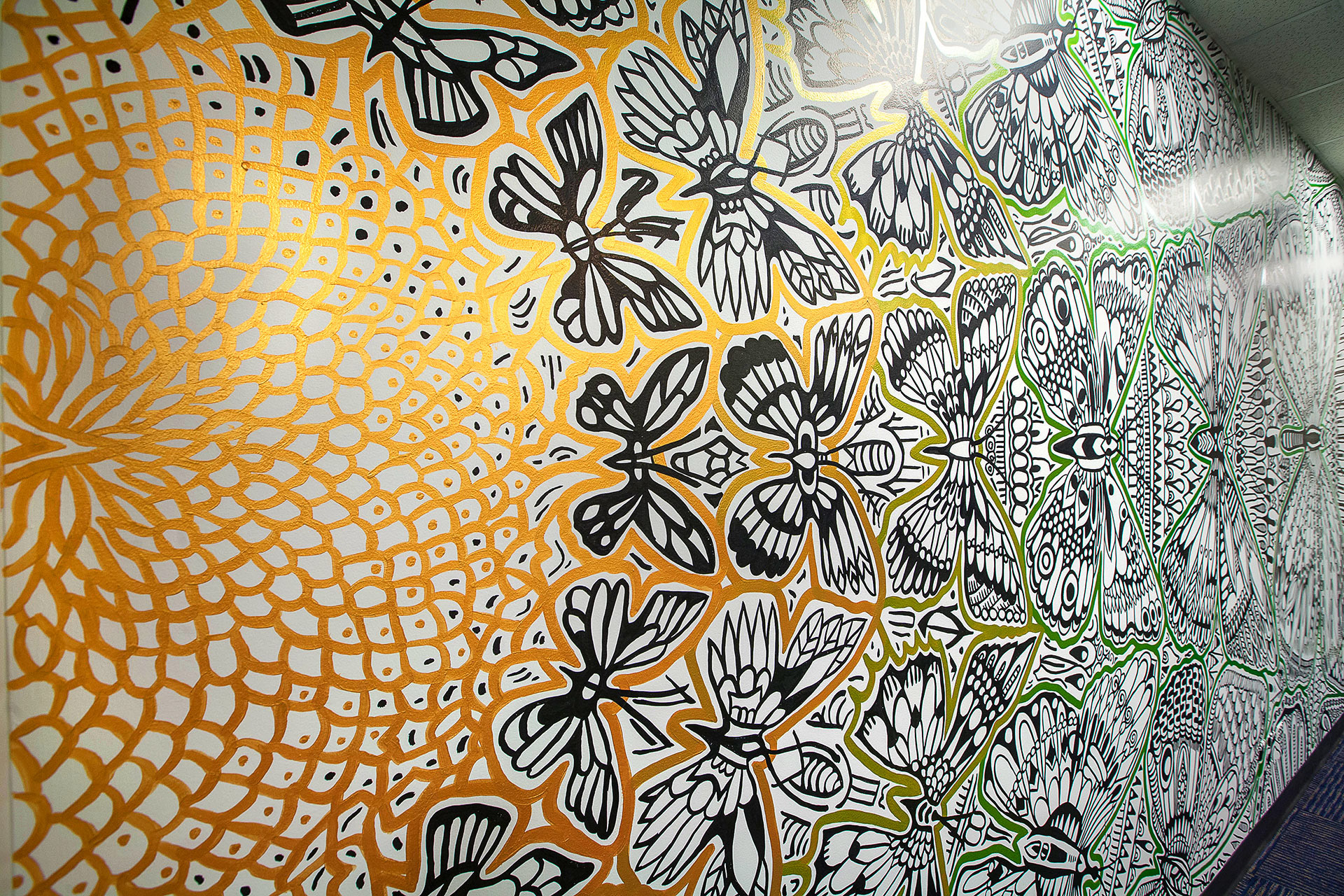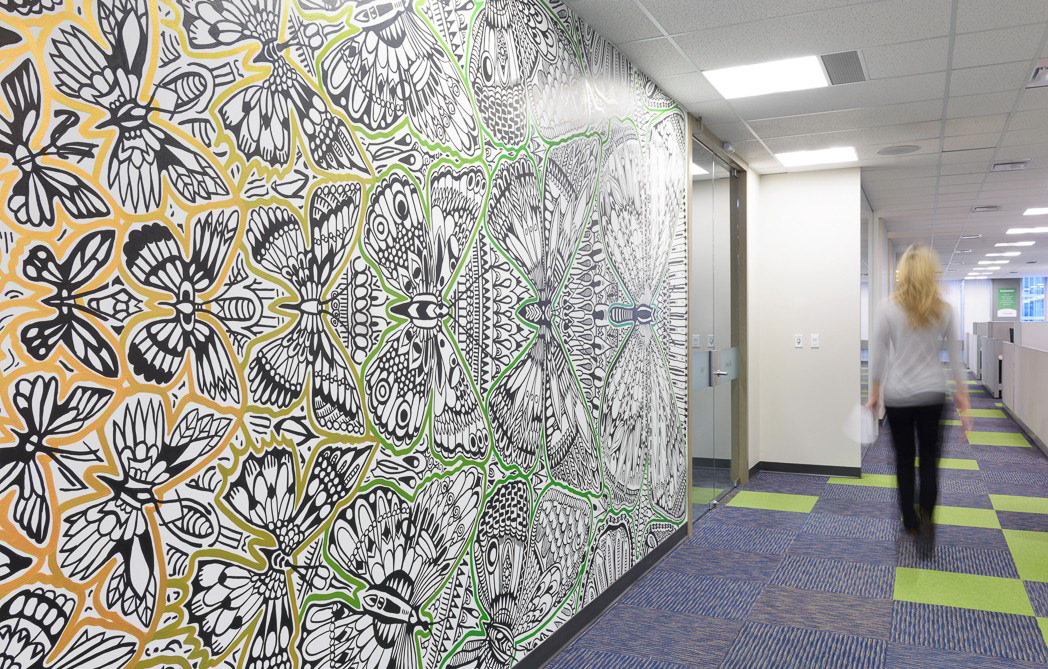 CLIENT
ART DIRECTION
CREATIVE DIRECTION
INTERIOR DESIGN
PHOTOGRAPHY 
Series: Pellvetica, 2015