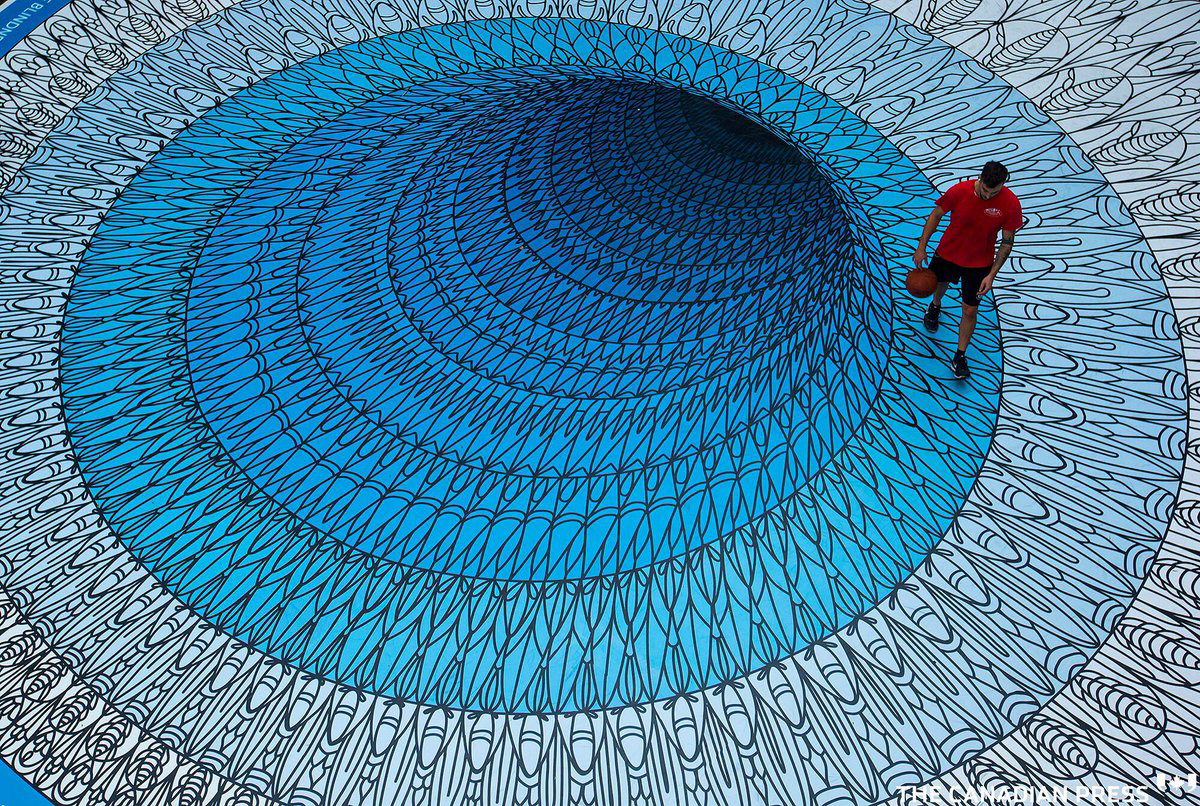 Clearly #MakeVisionCount Optical Illusion Art 
World Vision Day 2017 Mural
2.5 billion people live globally with vision problems and can't afford optical solutions. To raise awareness of the need for worldwide sight correction, Coastal and Clearly commissioned a mural from artists Sandy and Steve Pell. The two created a beautiful optical illusion art installation in Coastal's home town of Vancouver, Canada. The company hopes the Coastal mural helps to spark conversation and raises public awareness surrounding vision impairment as a major international public health issue.
How do Sandy and Steve create their murals? 
Here's their simple process breakdown: 
"Recently, my partner Steve Pell and I had the opportunity to create HUGE 14.4m (47' 2⅞") interactive floor mural for World Sight Day as a way of focusing global attention on blindness and vision impairment. We partnered with Clearly (AKA Clearly Contacts) to create this optical illusion in the Woodward's building here in Vancouver, British Columbia. The artwork itself was masterfully printed and installed by East Van Vinyl. 
I've added a few images here to share our process which shows you the basic grid construction and colour which Steve creates as well as the detailed line work that I, Sandy, add while using Steve's grid system as the basis for my strokes."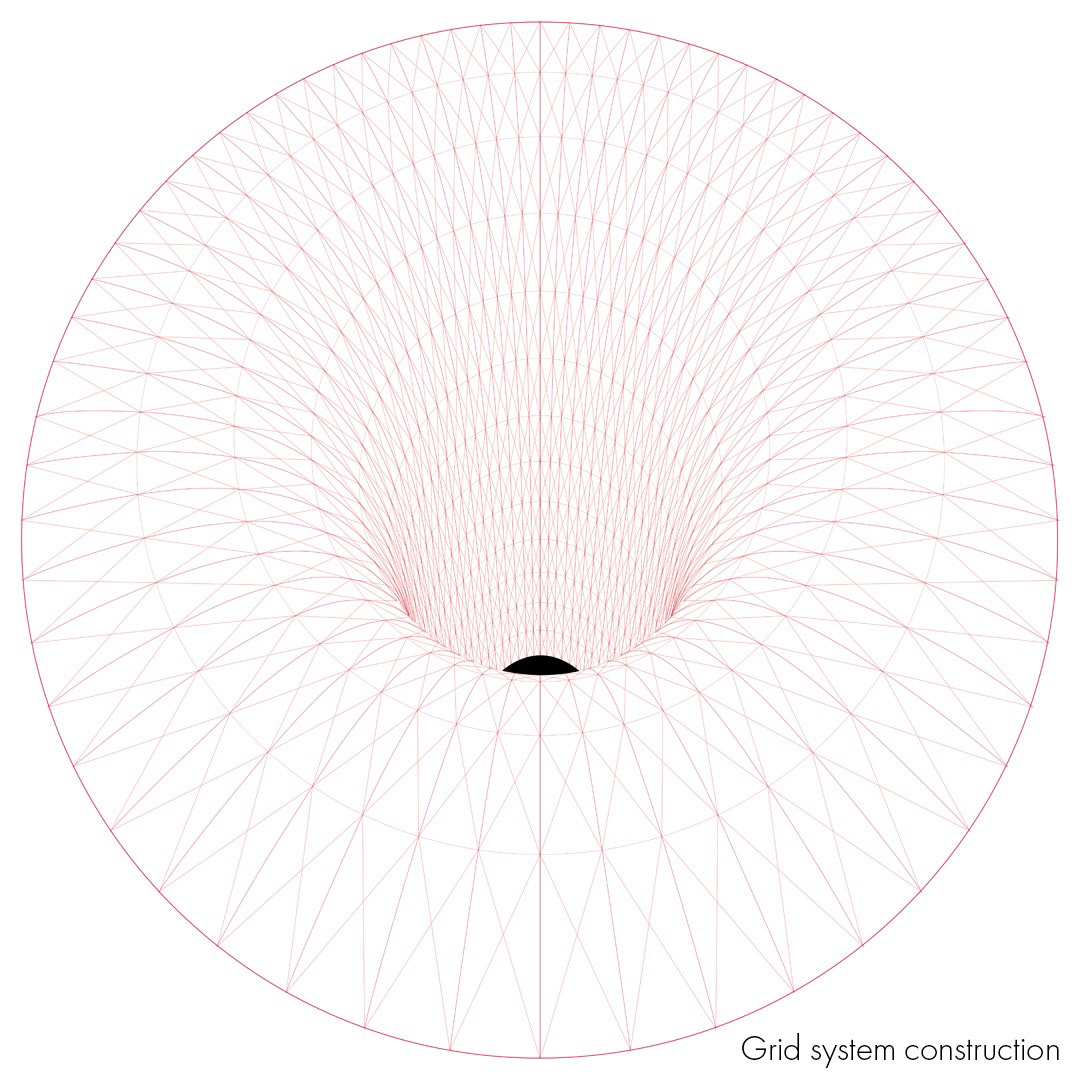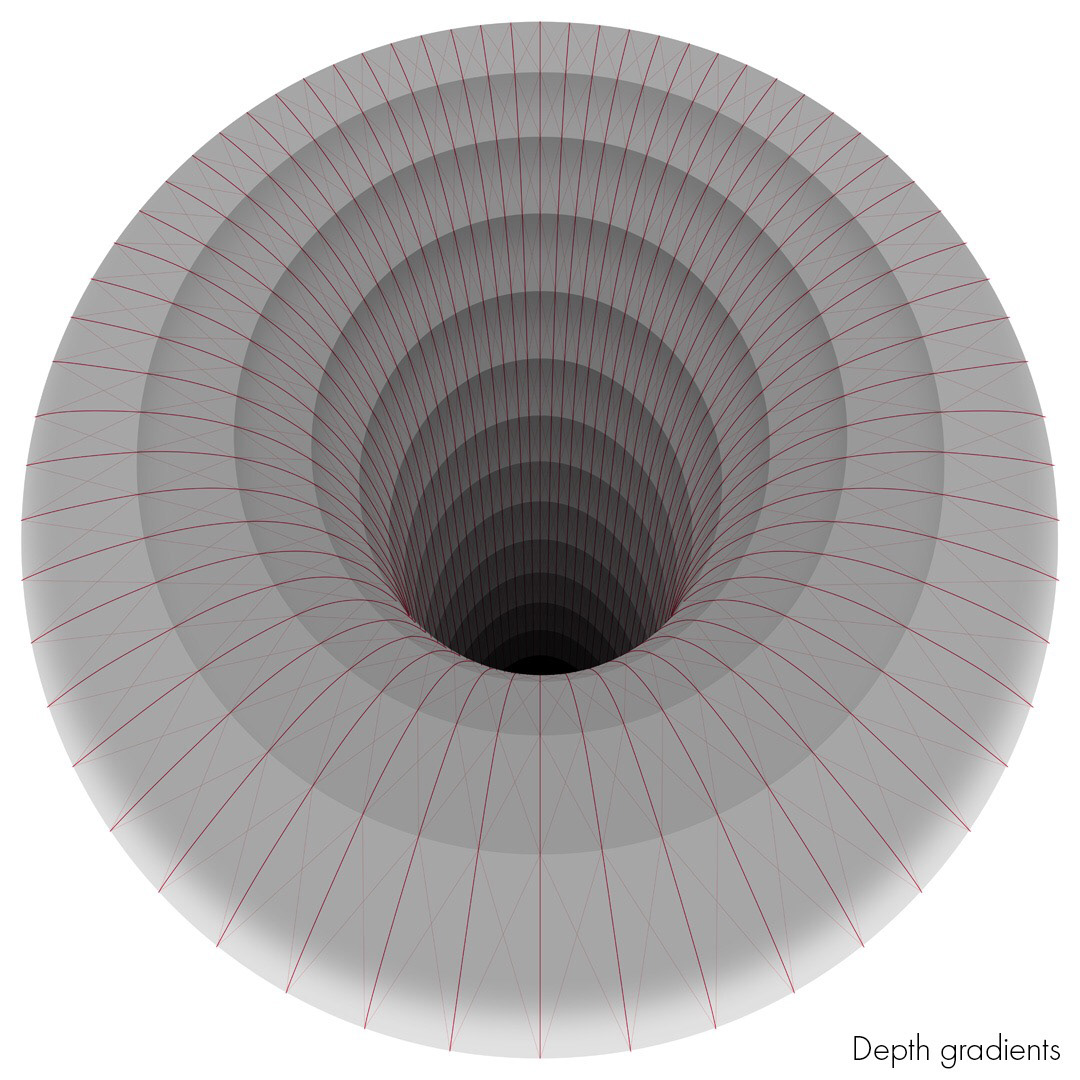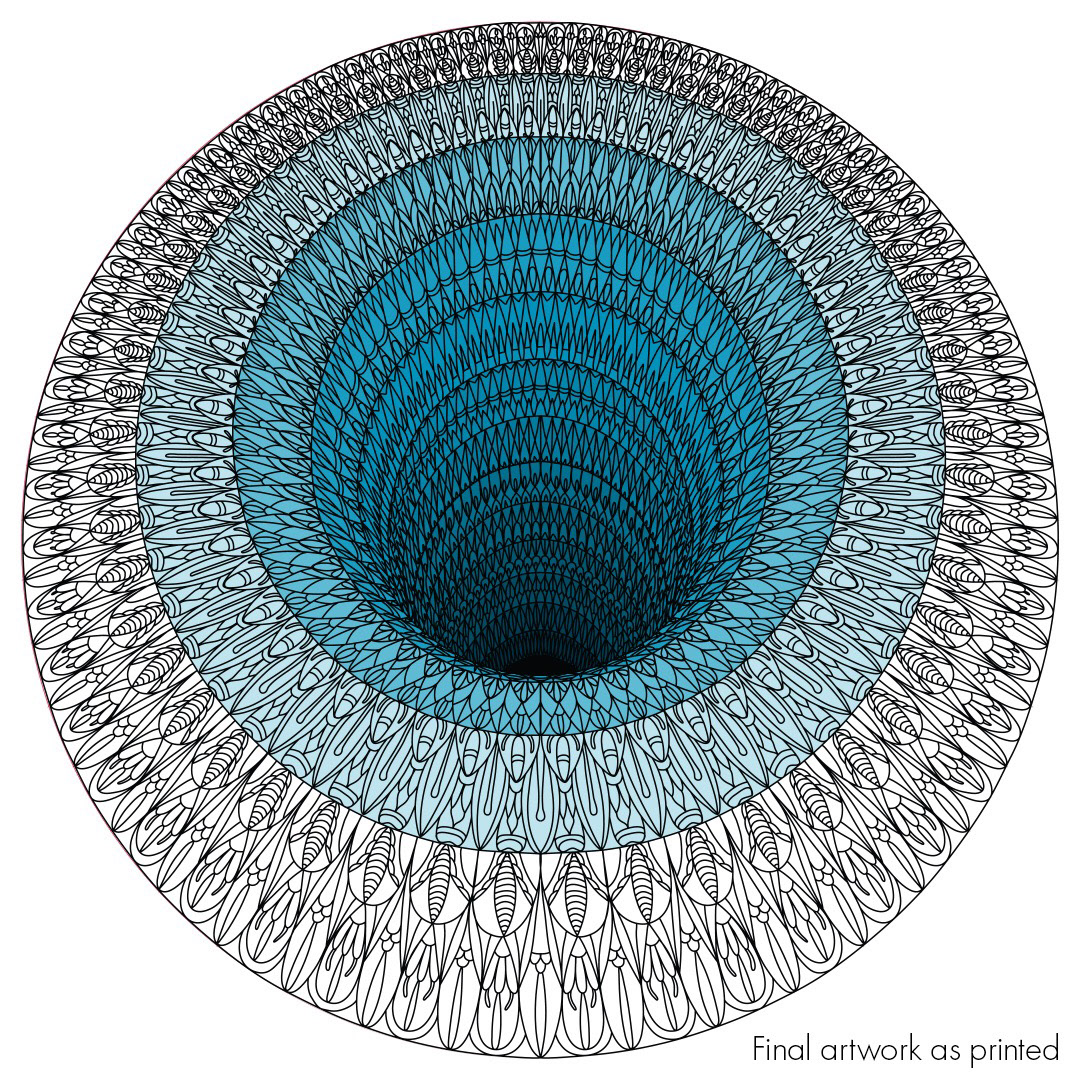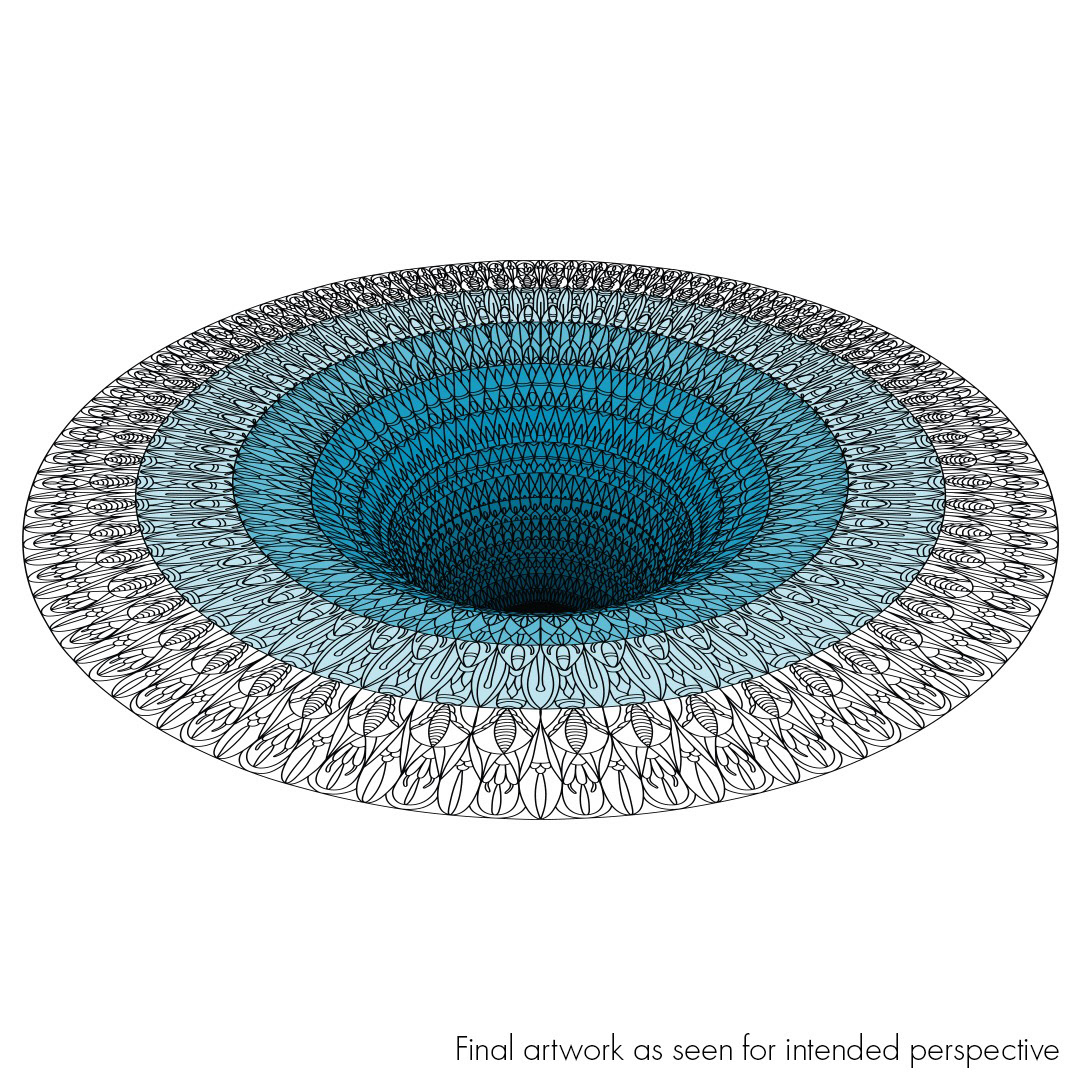 Install has been successful. There have been a number of photos shot from various angles of the artwork.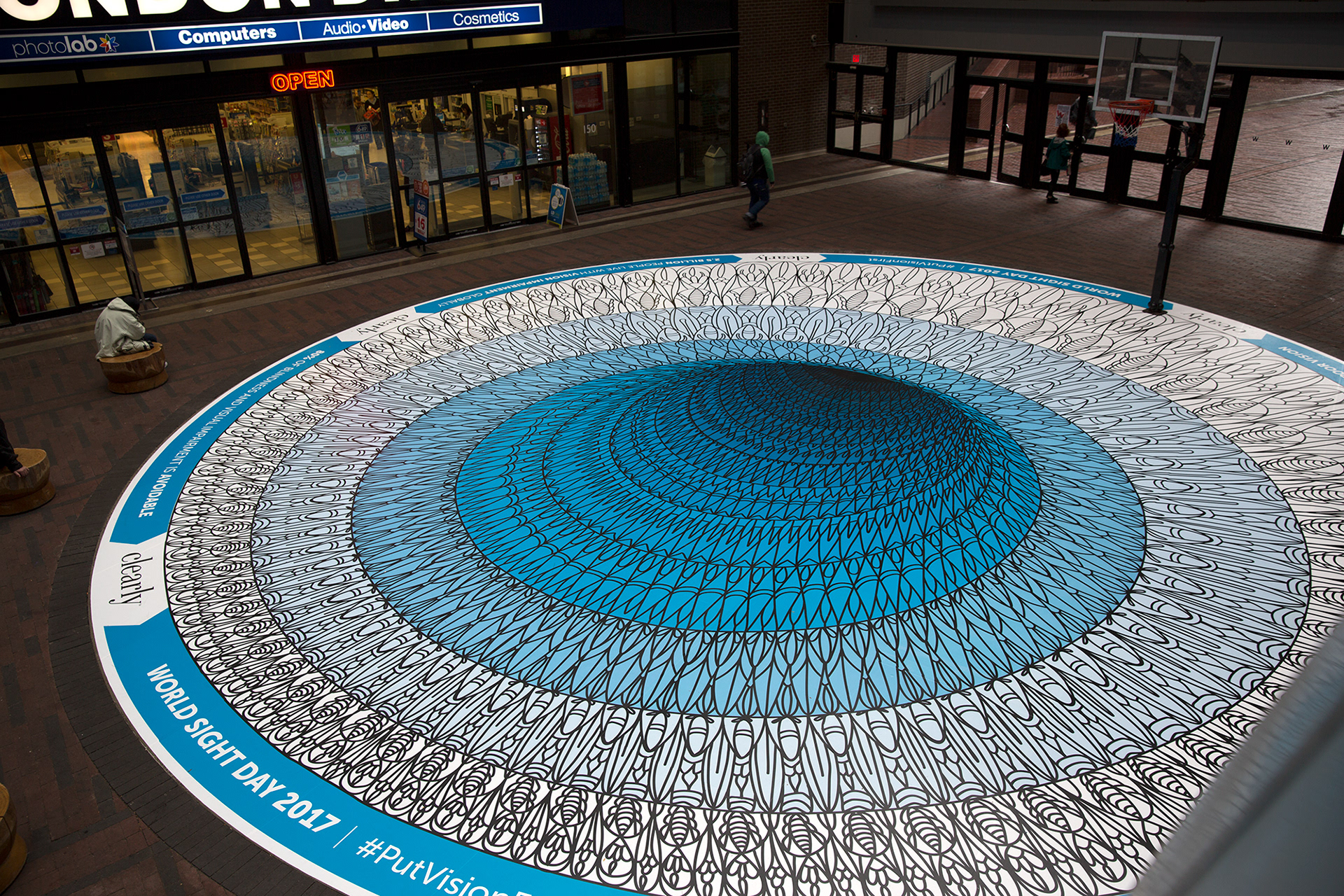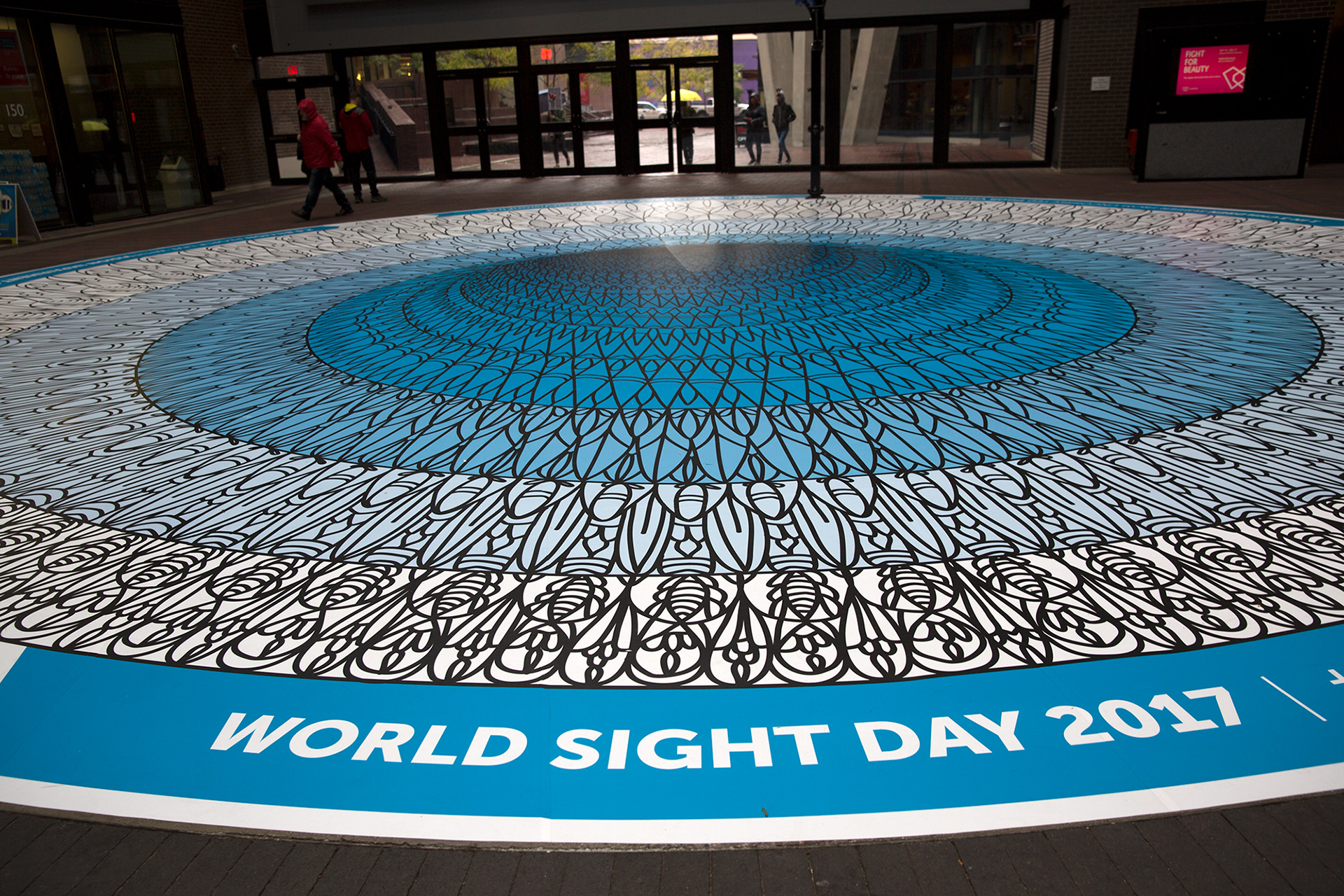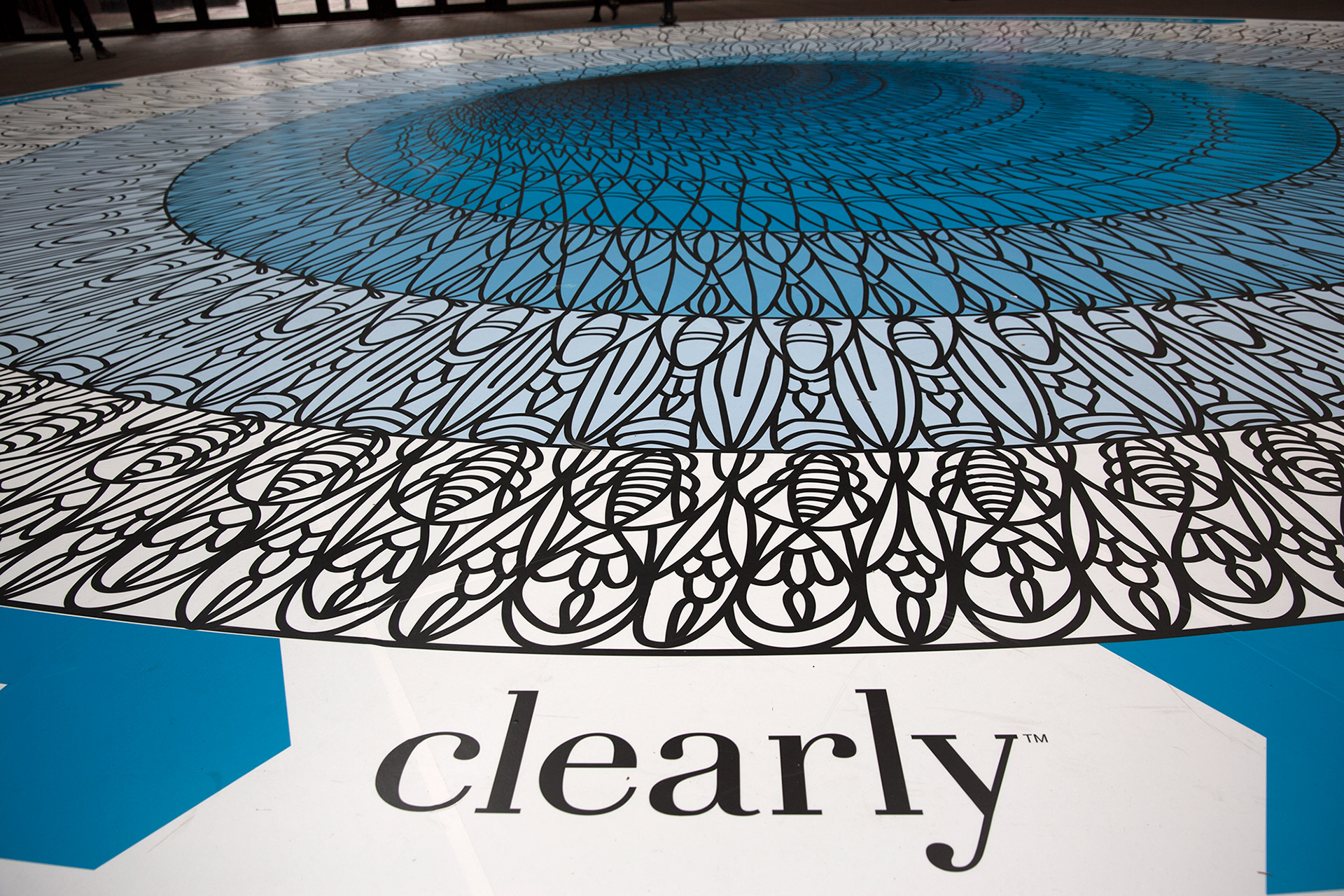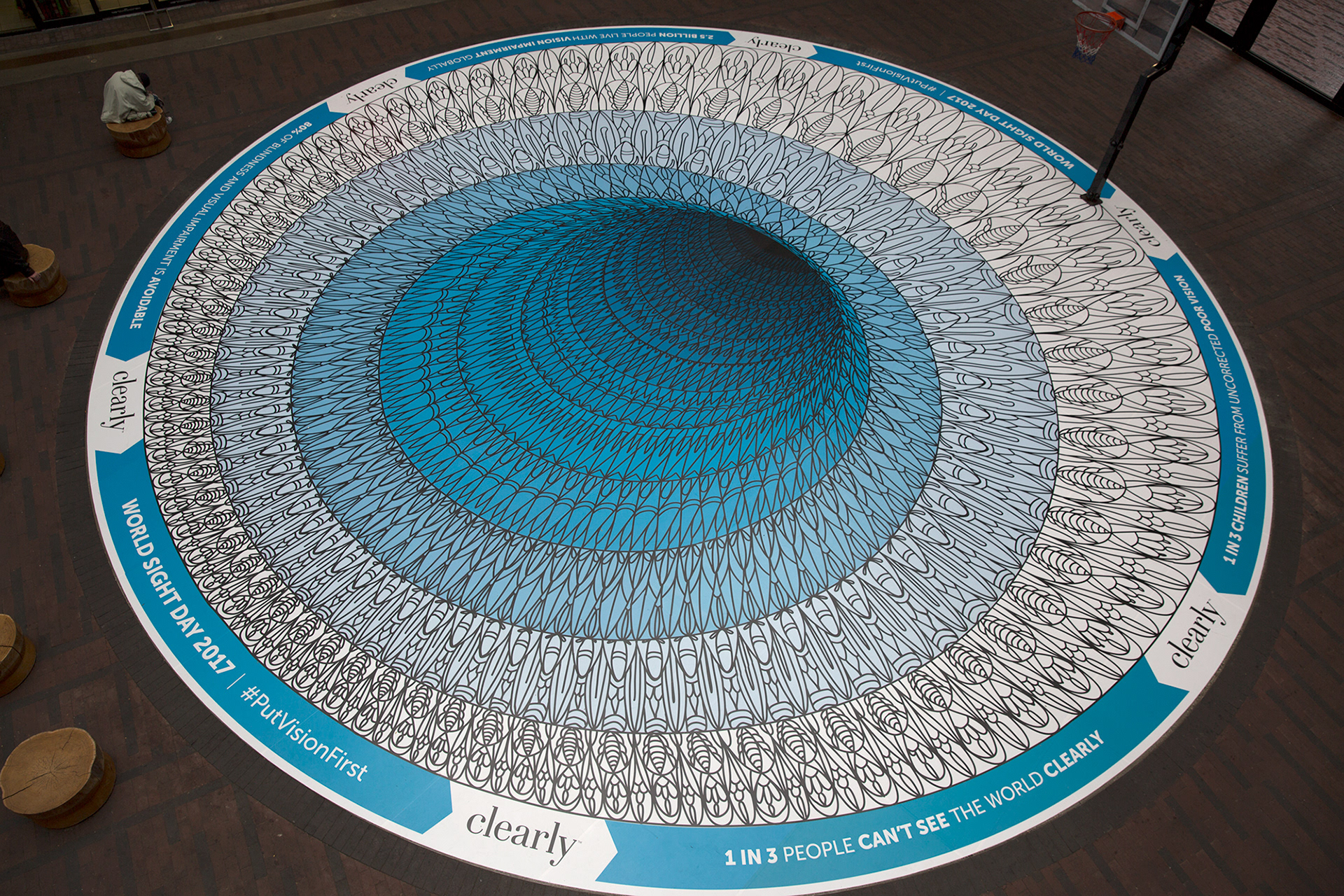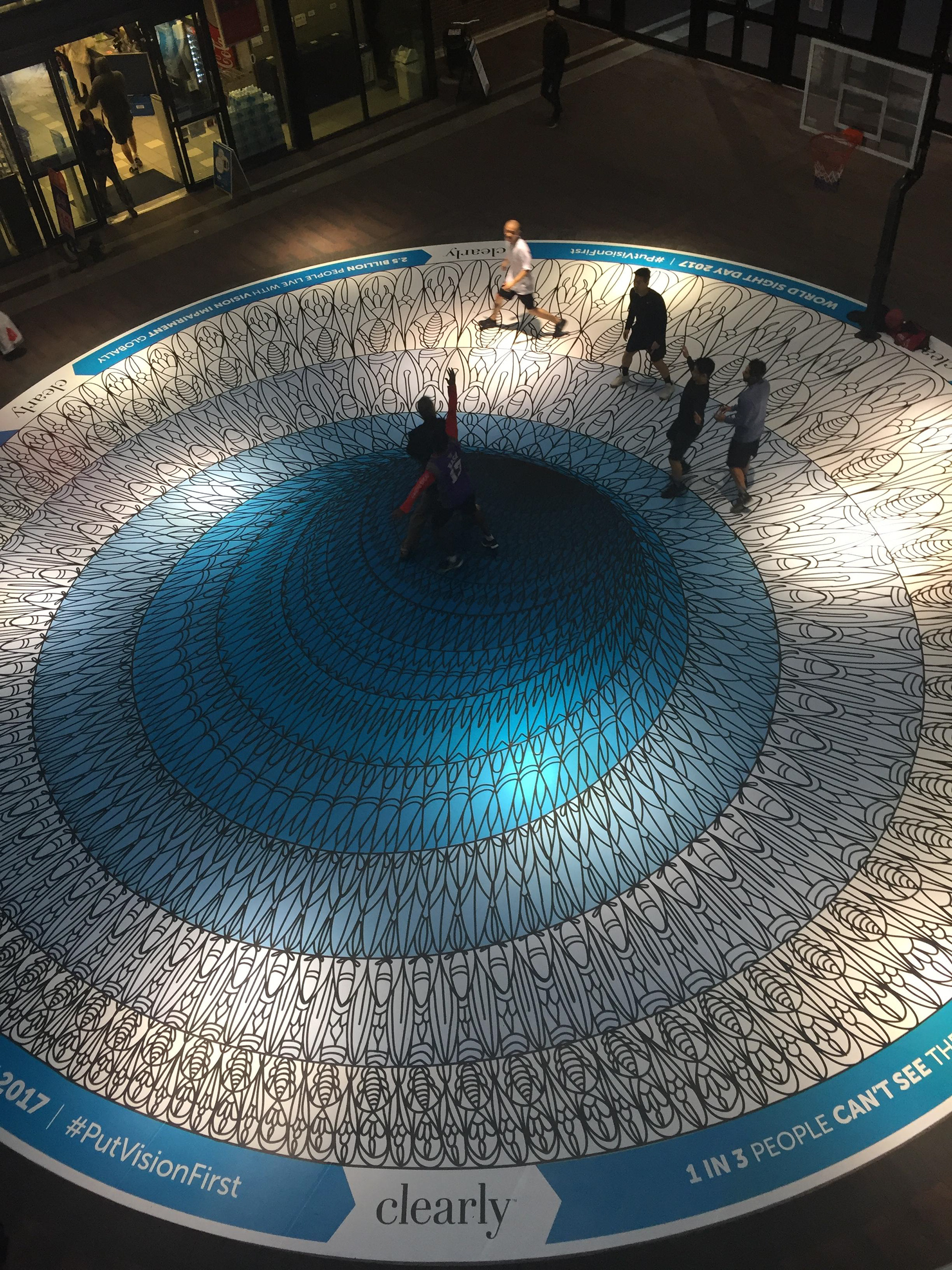 More Photos Coming Soon...