Your message has been sent! I will respond to you as soon as possible.Thanks!
Transforming blank spaces into remarkable places.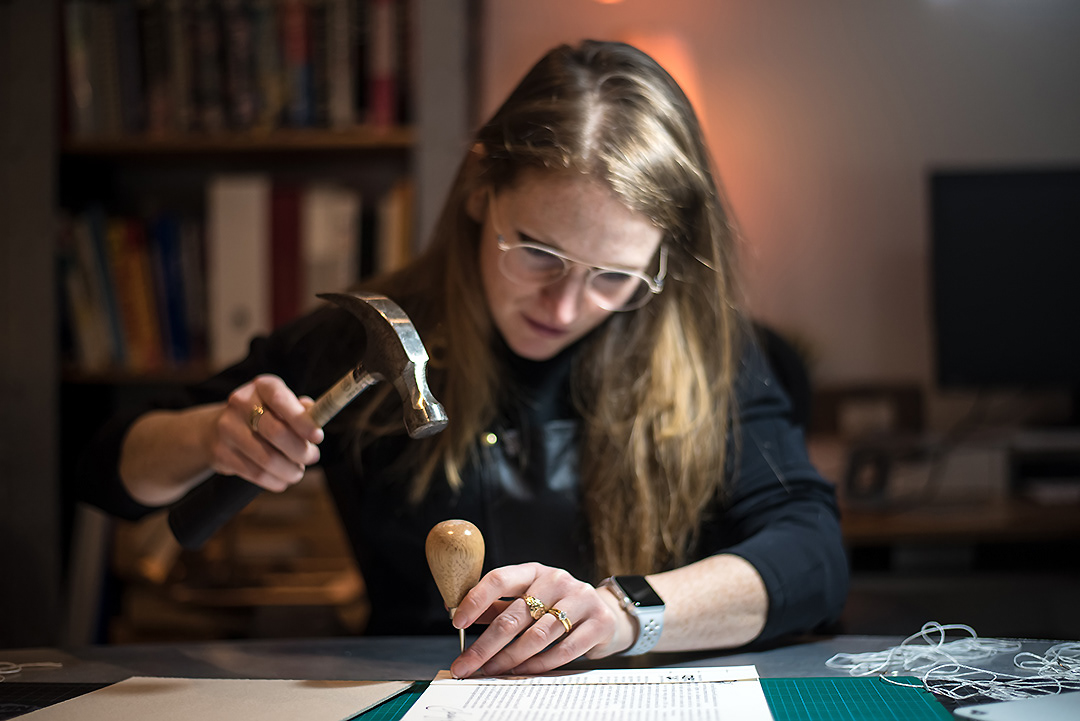 For nearly a decade, Sandy has blended her love of illustration with her passion for communication. 
She's led corporate communications and public relations for many of Canada's high-growth, technology startups, including Hootsuite and Vidyard. She also collaborates with her partner,
Steve Pell
, on custom, large-scale, commercial mural and illustration projects and has painted for numerous global brands under the name
Pellvetica
.
Sandy's experience working with international media has helped her in creating and pitching effective social media campaigns that push their art far beyond the borders of the physical spaces in which they're created. In 2014, Sandy was named one of Canada's PR Top 30 Under 30 by PR in Canada, and one of the Top 20 TechWomen in Canada by the C100.
While living in Vancouver, she co-founded YVRPR, a Vancouver-based public relations community with more than 150+ senior communications pros, and since moving to Waterloo region, she's now founded WRPR, a Waterloo-based pubic relations community. Sandy holds a honours BA in Communication Studies and a minor in Sociology from Wilfrid Laurier University and has studied at the University of Limerick in their New Media and English program. In 2016, she and her partner Steve were both selected as two of Top 200 Best Illustrators Worldwide 2016/2017 by Lürzer's Archive, the creative resource for illustration professionals.
Selected Client List
Allocadia, Vancouver 
Boeing Canada, Vancouver
City of Vancouver, Vancouver 
Clearly, Vancouver 
Collective Arts, Hamilton
Elastic Path, Vancouver 
Free People, Philidelphia 
Fusion Projects, Vancouver 
Hootsuite, Vancouver 
Kafka's Coffee and Tea, Vancouver 
Kitsilano 4th Ave. BIA, Vancouver 
Kranky Cafe, Vancouver 
Kaufman Lofts, Kitchener
L.A. Care (Maricich Agency), Los Angeles
Mobify, Vancouver 
Musette Caffe, Vancouver 
Panorama Cycles, Montreal
Parker Residences (Ideon Agency), New York City
Royal Canadian Mint, Ottawa 
#SingItFwd Concert Series, Vancouver 
Skevik Skis, Kelowna 
Spin Society, Vancouver
Vancouver Mural Festival, Vancouver 
Working with Sandy

Sasha Walker - Public Relations & Community,
Clearly
"Sandy and Steve were quick to create a massive vinyl floor mural that brought Clearly's vision and brand to life. More than an estimated 46,000 visitors walked through this Vancouver building and saw the mural, and we had nearly 5 million media impressions which included their commercial illustration artwork."

"From kicking the project off to the final delivery Steve and Sandy exemplified professionalism at its best. Working with Steve and Sandy was an absolute pleasure, all our deadlines were met even under high expectations. Once we spoke with Steve and Sandy their easy-going manner, smart questions and quick response to our needs made it easy to highly recommend them for the project. Having seen their work highlighted in a LinkedIn article, we were drawn to their uniquely eye-catching, vibrant and engaging style. It showed great originality along with a polished sense of craft. The next time we have a project that fits Steve and Sandy's style we would look at hiring them again, and would also recommend them to our peers."
"The #kitswings mural that Sandy and Steve Pell created within our neighbourhood has been quickly recieved as a new "landmark" in our City. Public Art/Murals provide space with a reason for destination, to share and to stay longer - all goals of our Business Association and all of the reasons we wanted the mural up. There has been a huge increase to the intersection of the entrance to our neighbourhood as a result of the now beautified space. Tourism Vancouver has requested they add it to their website as a way of letting tourists visiting Vancouver (millions of them!) know what is in our neighbourhood, Kitsilano. The hashtag has been created and seeing on average 15 posts a day on instagram alone since the mural was installed, thus taking the exposure to an even wider reach of people. Sandy and Steve were absolutely amazing to work with and we look forward to creating more beautified spaces within our neighbourhood!"
"Our office seemed to be missing something when we first moved in… but all that changed with the help of Steve and Sandy.  Filling an entire central wall, the custom mural they created is our featured art piece, a great backdrop for group photos, and an attention grabber for visitors when they see it for the first time.  The creative work they did is fantastic and really helps to bring Elastic Path's brand and values to life."
"Sandy and Steve Pell did an amazing job with our Mural, Inertia, depicting the  Nautilus shell. It represents nature's perfection in architecture and truly compliments the Fusion office. Evidently, architecture is a grand fraction of our culture we commonly admire to raise upon discussion. Our visitors never fail to notice the mural and when they do, they are in awe – speaking of its character and the harmony it sheds which are aligned with the nature of our design and construction business. Since our initial introduction to Sandy and Steve during the initial Hootsuite project, witnessing the wonderful work they continue to do, I am confident in Sandy and Steve's continued success. Two innovative talented visionary artists who will magnify many surfaces to come."
"Last August Sandy and Steve Pell painted a phenomenal mural on the face of my cafe. The value the mural has added is unimaginable. They essentially recreated my brand, gave the front a face lift, and helped me continue to entrench my business into the community.  The results have shown themselves in a generous increase in sales and online traffic. Their reputation for being creative, passionate, honest, and fun to work with holds true. I plan on working with them again in the future and am excited how they can help other businesses."
Accolades

• 200 Best Illustrators Worldwide: Sandy Pell & Steve Pell: Lürzer's Archive, 2017

• 22 Incredibly Cool Design Office Murals, Featured: Sandy Pell and Steve Pell, 2018

• Best New Mural on the West — #kitswings, Georgia Straight, 2017
• Behance Curated Wacom, Featured Artists: Sandy Pell and Steve Pell, 2016, 2017
• Behance Curated Illustration, Feature Artists: Sandy Pell & Steve Pell, 2016, 2017
• Daily Inspiration, Featured Artists #2329 on Abduzeedo, 2016
• Canada's PR Top 30 Under 30 by PR in Canada: Sandy Pell, 2014
• Threadless T-shirts – Selected Feature Artists, October, 2015

• Top 20 TechWomen in Canada by the C100: Sandy Pell, 2014
• The Top 10 Coolest Offices in Canada by Workopolis, 2014
• 10 of the World's Coolest Offices by Tech City UK - Tech City News, 2013
• SHINE: Annual IDIBC Awards of Excellence 2013 Interior Design (SSDG), 2013
• Honourable Mention Landscape Photography, Canadian Geographic Magazine, 2010
• 2nd Place - Canadian Photo of the Year Winner, Wilfrid Laurier University, 2006
• 1st Place - International Photo of the Year Winner, University of Limerick, 2006
• Visual Arts Top Female Performance Awards: Sandy Pell, 1999 - 2003
• Marketing & Advertising Top Female Performance Award: Sandy Pell, 2002
• Design & Technology Top Female Performance Award: Sandy Pell, 2002
Work Featured in...
USA Today, Creative Bloq, Mashable, Fast Company, Abduzeedo, Behance, The Globe and Mail, HR Magazine, Azure Design Magazine, Tech City News UK , Cat Skiing Canada, Scout Magazine, Daily Hive, Workopolis, Glass Door, HuffPost, Canadian Press, TechVibes, Vancouver Sun, BC Business, Georgia Straight, Vancouver Magazine, Independent Skiing Magazine and more.
"Hootsuite's amazing boardroom mural is based on a real encounter with a great horned owl. Inspired by an unexpected encounter with a great horned owl in Vancouver's Stanley Park, husband and wife team 
Steve and Sandy Pell
 completed this mural for Hootsuite's new boardroom in just two and a half days." ~ Creative Bloq
"This summer, the outdoor shopping mall and restaurant zone along West 4th Avenue was jazzed up by a shimmering, massive mural!" ~ The Georgia Straight
"There's a 40 foot wings mural in Kitsilano that you need on your Instagram! What was once a blank canvas on the side of building 1817 on West 4th Avenue, is now one of the city's most beautiful murals." ~ Daily Hive
"LOOK: The Vancouver Selfie Spot of the Summer #kitswings. If you've passed by the corner of Burrard and West 4th any time in the last month, you'll have noticed an incredible set of 40 foot gold-flaxen wings; the newest mural in the city that has 'instagram-worthy' shot written all over it. " ~ Rock 101
"If you've been to the Hootsuite HQ boardroom, to Kafka's Coffee & Tea, Boeing Canada, or by the utility box on Maple and West 4th you've seen the duo's work already." ~ Miss 604