Following completion of our first Hootsuite boardroom mural, we pitched for a second room. The space up for grabs was primarily used for Hootsuite's job interviews process and we were hungry to keep up our inspired momentum.
As part of our creative process, we explored nearly 100 comps, sketching out our favourites. In this case, we focused our design on:
Incorporating Tofino, our favourite west-coast town. Tofino is known as the surfboard capital of Canada, and the culture was chill – just like at Hootsuite.
Somehow relating back to the Hootsuite brand mascot, Owly, an owl – while not replicating their previous mural, Owl Eyes.

We presented our favourite mural concept to Hootsuite's CEO, and were enthusiastically given the go-ahead.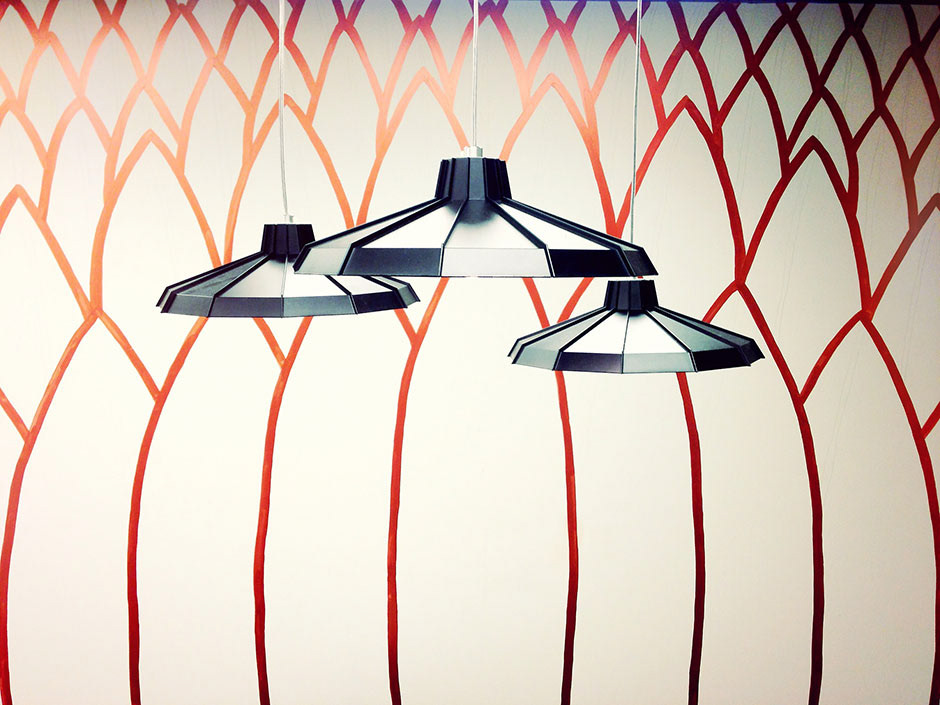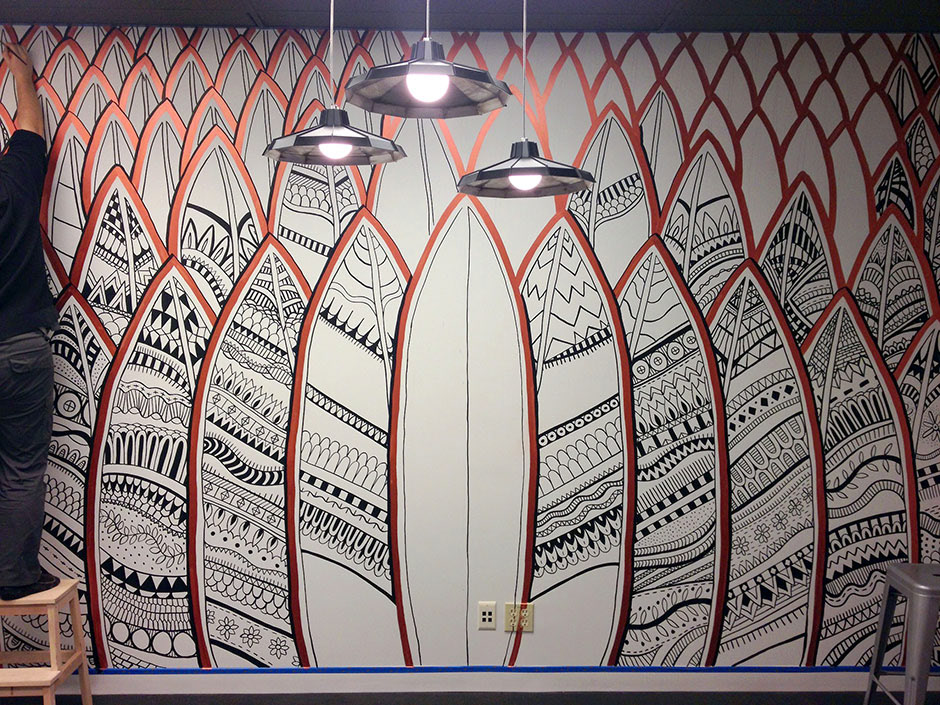 The finished new mural is today known as Surfboard Feathers. The illustration represents a visual weave of a close-up view of an owl's feather-covered body, while also looking like a stacked pile of west-coast Tofino surfboards each lined with a thick copper metallic paint.
The boardroom has been used while interviewing hundreds of Hootsuite candidates and staff, photo backdrops in the company's media kit and "cool office" features, and in fashion magazine Oak Street.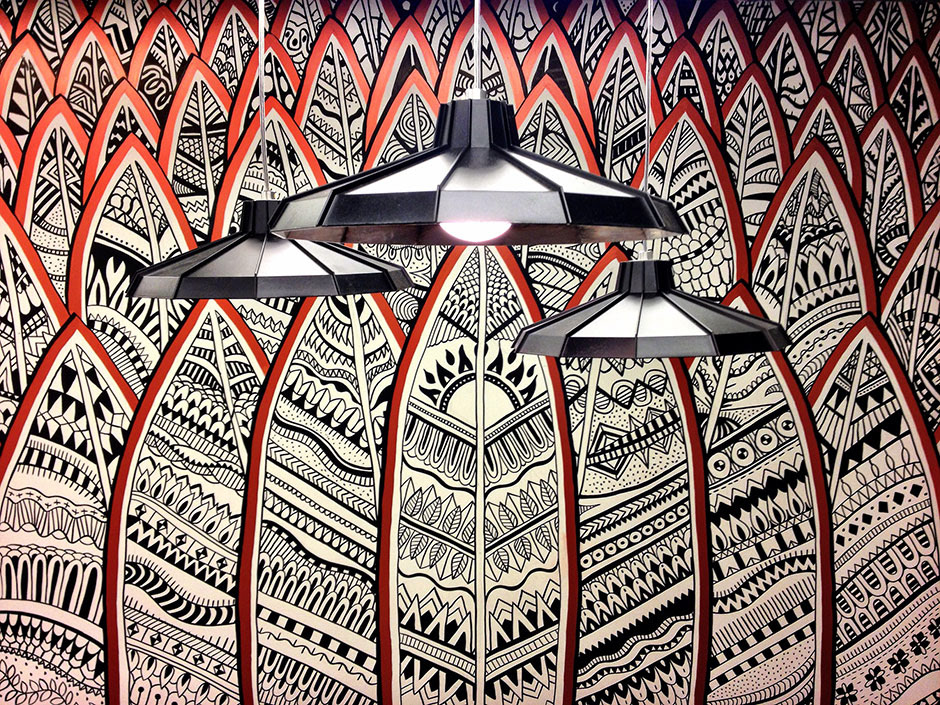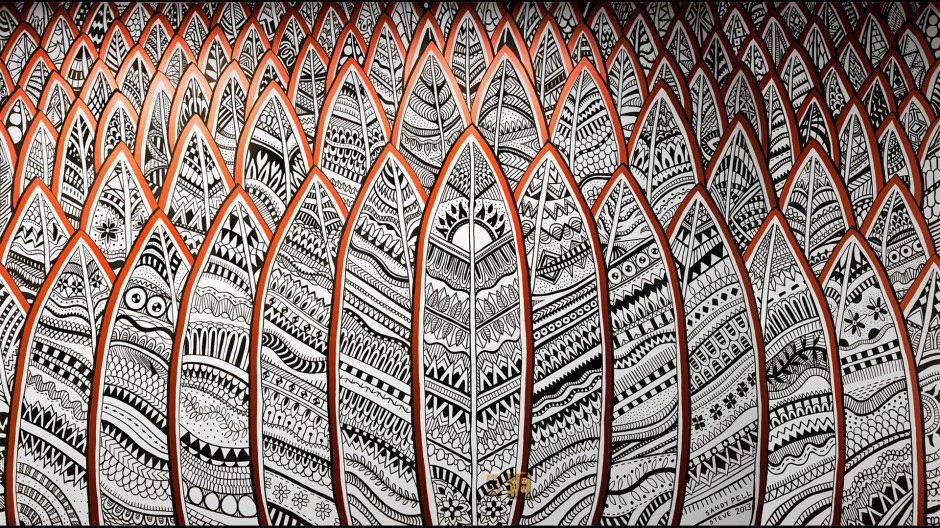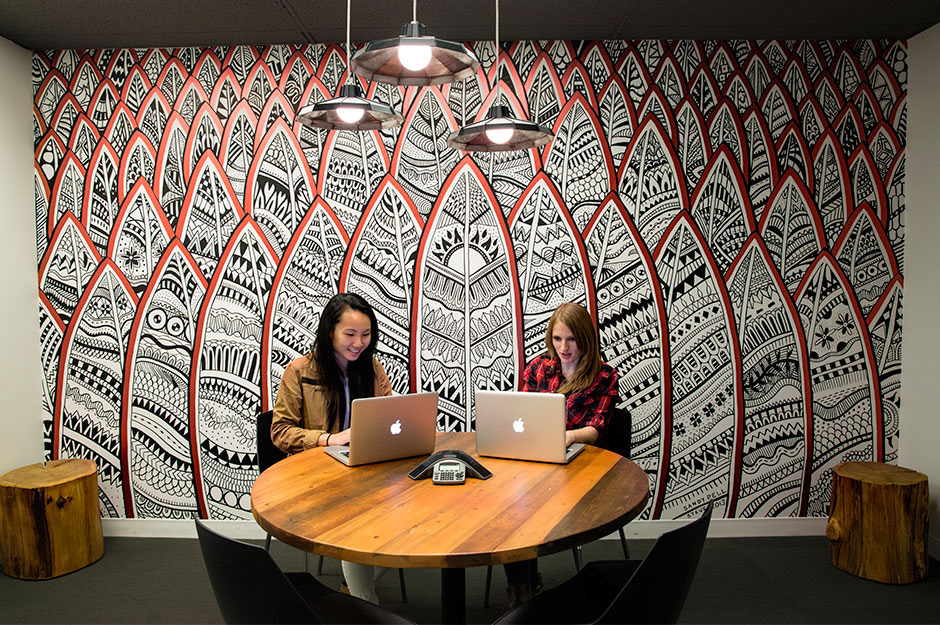 CLIENT
ART DIRECTION
CREATIVE DIRECTION