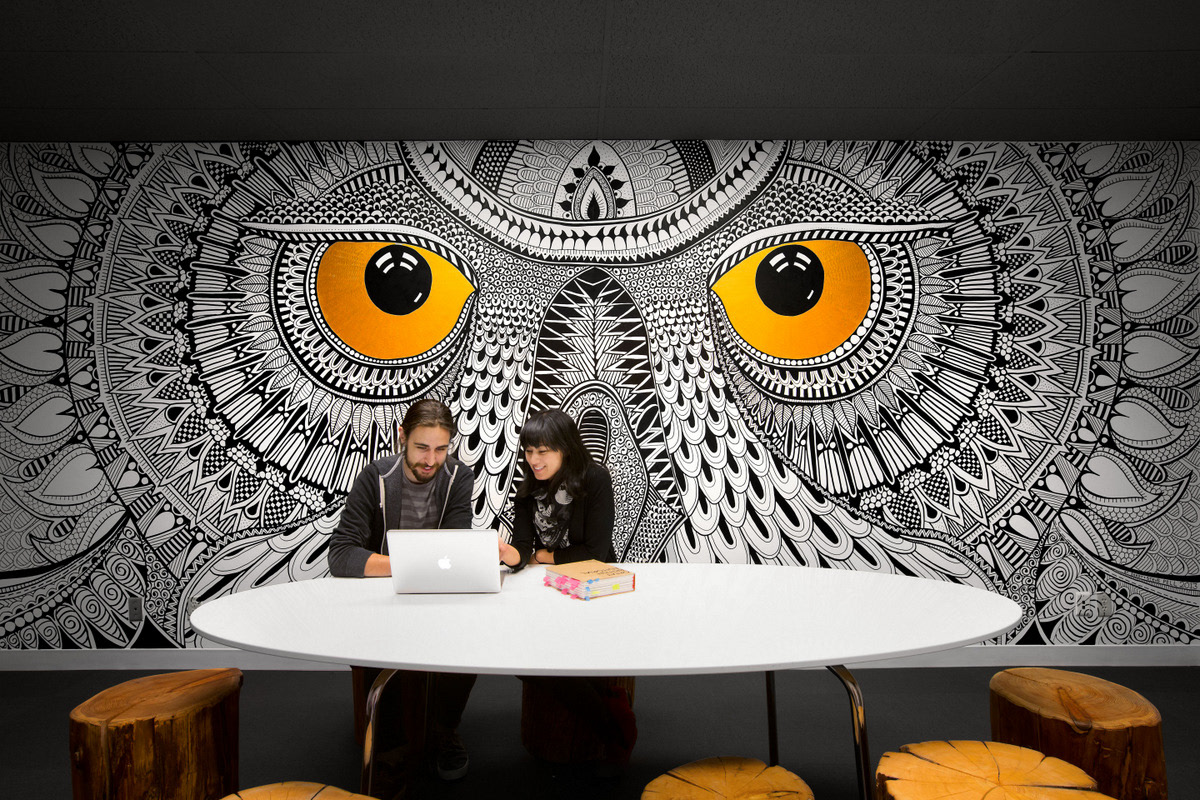 When Sandy learned Hootsuite, the once-upon-a-time startup she manages external public relations for, had plans to move into a larger office space in Mount Pleasant Sandy got excited. As part of the new design, the Hootsuite team opened a call for mural proposal submissions from local artists. Since Sandy was already a Hootsuite employee, we quickly pitched for one of the available walls.
The interview below, taken from Hootsuite's blog post, profiles the twos artists on the story behind the owl design, as well as the process and outcome of Hootsuite's new Owl Eyes mural boardroom:
Now the Best of Our Nest, Can be Seen on Your Screen
October 4, 2014 – By Hannah Clark, Social Media Coordinator at Hootsuite
These eyes have been getting a lot of attention. This January, after years of packing owls into a small space in Railtown, we at Hootsuite finally were able to spread our wings in our new office in Mount Pleasant. You may have seen it in the media; one detail we owls found exciting about the move was the opportunity to have some amazing new art on our new barren, white walls.
Throughout our new nest, there are (on my count) fourteen meeting room doors which have had images installed on them, as well as four large mural installations. Seeing all the new space was especially eye-opening to Sandy Pell (our Public Relations and Communications Manager) and her husband Steve Pell (our Visual Designer). Together, they have shared their ideas and progress with us, step-by-step.
How do you come up with the perfect theme for a completely empty room? Sandy and Steve looked at what/who Hootsuite is as a company and as a culture. They were looking for  "the perfect balance of intense singular passion, fear, excitement, unknown, and intensity."  Here is Sandy and Steve's story of how this beautiful mural came to life.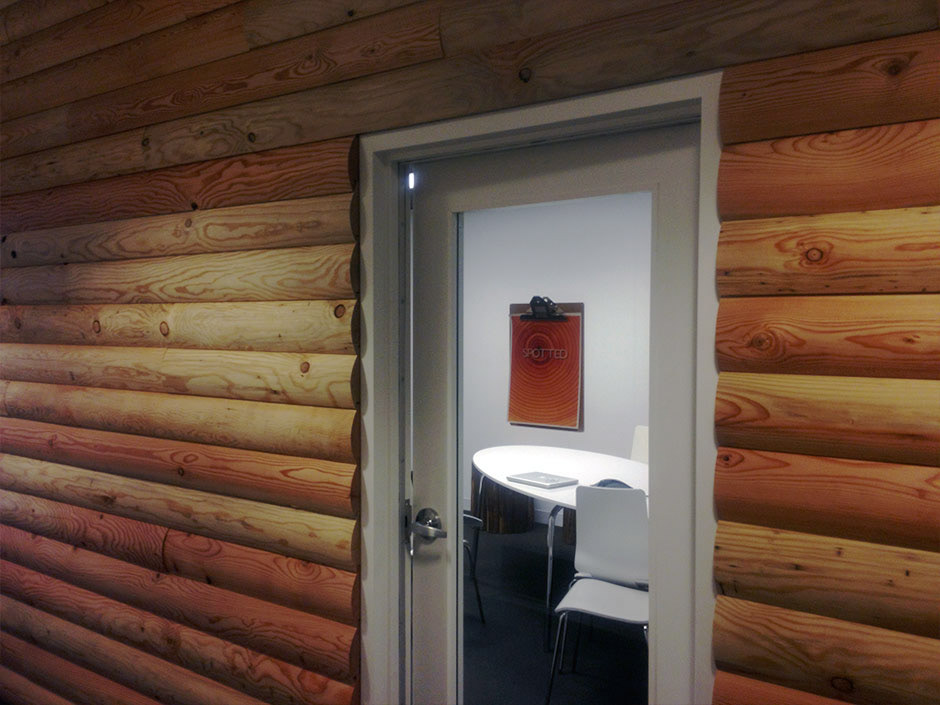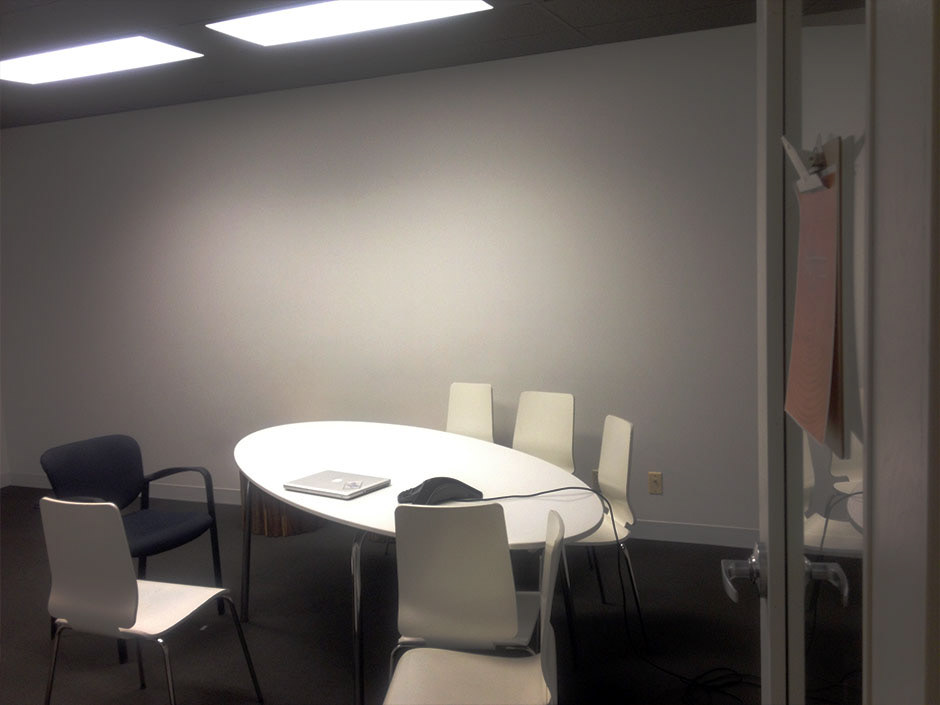 "It's not everyday when we can say we've just experienced a moment of clarity; those moments which both stick to your soul and help form your future. Back in 2010, when my husband Steve urged me to make the life-changing decision to move our entire lives to Vancouver from Toronto – something different happened than anything we had ever experienced together before.
One day – a day no different than any other – we made our way into the interior trails of the city's downtown Vancouver's Stanley Park. Little did we know that nature was able to treat us to one of those awe-inspiring moments; one would leave an incredibly lasting impression on us.
We were walking through the forest, completely emerged in conversations with each other, when out of nowhere he appeared… Preached fearlessly on a branch not more than five feet away from our faces, sat a full-sized, male, Great-Horned owl staring at us motionless. It's graceful beauty captivated our imaginations and sent us soaring into a state of wonderment for minutes – until eventually he took off in flight, never to be seen again.
What stuck with us however were those owl's piercing golden eyes; eyes which reflected Vancouver's surreal light seeping from the age-old tree branches above us."
Is was the moment in their story that Sandy and Steve wanted to share with Hootsuite's staff. They completed their mural over 2.5 days, resulting in a Great-Horned owl design that pierces its visitors eyes. The design mimics the owl they had come across in Stanley Park that day in 2010.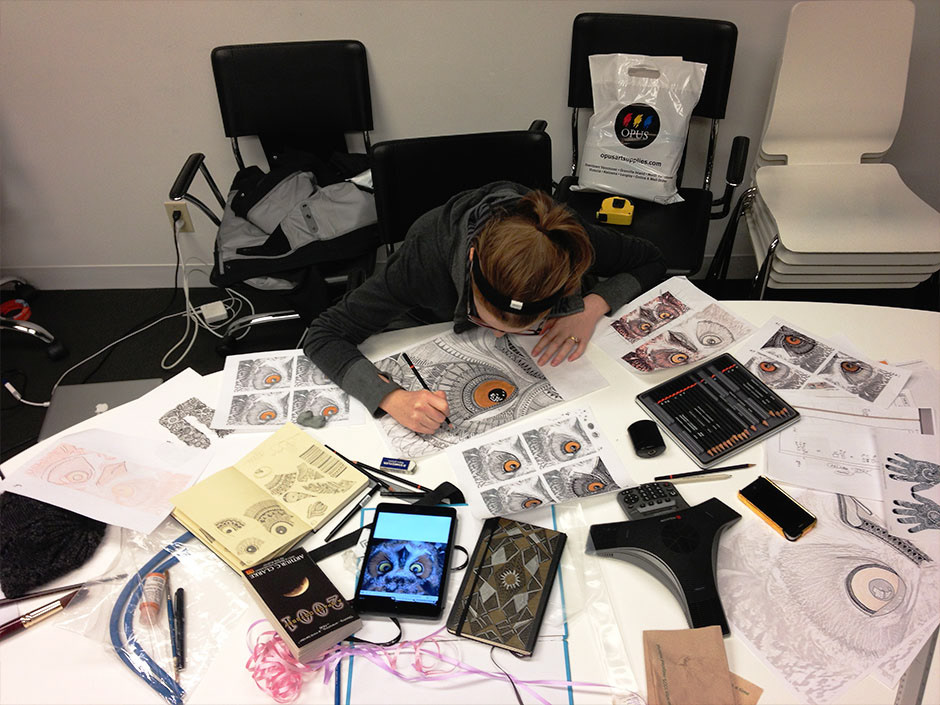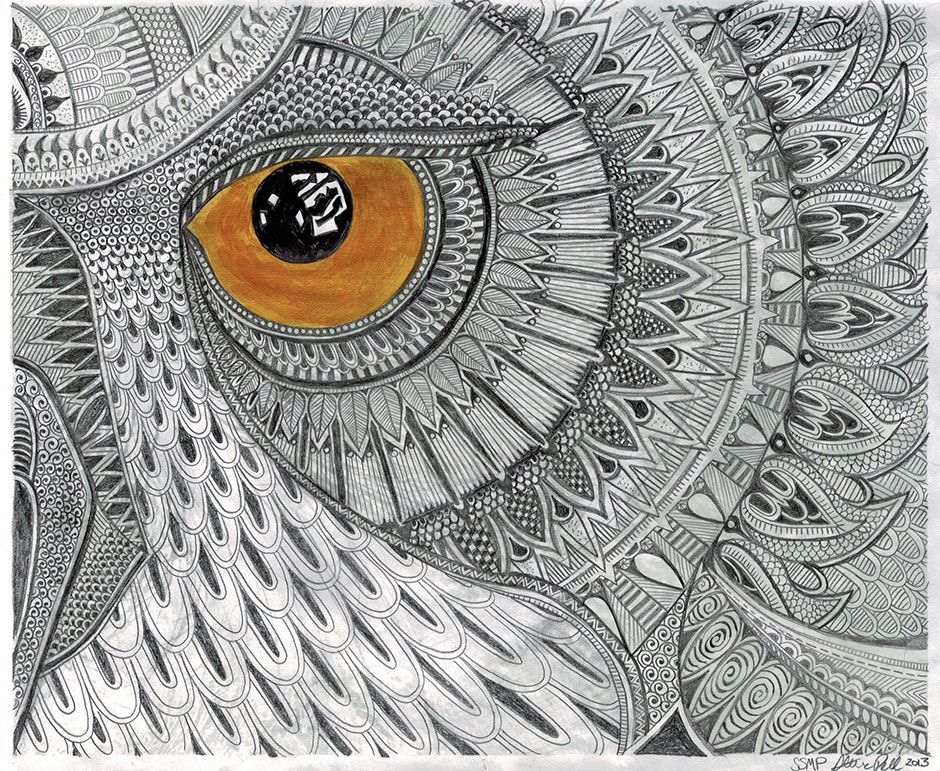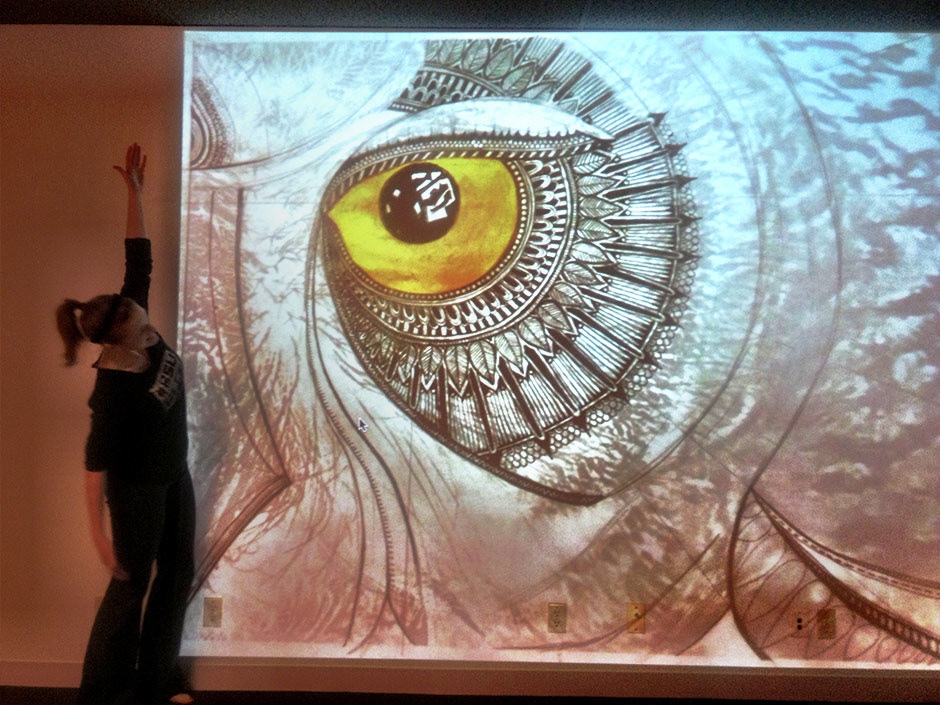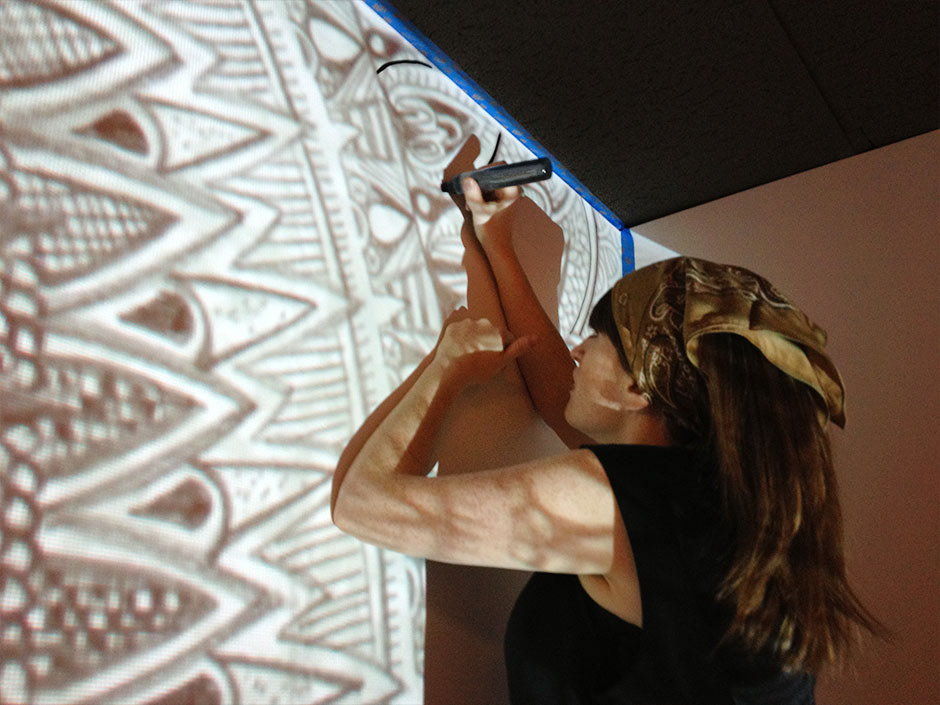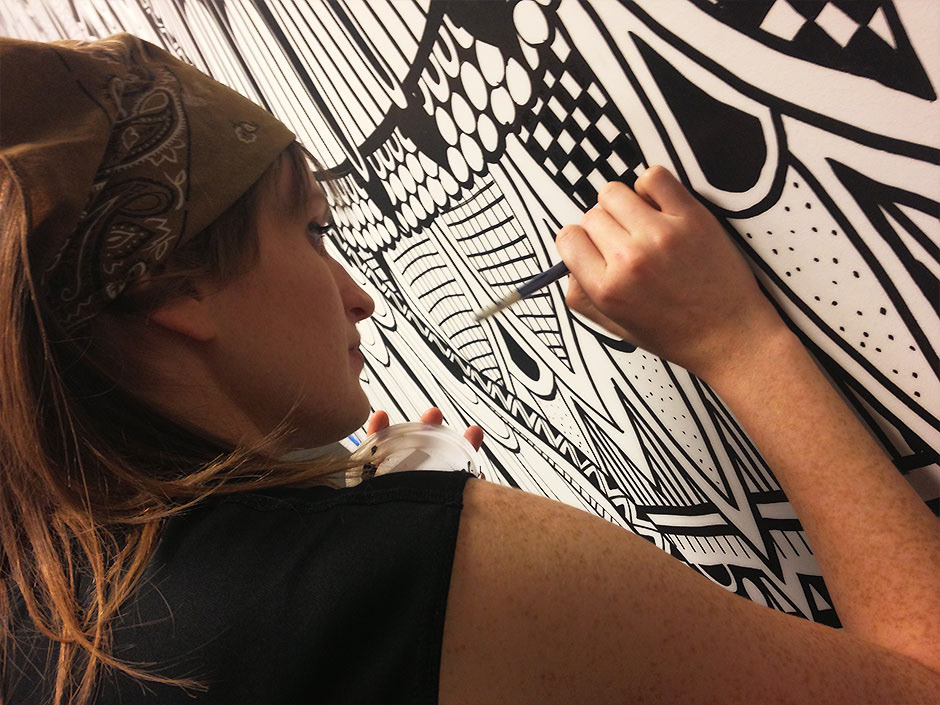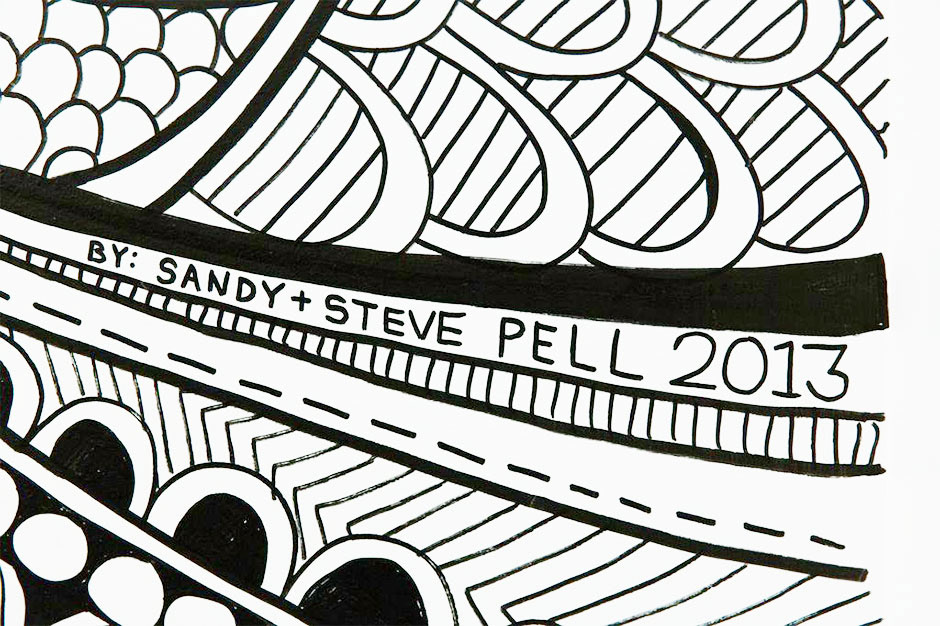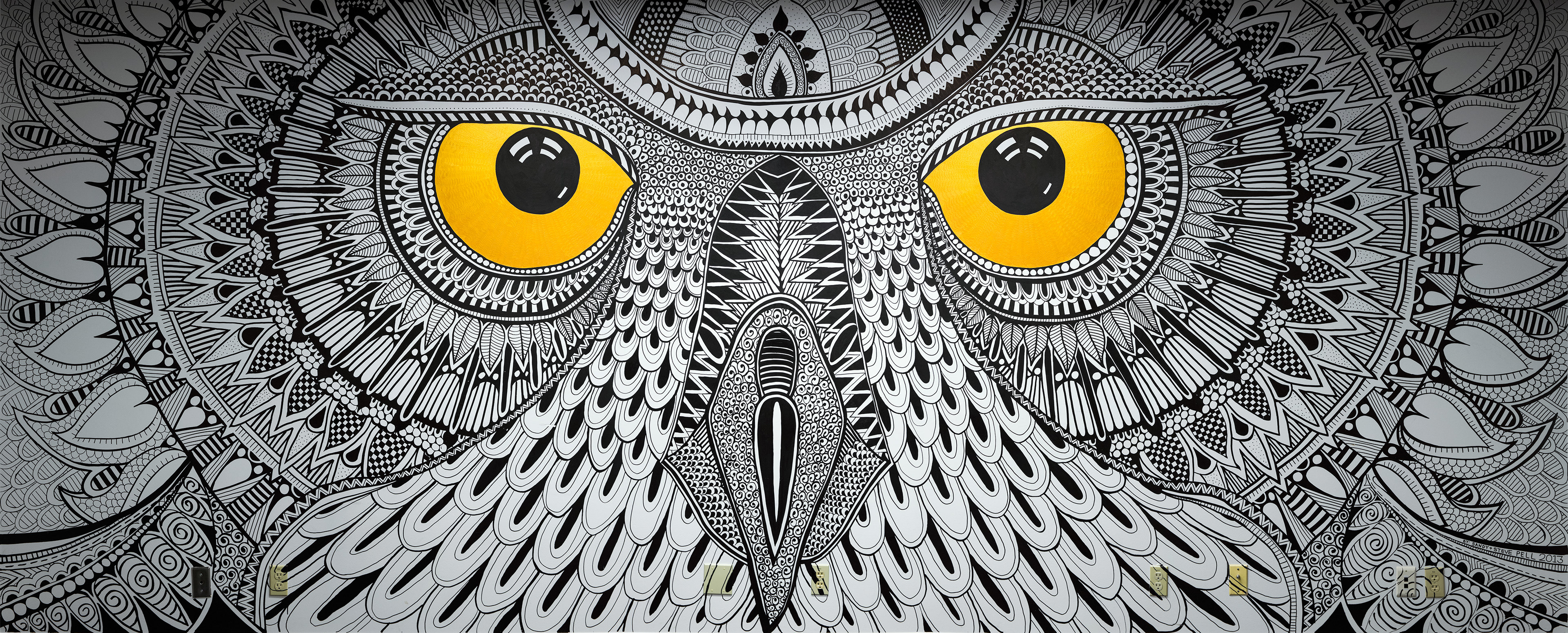 Since installation, Hootsuite's Owl Eyes mural has been a great success, having appeared in a number of global publications including Mashable, USA Today, Forbes, re/Code, The Globe and Mail, National Post, AZURE Design Magazine and others.
Additional photography: