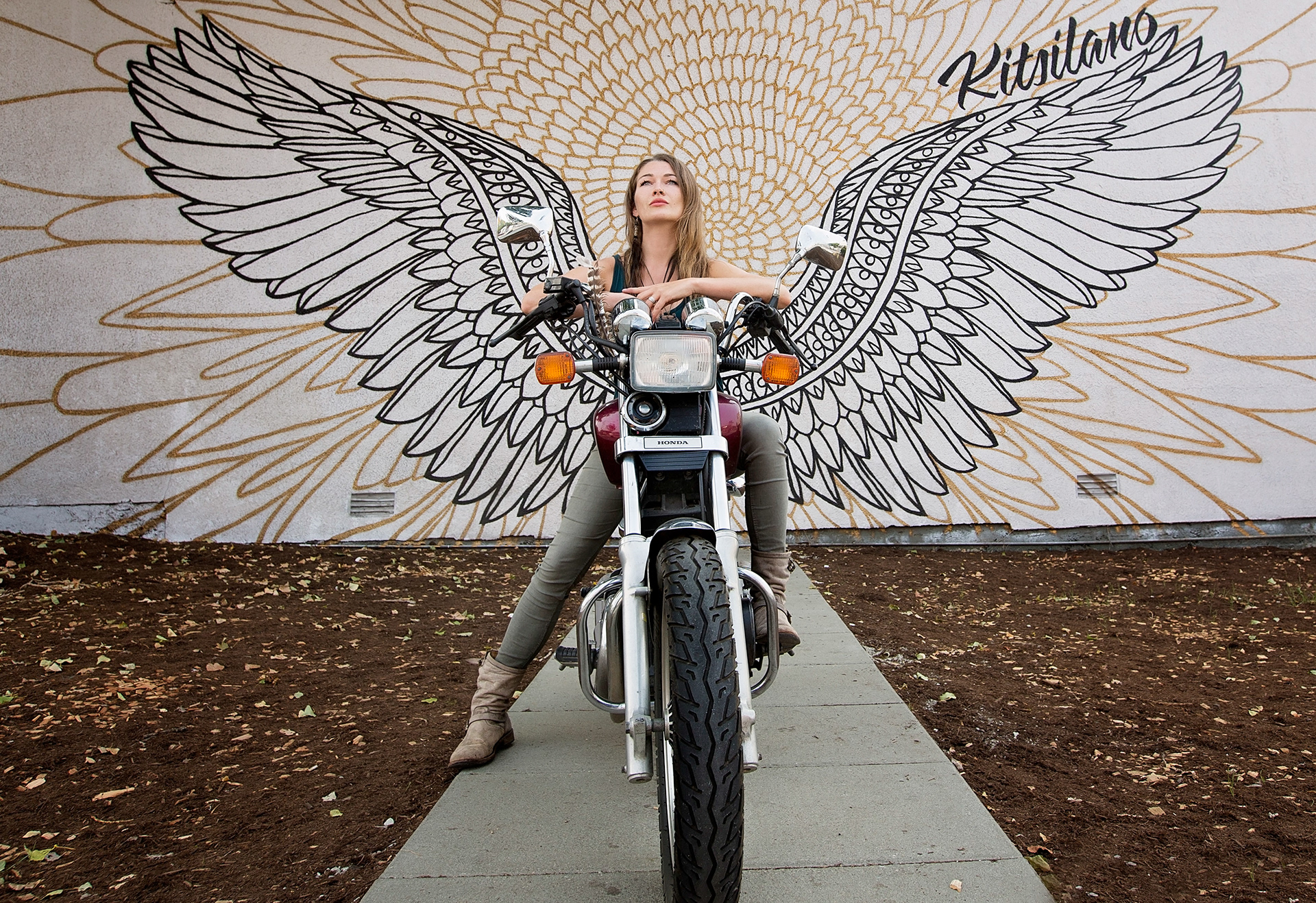 Vancouver's Hottest New Interactive Mural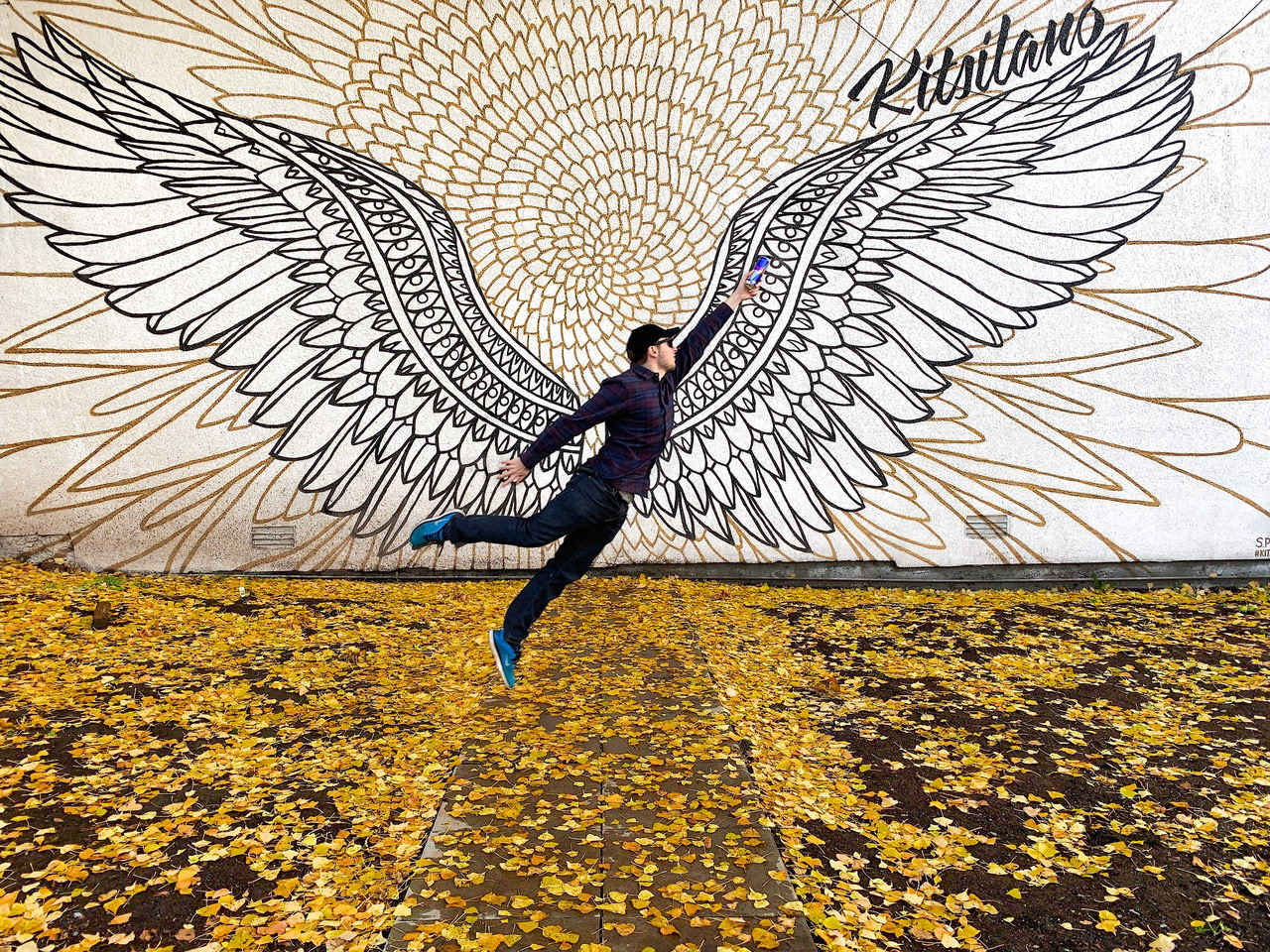 There's no doubt that the historic intersection at Burrard and 4th is busy. Everyday, thousands of people pass by on foot, on bikes, in cars, and on transit. What was noticeably missing in the neighbourhood was large-scale mural artwork which has become increasingly popular in cities around the world. Murals add stability and beauty to the backgrounds of our daily lives and people with add an underlying sense of comfort, community, and belonging.
Recognizing a need for more mural artwork in the Kitsilano neighbourhood, the executive director of Kitsilano West 4th Ave Business Association, Jane McFadden, approached us with an idea; for us to create a large mural that is designed to be an interactive public art piece which inspires values like connectedness, positivity and freedom. The result is #kitswings.
#kitswings was done as an artist collaboration between
Sandy Pell
and
Steve Pell
. Our design's aesthetic is inspired by a Bald Eagle's wings silhouetted against a powerful setting sun over Kitsilano. Our goal is simple: we want to transform blank spaces into remarkable, memorable and interactive places. We aim to celebrate the diversity of the community by creating an abstract reminder of those beautiful moments which everyone can relate to. Ultimately, we hope to help put a smile on everyone's face.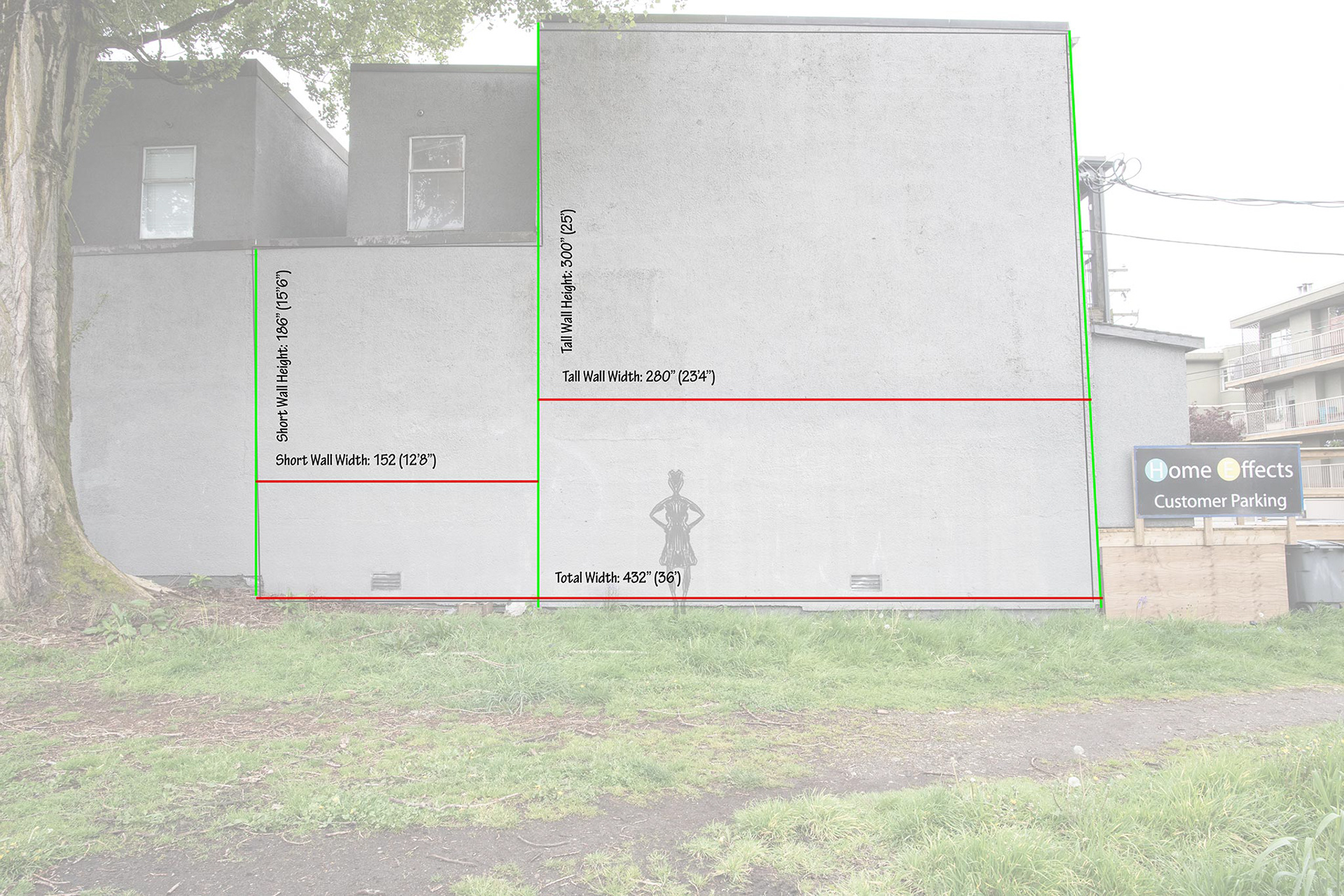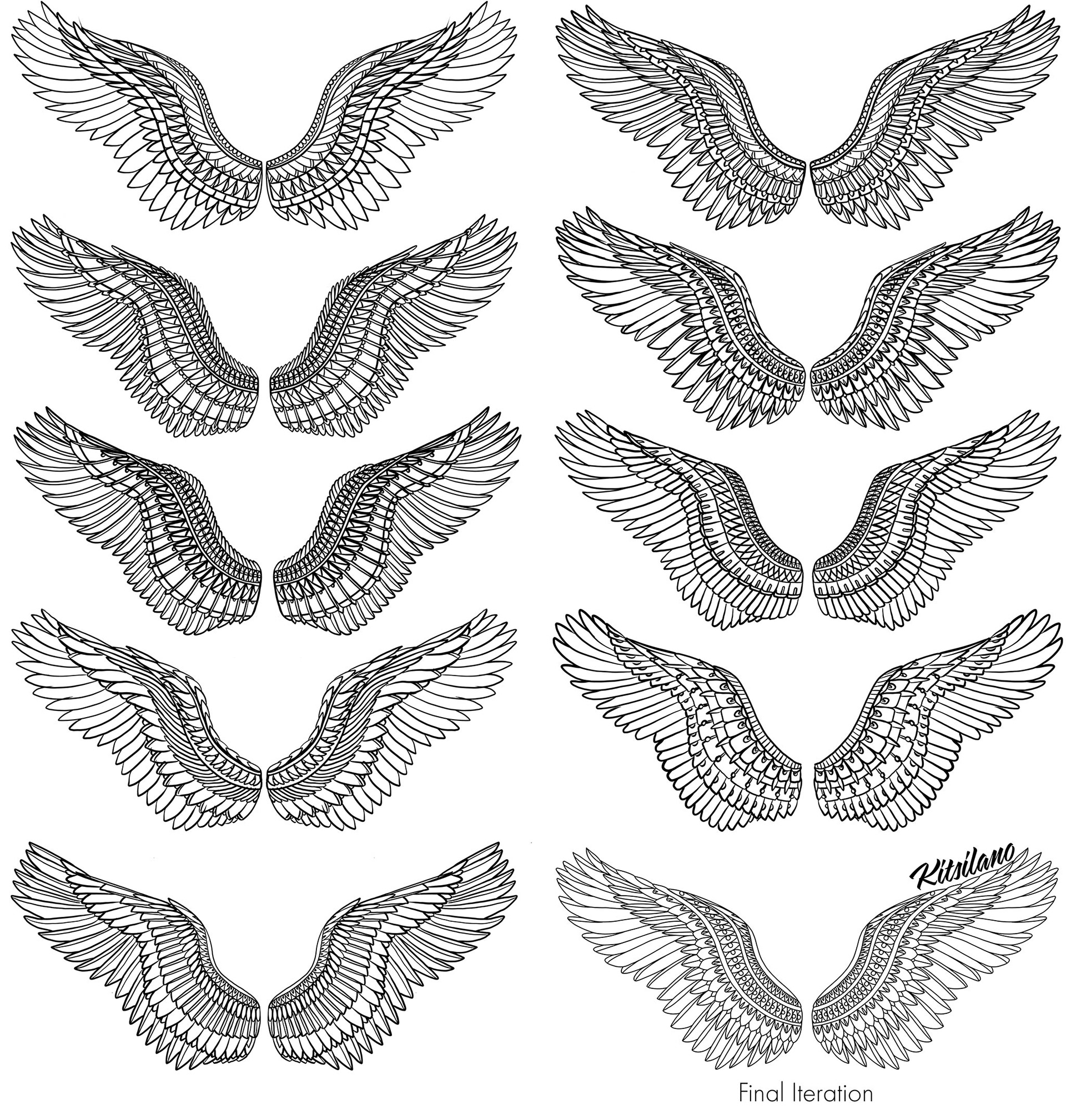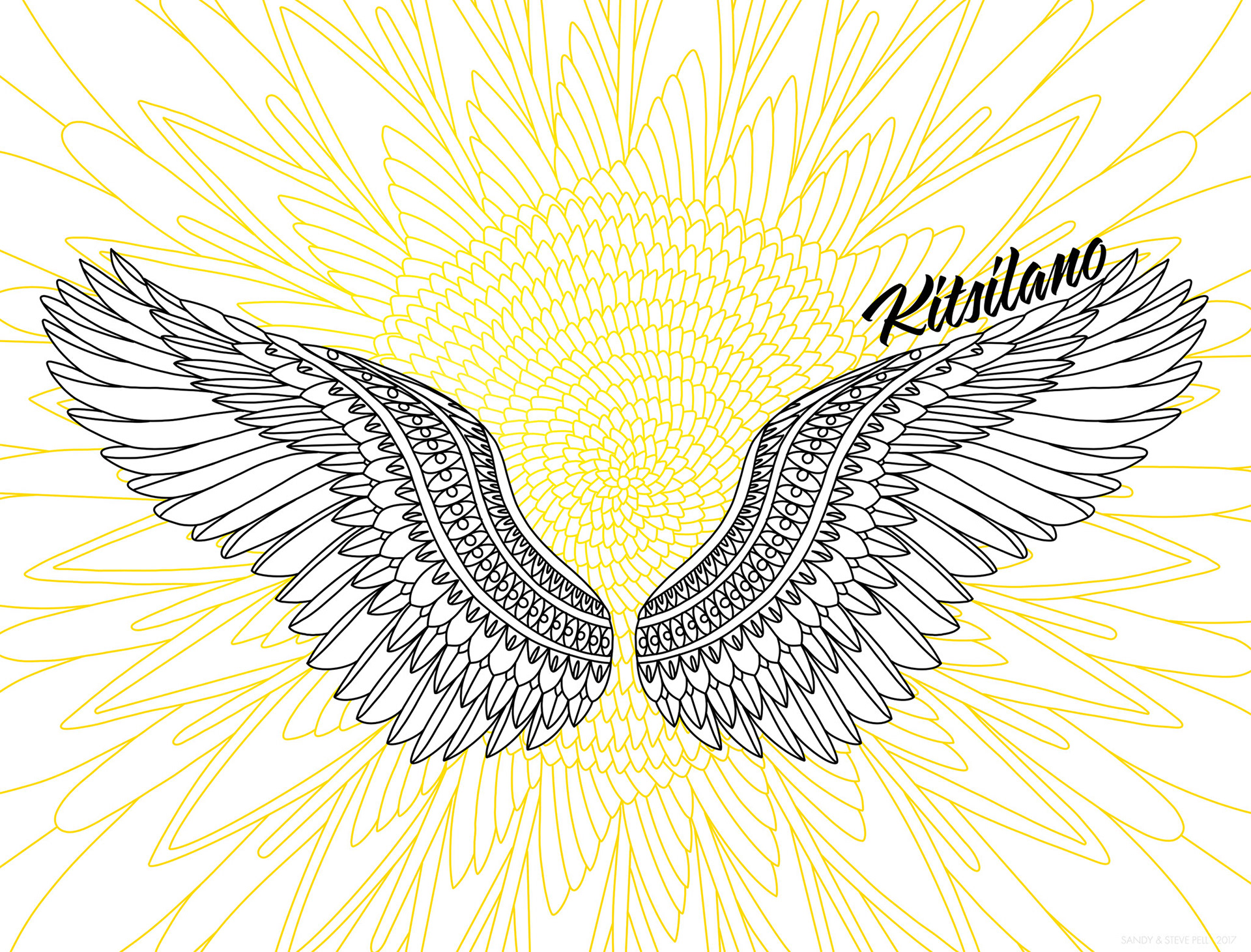 Fun Facts
○ The #kitwings layout is designed to work no matter what your size (even tiny Chihuahua dogs fit within the wings and have been posted on Instagram!)
○ We focused on making the wings as big as possible to empower those engaging with this art. We want people to feel majestic and beautiful, just like Bald Eagles.
○ The Kitsilano sunset falls right behind the mural in the summer months.
○ The gold-chrome paint reflects like glitter when hit by direct sun.
○ The mural has been designed to fit within a basic mobile phone resolution shot from the sidewalk so that photos can easily be shared on Instagram, Facebook, Twitter and Snapchat. This prevents any dangerous disruption to the flow of traffic if people were to stand in the bike lane or on the street to fit the whole mural in their camera.  
○ While painting #kitswings, we met many local who stopped to ask us questions about the work, share their community stories, and tell us how it made them feel. We even had one man come by and play his ukulele with us late into the evening.
○ Overall, the mural took about 200 hours to complete across two artists, Sandy Pell and Steve Pell of Vancouver, BC.