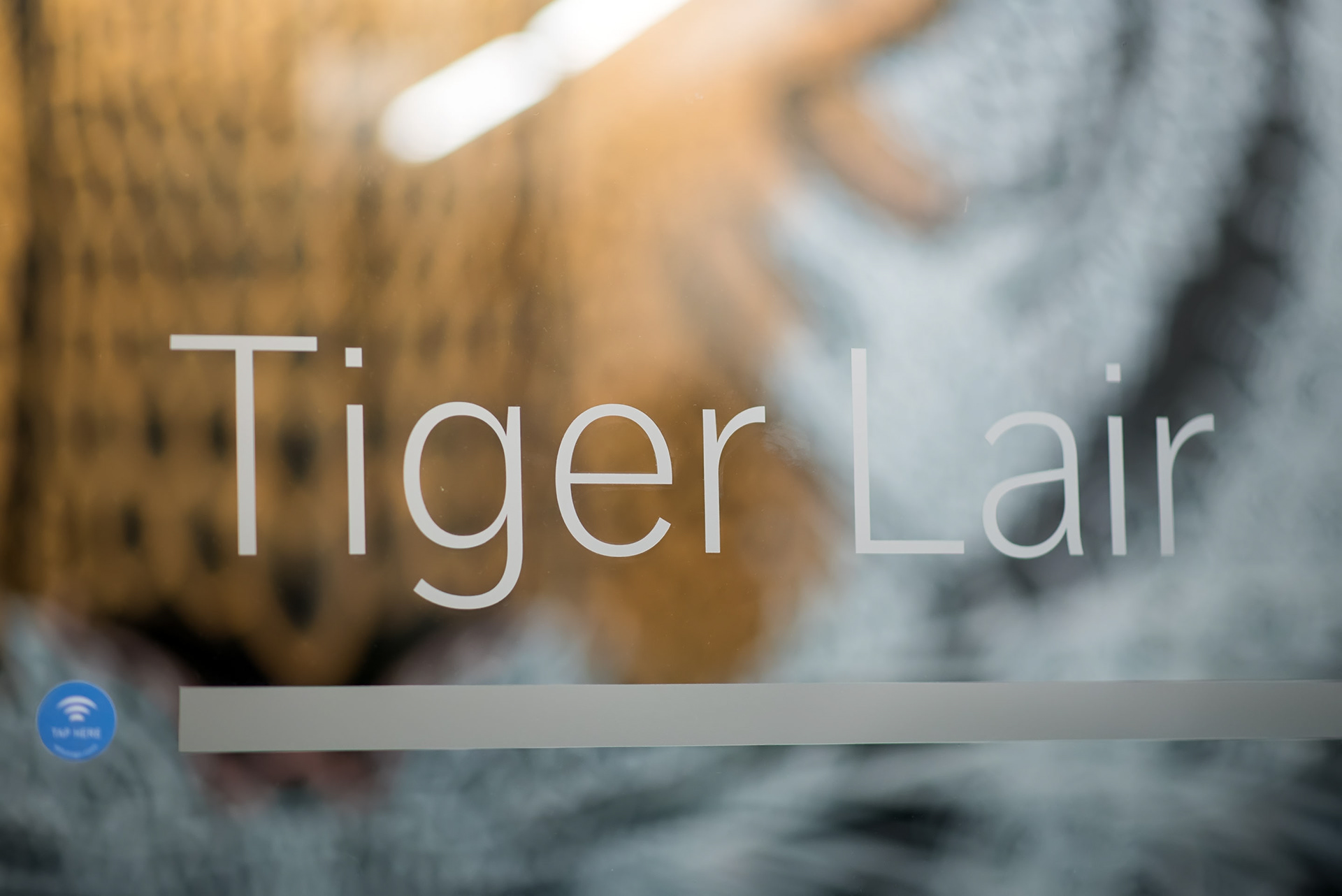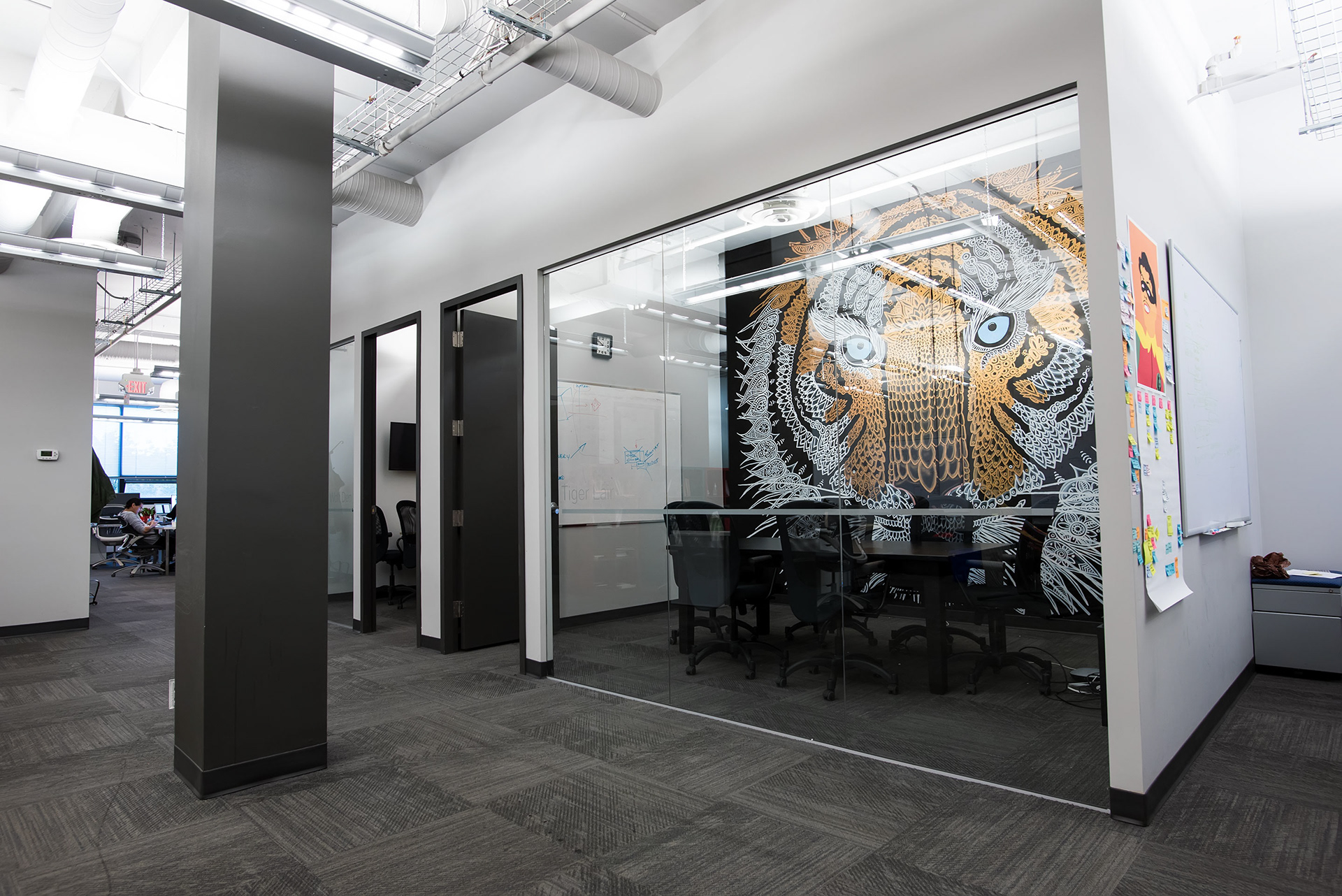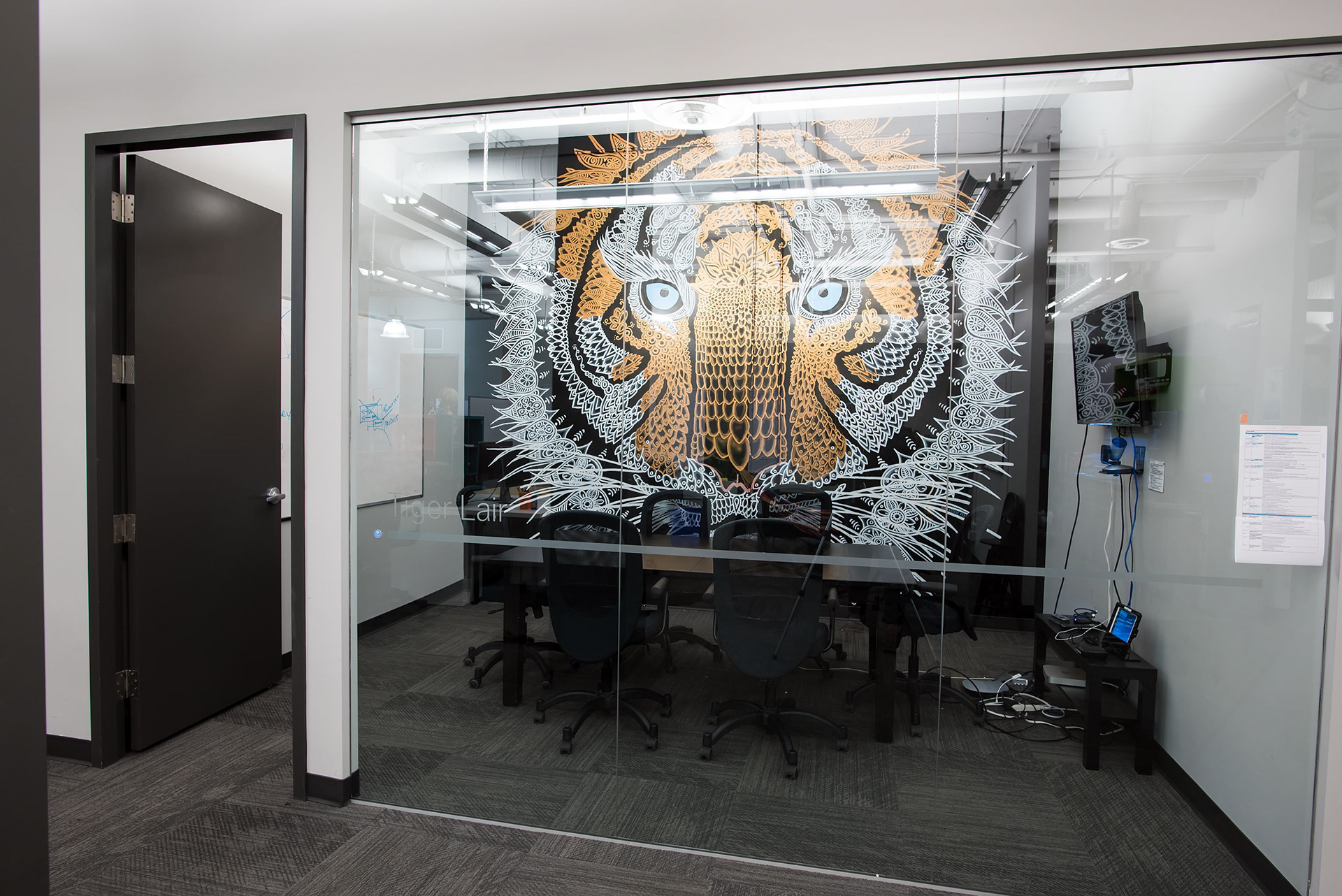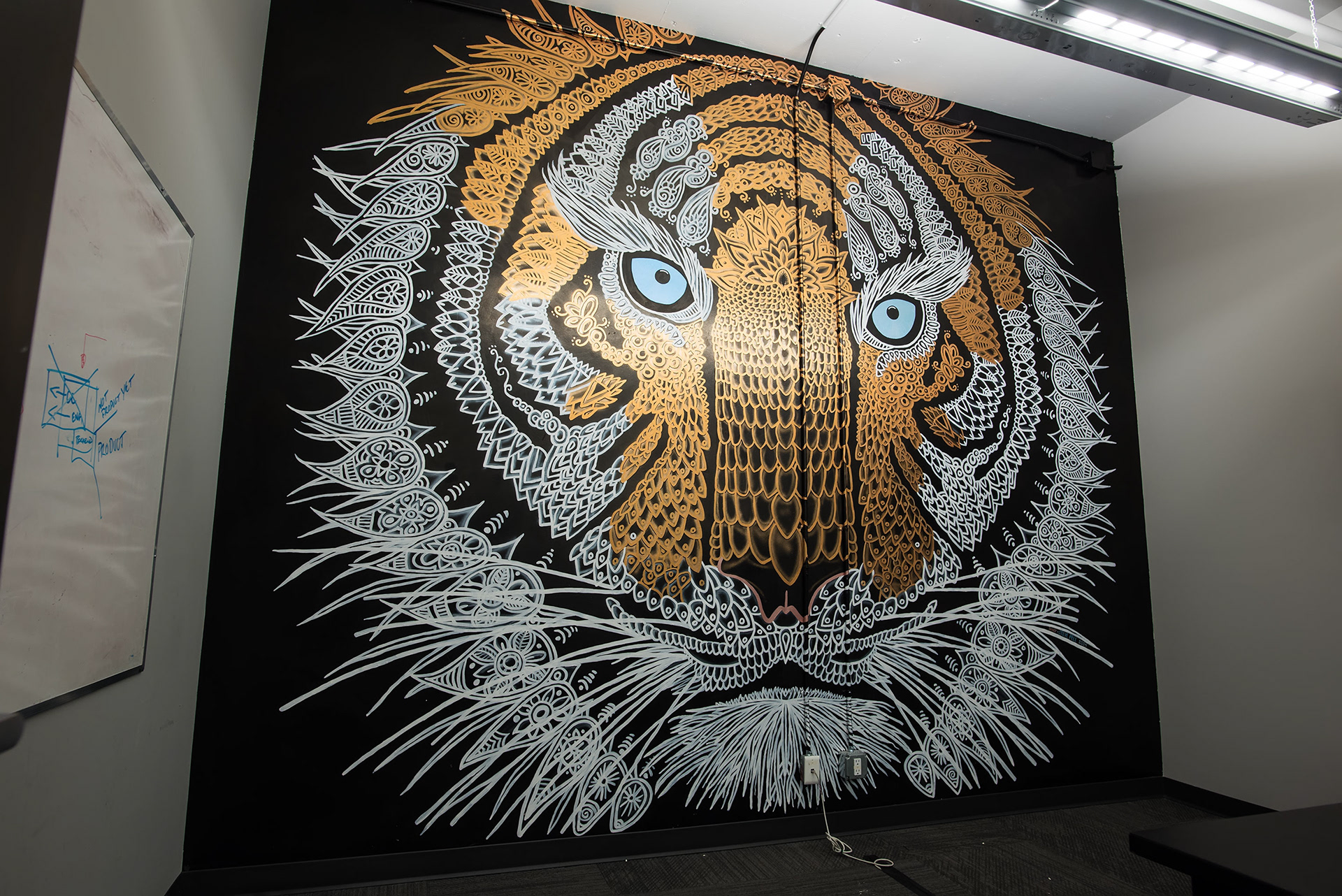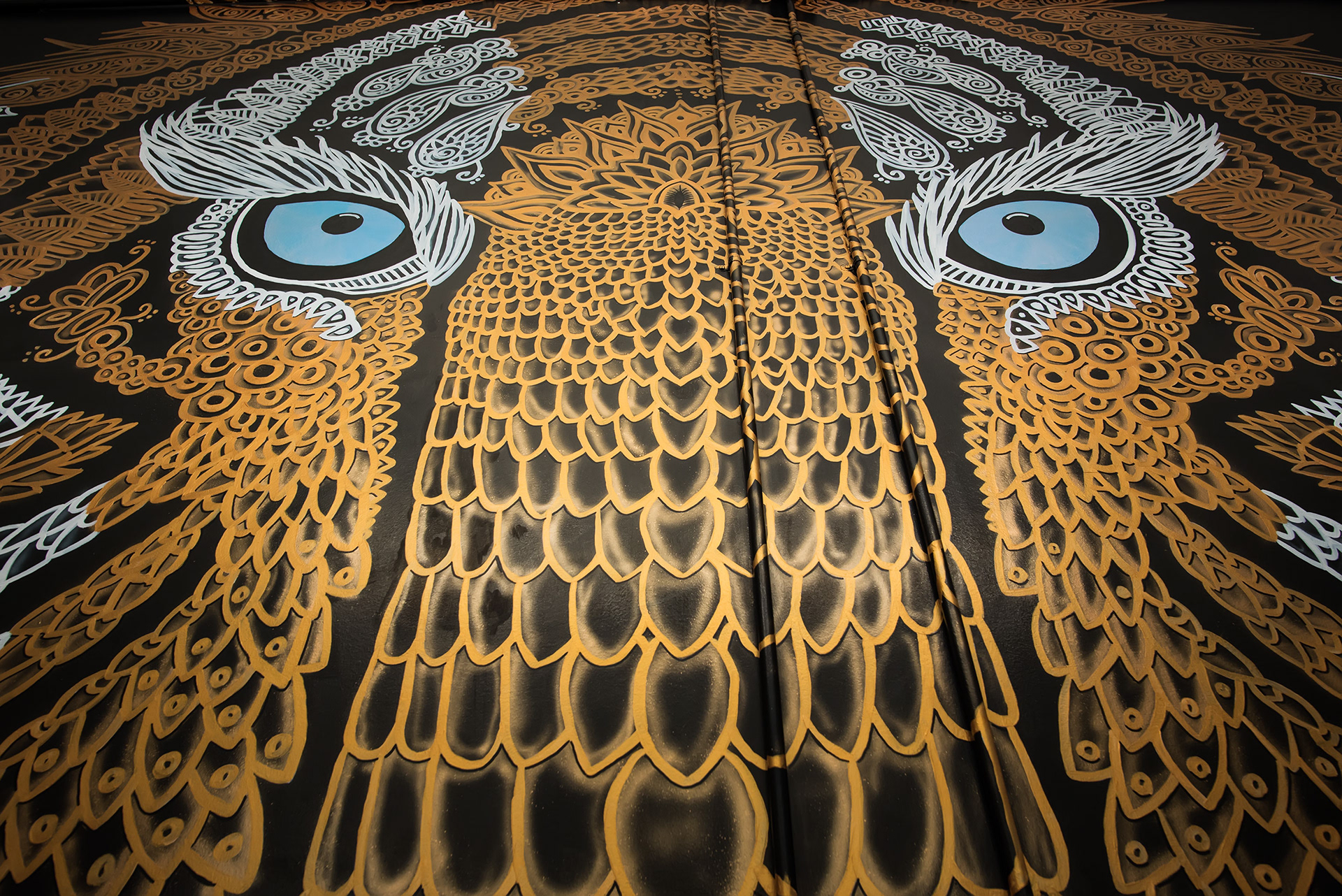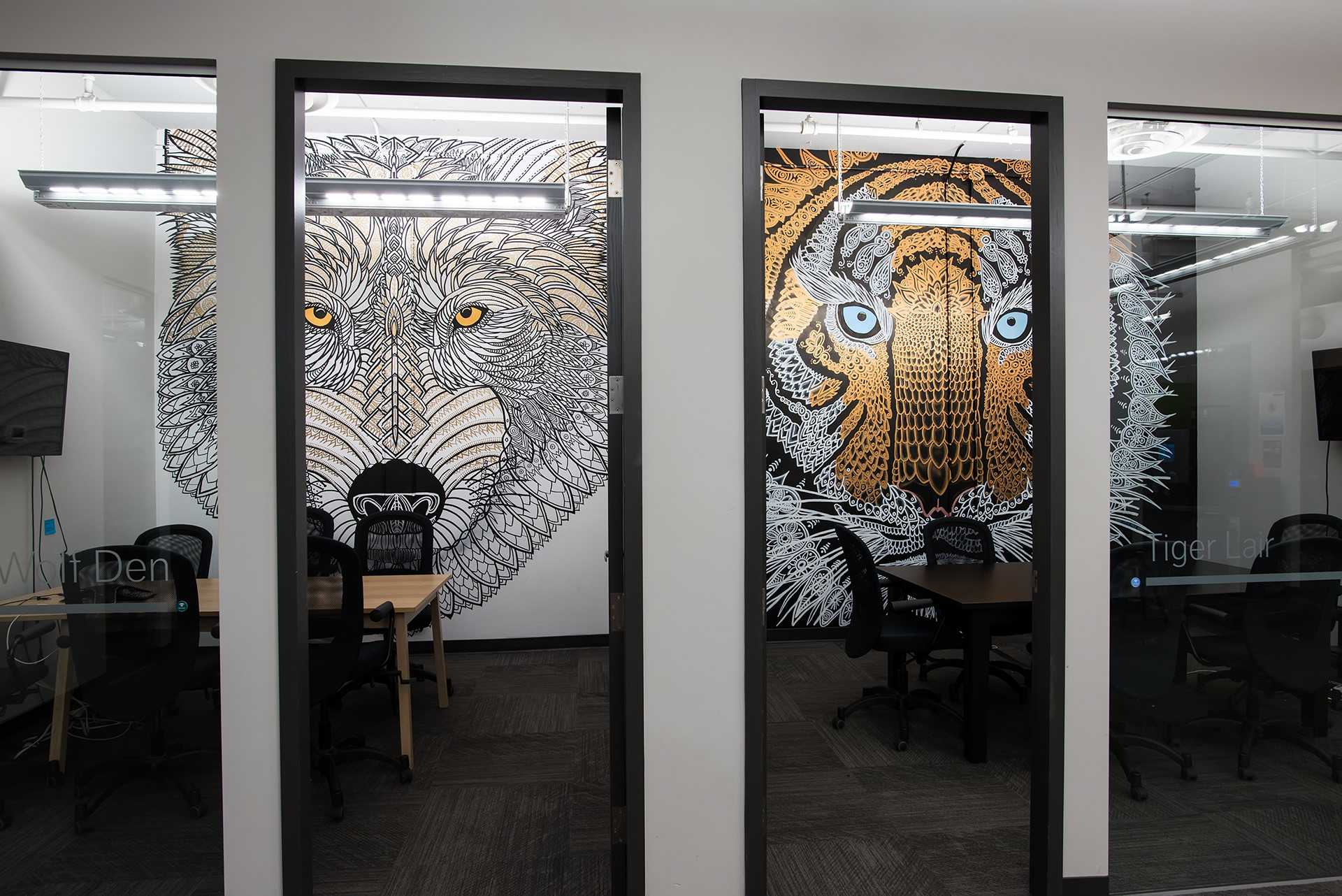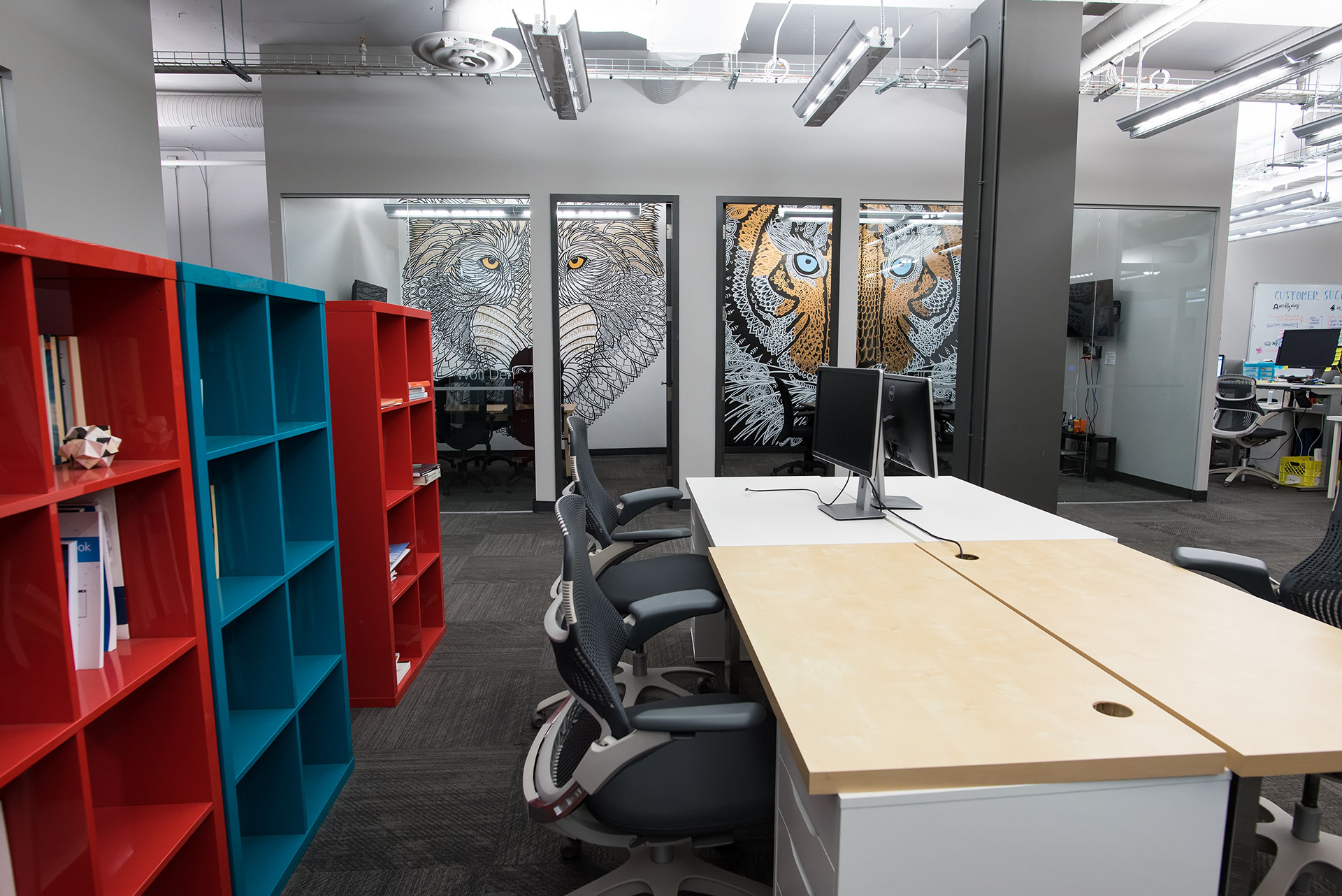 What happens when you throw a tiger into a tech office in downtown Vancouver?
A few months had gone by since we completed four murals at Hootsuite, and a set of ski illustrations for Skevik Skis. Sandy began imagining her next major work: a gigantic tiger's face.
And that's when the stars aligned for Sandy as conversations began with another of other Vancouver companies came to her inbox. Mobile e-commerce platform Mobify was in the middle of moving from their startup Gastown office into a larger office space in Yaletown.
Mobify's CEO, Igor Faletski, exchanged a few friendly emails with us before we heading down to the office for a site visit. We chatted in detail about Igor's home roots, company values, and culture. Even that his company had an ongoing playful disagreement between whether cats or dogs were more loved upon office staff.
We moved forward with our favourite idea, selecting a Tiger. It was a fierce, powerful cat with origins of Russian roots which met Sandy's earlier visions, and would please staff who identified with a love of cats. What exactly would a giant tiger's face look like?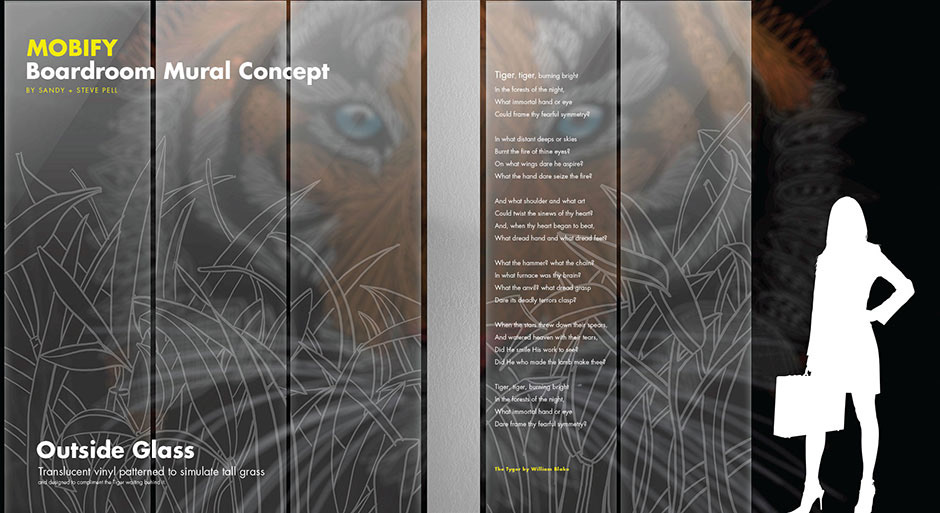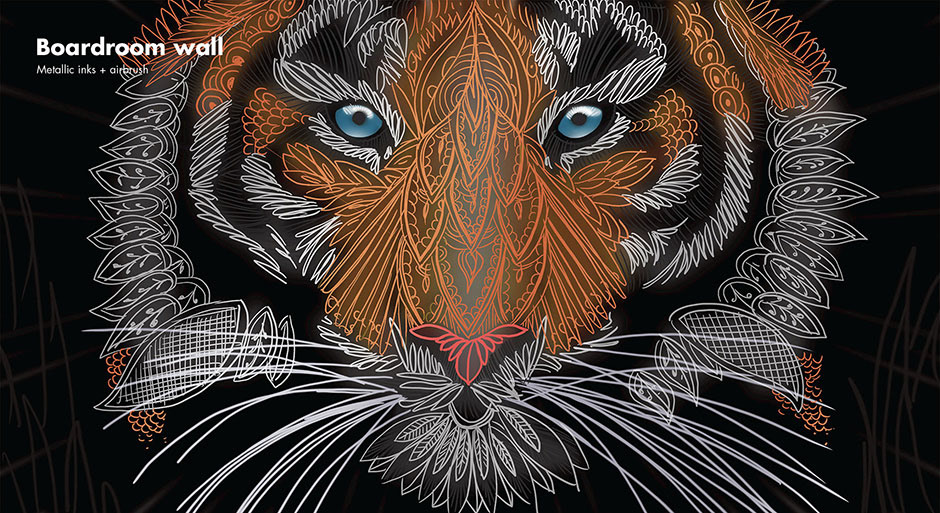 Mobify's Tiger mural introduces a few new techniques:
- It was the first mural we had painted which had a black background.
- Line work was completed in 2 coats of white, with additions of metallic golds, coppers, pearlescent pink, and pearlescent blue.
- Individual illustration shapes did not have "finished" edges like in previous works.
- Airbrushing techniques were applied over the black background to cut back colour.
The mural was completed in 2.5 days time, and was the tallest wall we have painted at that time (2014).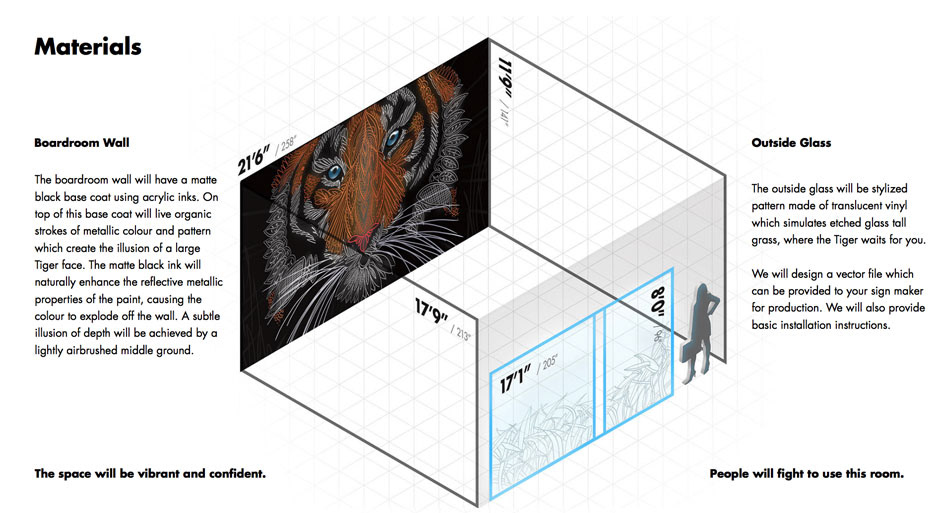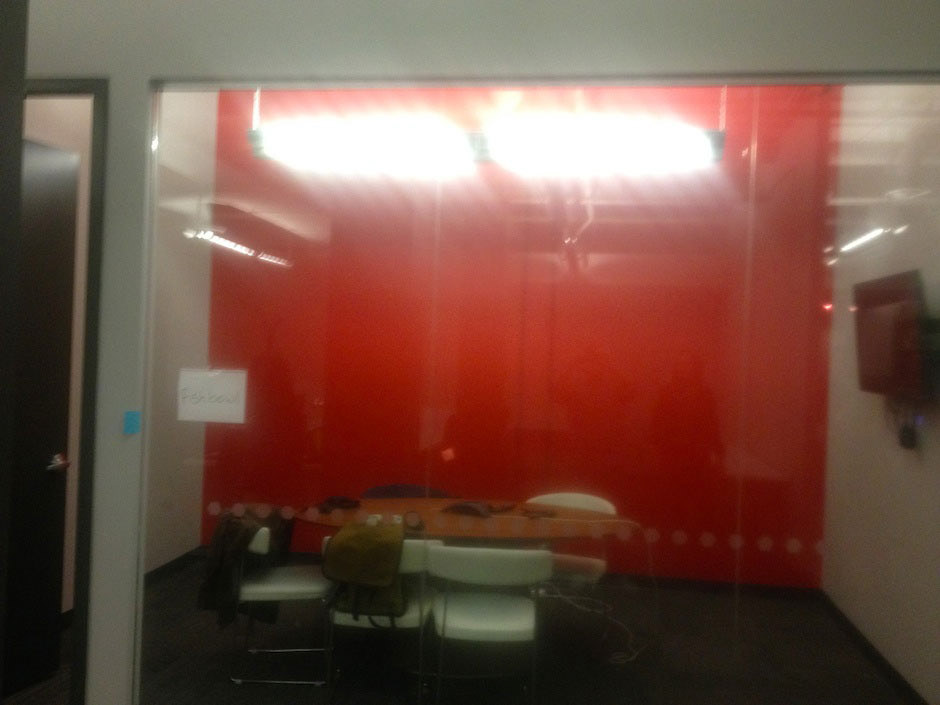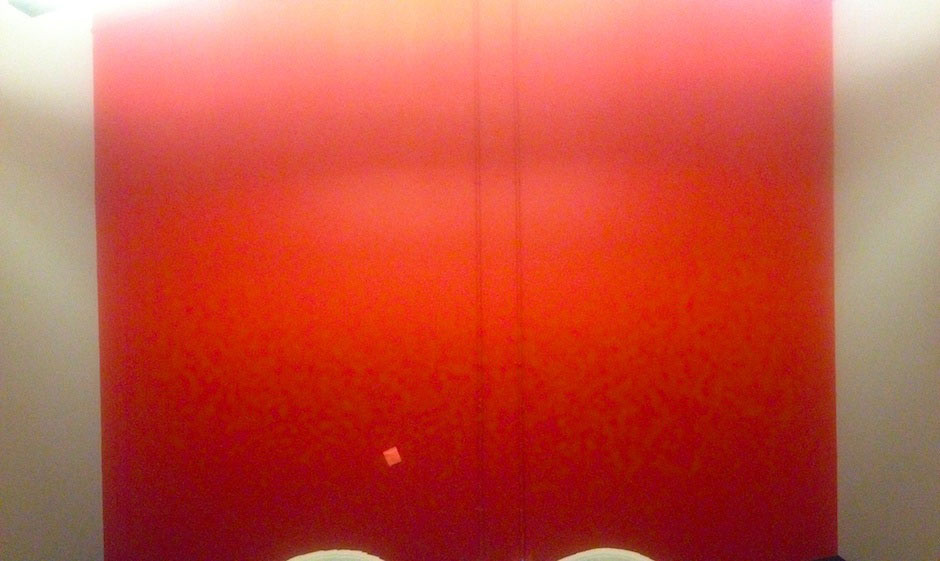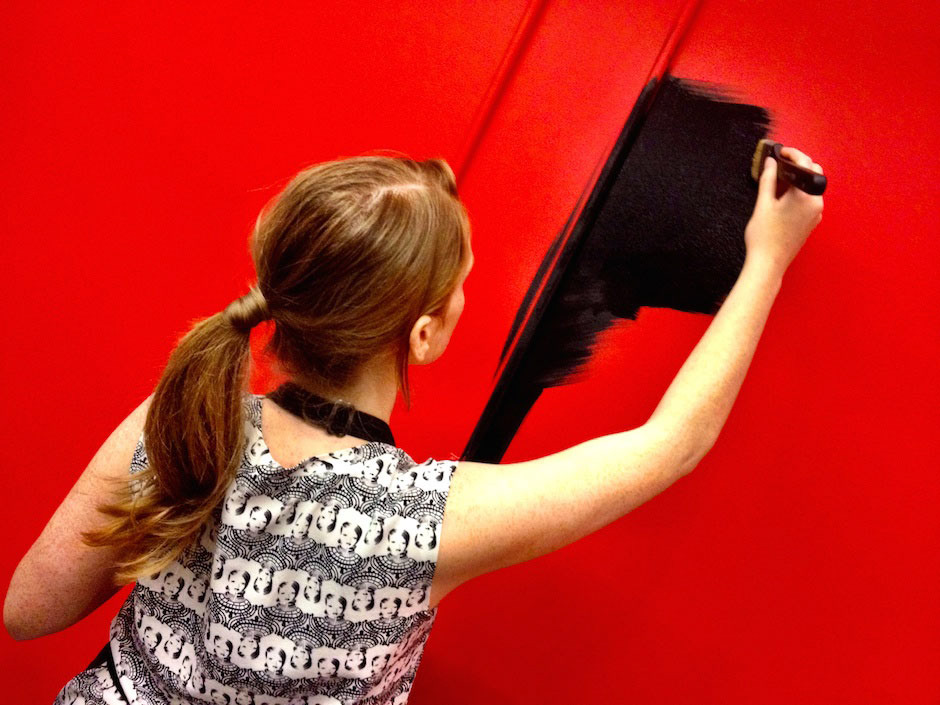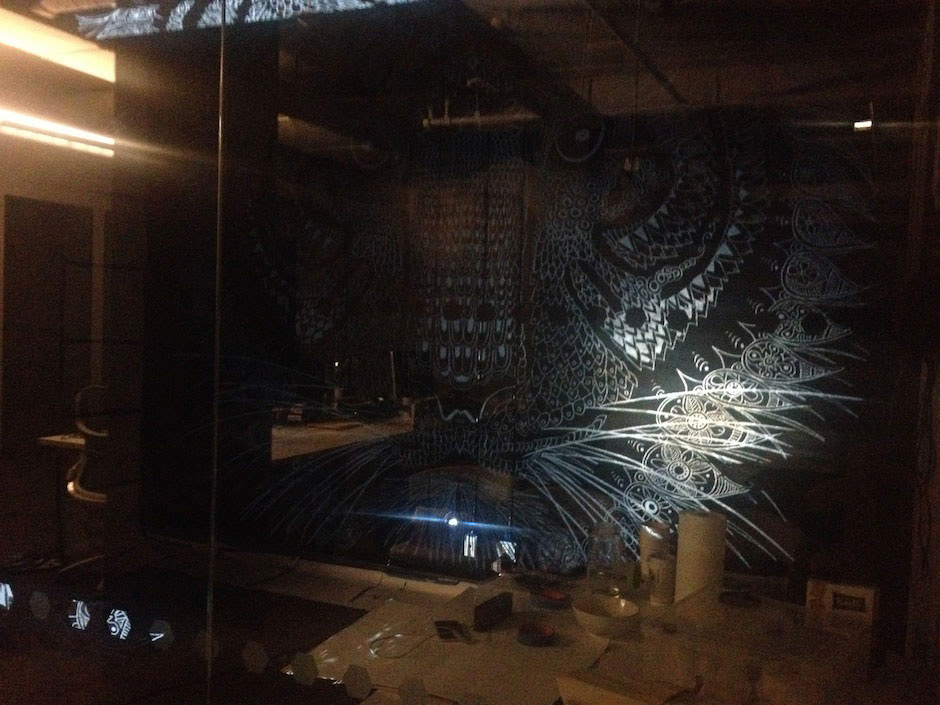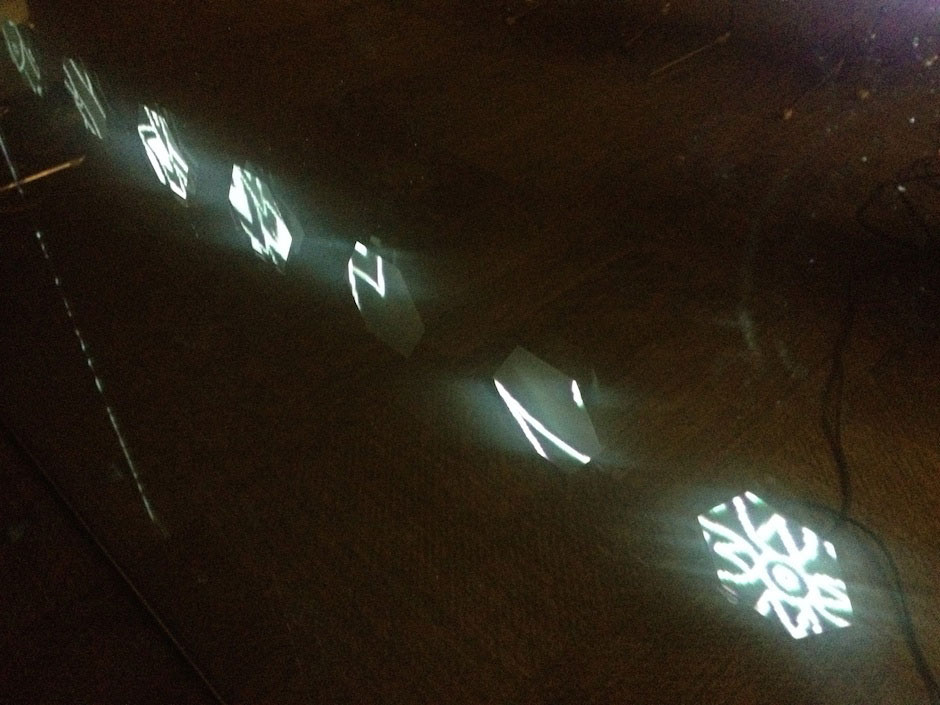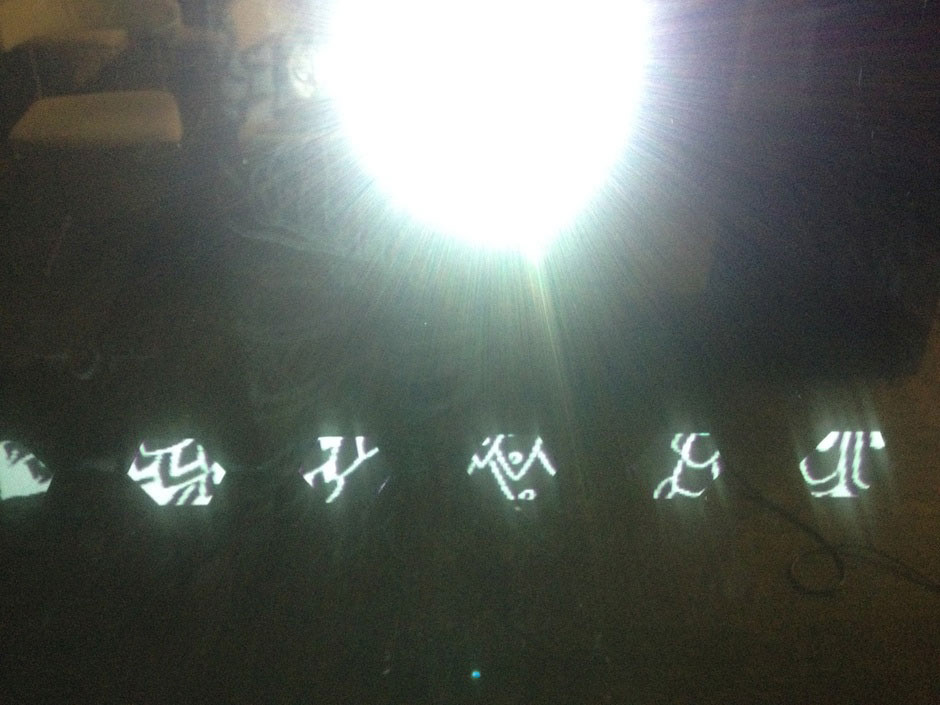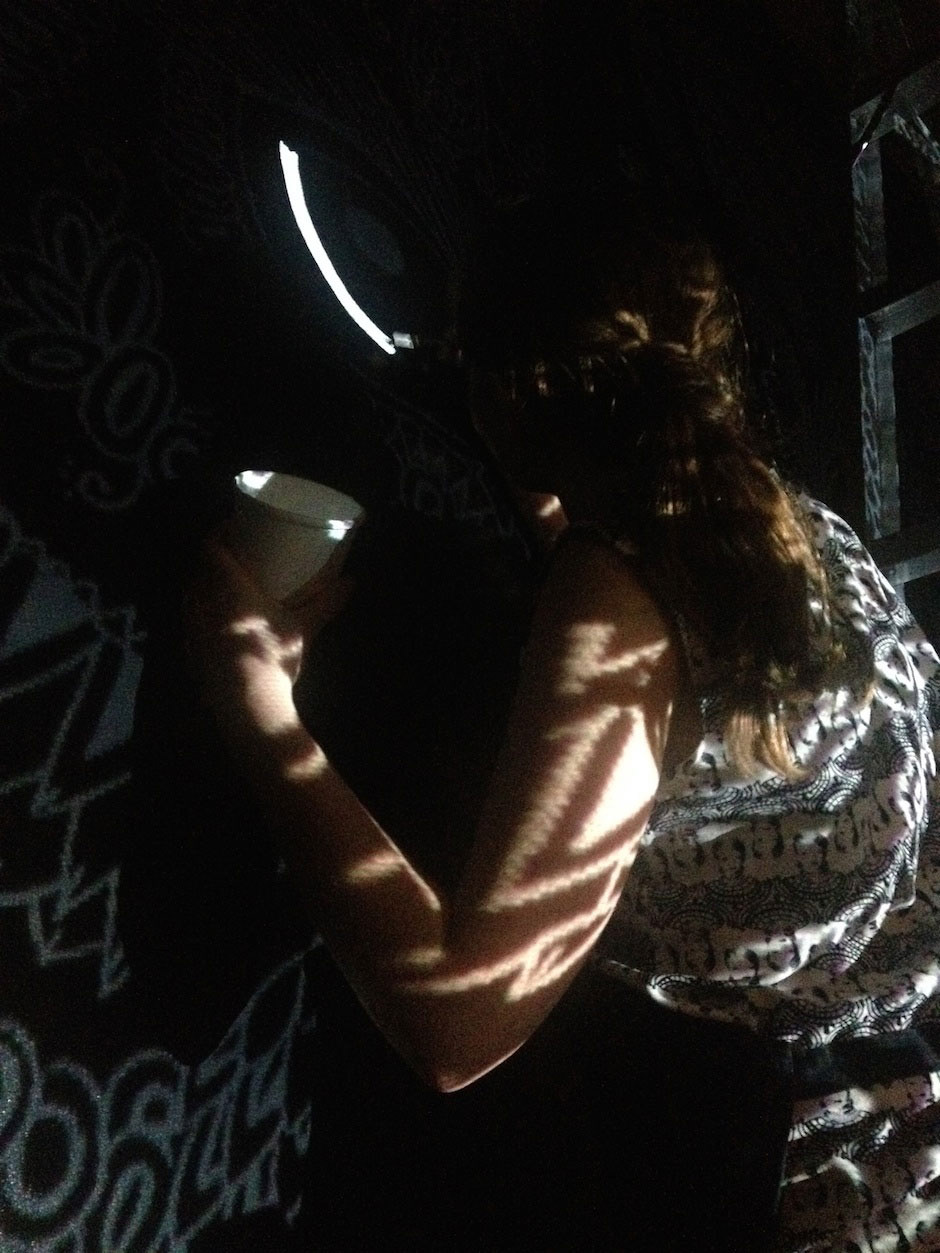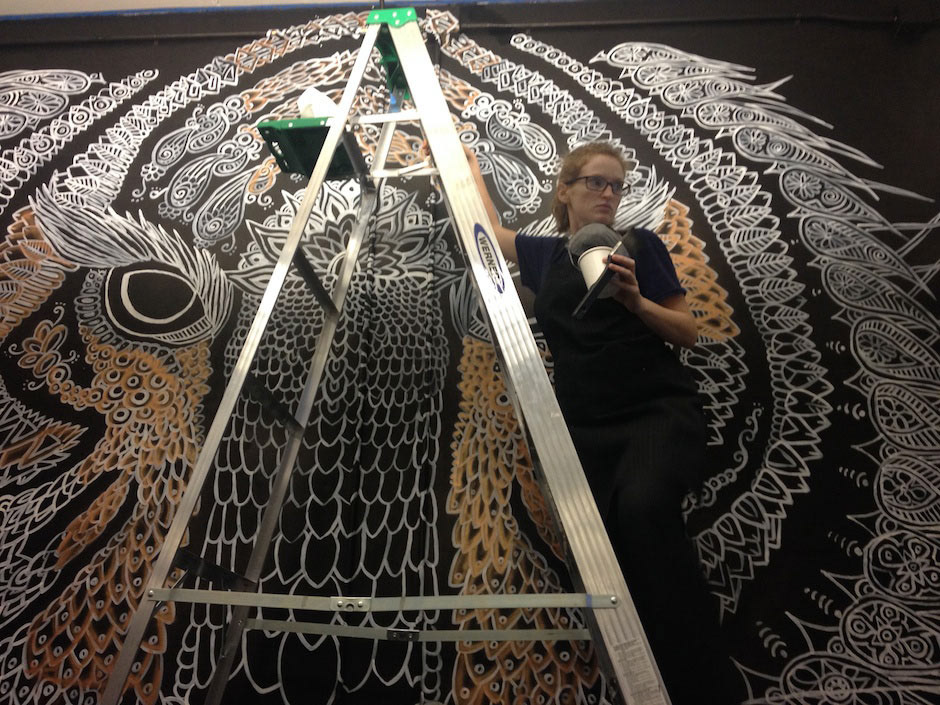 Today, Mobify's Tiger mural has become a familiar icon in Vancouver's tech scene. Many visit their offices because they're popular locations for recurring meetups, fundraisers, and even quidditch games (yes, both Hootsuite and Mobify have official teams).