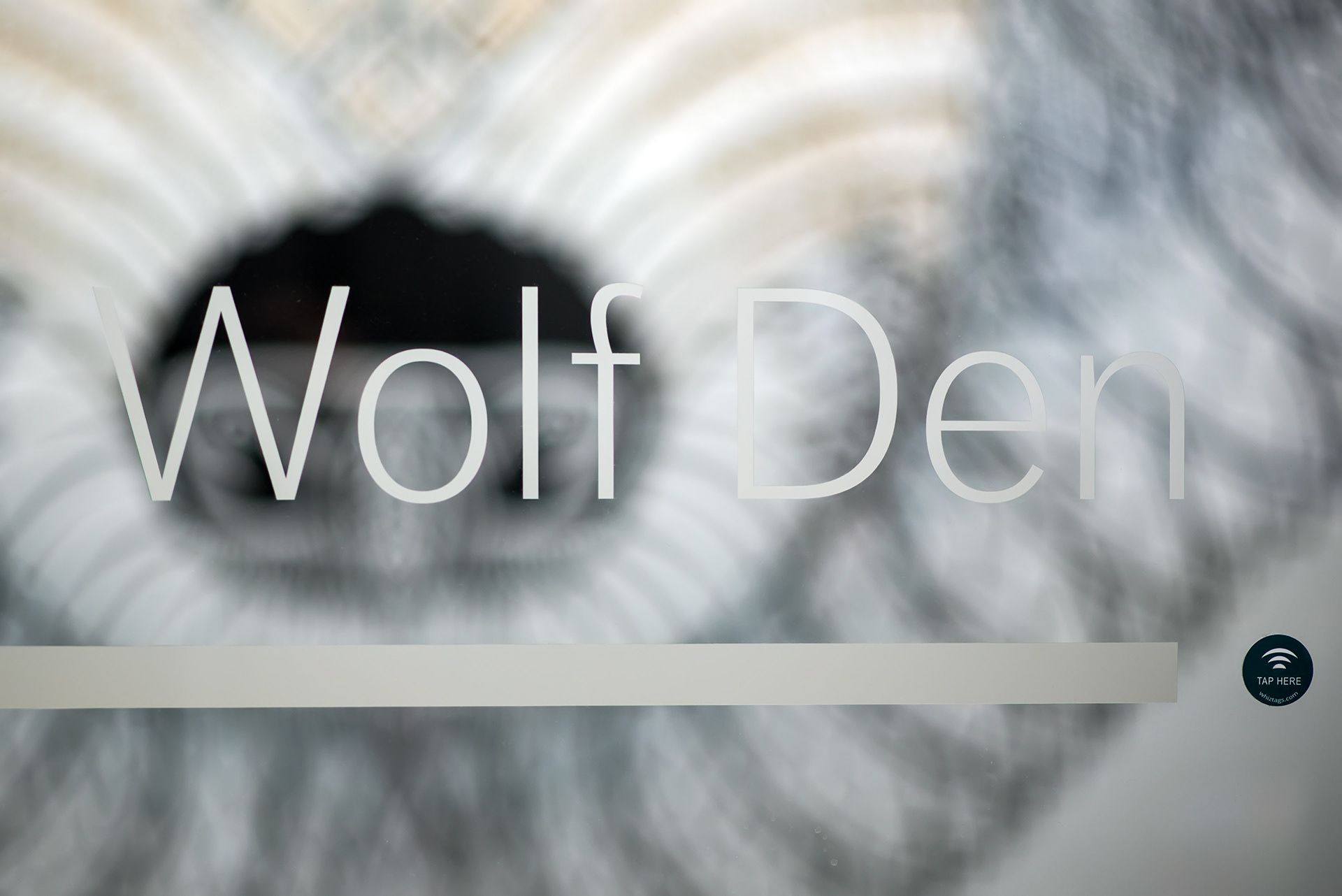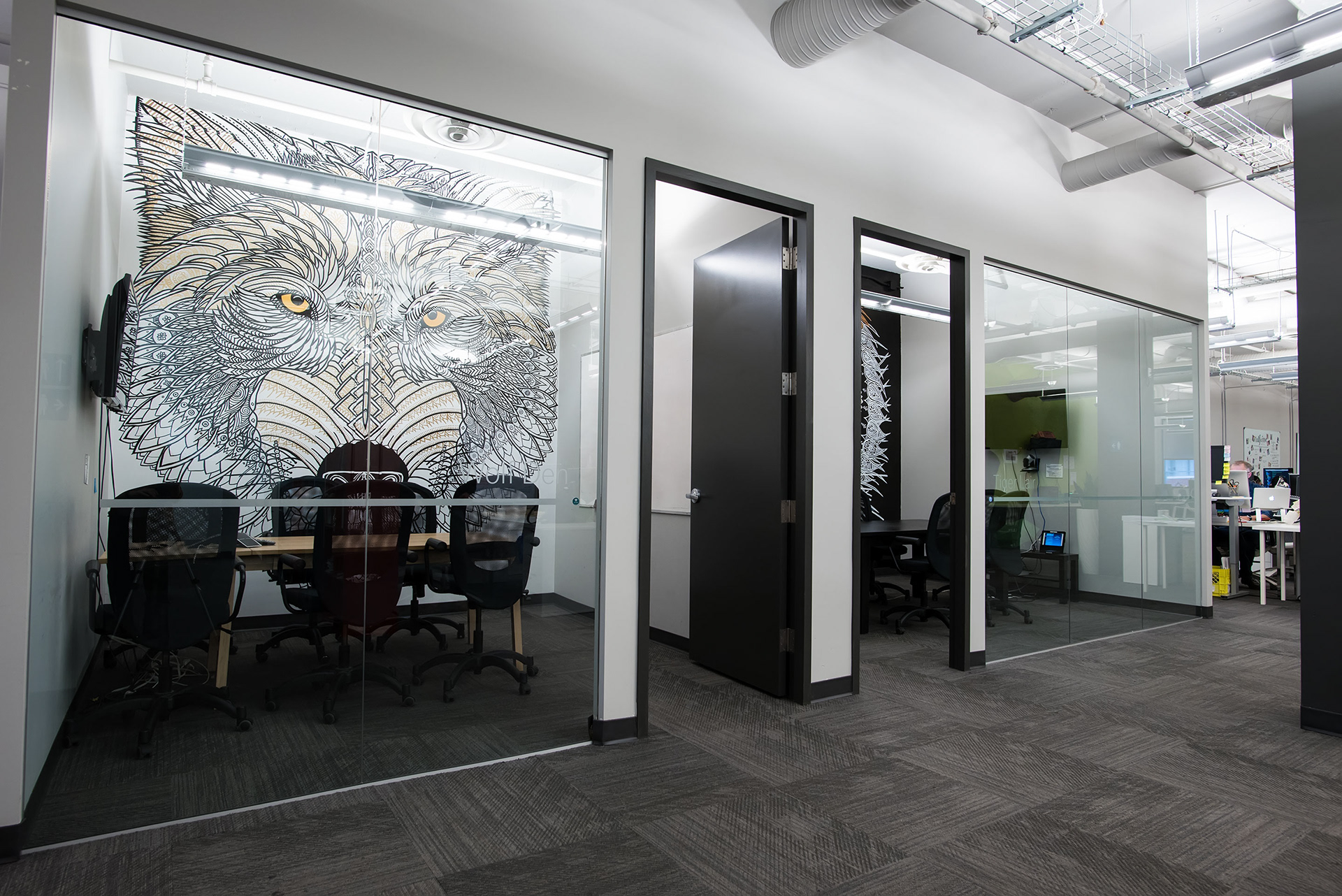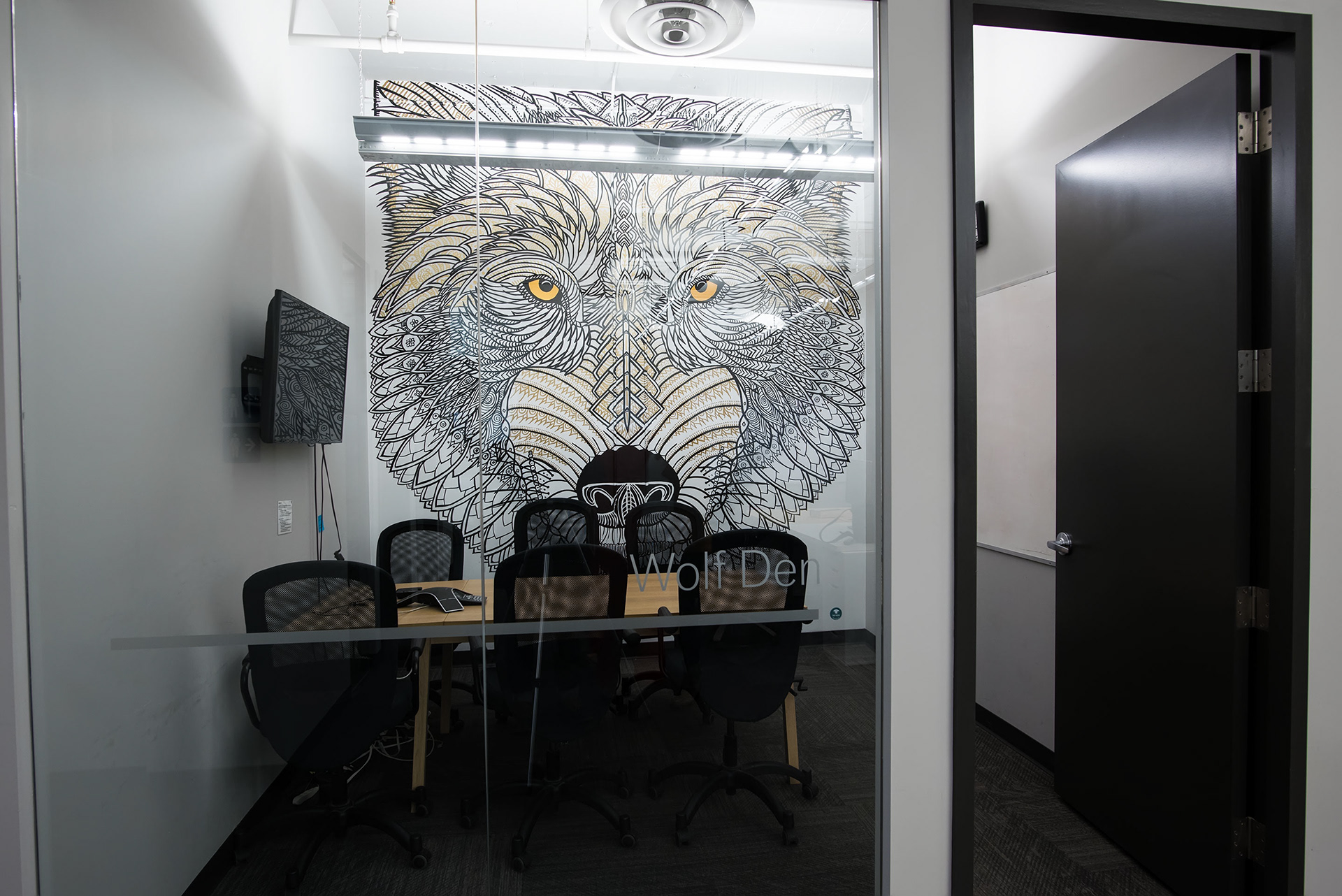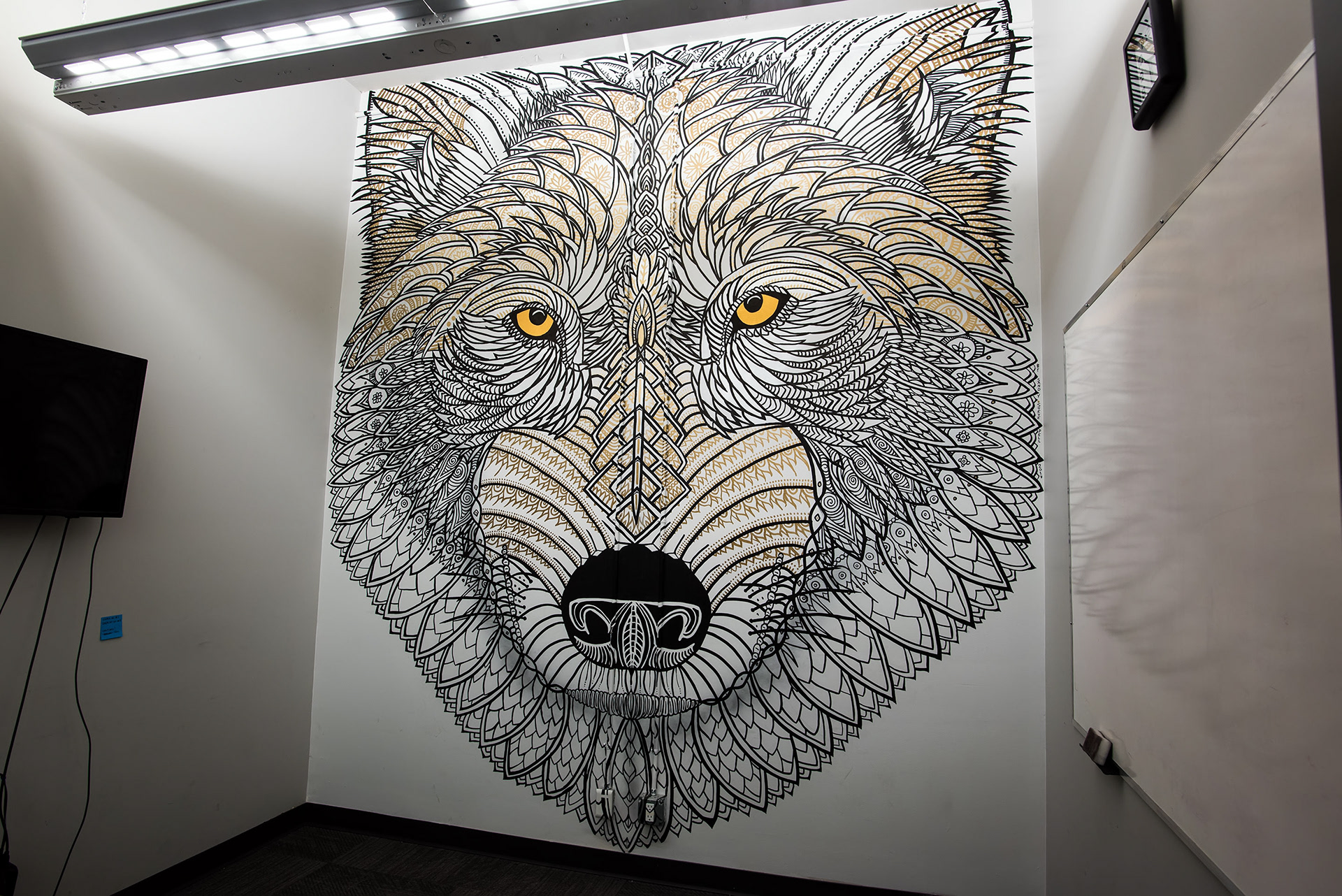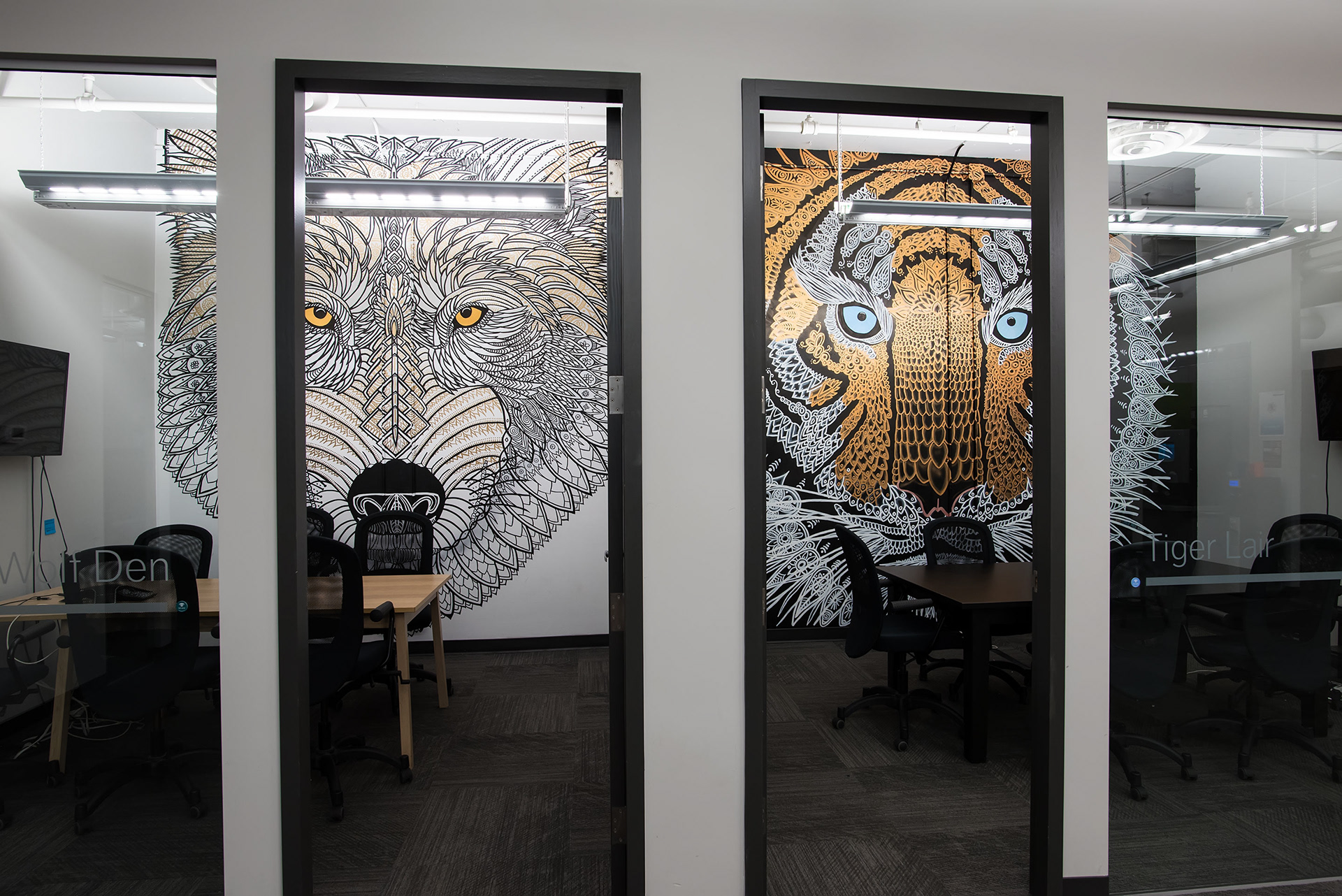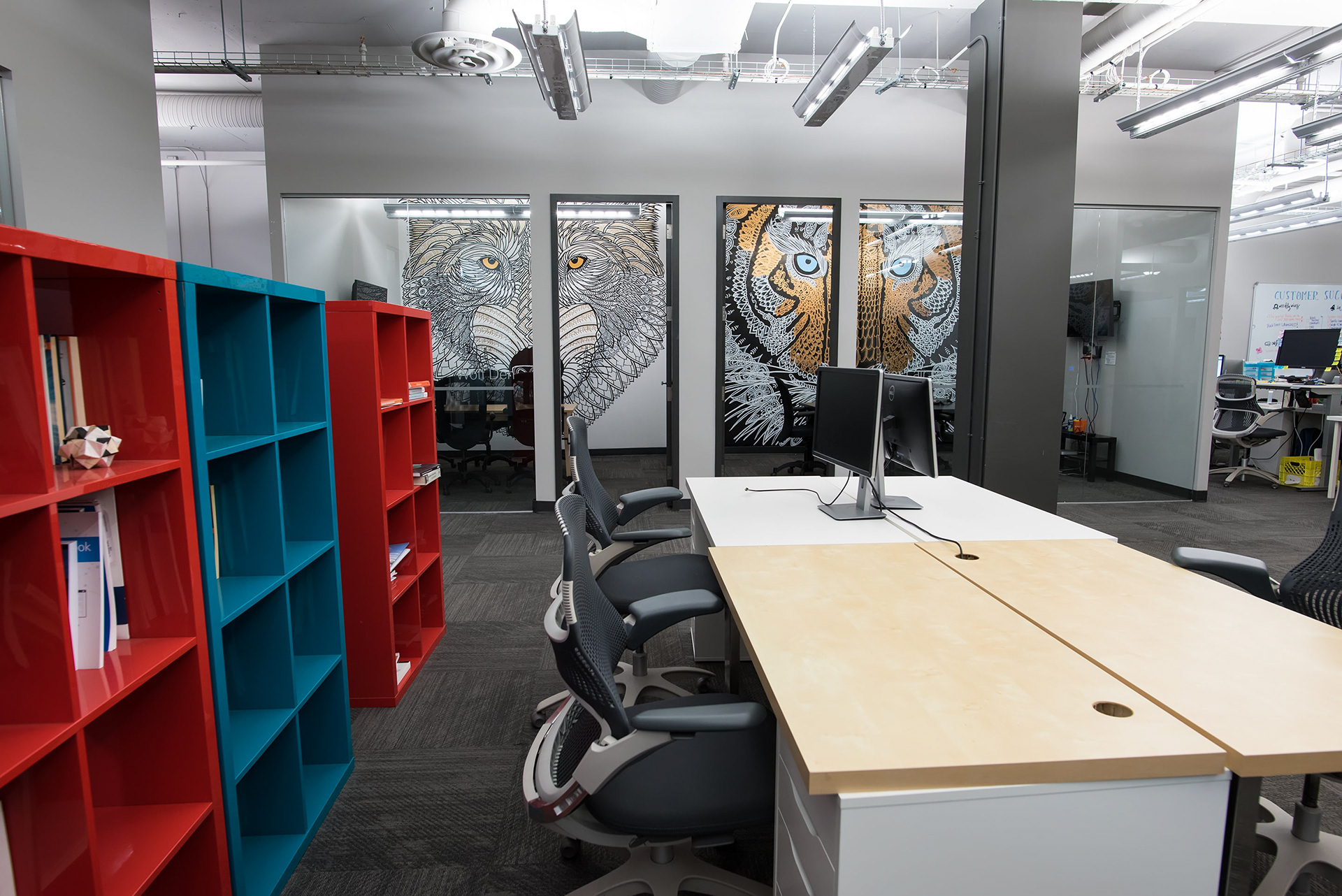 Within only a few short days of completing Mobify's Tiger boardroom mural, their CEO, Igor Faletski called us to discuss the installation of a second mural, the neighbouring room to the Tiger boardroom. He felt the office needed to balance out the cat lovers in the office (who now had a Tiger to identify with), with an equally impressive canine.
After tossing around a few ideas, we put together a quick proposal for a Wolf mural that would perfectly compliment Mobify's Tiger mural. We designed smart grid layouts that mapped back to the original placement of the Tiger's ears, eyes, nose, and mouth so that when the viewer stands back from both animals, they would be perfectly aligned in size, shape, and intensity.

We selected a cool colour palette for the Wolf to balance out the warm palette used for the Tiger. We added opposite styles of shapes and various other details to play up the pair of opposites.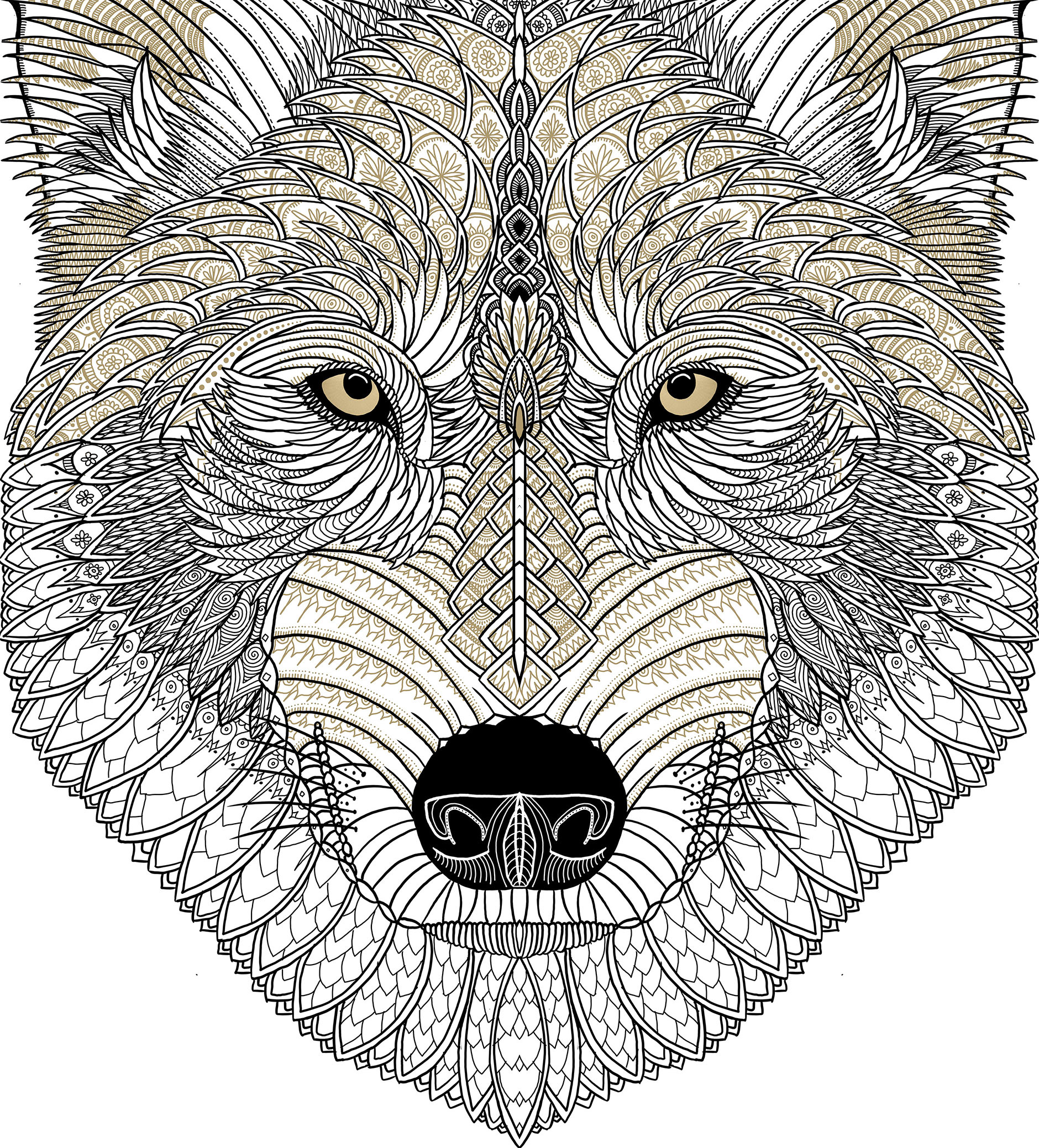 The mural is completed over a weekend, Wolf boardroom on the left – Tiger boardroom on the right. The CEO's desk faces both of these murals which he loves!