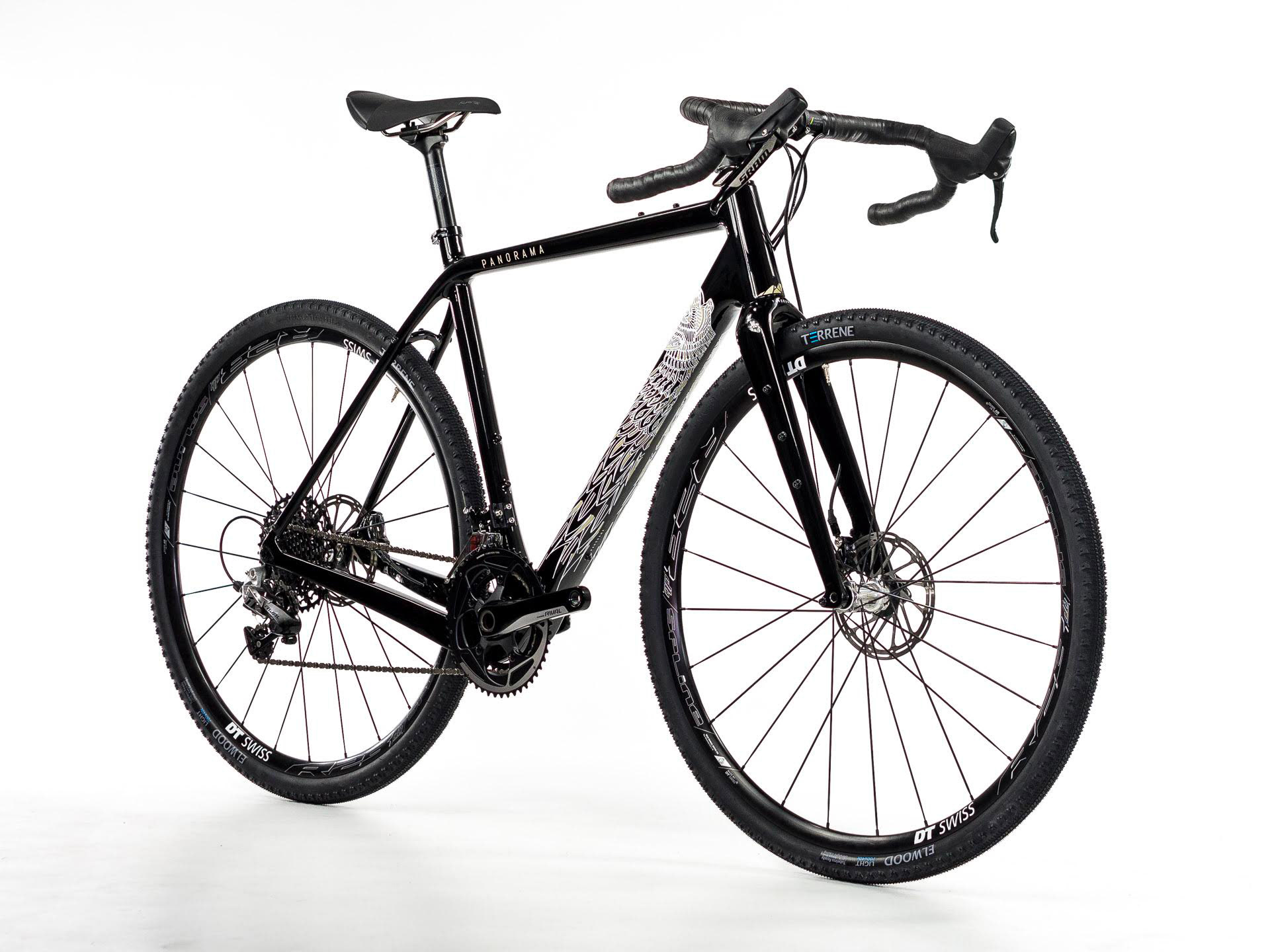 As cyclists ourselves, the opportunity to collaborate with Panorama Cycles on a brand new, 2019 frame illustration couldn't have come at a better time. Winter 2018 was in full swing, and all we could think about was getting back to our bikes.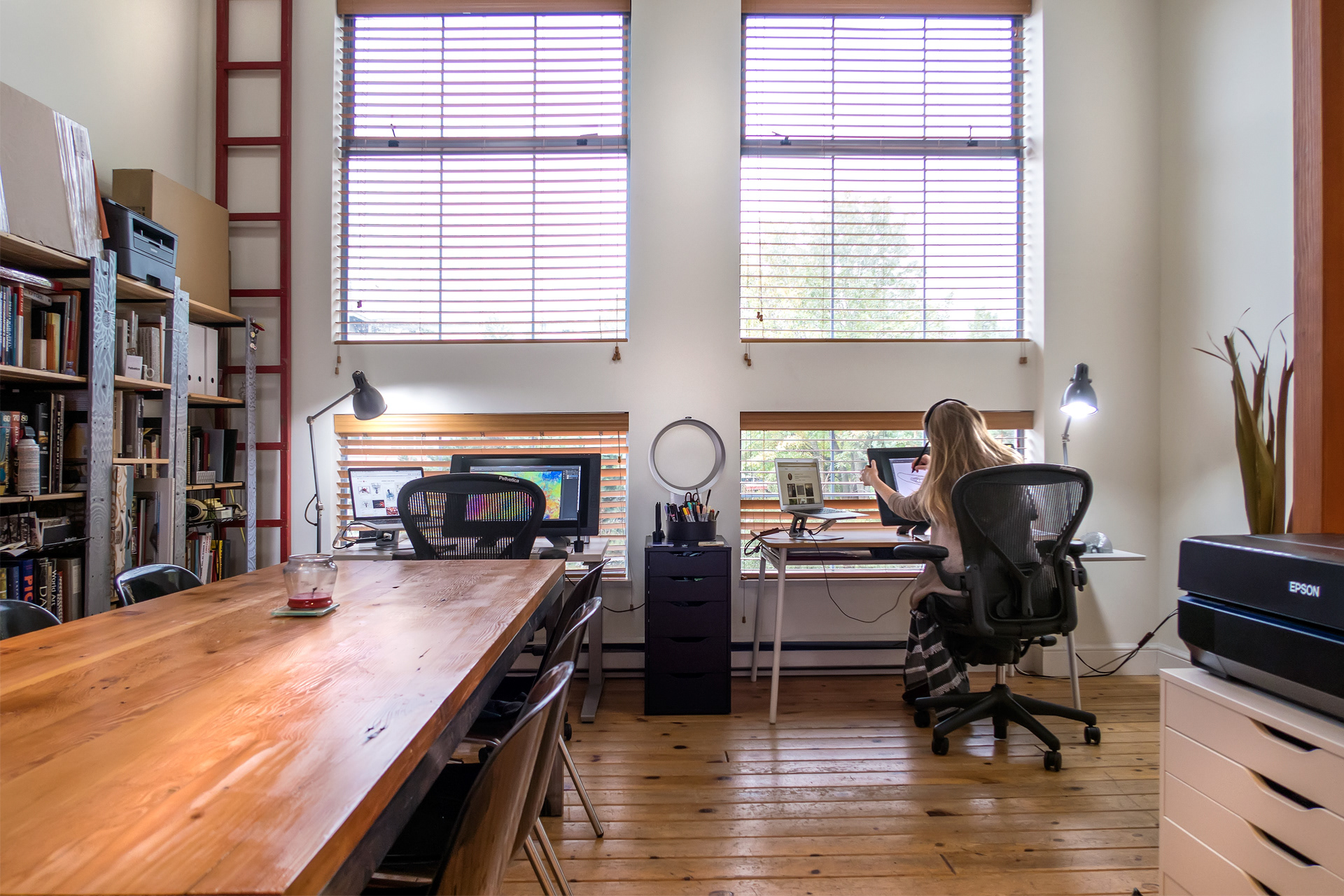 Panorama Cycle's Moodboard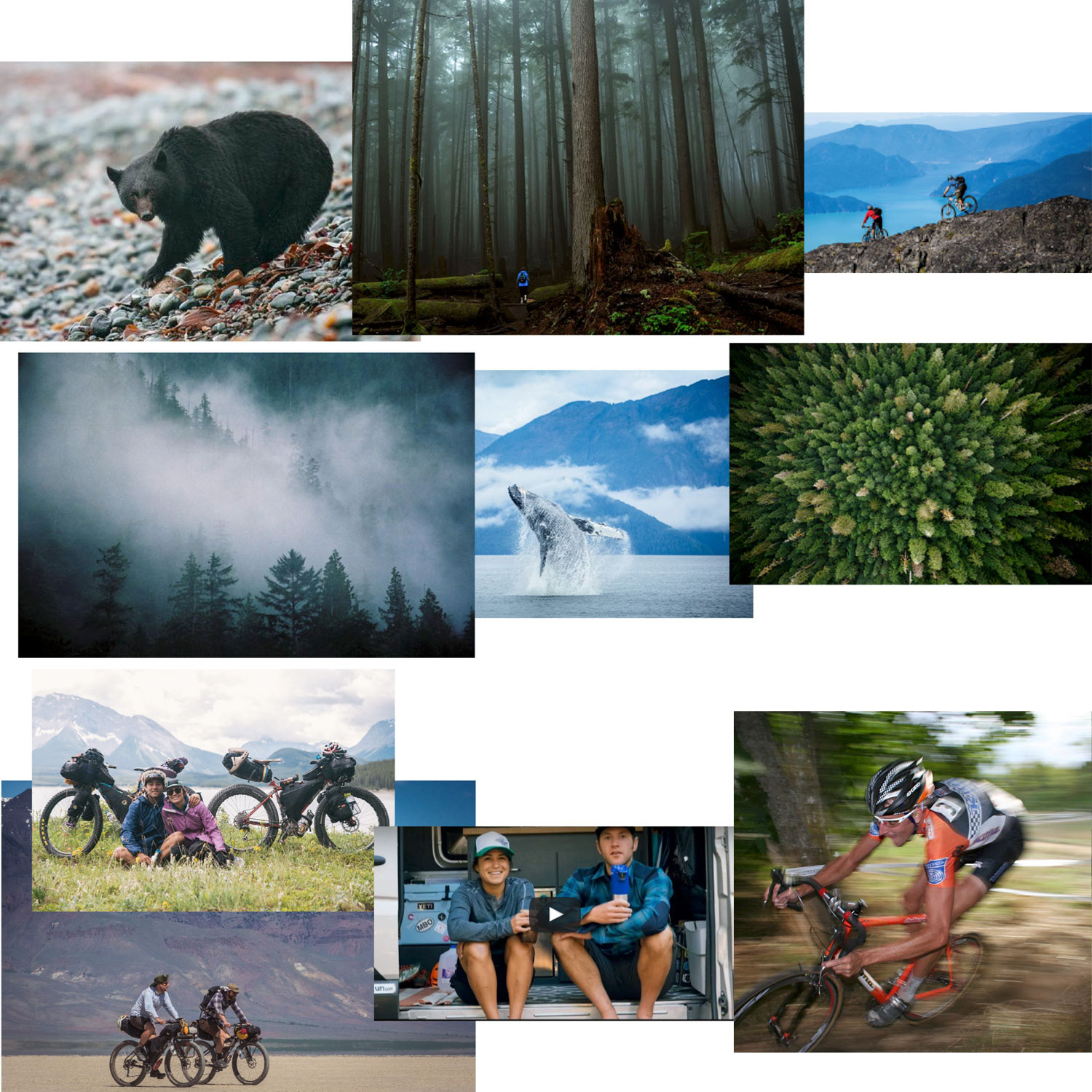 After brainstorming ideas with the Panorama team, we went to the drawing board to conceptualize a few ideas based on their moodboard, business goals, and feedback. We thought about a few different directions and ultimately presented 4 different design concepts. With each, we considered the feeling you get when you ride, such as free, energized, powerful, strong, and fast - and we needed concepts that reflected those emotions.
1: Pouncing Red Fox

— These little animals jump up the frame, then pounce back down the front fork. We thought it'd be fun if the fox was positioned in a way that it almost looks as if it is jumping into a front pack attached to the frame.
2: Grey Wolf

— The animal is loyal, strong, and powerful. He knows what he wants, and he just goes for it. We liked the idea of a side profile of the face on each side of the bike, then have the body fade into water/wave patterns as you move down the frame. This blue in this design incorporates the brand blue colour of the Panorama logo.
3: Raccoon with Wrapped Tail

— He's quick, sneaky, and crafty in his movements. The raccoon is a quirky little guy who moves around the forest with ease. In this design, the focus is on the front head tube of the bike, and his puffy striped tail wraps around the frame's base.
4: Charging Elk

— Based off the initial moodboard, these two elk move up the side of the frame, and the horns connect on the front head tube. The charging force of the two animals represent the challenge a rider conquers when taking on a difficult route.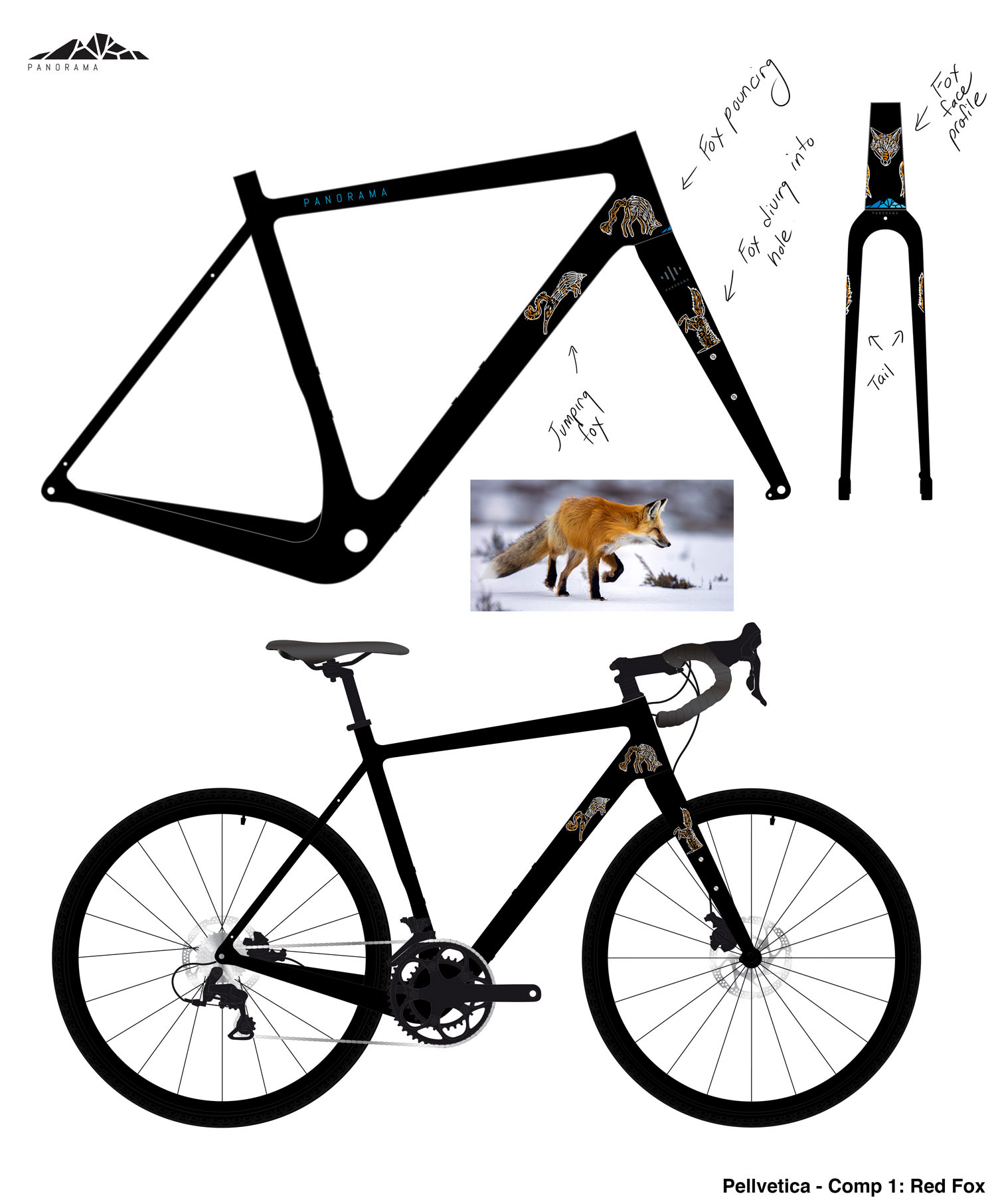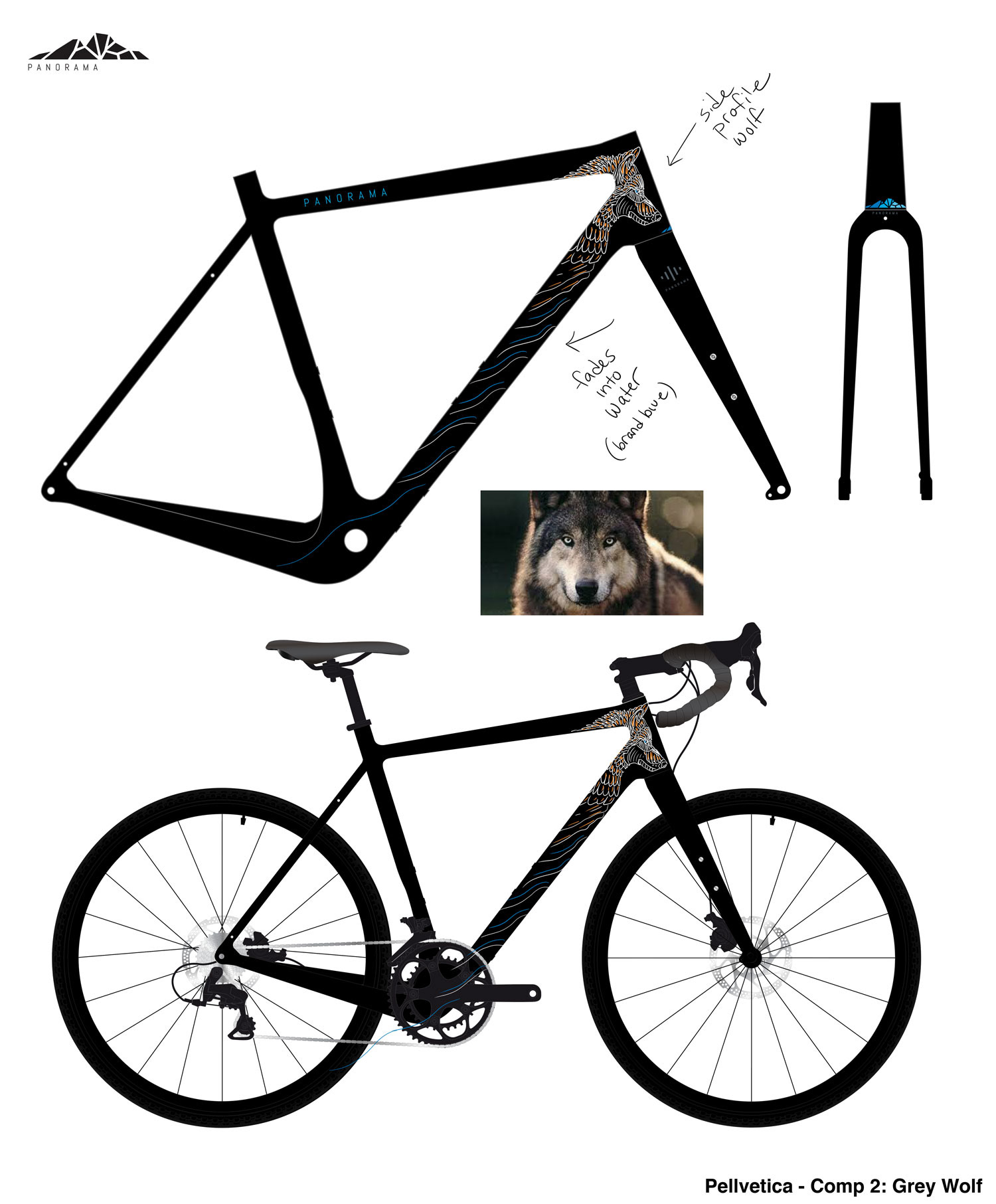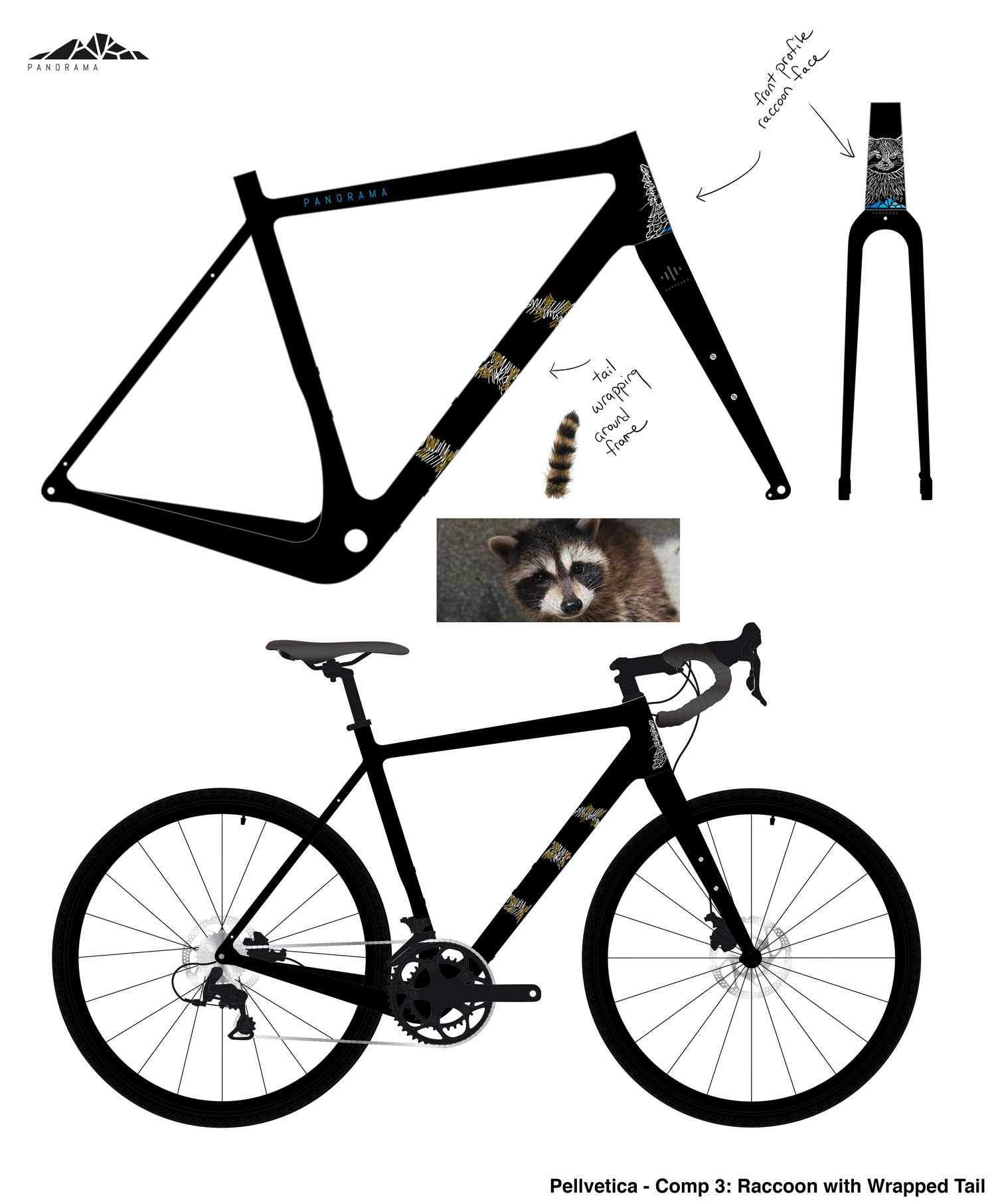 While we'll just go into detail on the winning design, each of the 4 concepts we explored were inspired by the awesome beauty of wildlife, while remaining simple and clean as an attempt to capture the essence of that beauty. The winning direction was the

Grey Wolf

.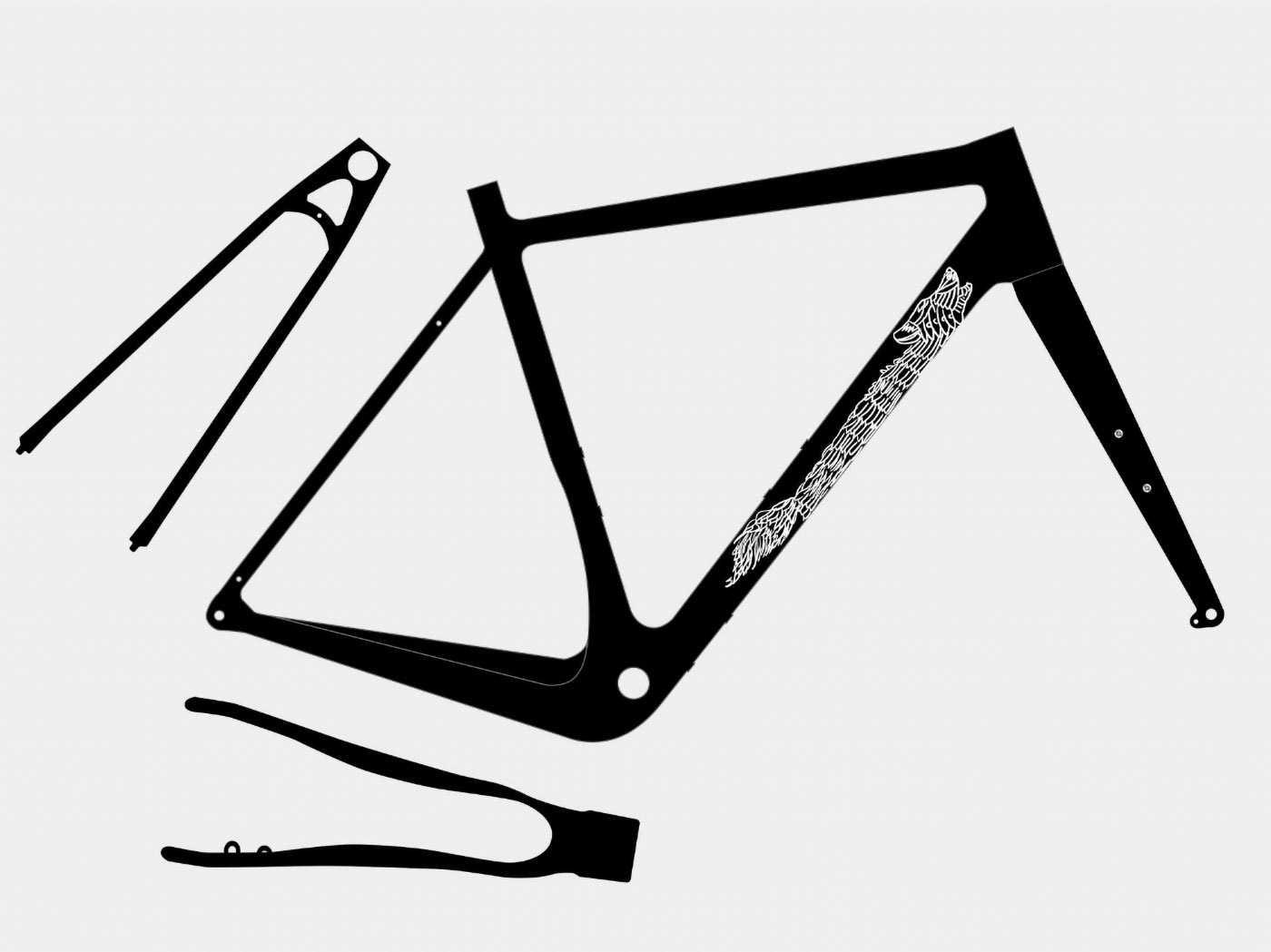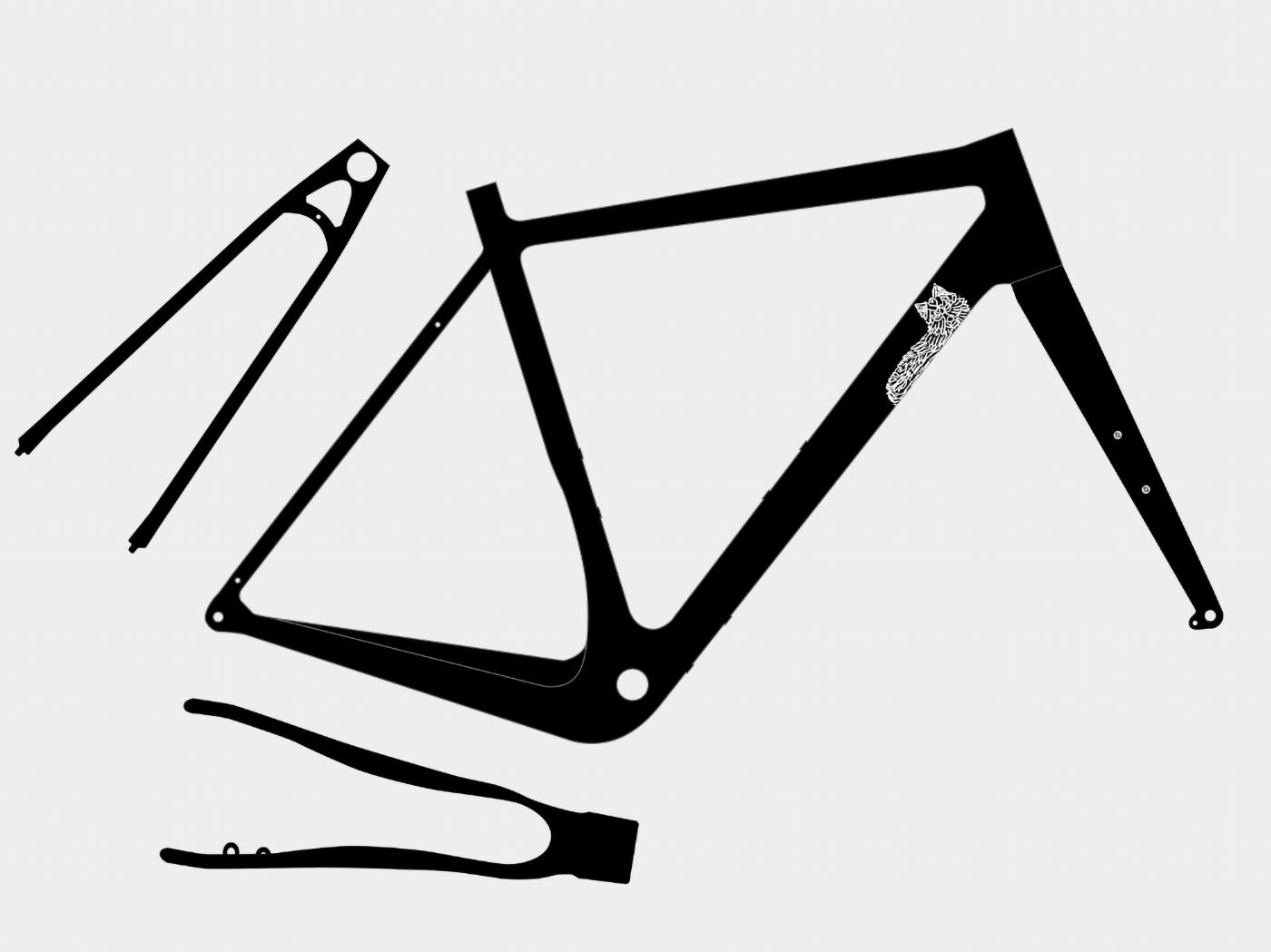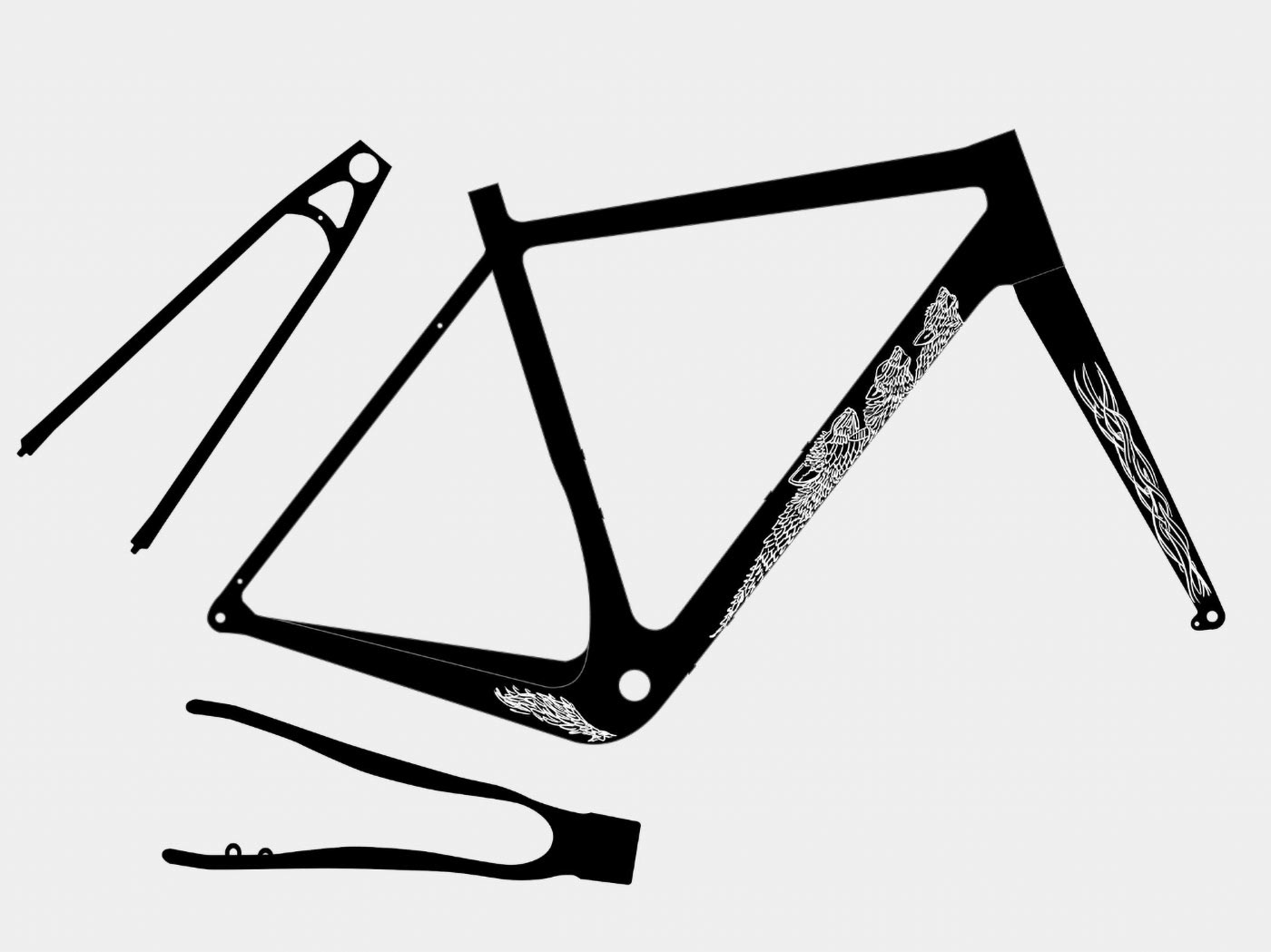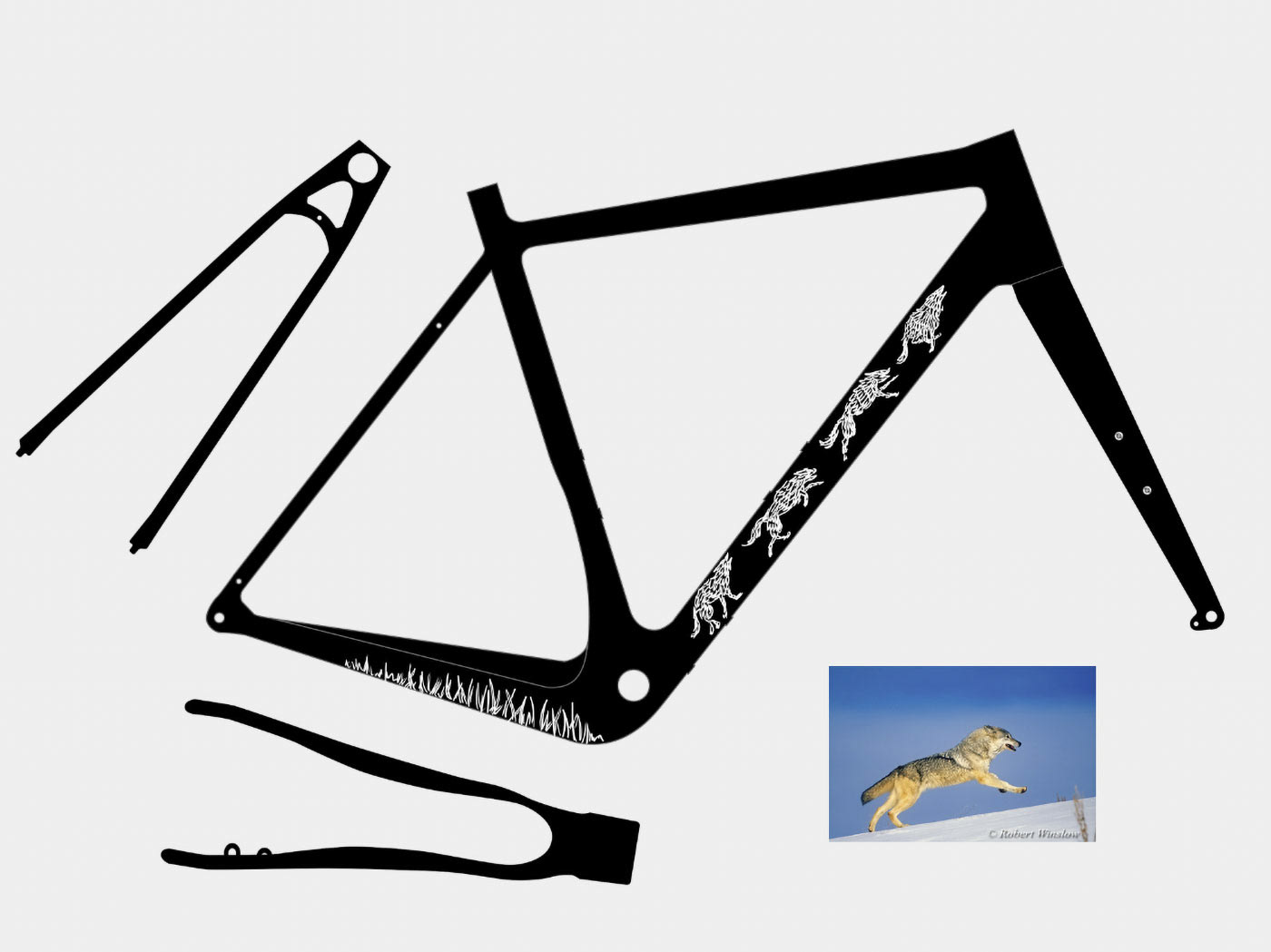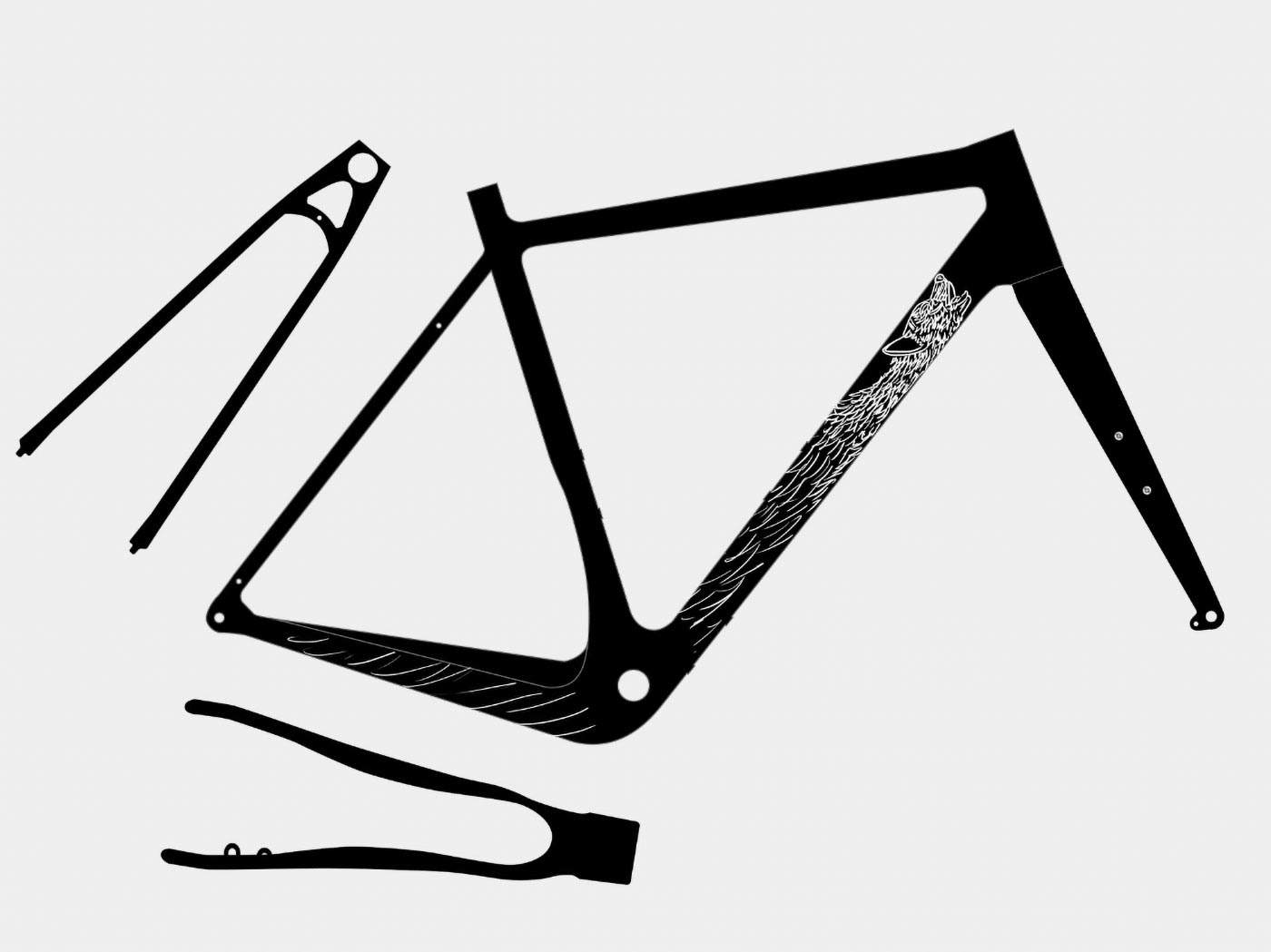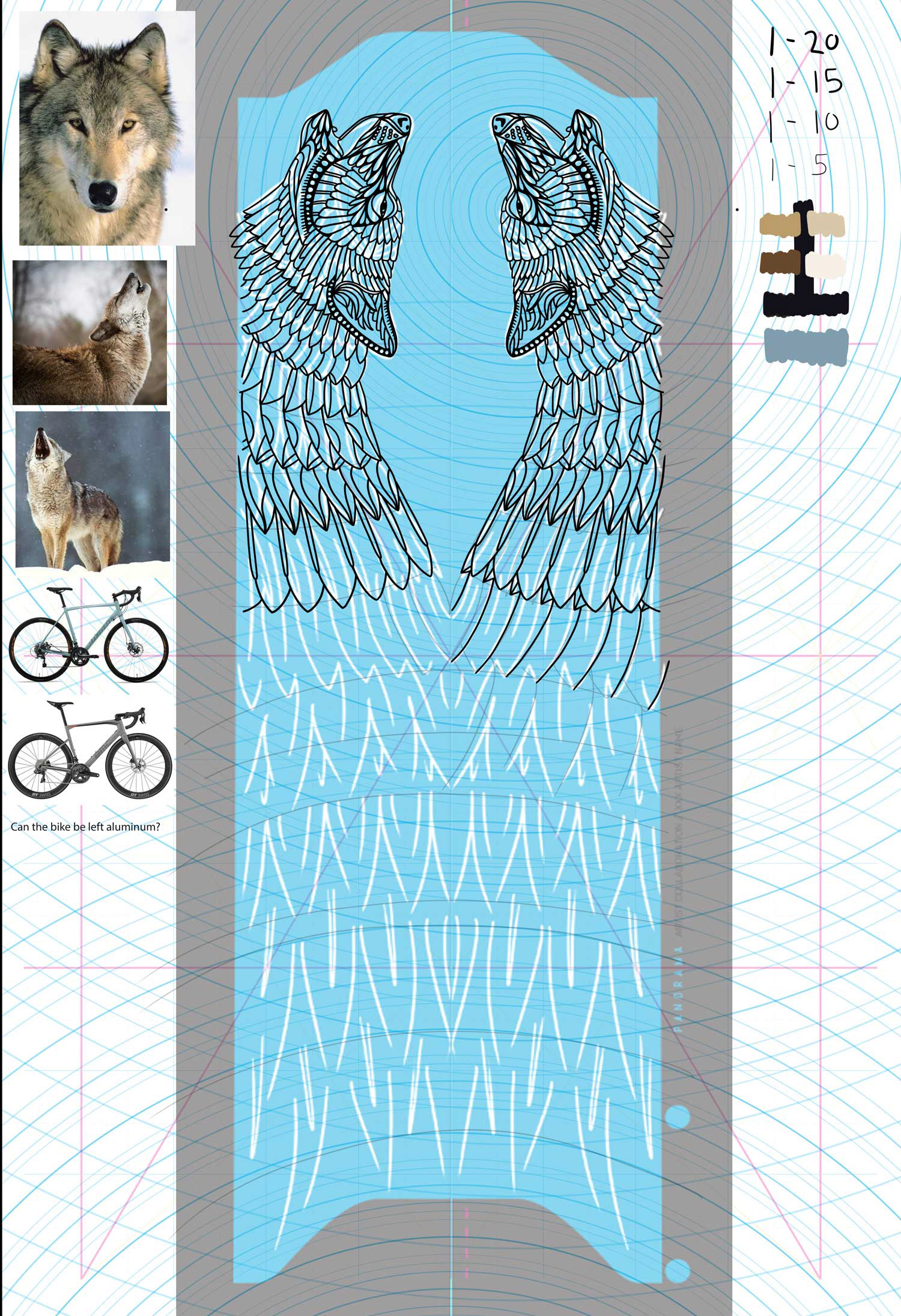 Gray Wolves play a key role in keeping our ecosystems healthy. Traveling in groups of 7 or 8, they develop strong social bonds within their packs - analogous with people cycling together. With complex communication systems ranging from barks and whines to growls and howls, these animals are most active at dawn and dusk. They howl most when it's lightest at night, which occurs when the moon is fullest. 
In this art, we've selected white linework on a black frame to mimic the reflection of a glowing moon behind howling wolves. Highlights of light cremes, warm tans, and rich dark browns compliment the fur textures of this majestic animal.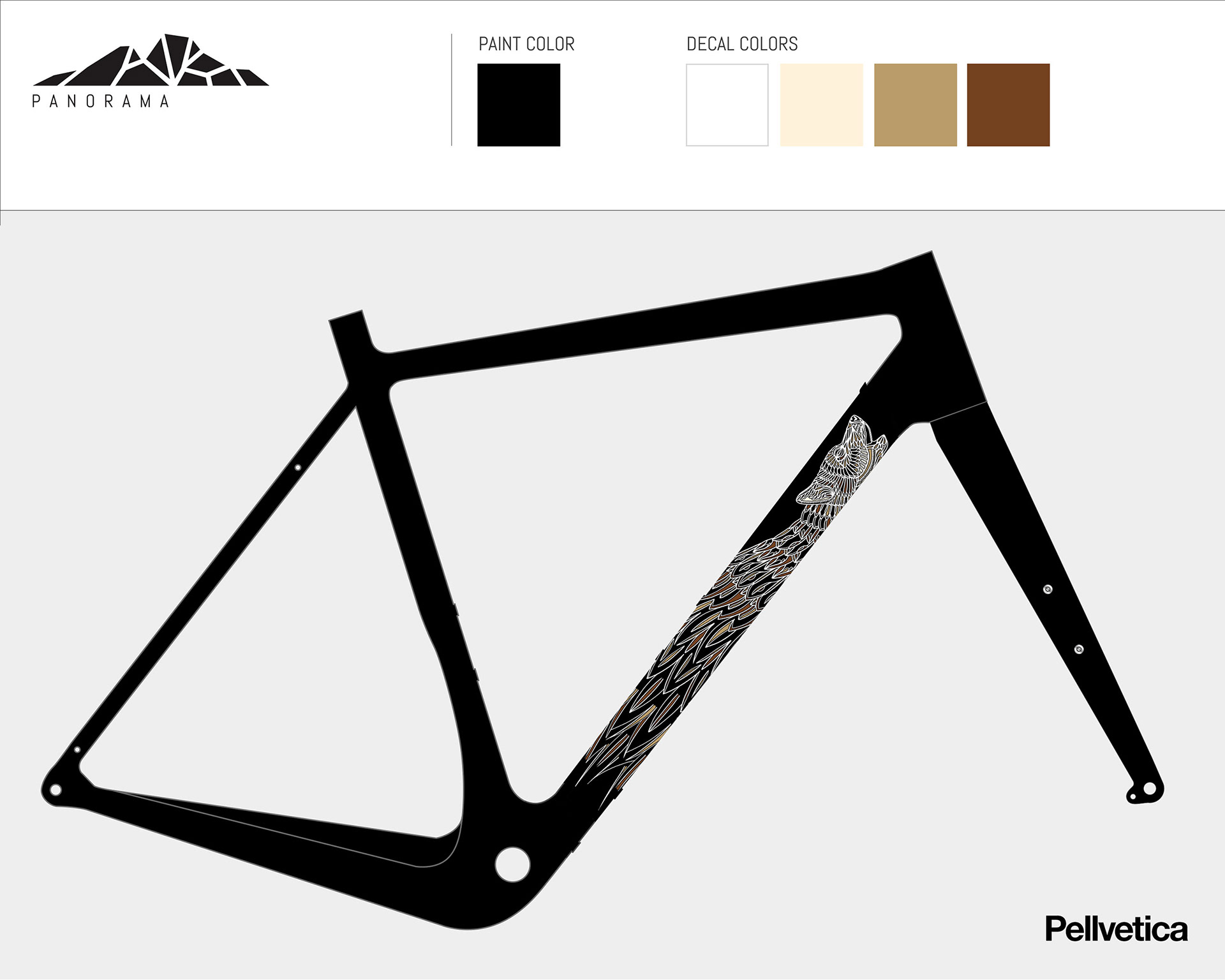 We love to say that the Katahdin is a cottage bike. You'll guess that this gravel bike is really in its element in the countryside, perfect for all types of roads and paths that can be found out there.
Exclusive to Panorama Cycles, and an industry first, a unique composite lamination is designed for the untapped and unpredictable wilderness adventures. This construction incorporates advanced materials as the Xantu.Layr™ & Zylon® which bring the Katahdin performance and durability to new heights.
A 2×11 SRAM Rival group, WTB i23 Wheels, Ritchey Venture Max handlebars and a ton of frame and fork mounts for your short or long outings, makes the Katahdin so much versatile.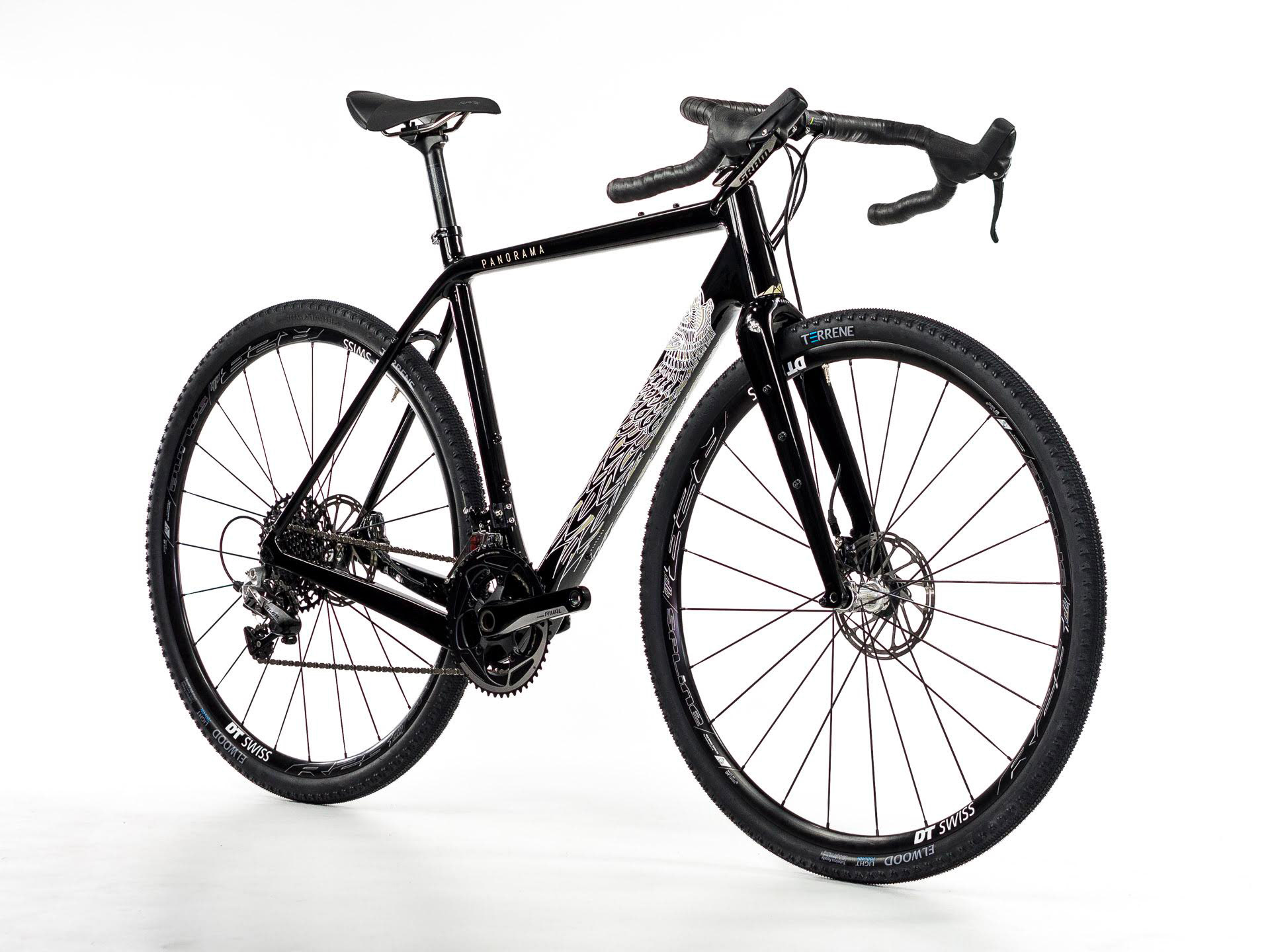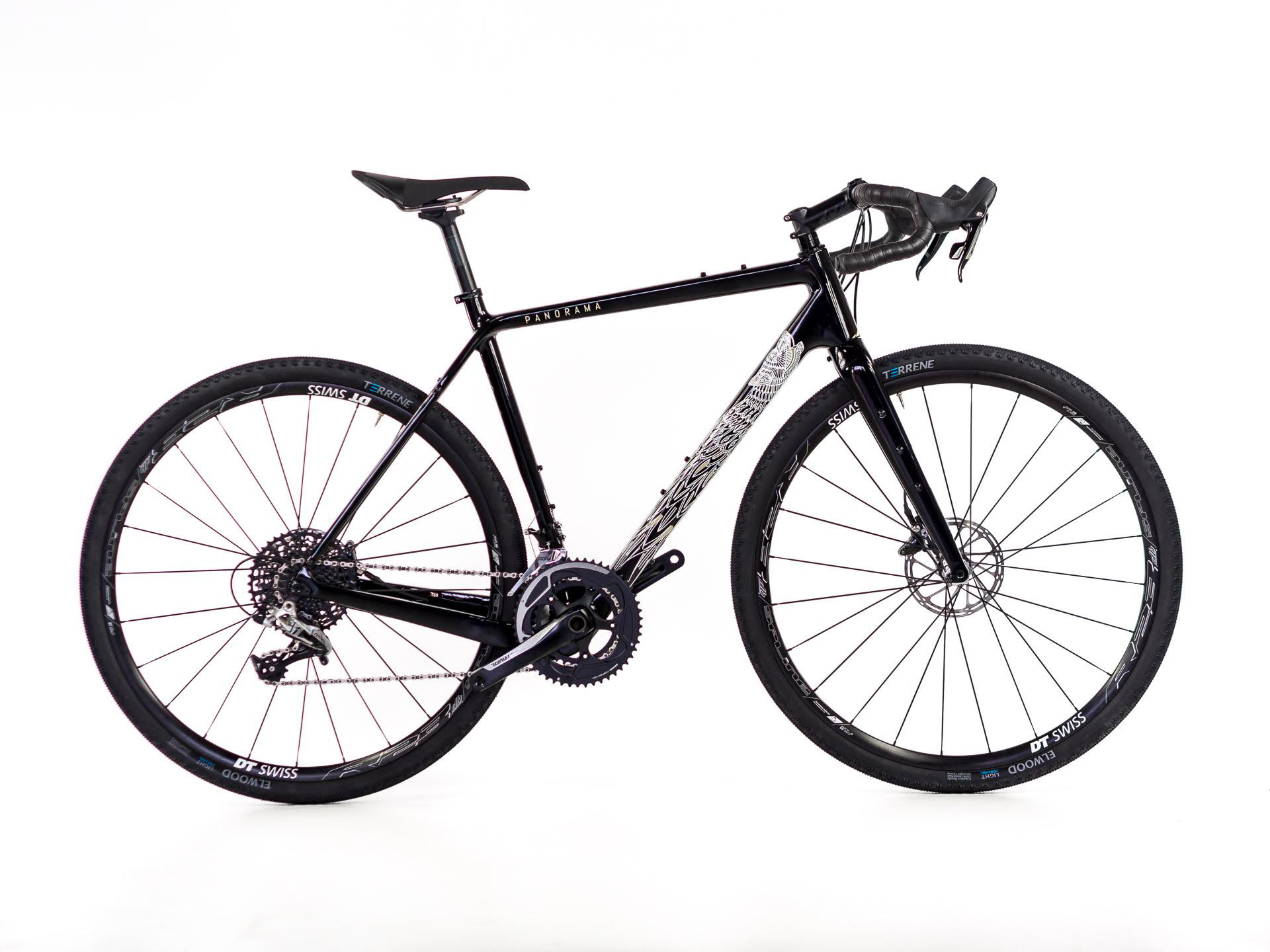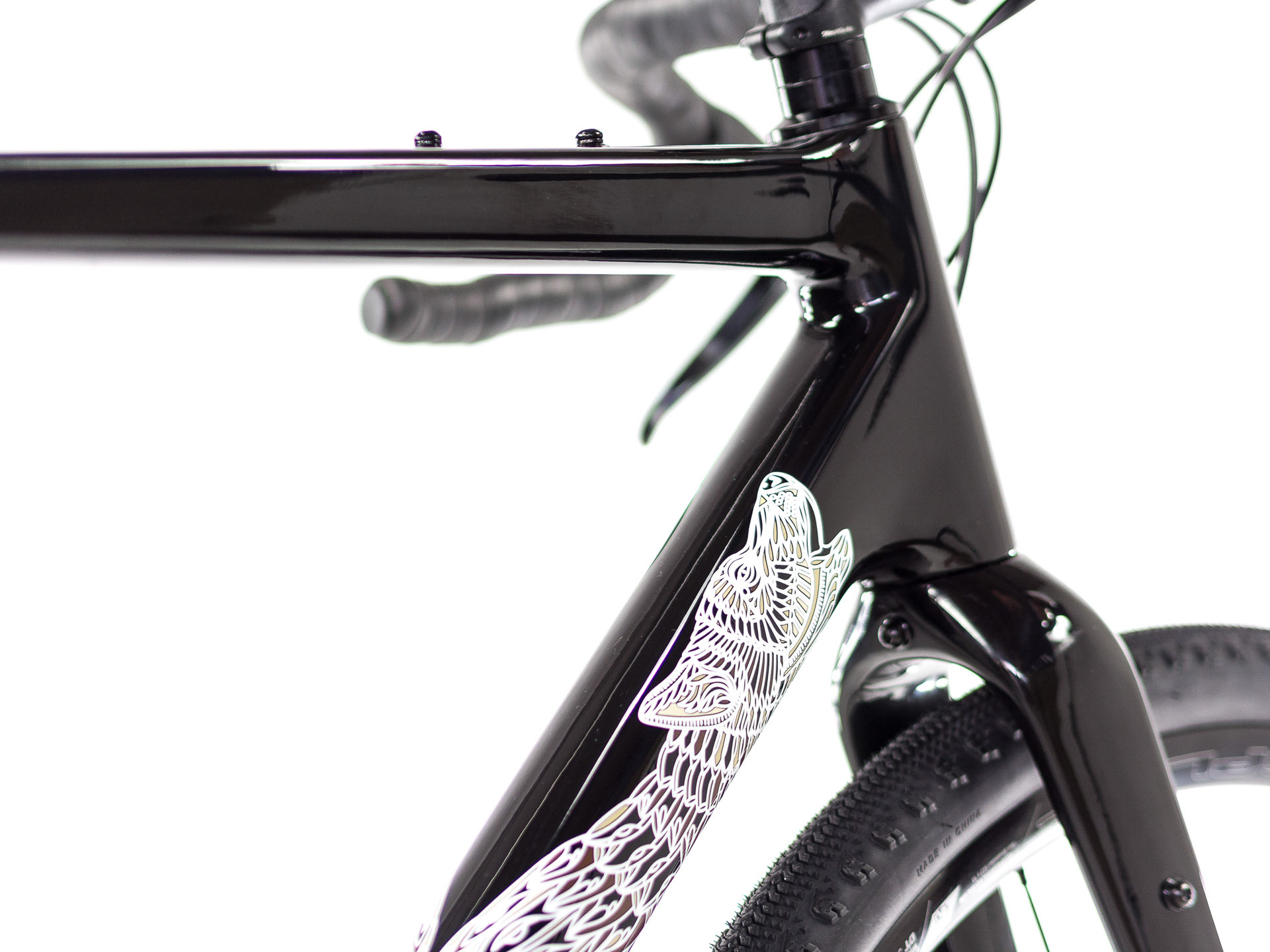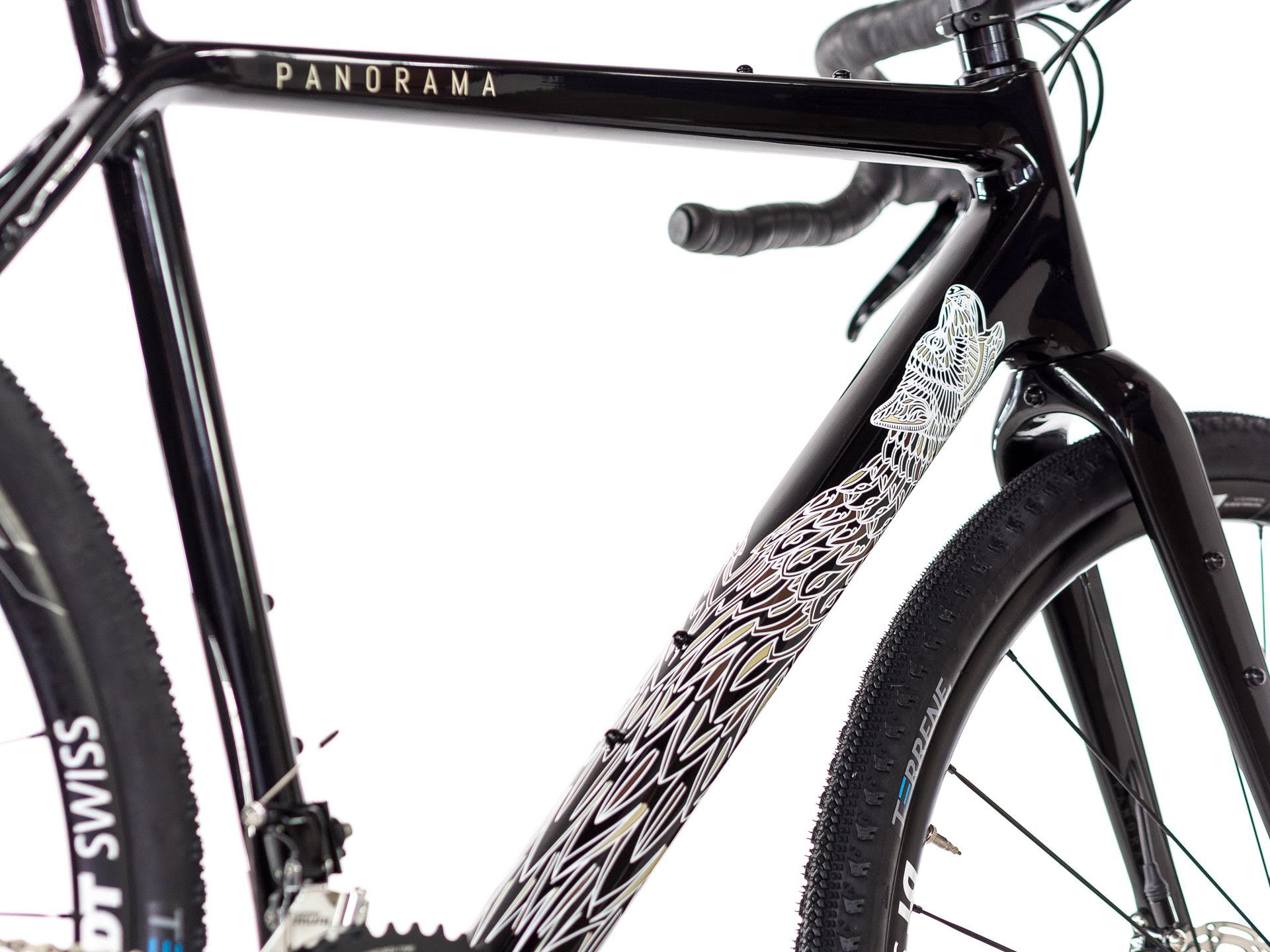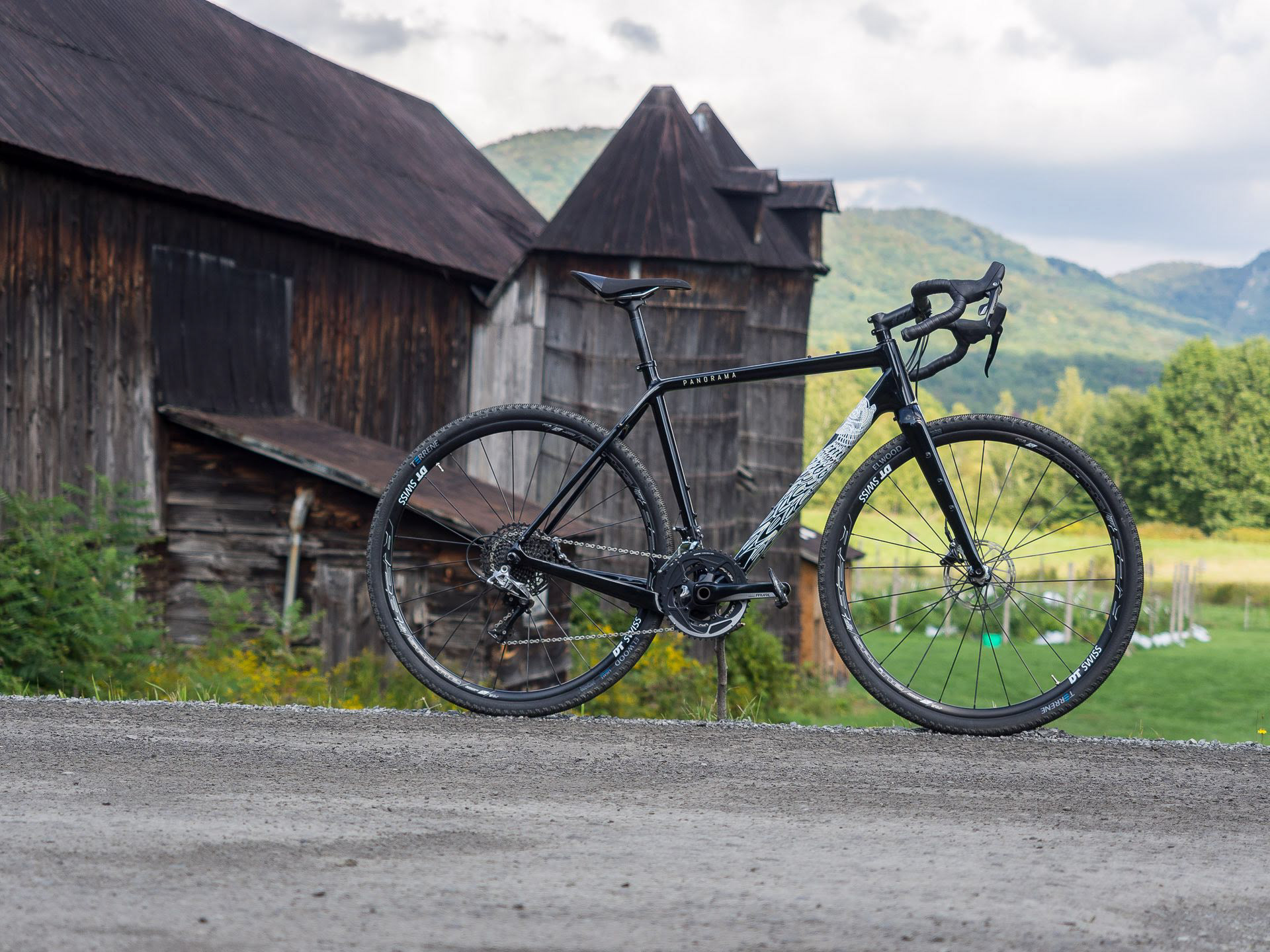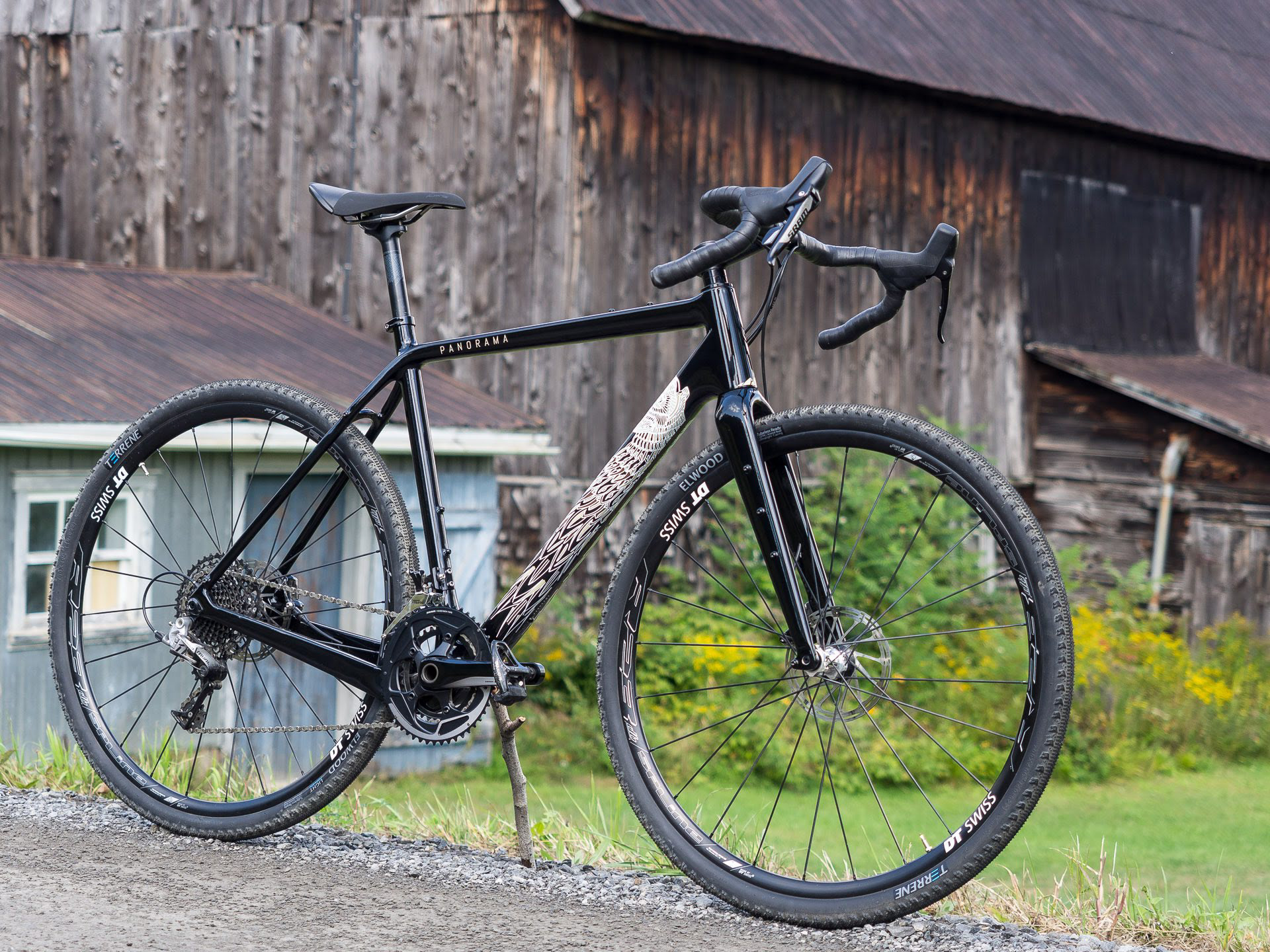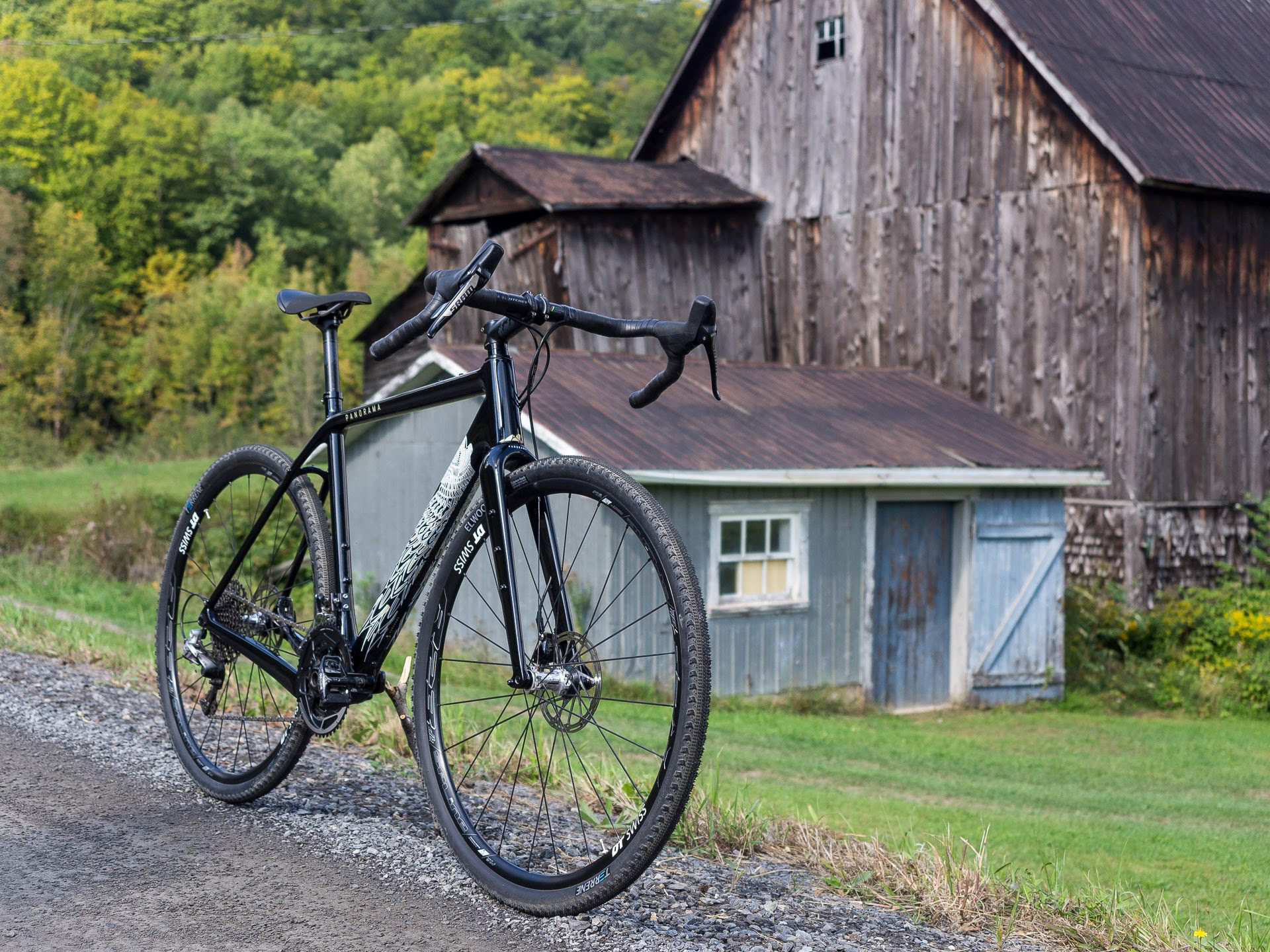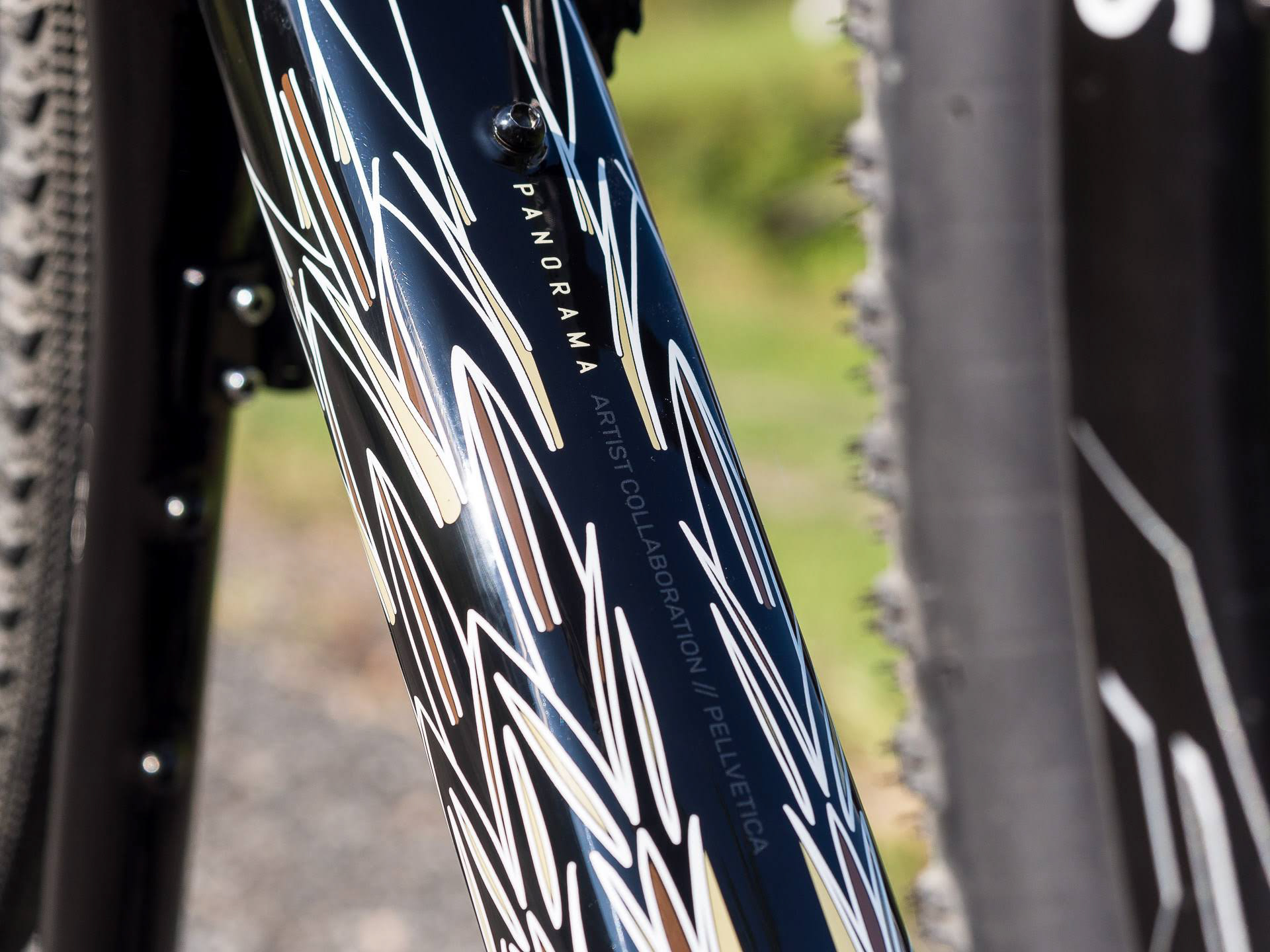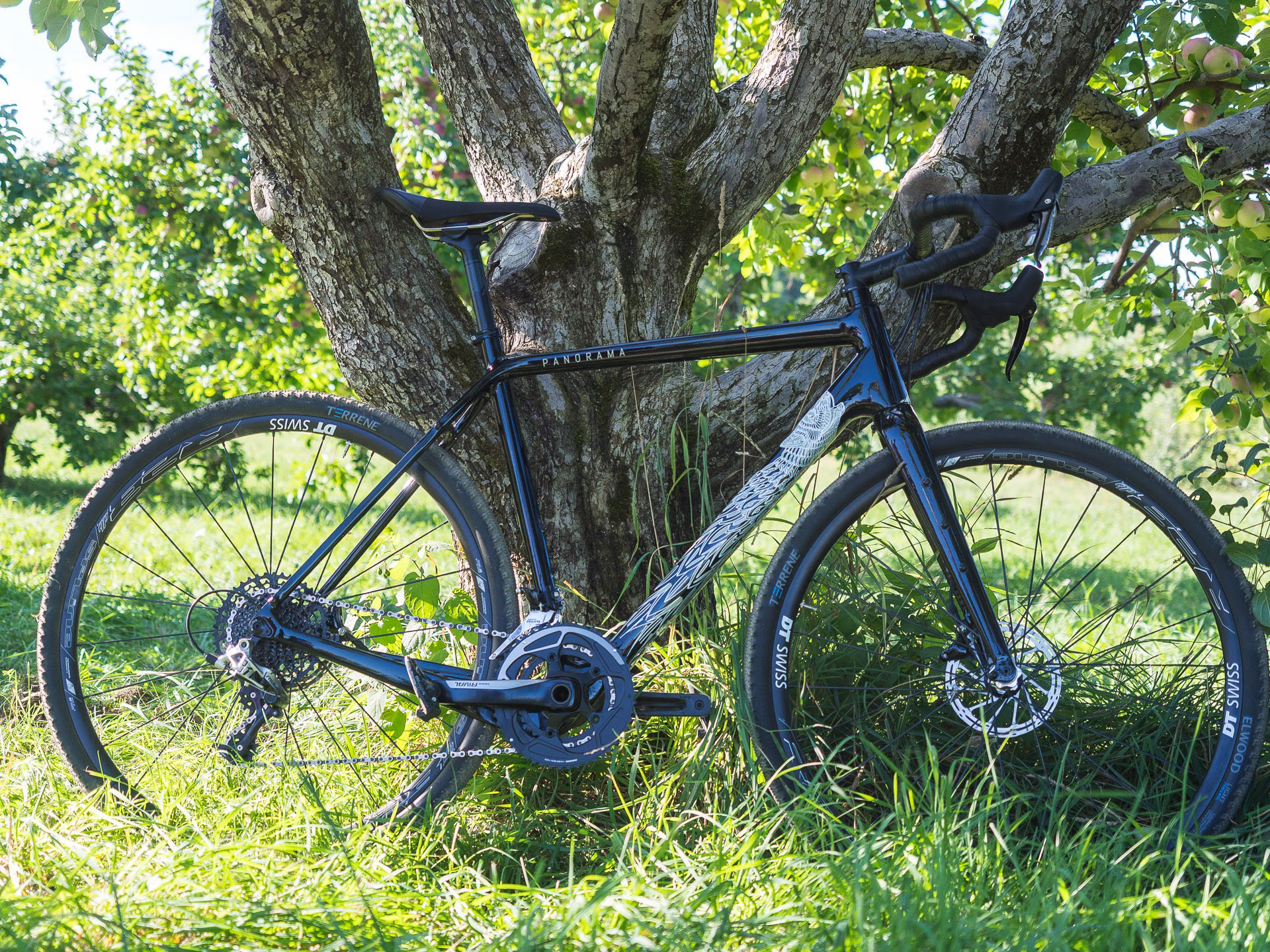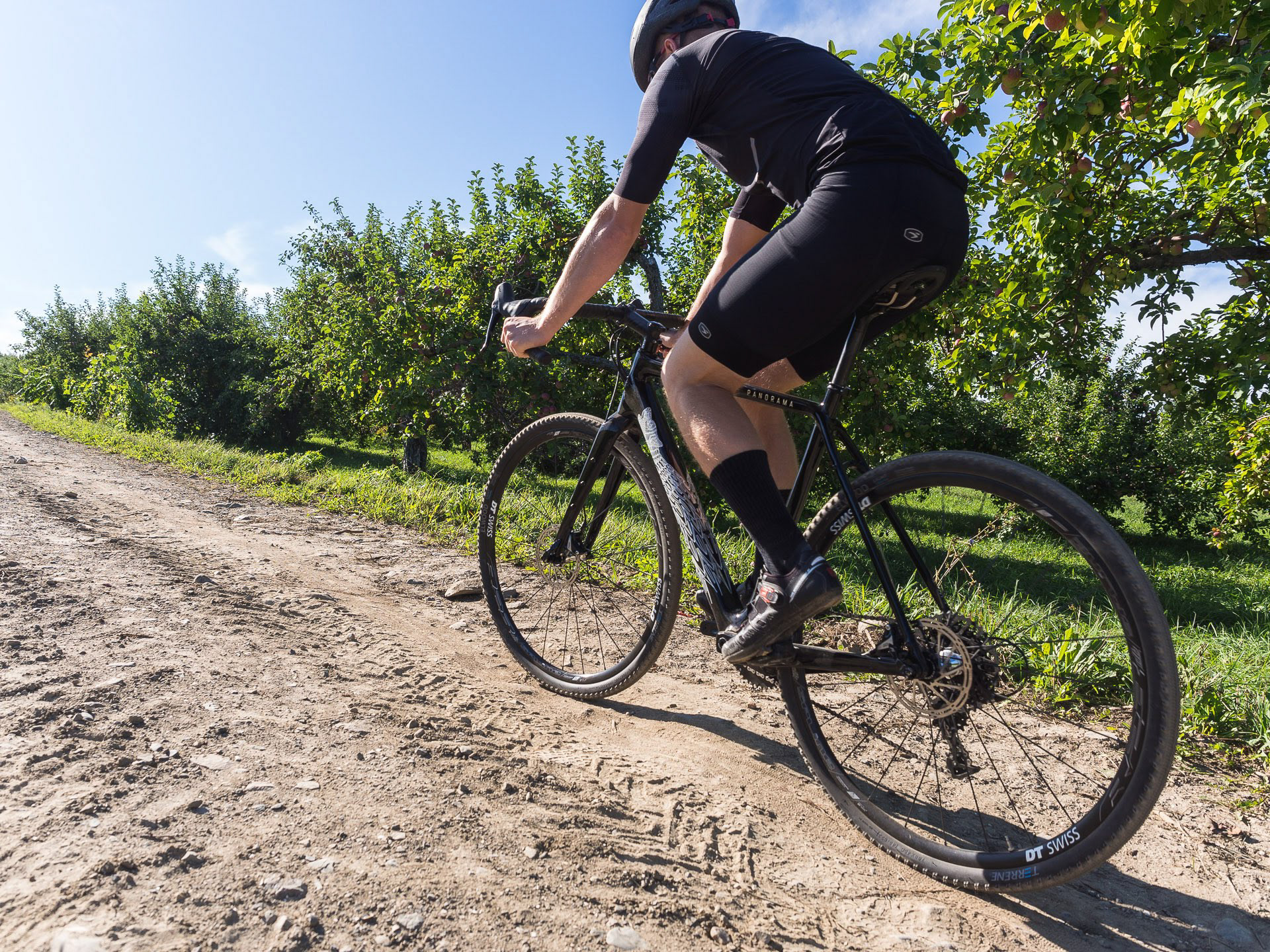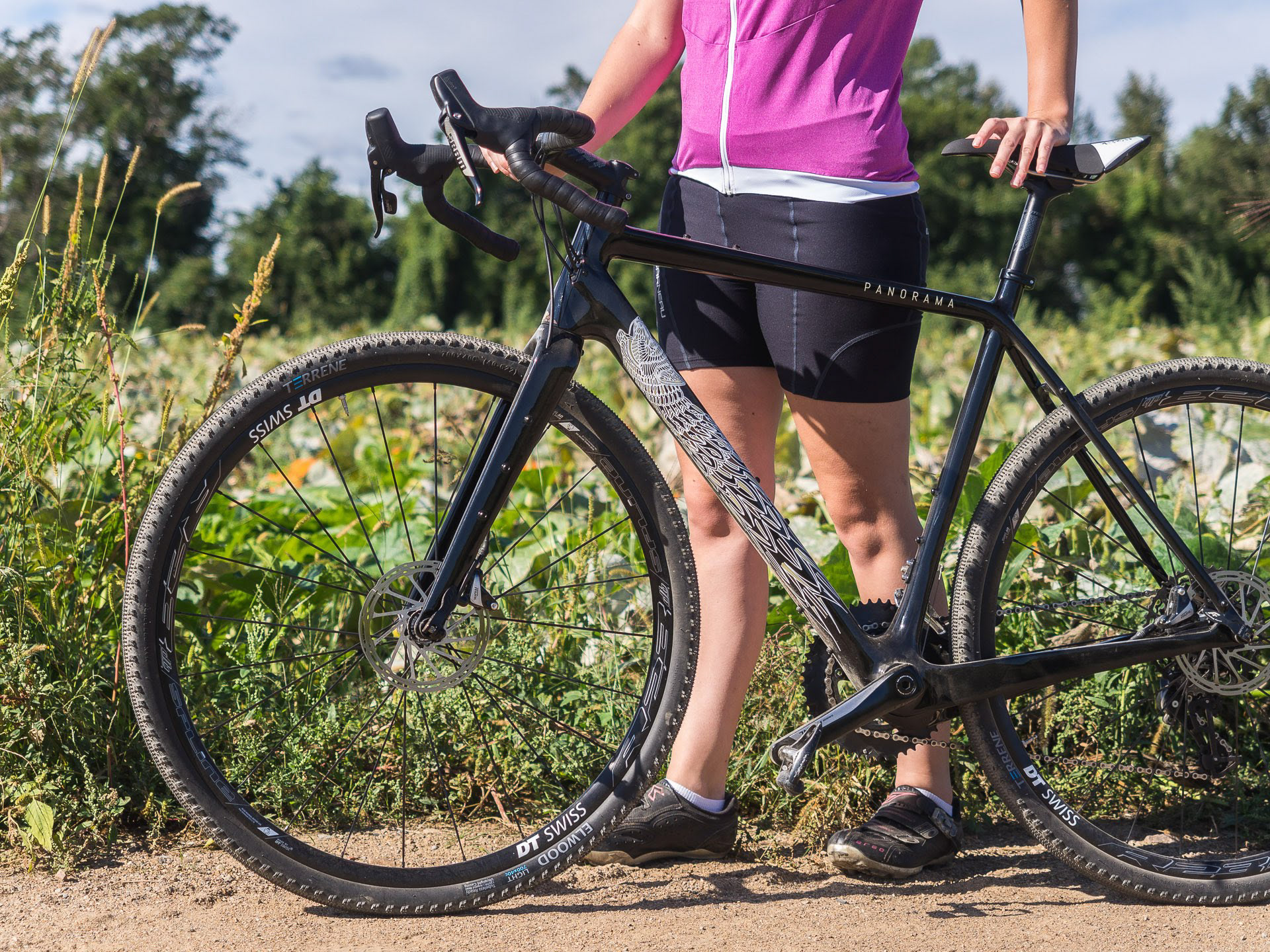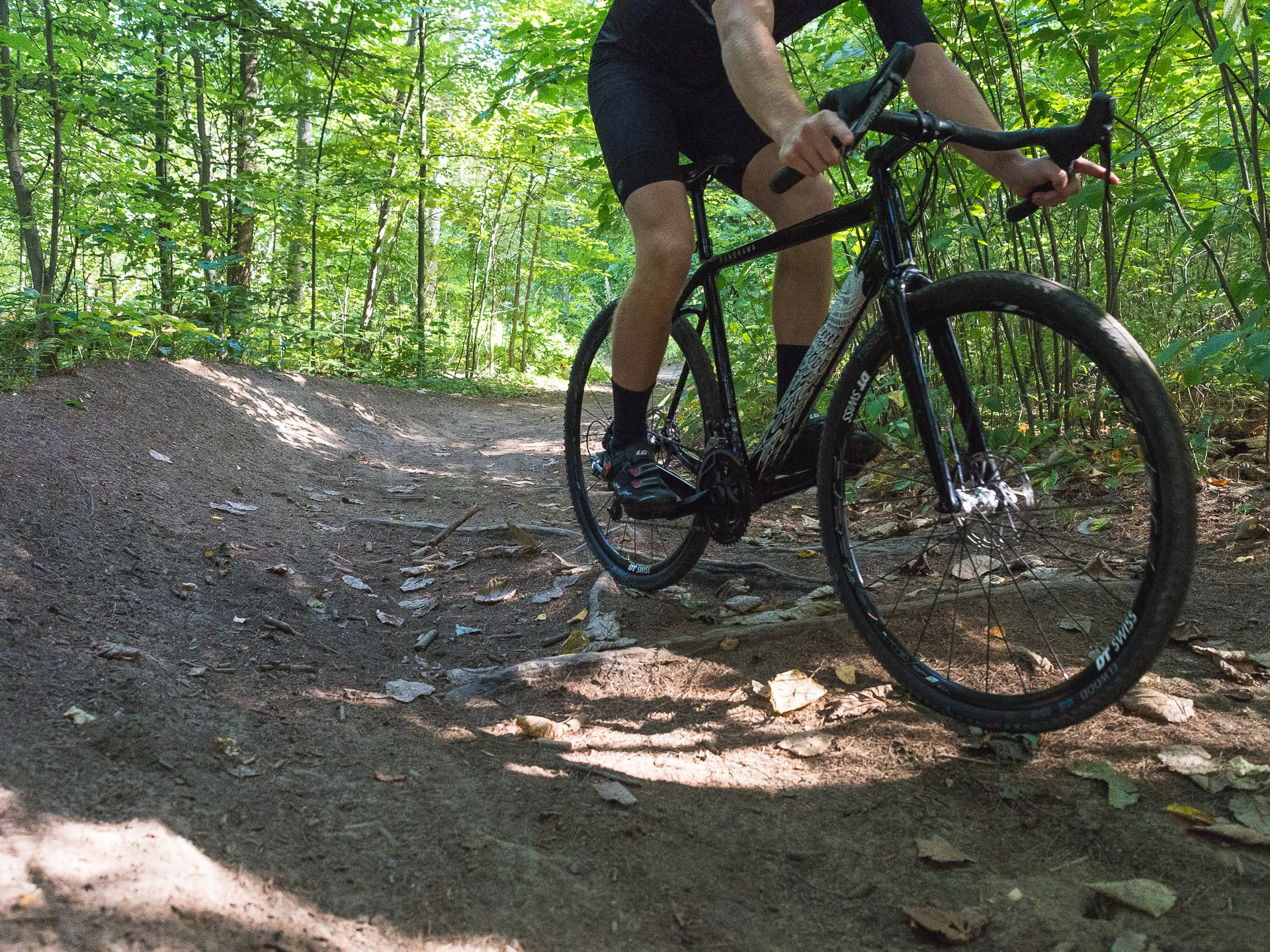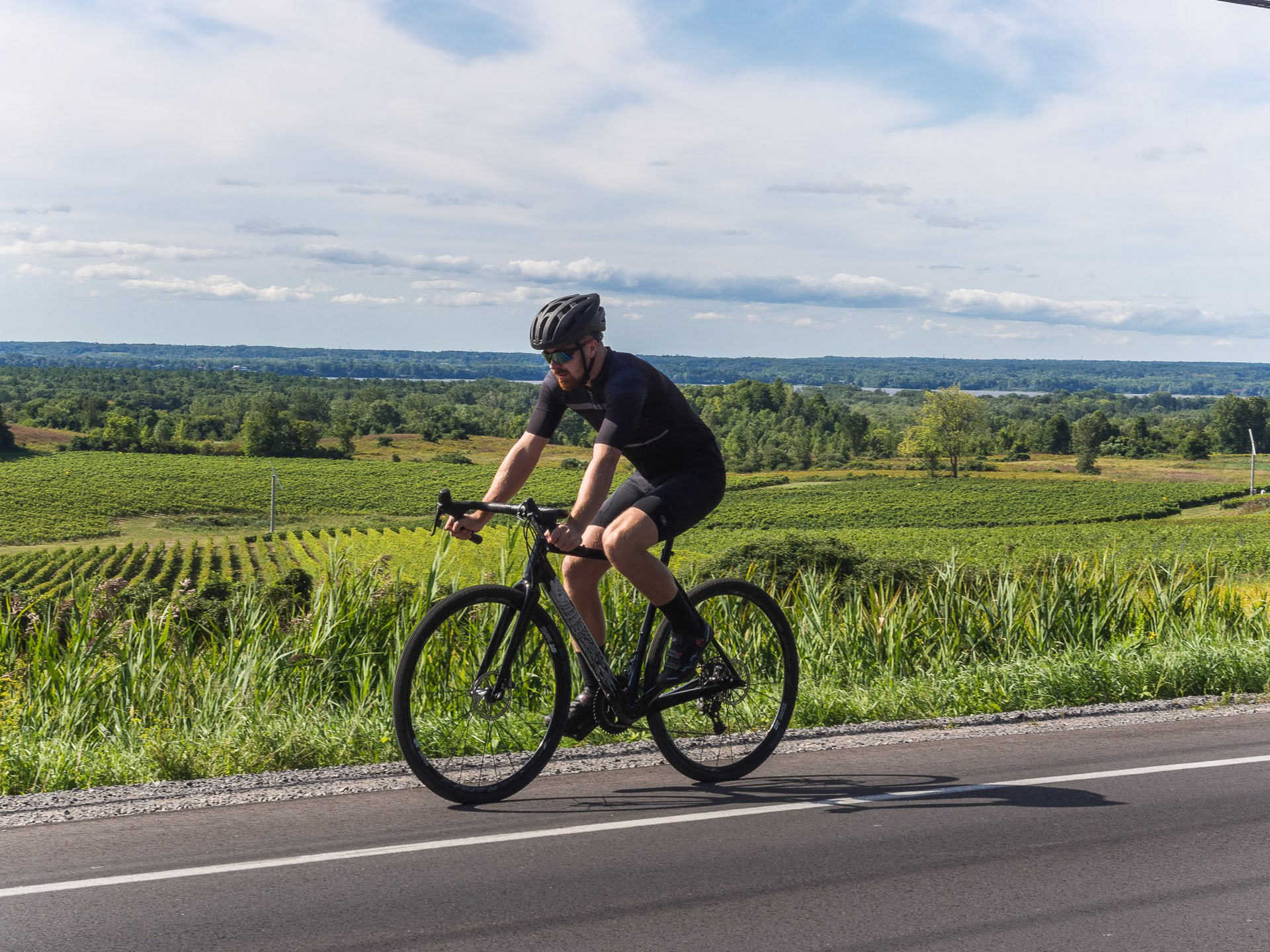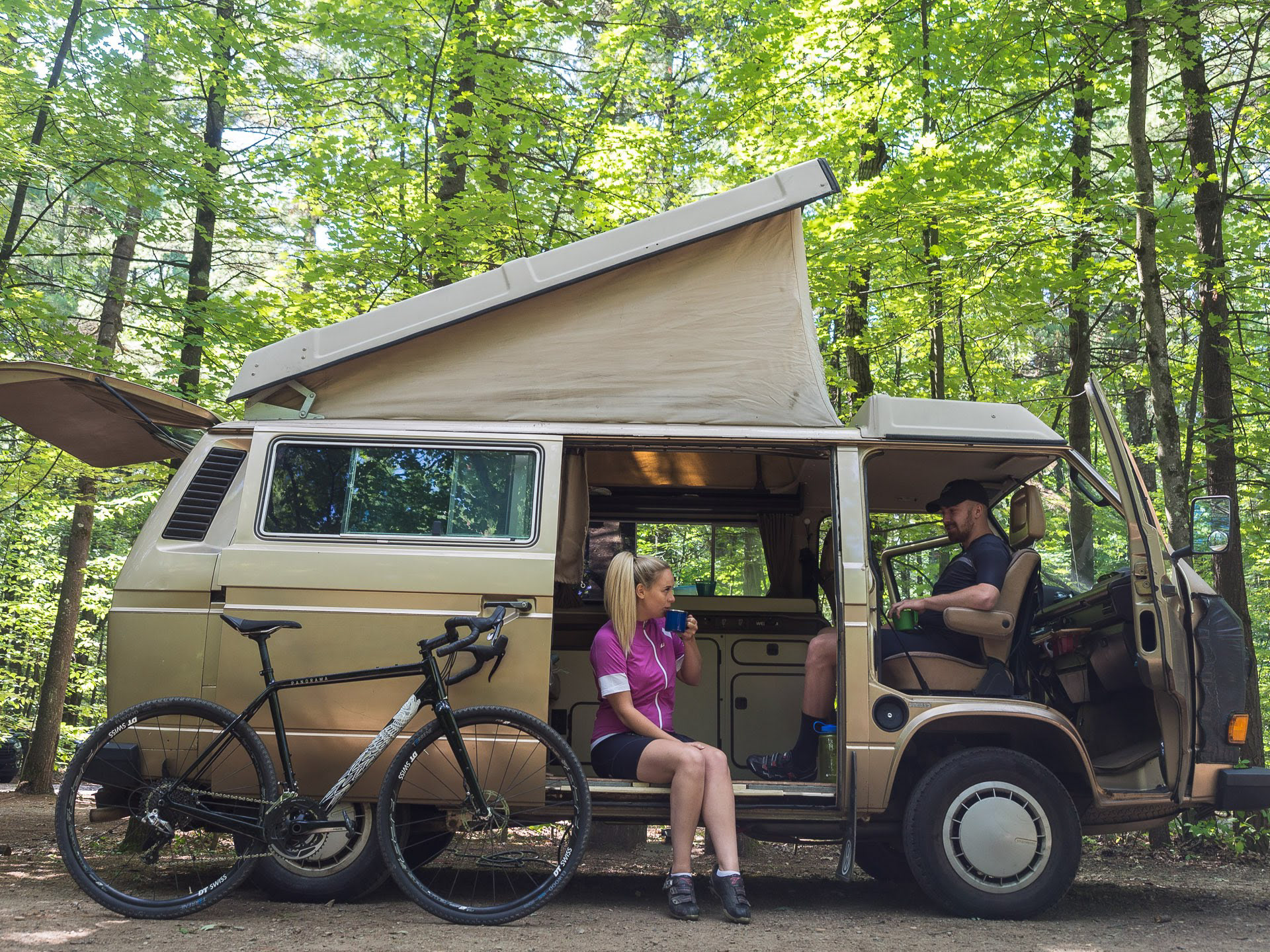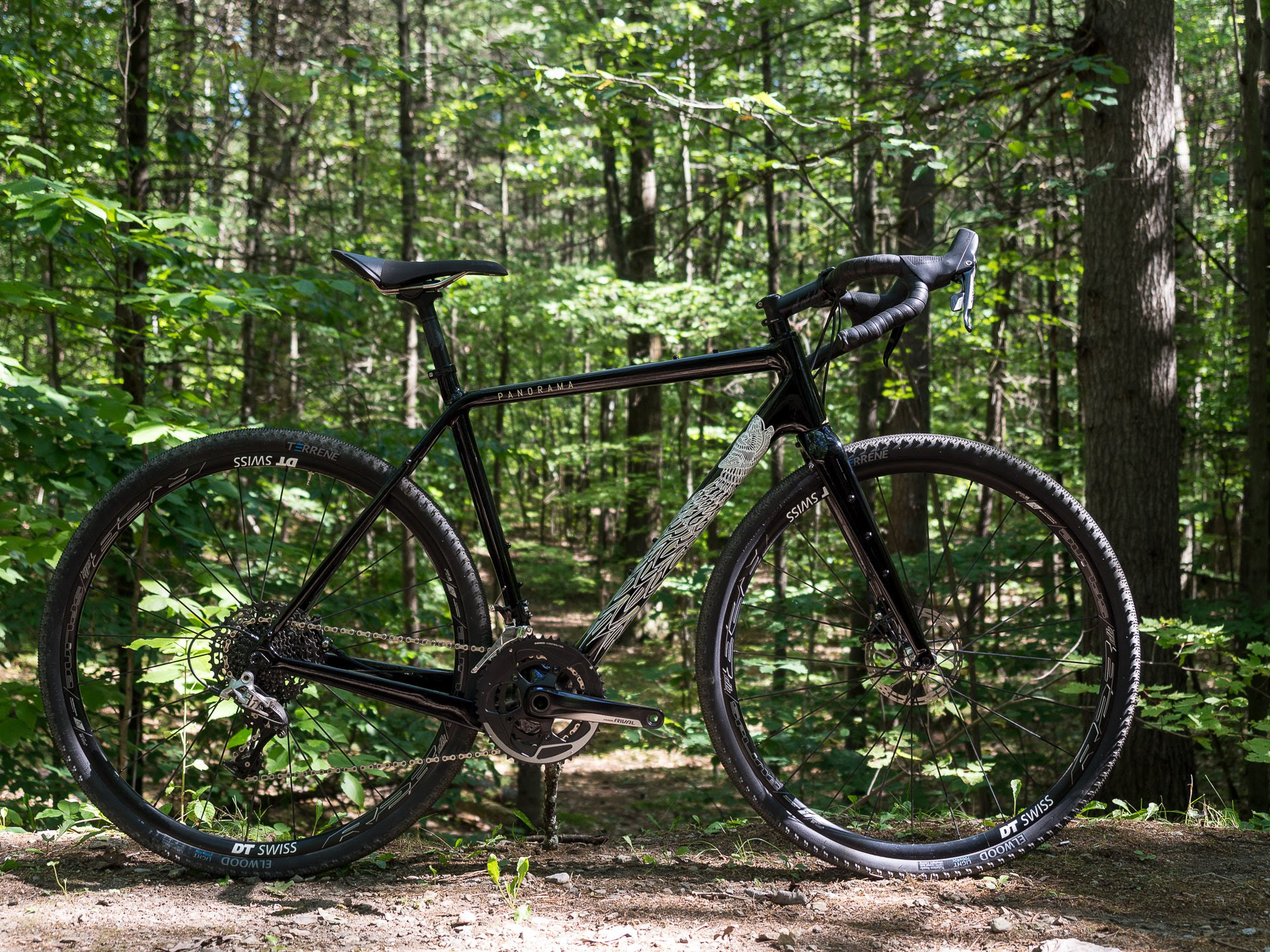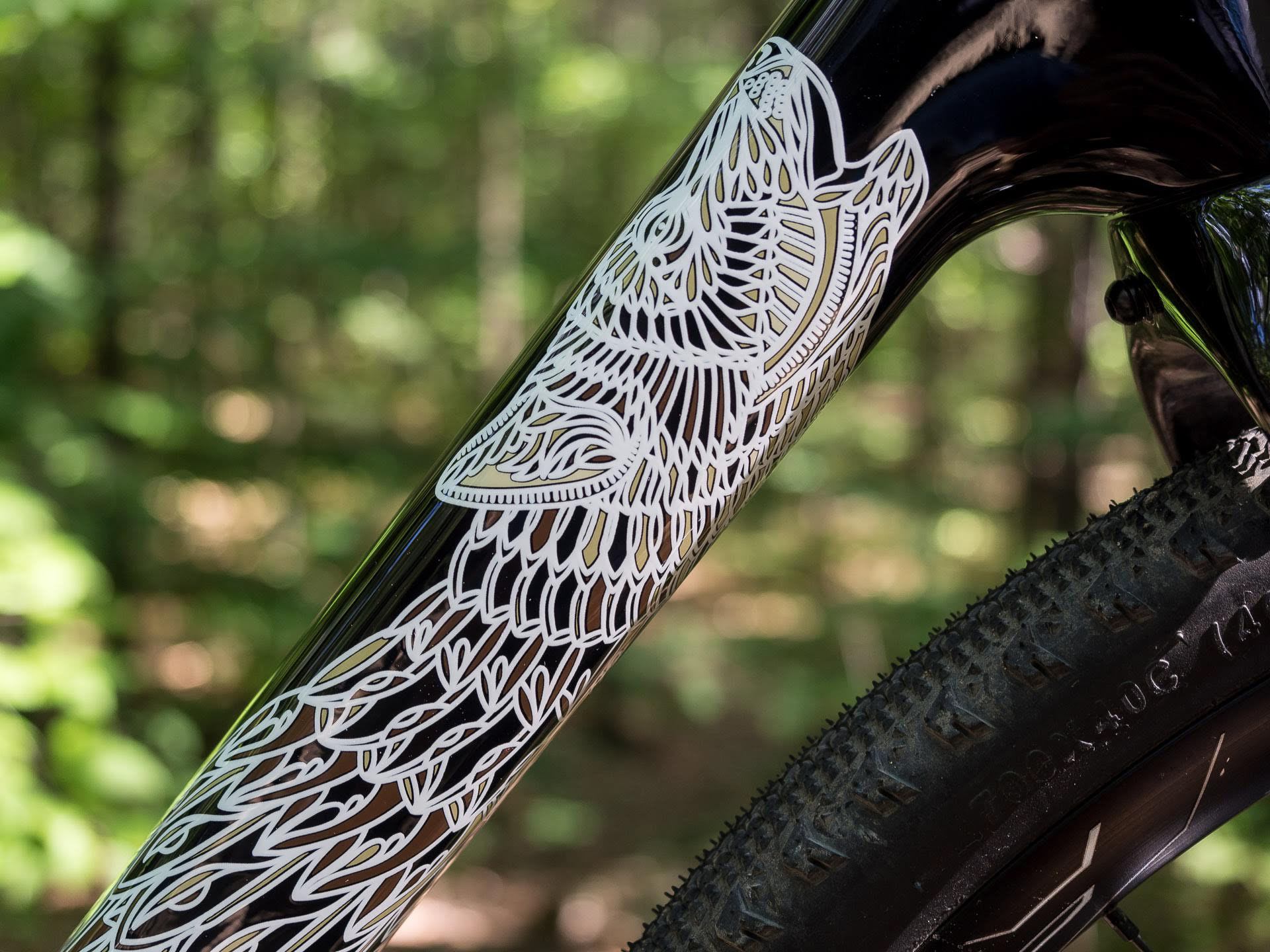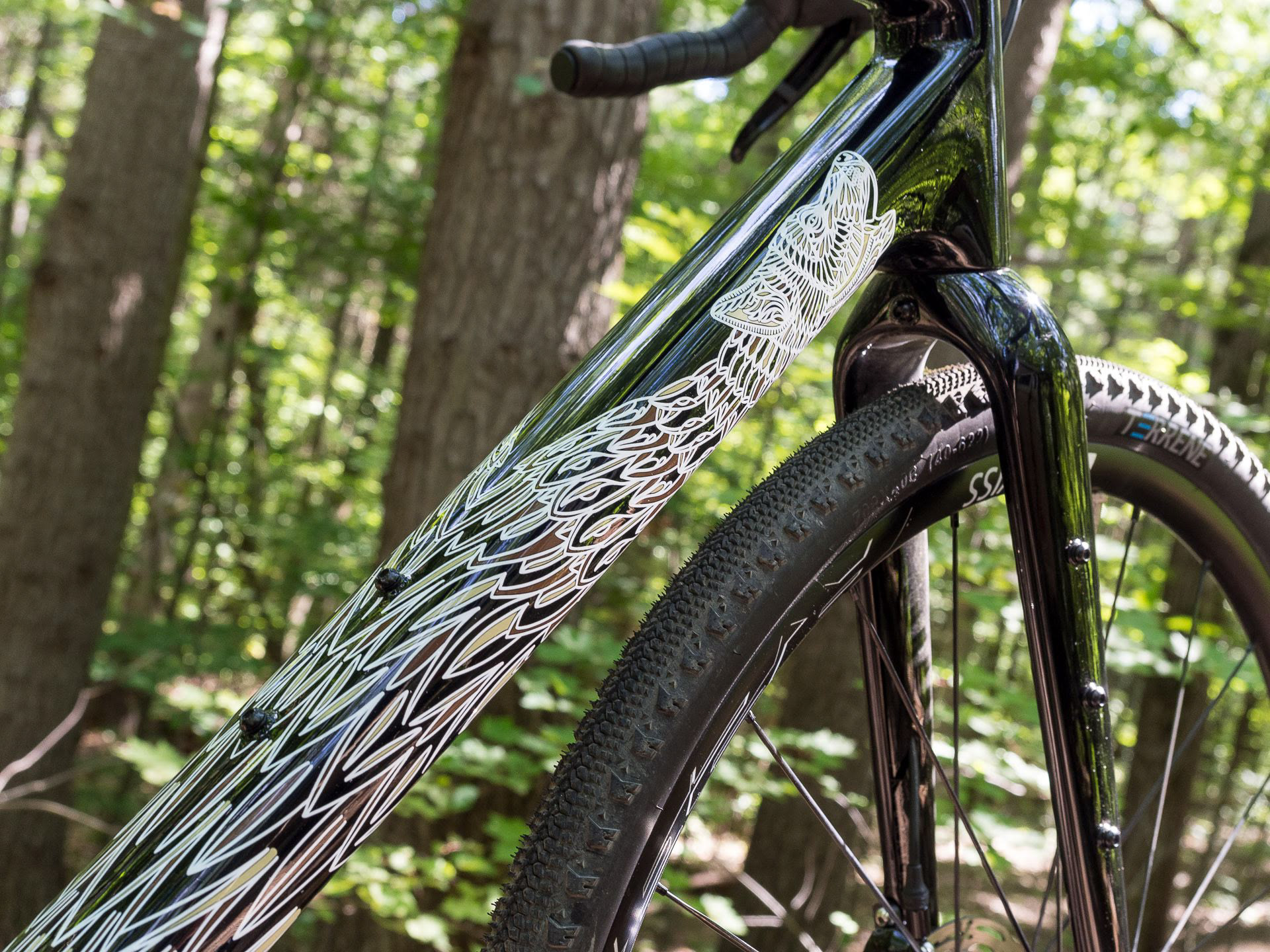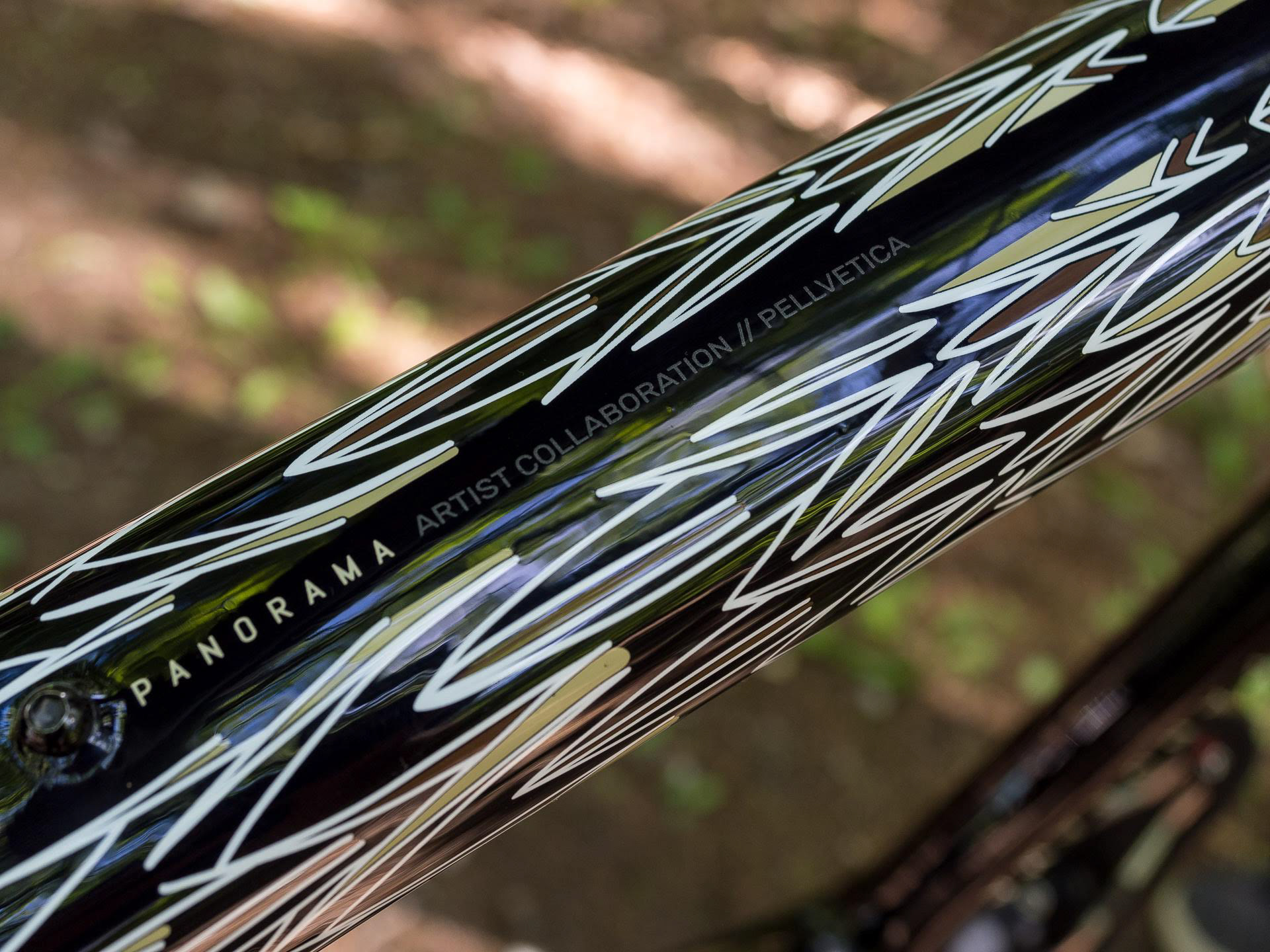 We're very happy with how this design came together, and we thank the incredibly hard working team at Panorama Cycles for this unique opportunity!