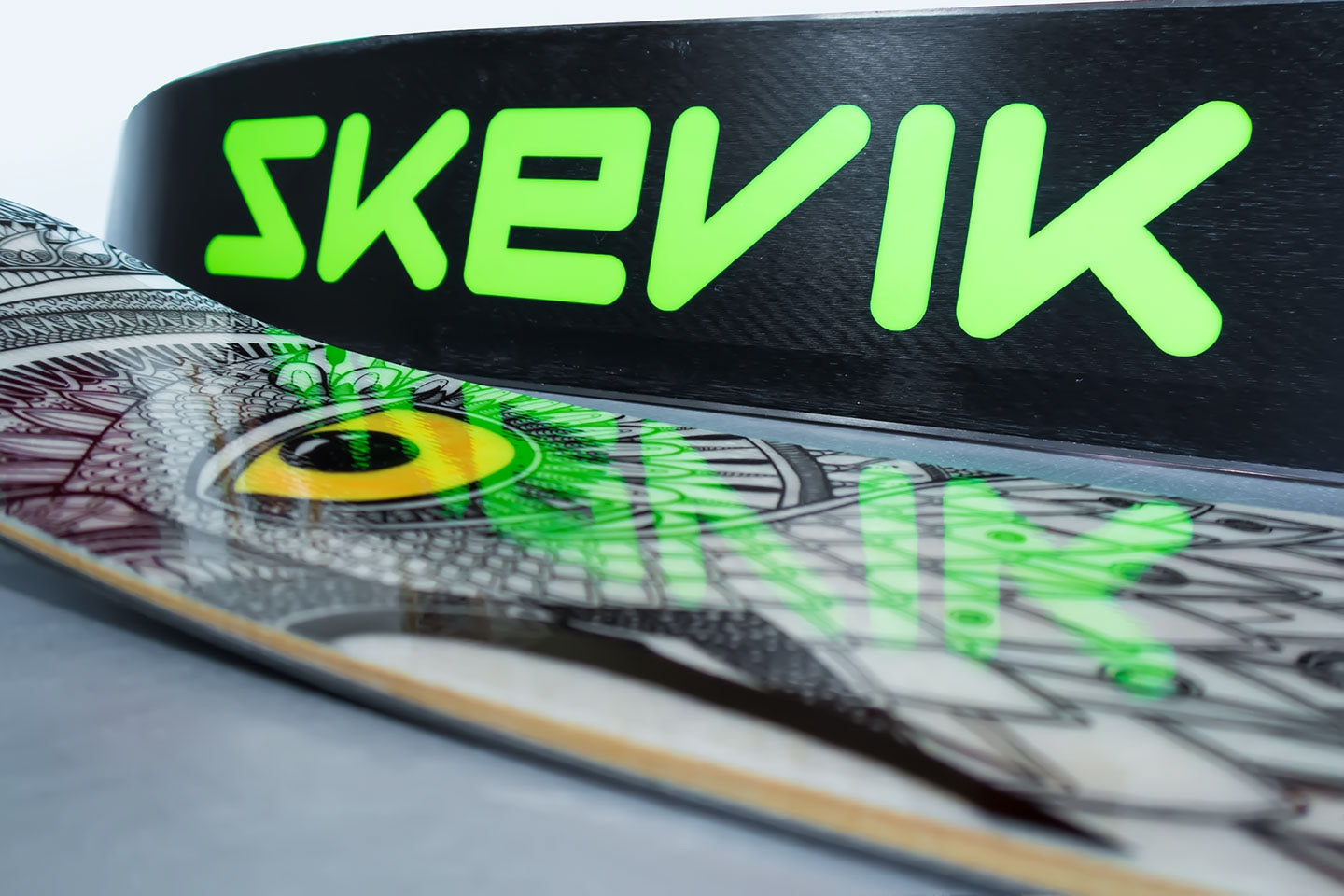 A Vernon based hand-crafted ski maker called Skevik Skis, approached us to collaborate with them regarding a fresh new ski design for their 2014/2015 product lineup. They were excited about the Owl Eyes mural we created for Hootsuite and wanted something along the same lines on their skis. Birds reflected the feelings of flight, freedom, and balance – all feelings also present when skiers are pacing down mountains.
The biggest challenge of the project was the size of the canvas: a long, thin shape that would have two skis cut from it. The winning idea came to light when Sandy was laying down in bed following a brainstorm session. She switched on the light, ran into the studio, and began to sketch out a full body-height owl graphic that stretched over the size of the two skis. Skiers will clip their ski boots into the Owls' sharp claws and carve through the fresh powder on the mountains.
We also explored new ways of working during the production of what became known as the Pell design. Their past analogue style turned digital and were illustrated over a weeks time. We designed this illustration on a Wacom Cintiq tablet to scale in Photoshop. This allowed us to design at scale and pay close attention to key details.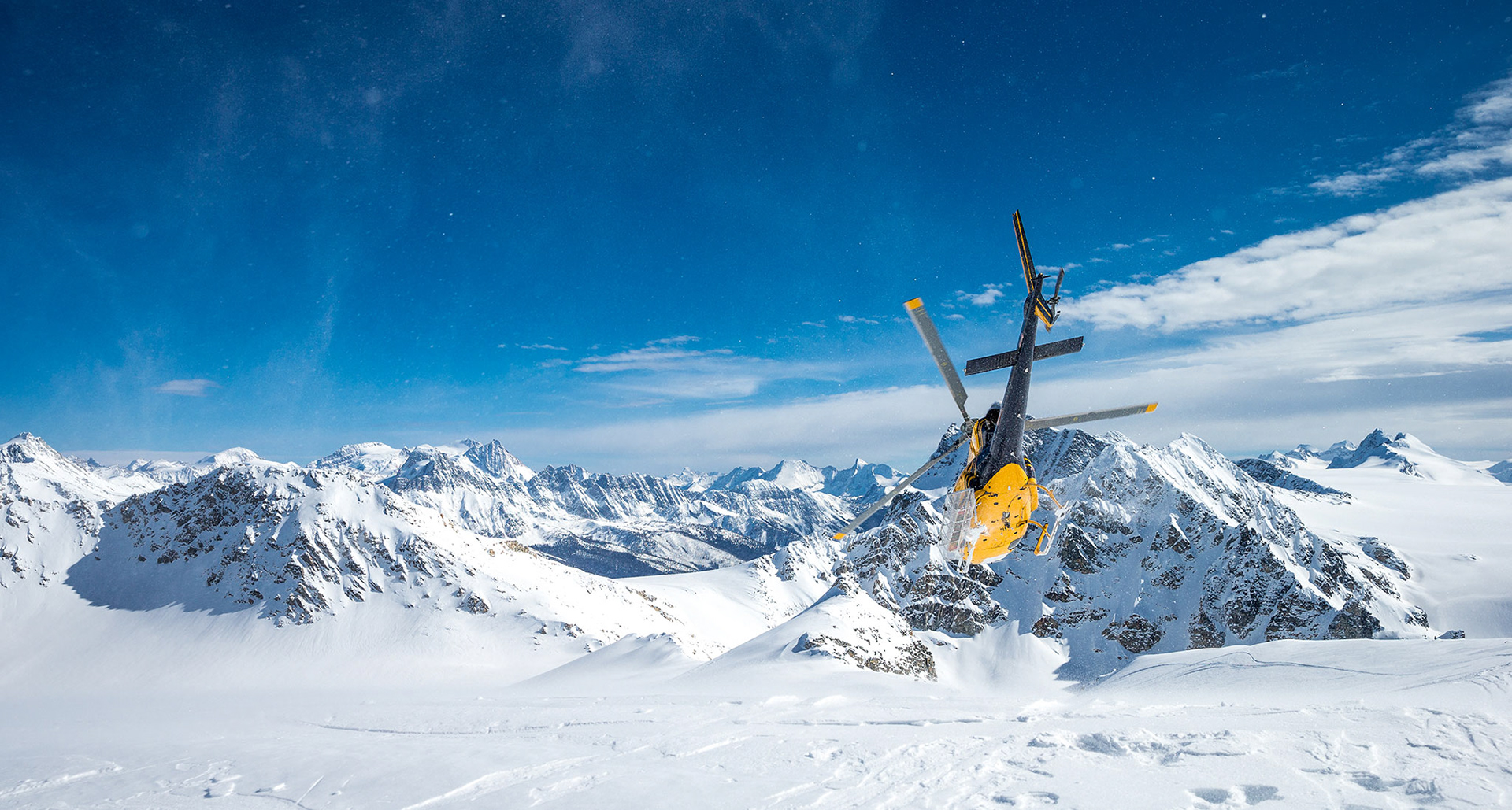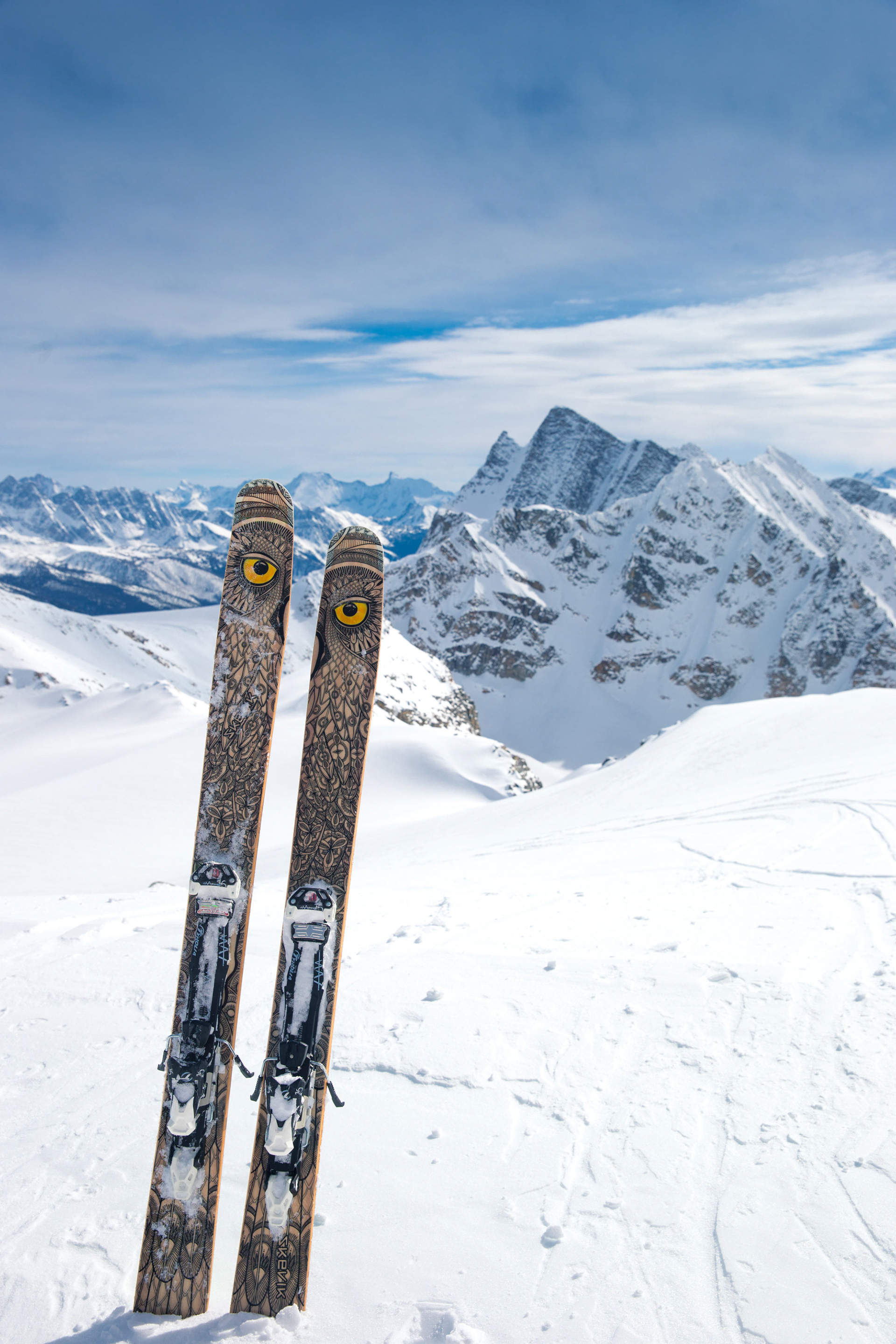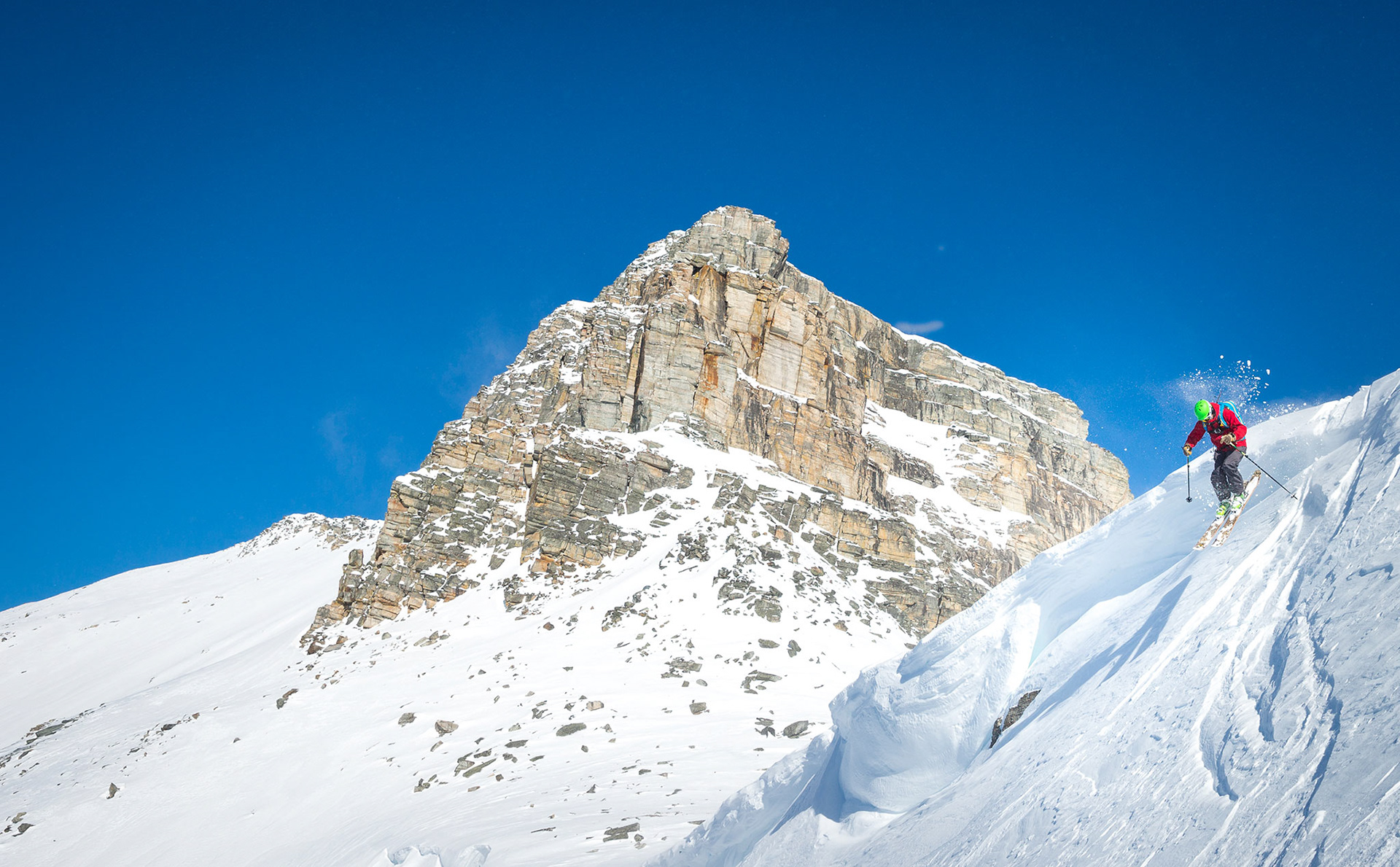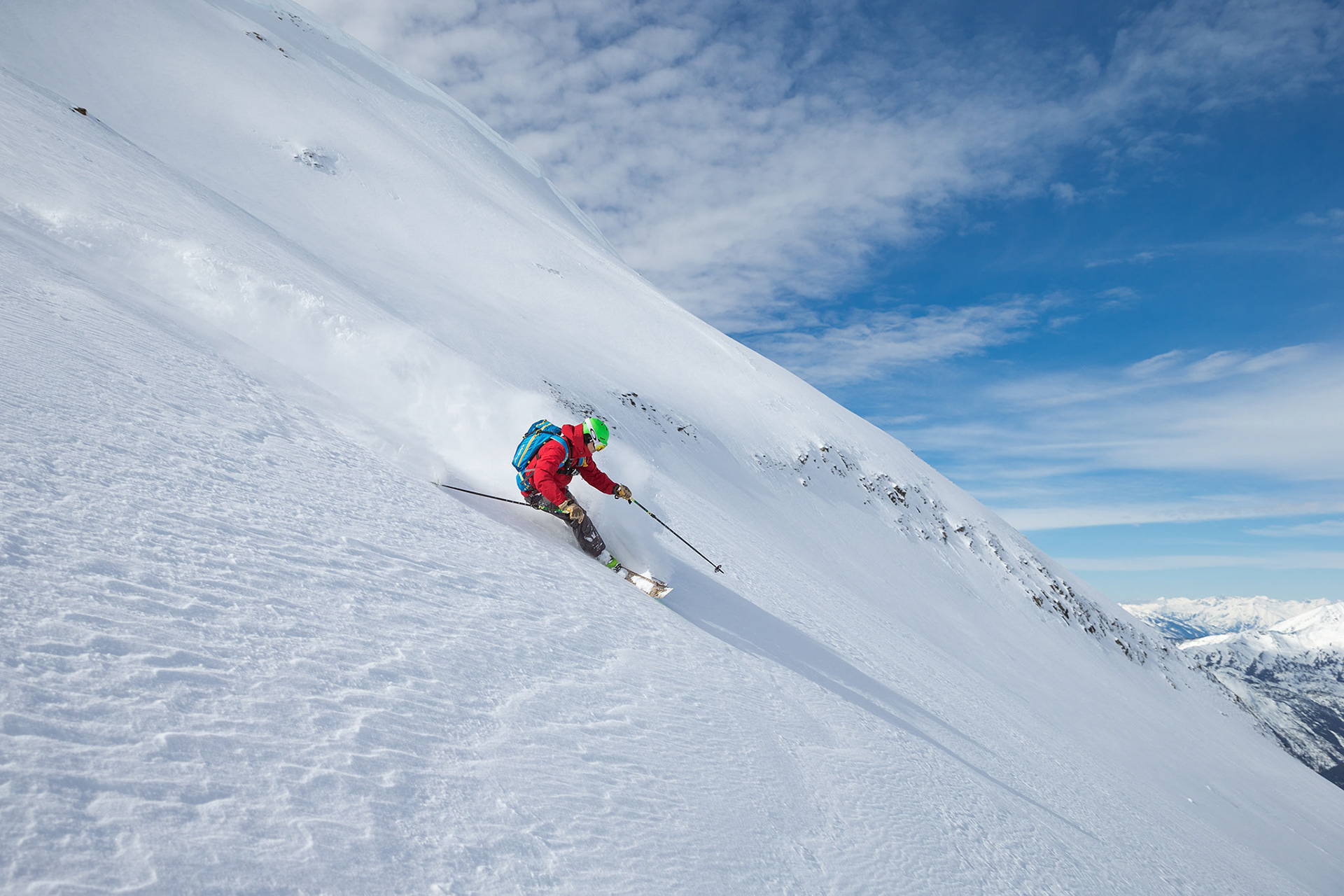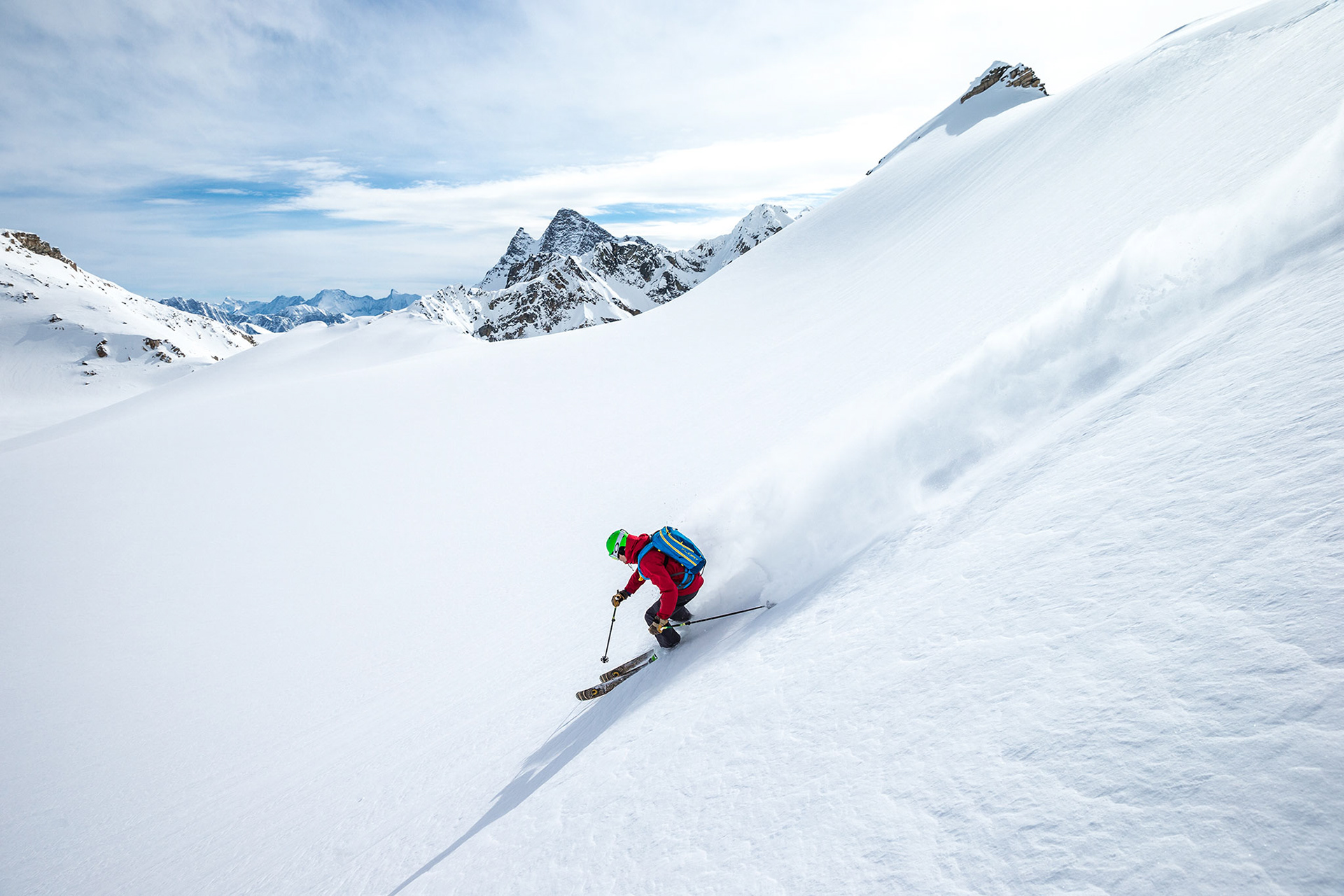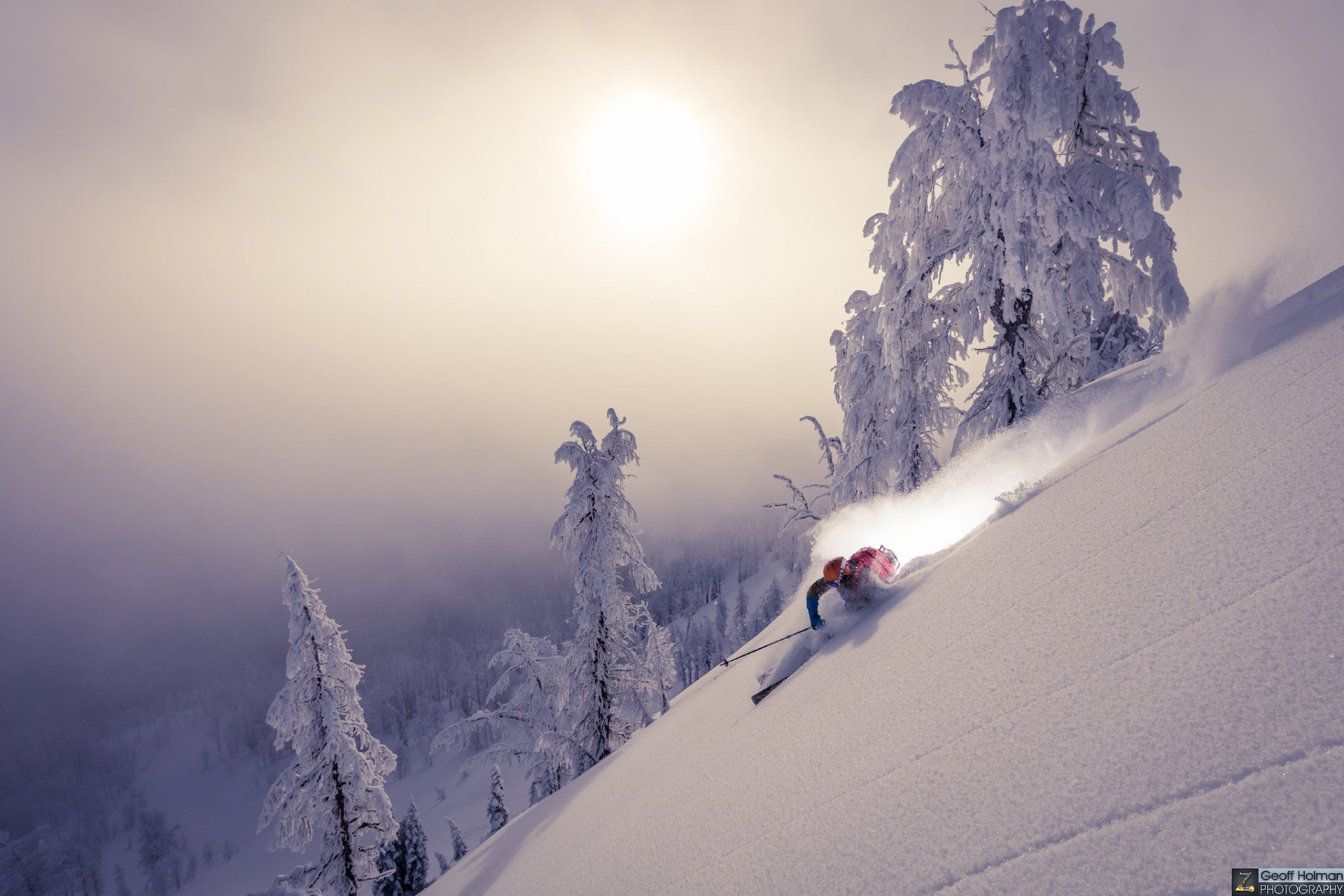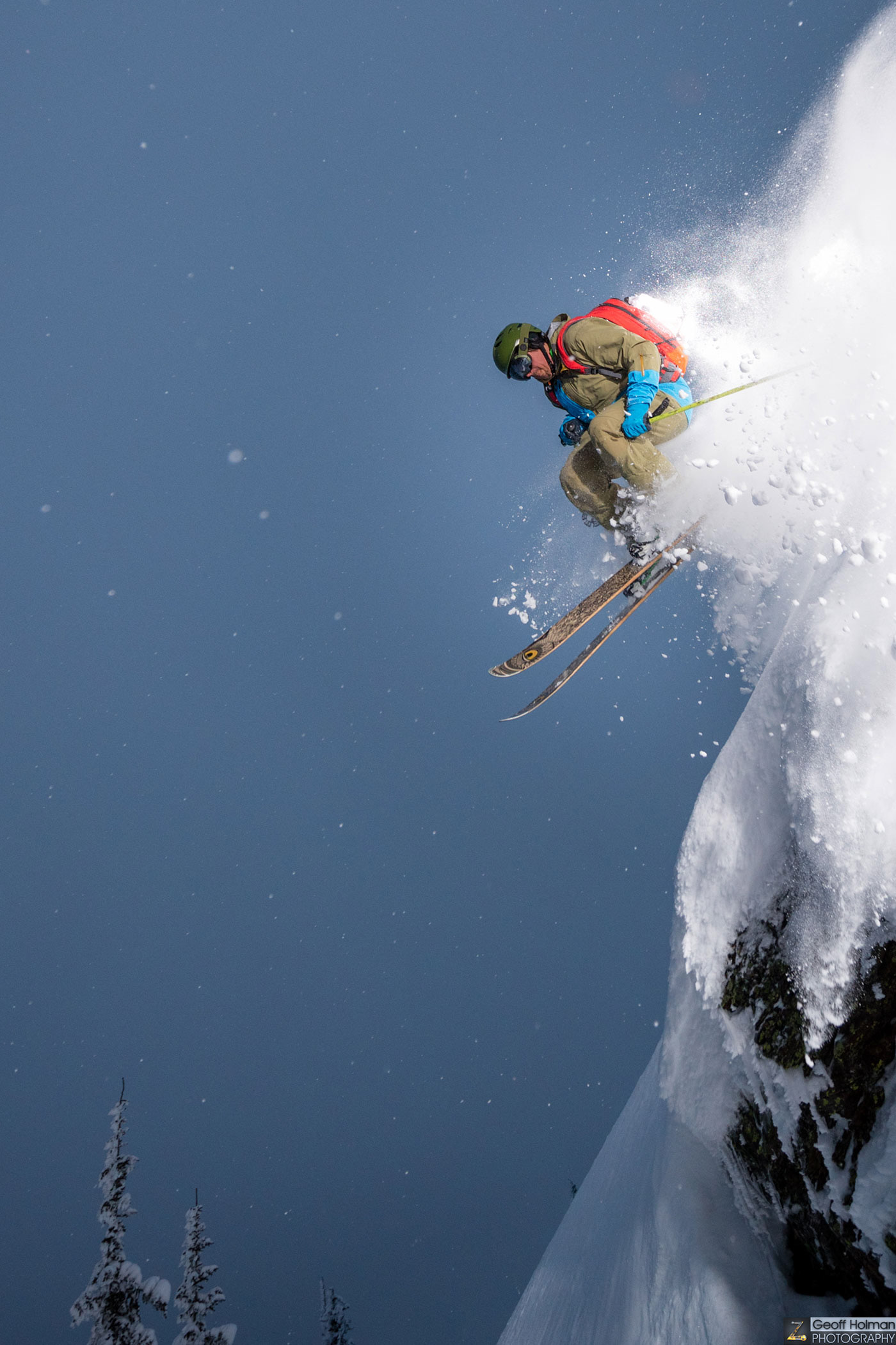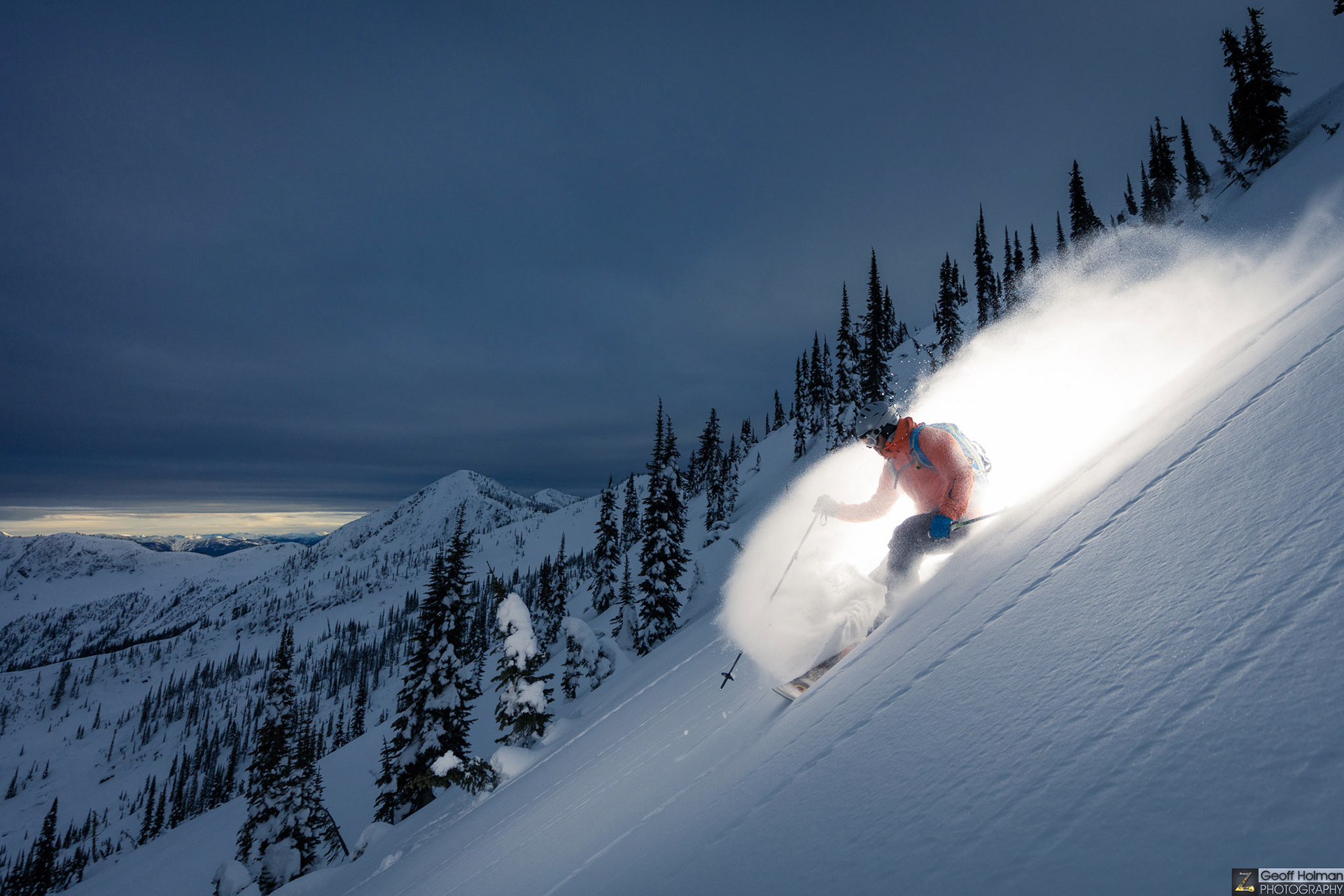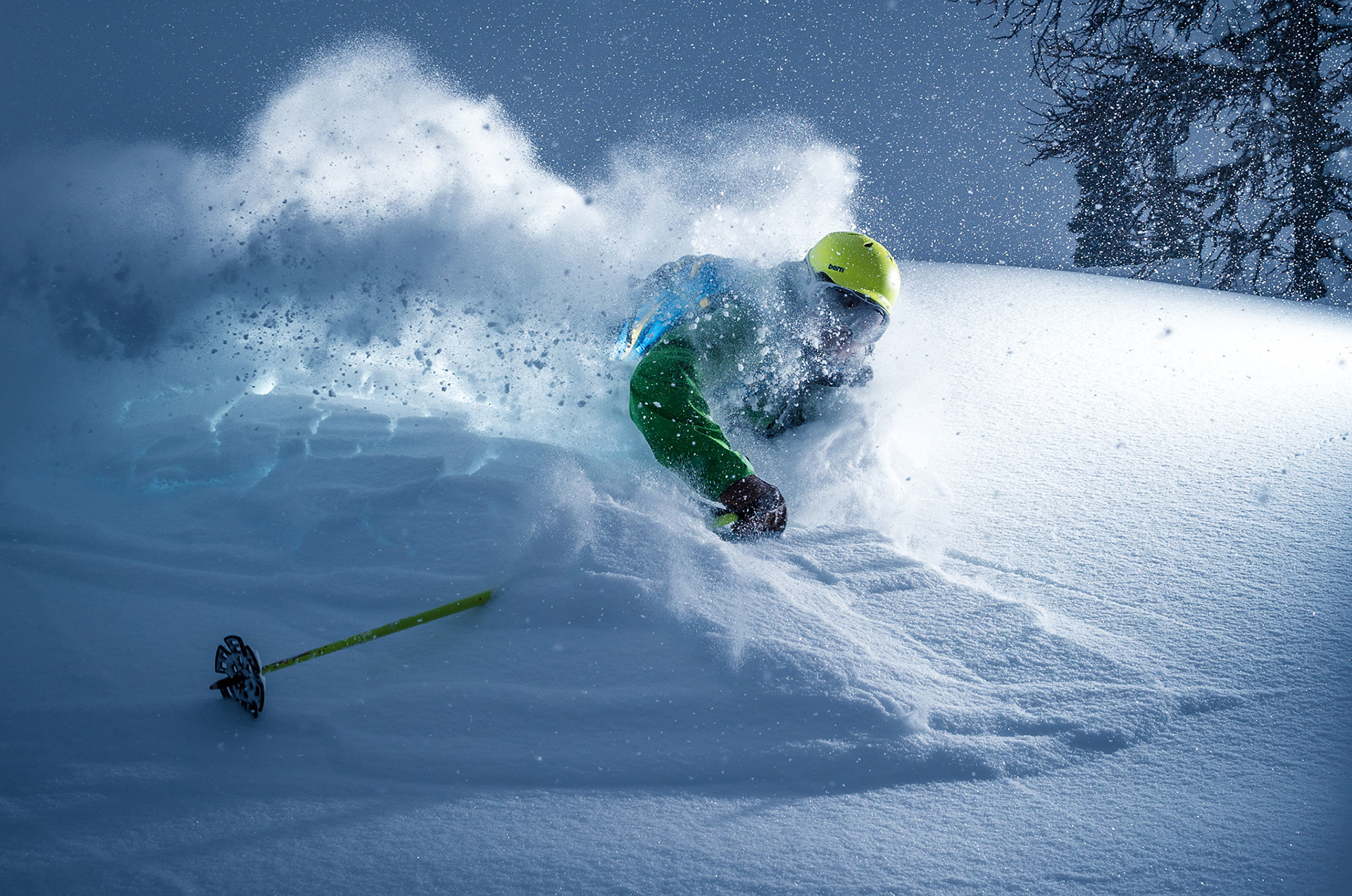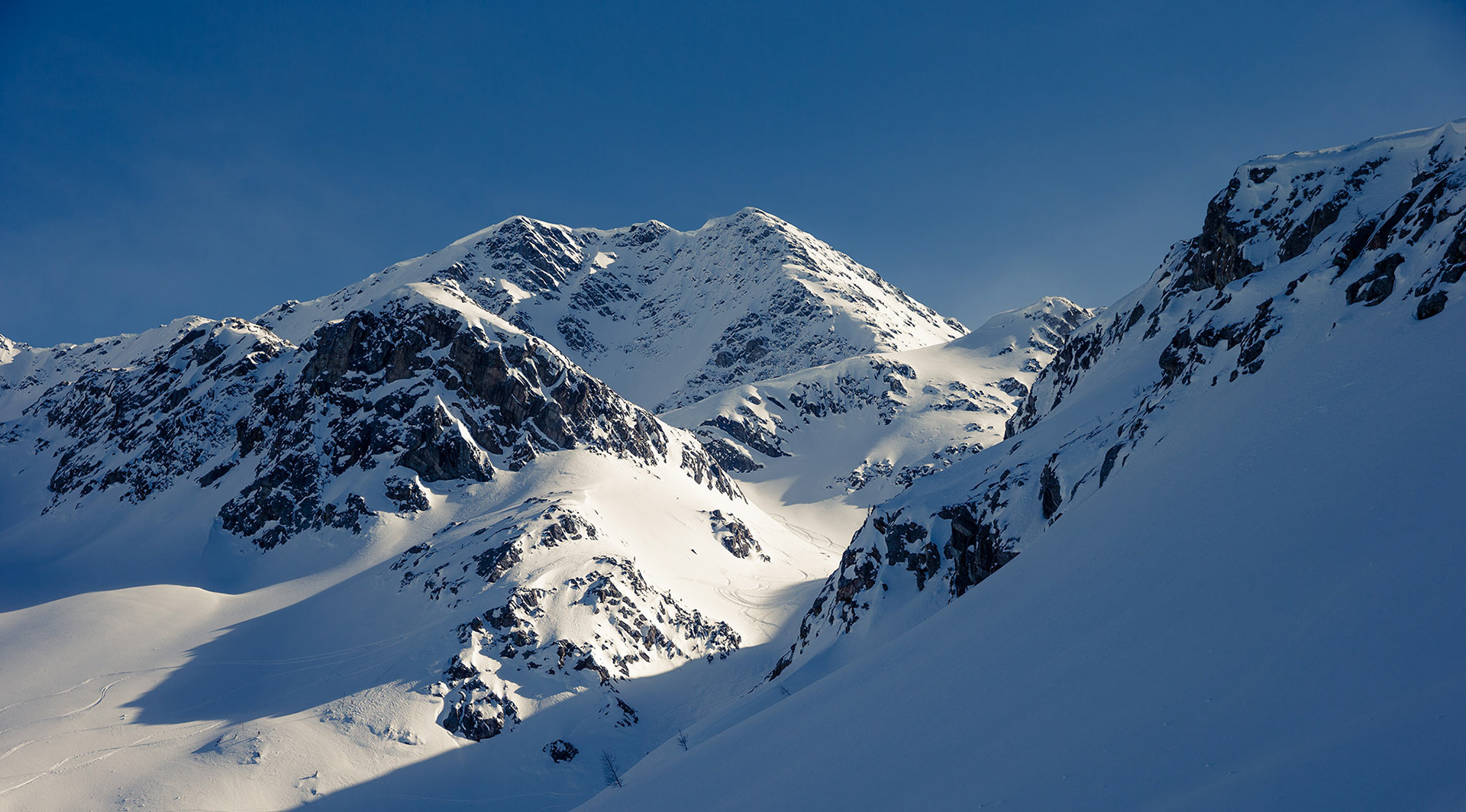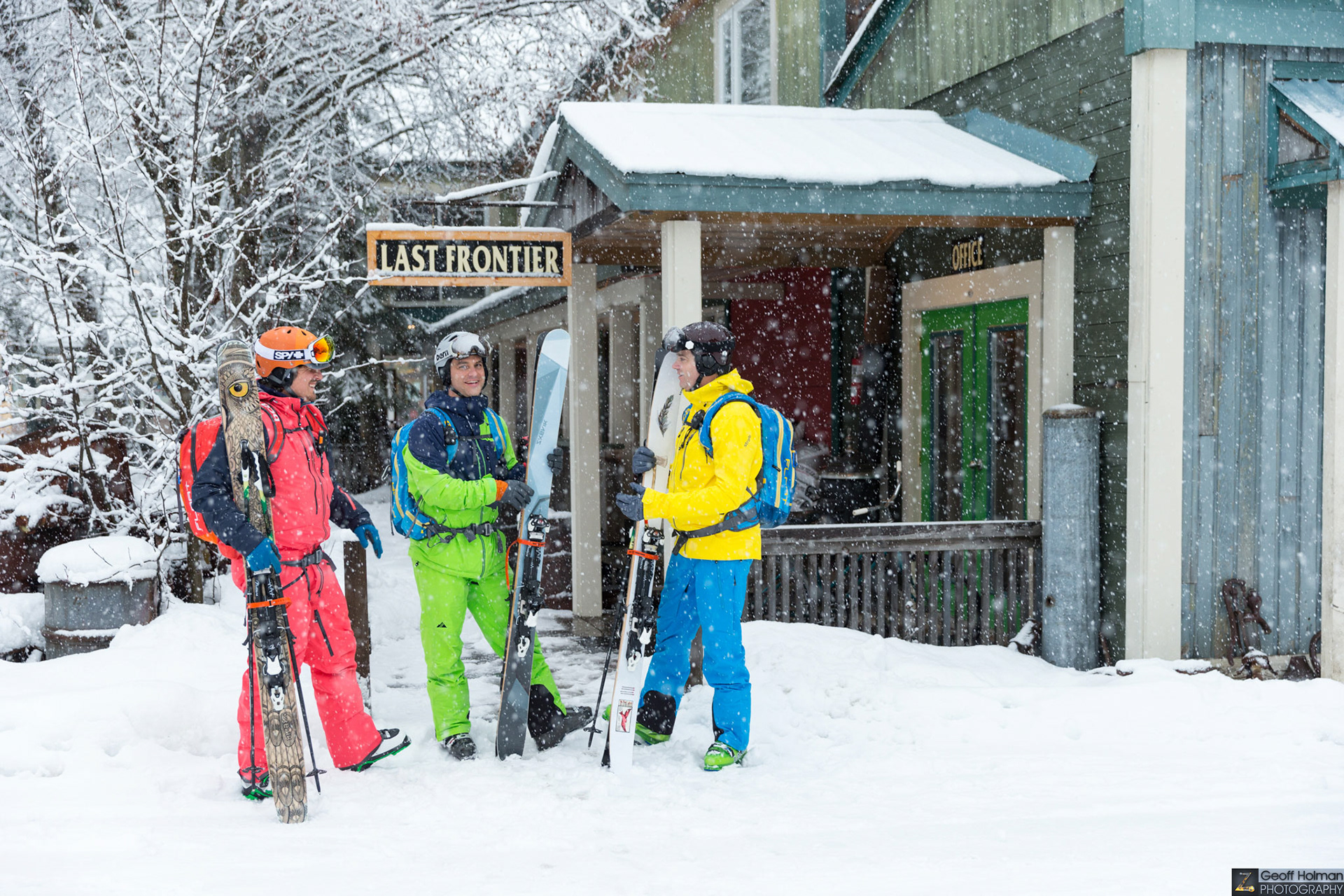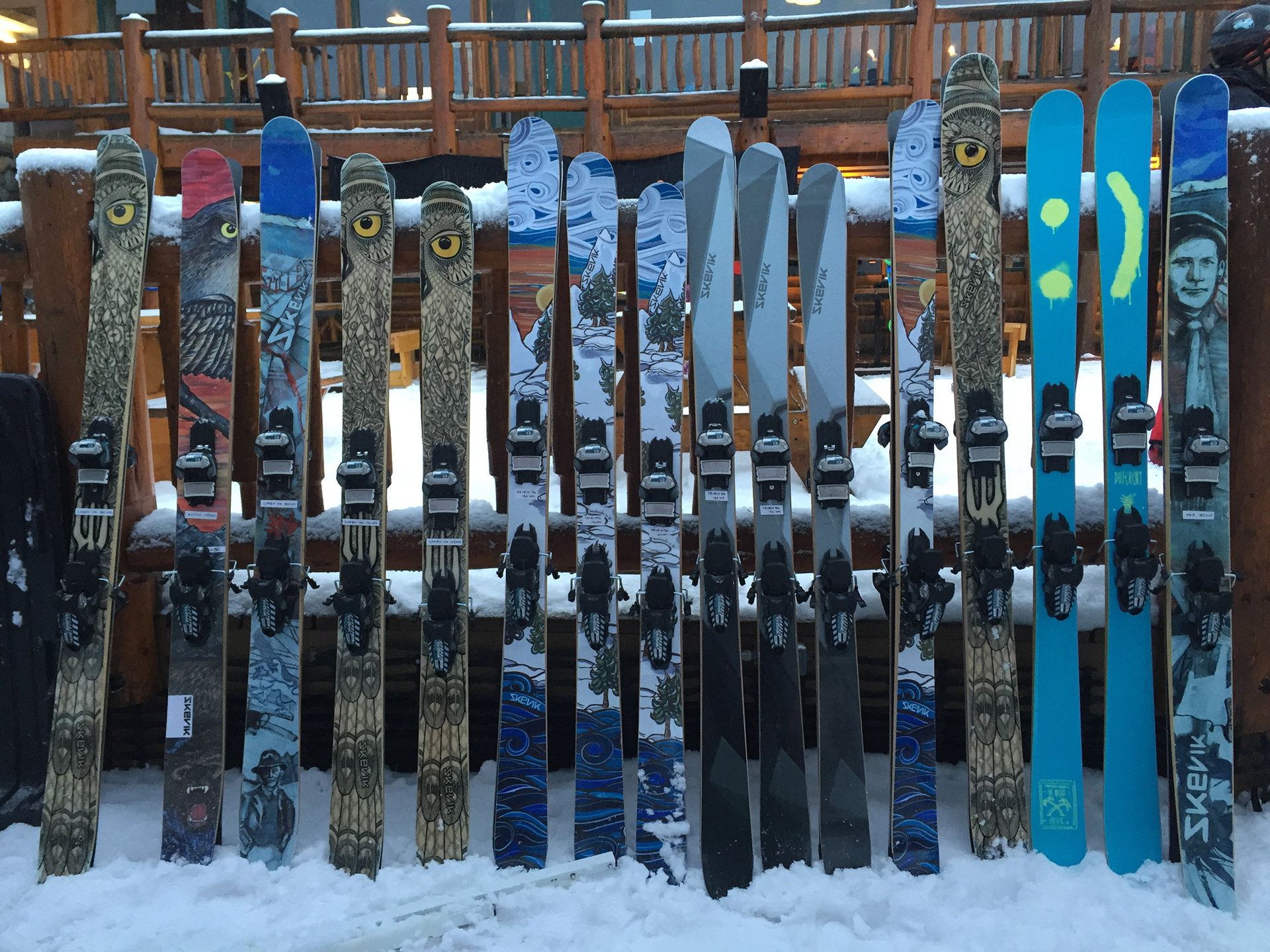 Pell graphic in Detail: by Photographer Sandy + Steve, 2015