Turning up the Fierce!
Spin Society Cycling Studio
is a rapidly-growing, spin gym located in beautiful Vancouver, British Columbia. When the gym's founder and CEO, Dominik Desbois, made the decision to open another, third location, he knew he wanted to make a serious splash–so he got in touch with local mural artists, Sandy Pell and Steve Pell of Pellvetica. Known for producing many of Vancouver's most memorable, Instagrammable murals (including the tourism magnet #kitswings) Sandy and Steve were the perfect team to take on this project.
A New Home in Vancouver's Mount Pleasant Neighbourhood
The new Spin Society Cycling Studio location would be opening up in Vancouver's Mount Pleasant neighbourhood, a region of the city that was quickly filling up with hip new developments, trendy cafes, and an established startup tech and fashion scene. But with opening any business in a growing neighbourhood, Spin Society knew that they had just one chance to make a lasting impression. Their goal was to hook new riders onto their brand as regular scheduling riders, so they turned to adding a custom new mural into their space to help motivate participants during intense spin classes.
Spin Studio contacted Sandy Pell and Steve Pell well in advance of the new location's construction build out. This gave the two artists the opportunity to learn about their business model, the target demographic rider, and their class trainers well in advance. This also gave the artists plenty of time to determine how they could add custom art that would be incredibly memorable while also transforming the classroom space into a motivational and inspirational place.

Working with an Established Brand–and Brand Guide
Spin Society already had two successful operating locations, one in downtown Vancouver just off the Granville Island bridge, and the other in North Vancouver, which meant the brand already had established brand guide that would help to influence the mural art. Each of their operating locations were heavily white in nature, with vivid metallic copper highlights and deep black accent features. When working through the creative process, the artists seriously took these elements into consideration when planning out their mural design.
A fierce lion was the perfect fit in terms of mood, subject matter, and colour fit. The animal would provide riders with a reason to push harder and harder throughout those tough classes!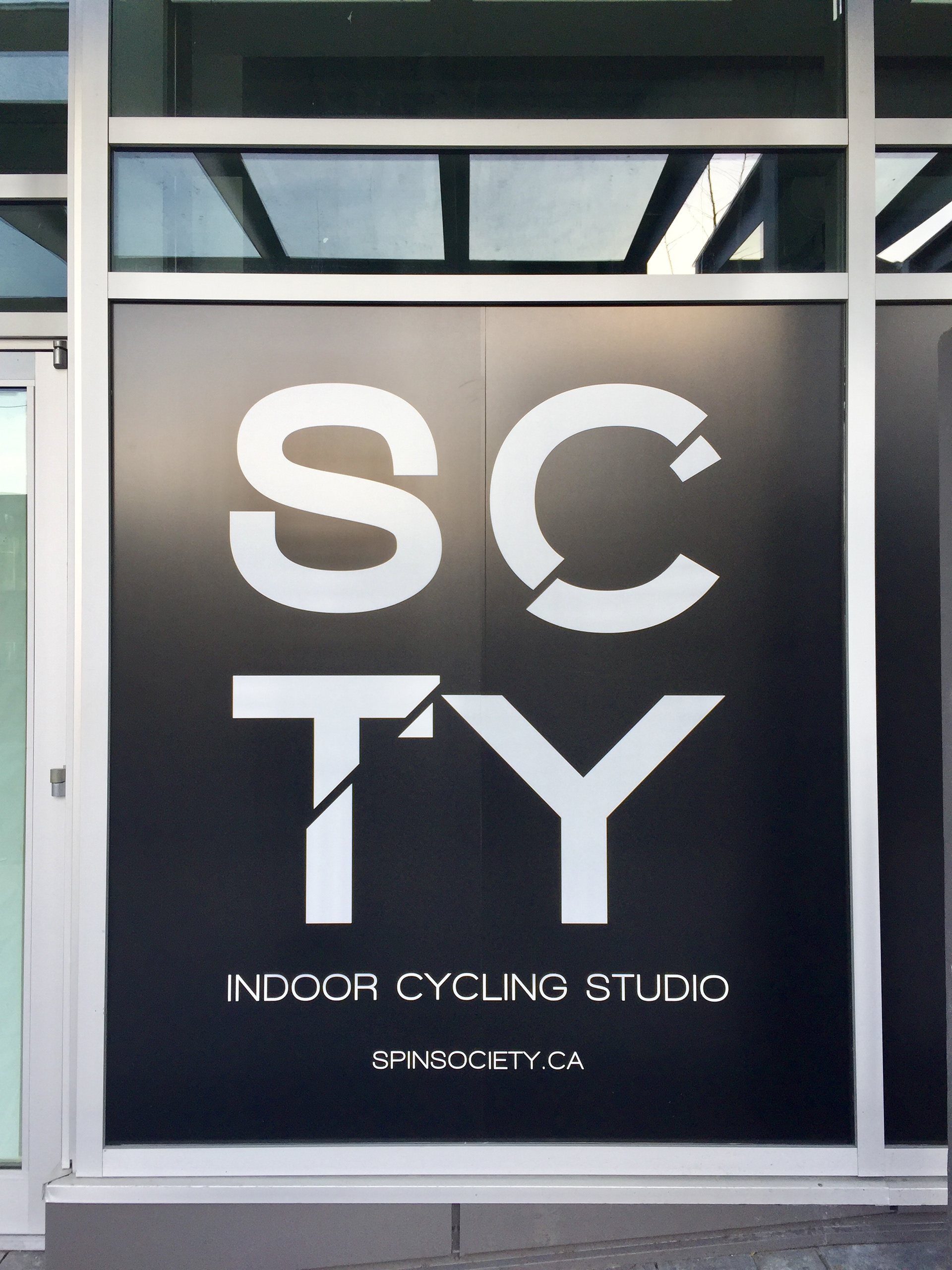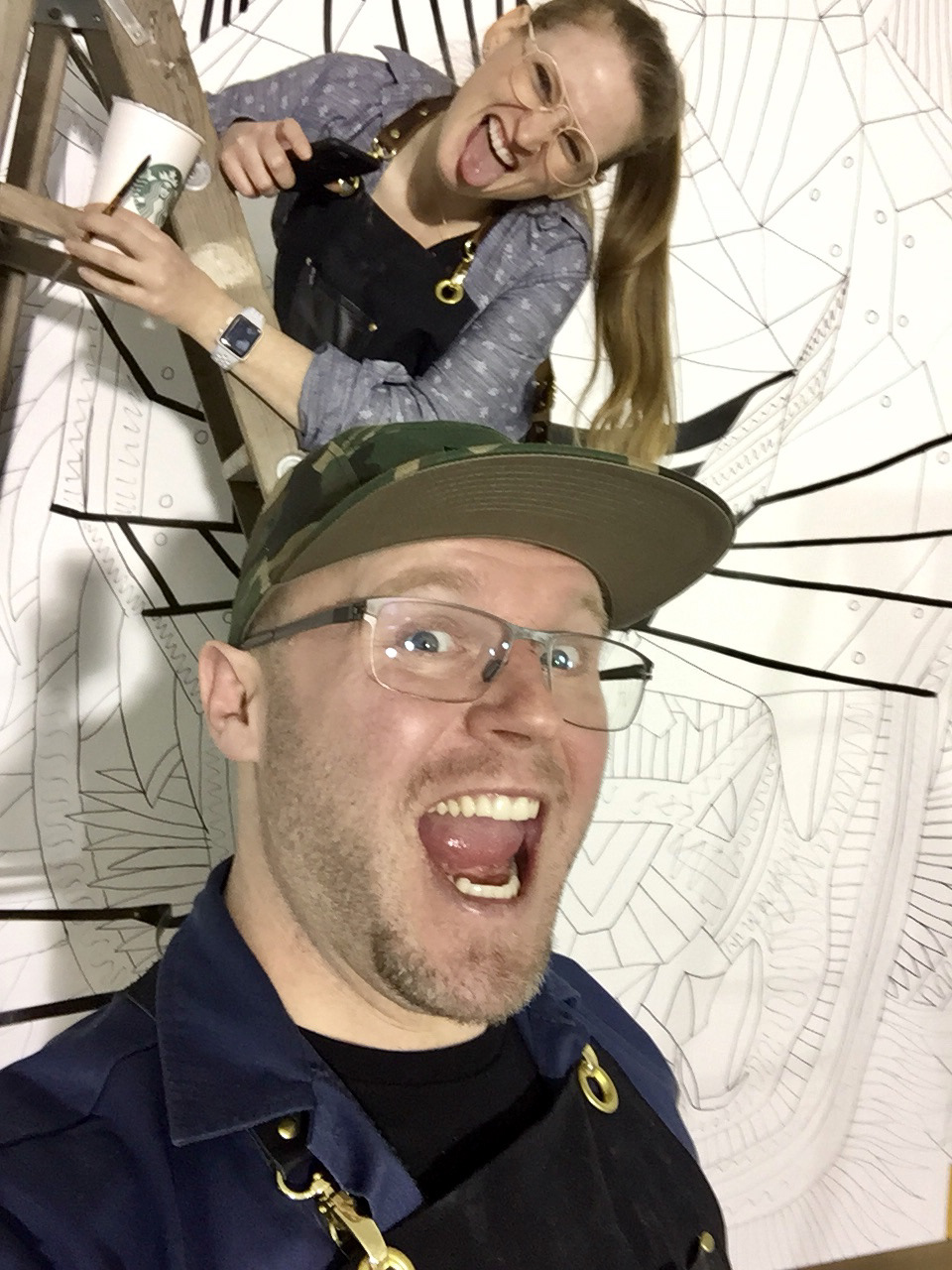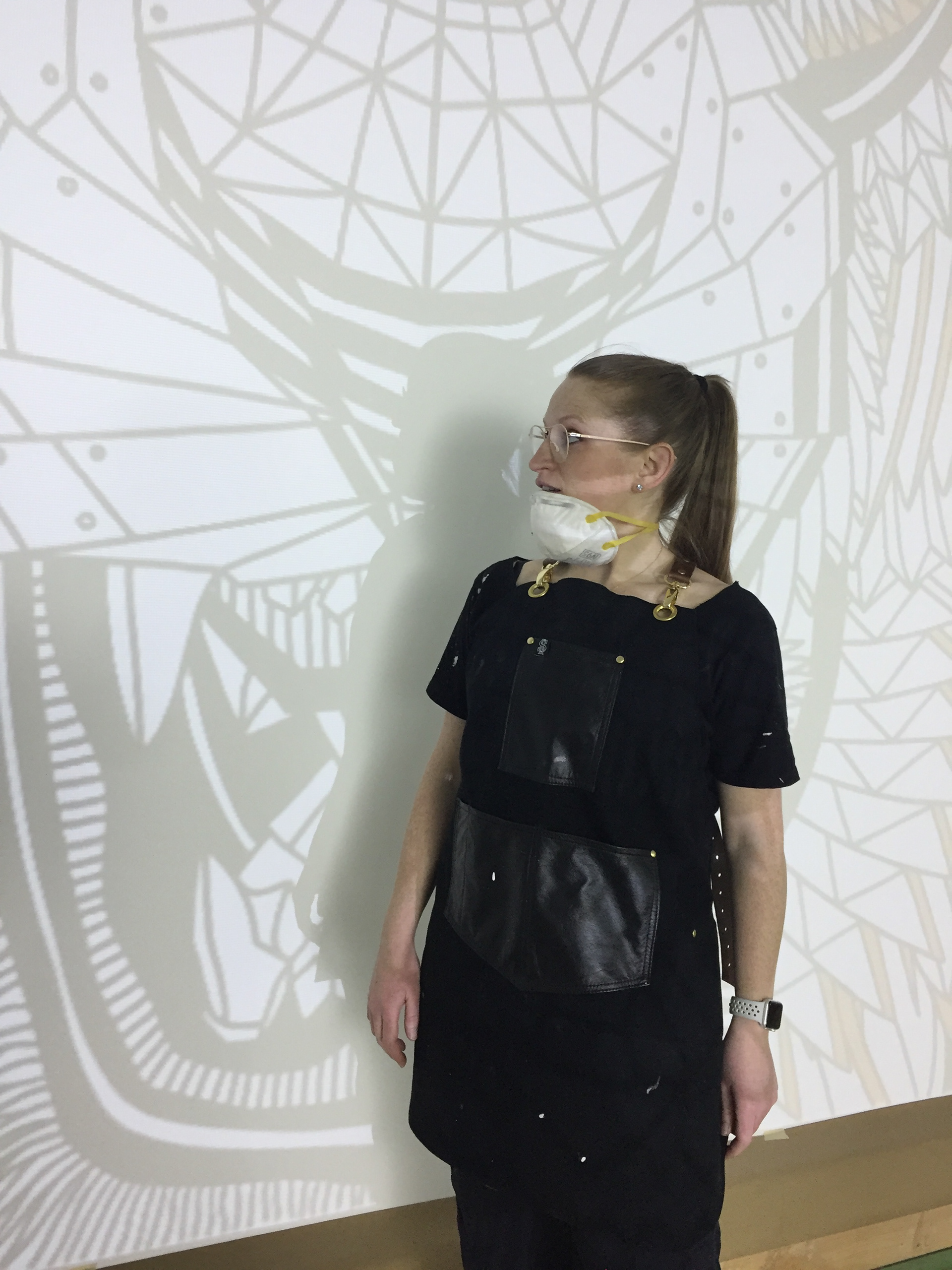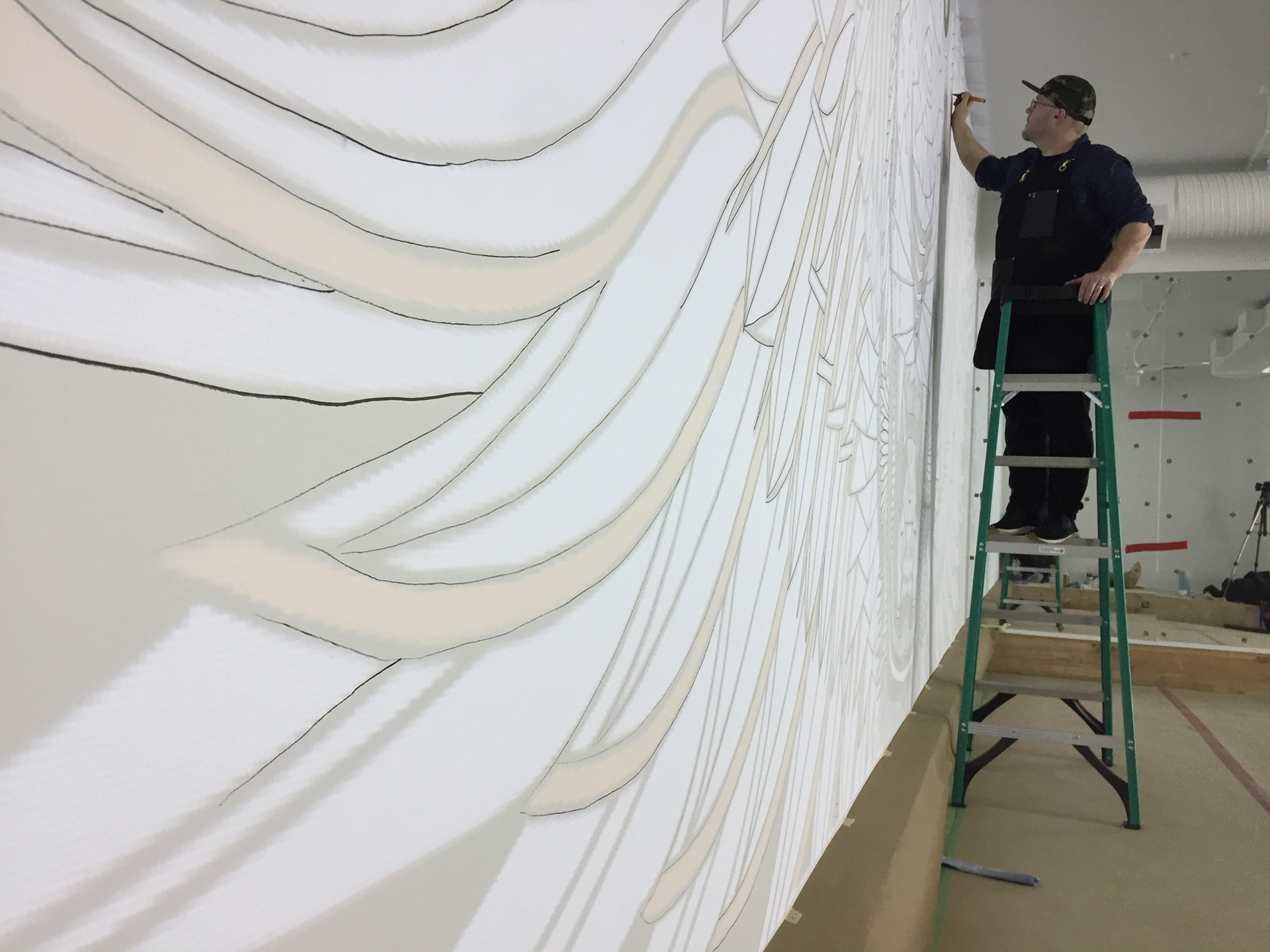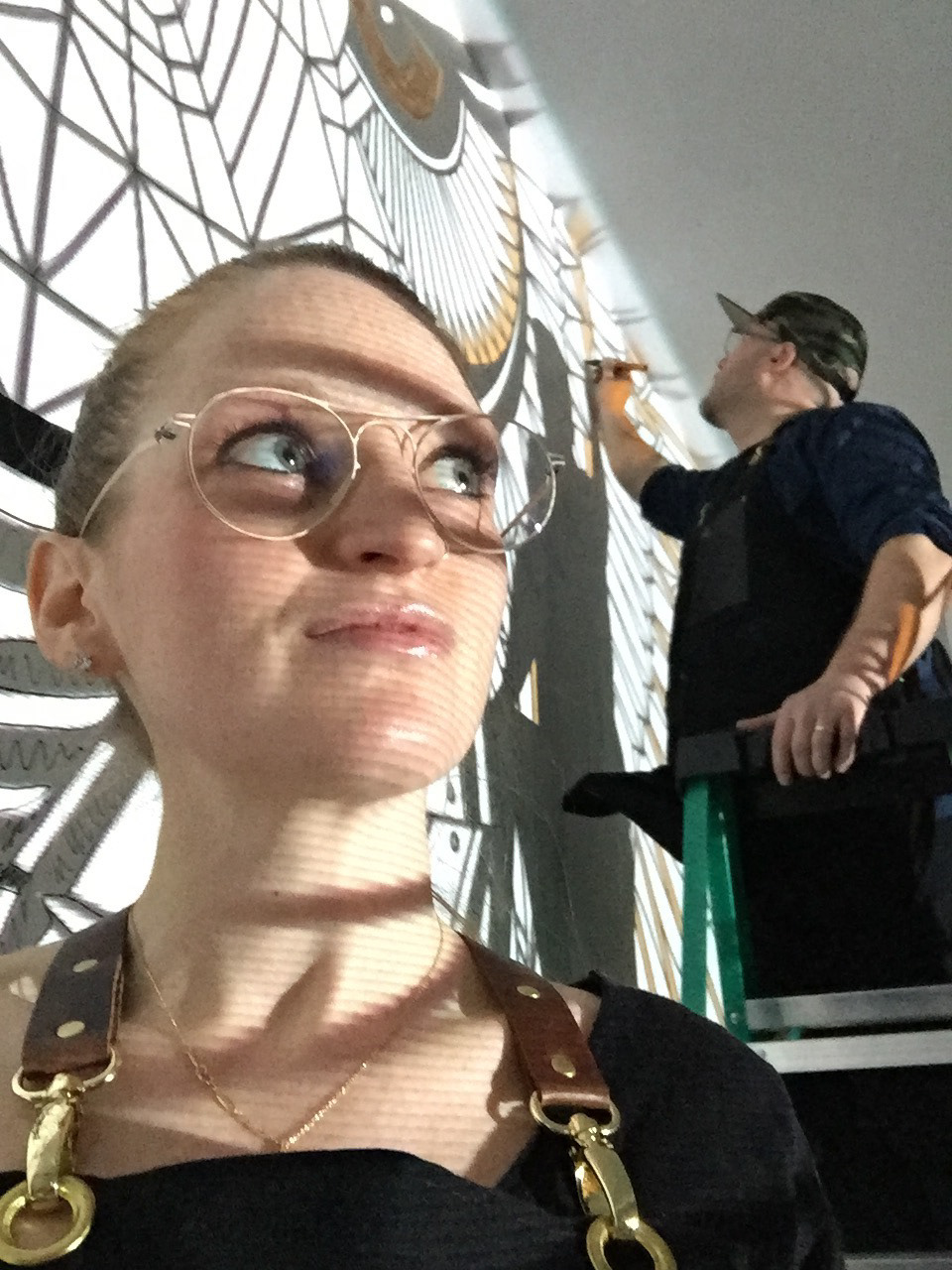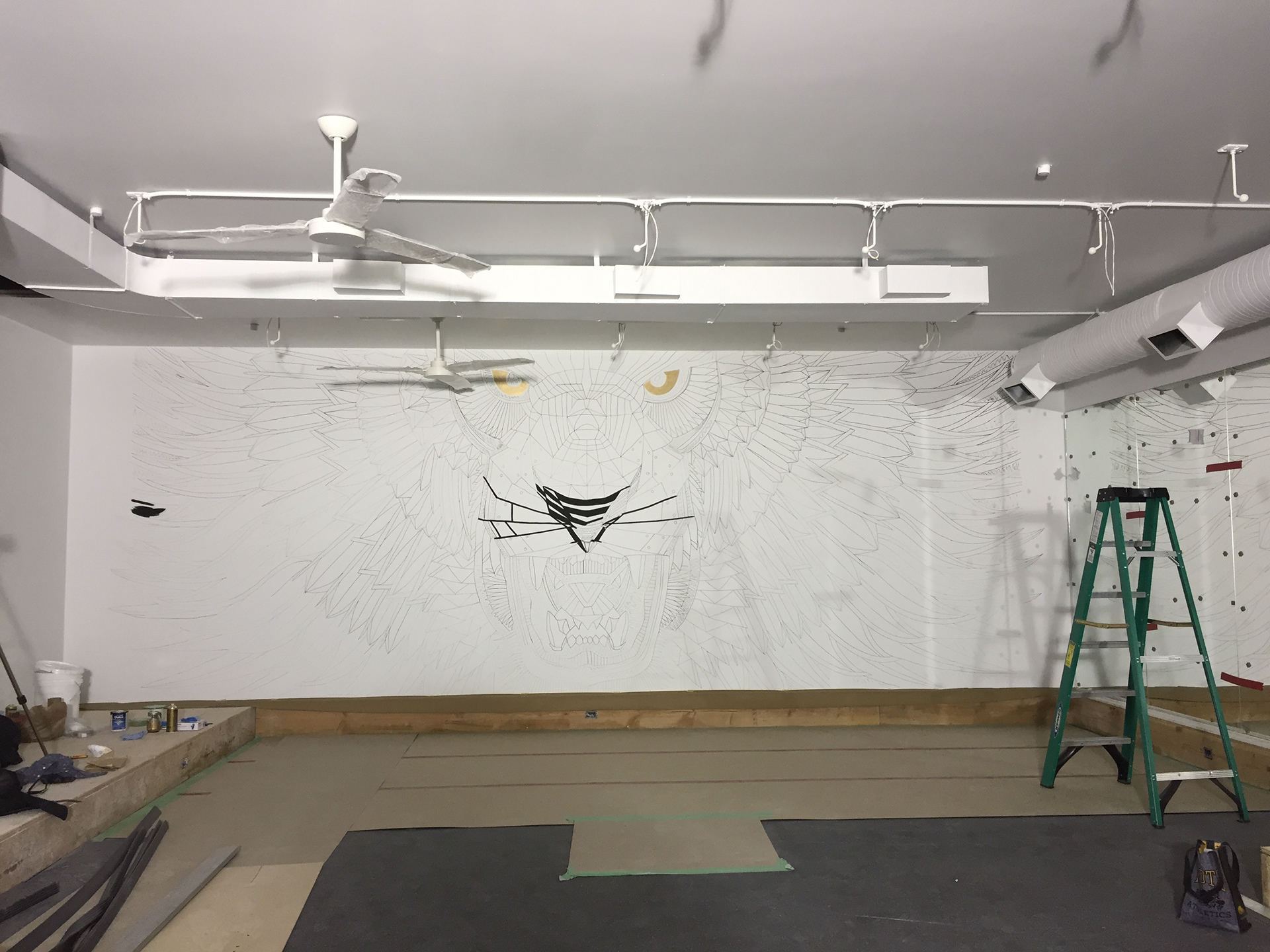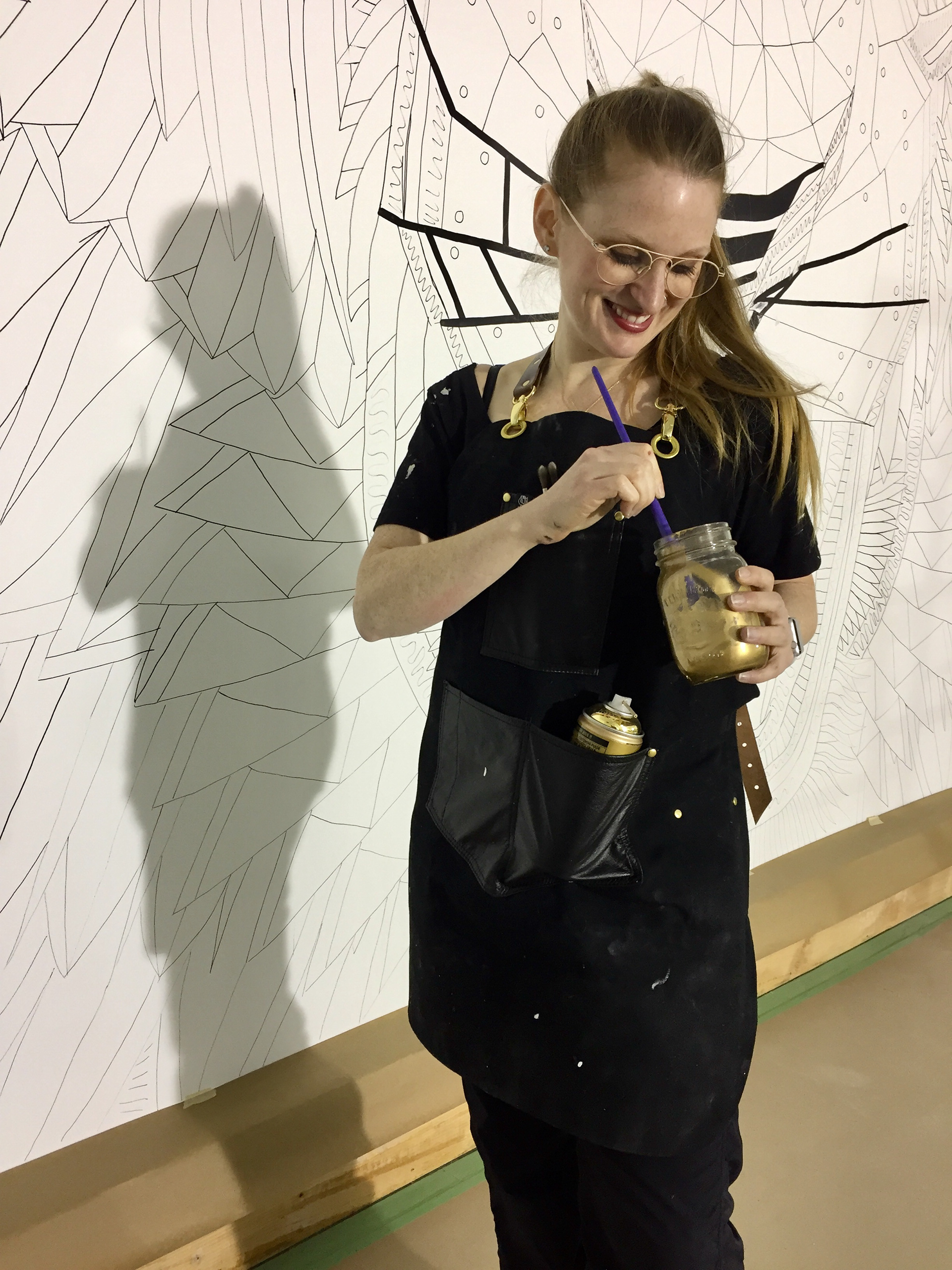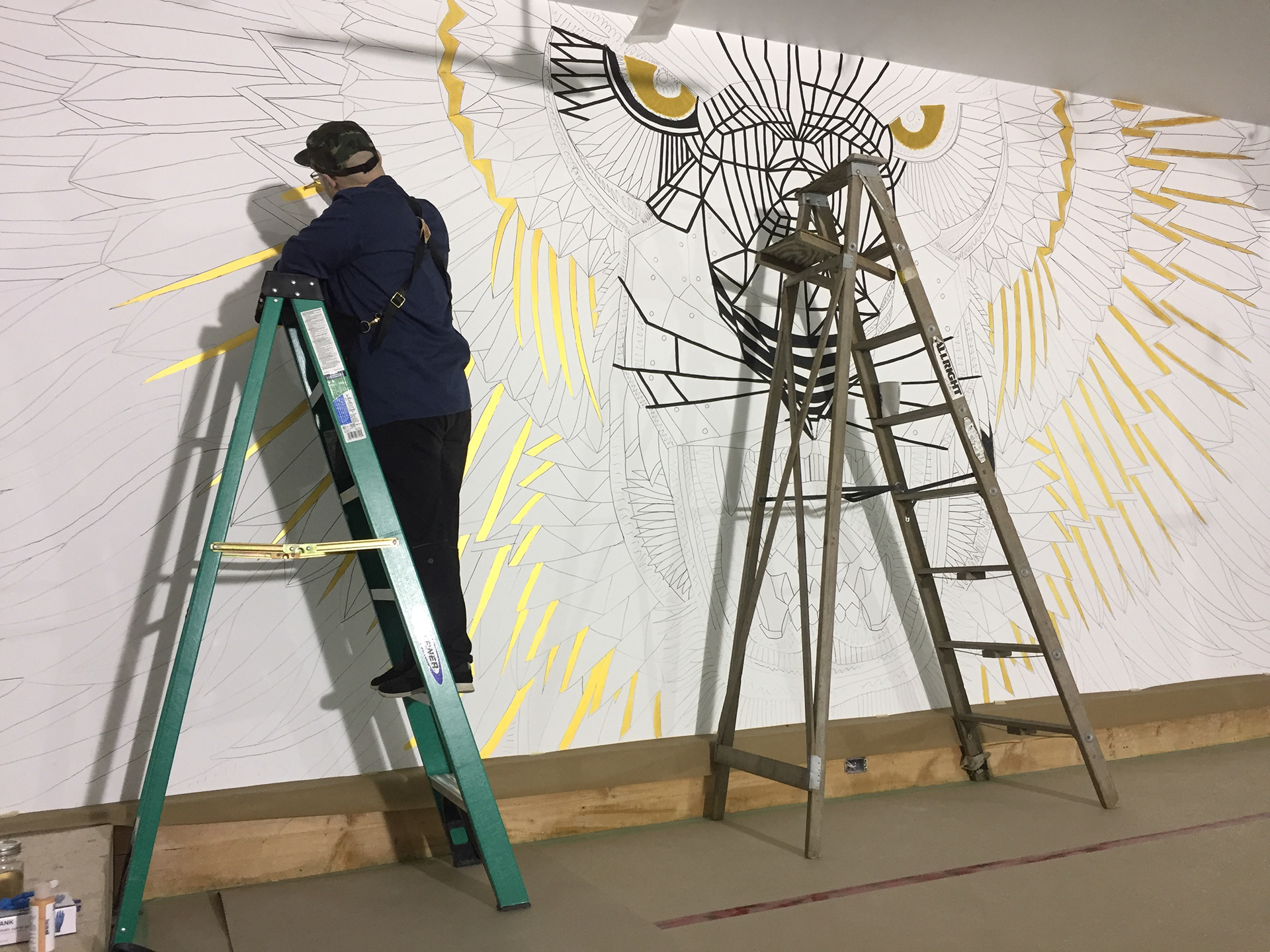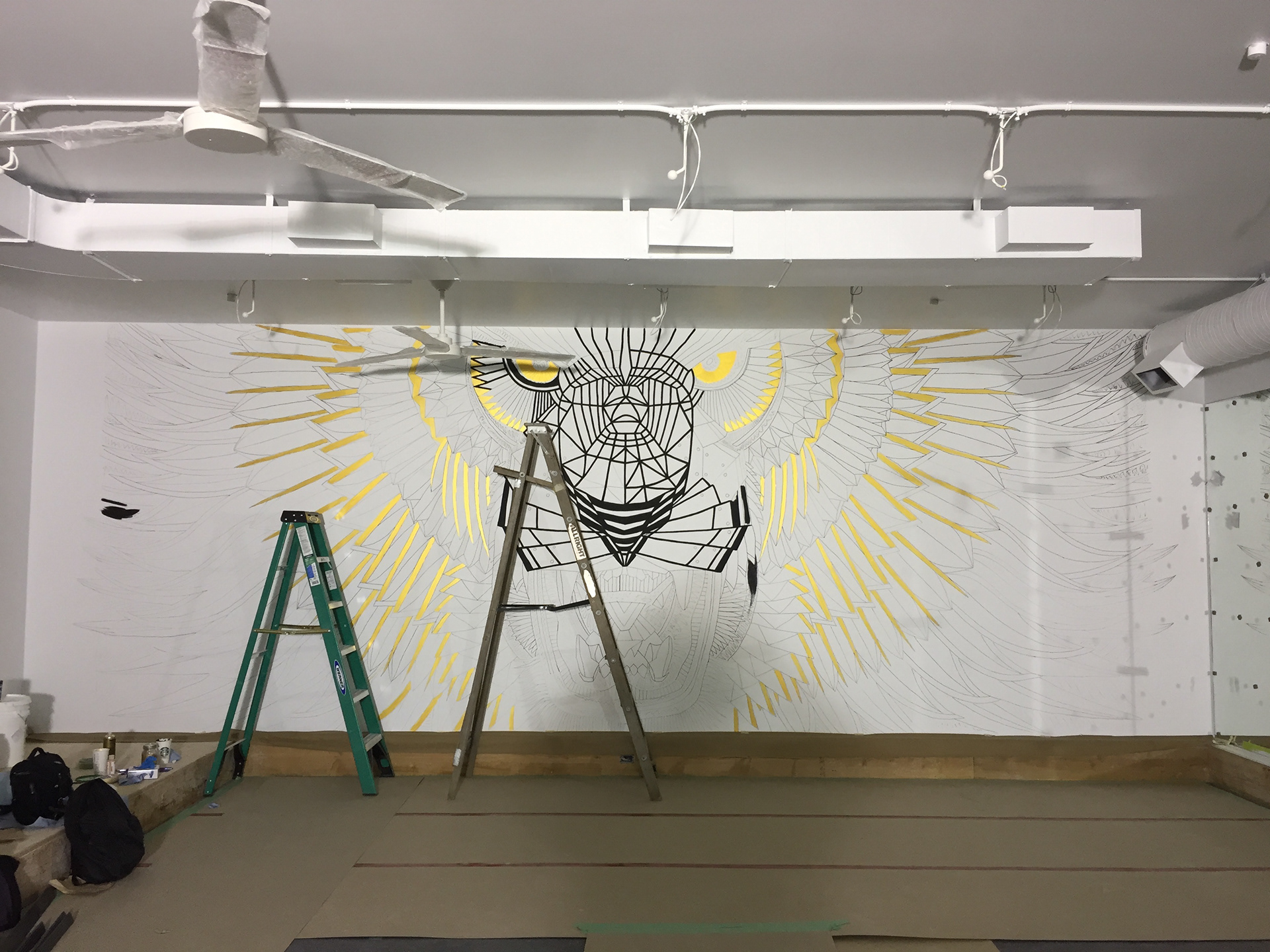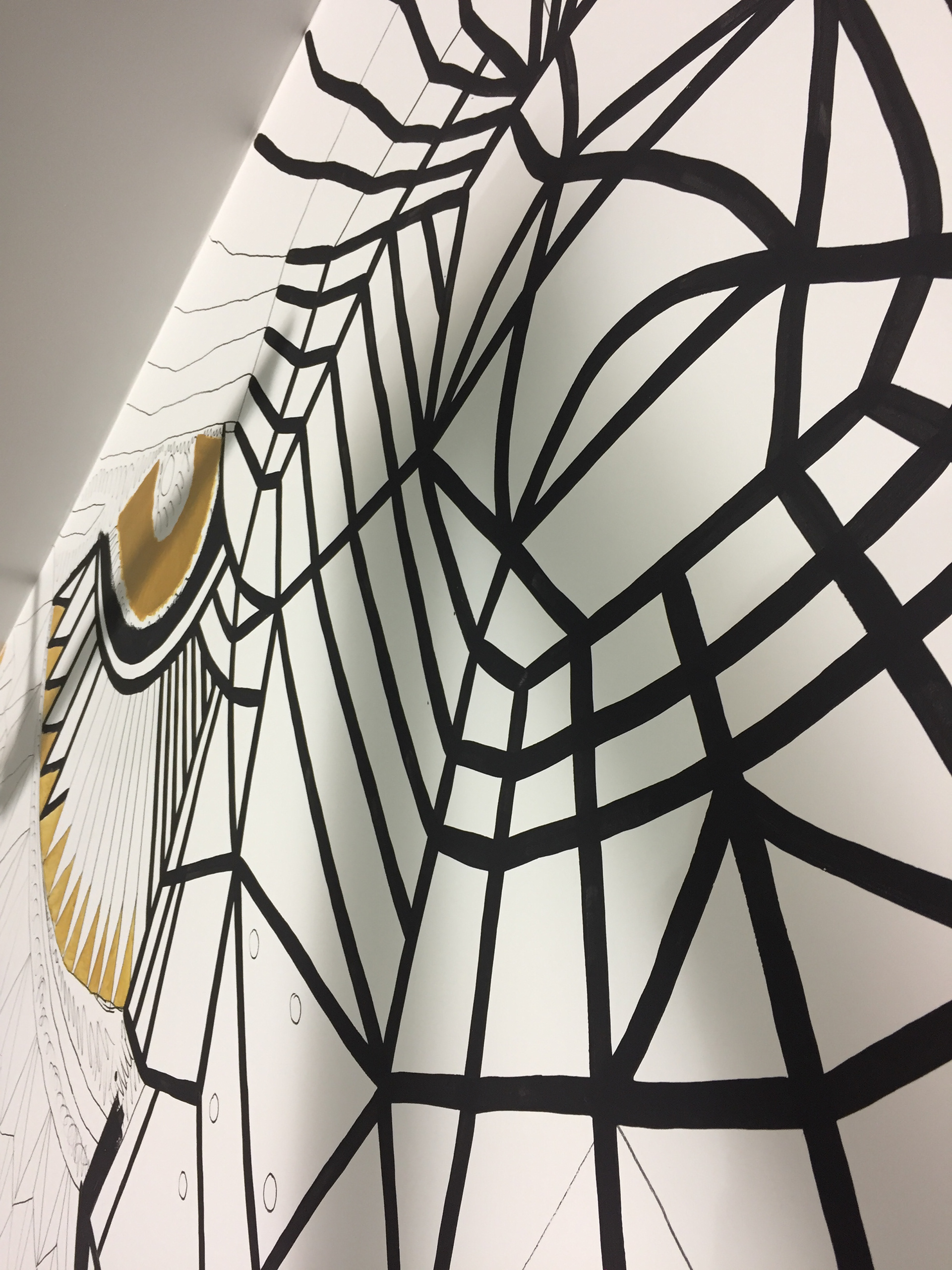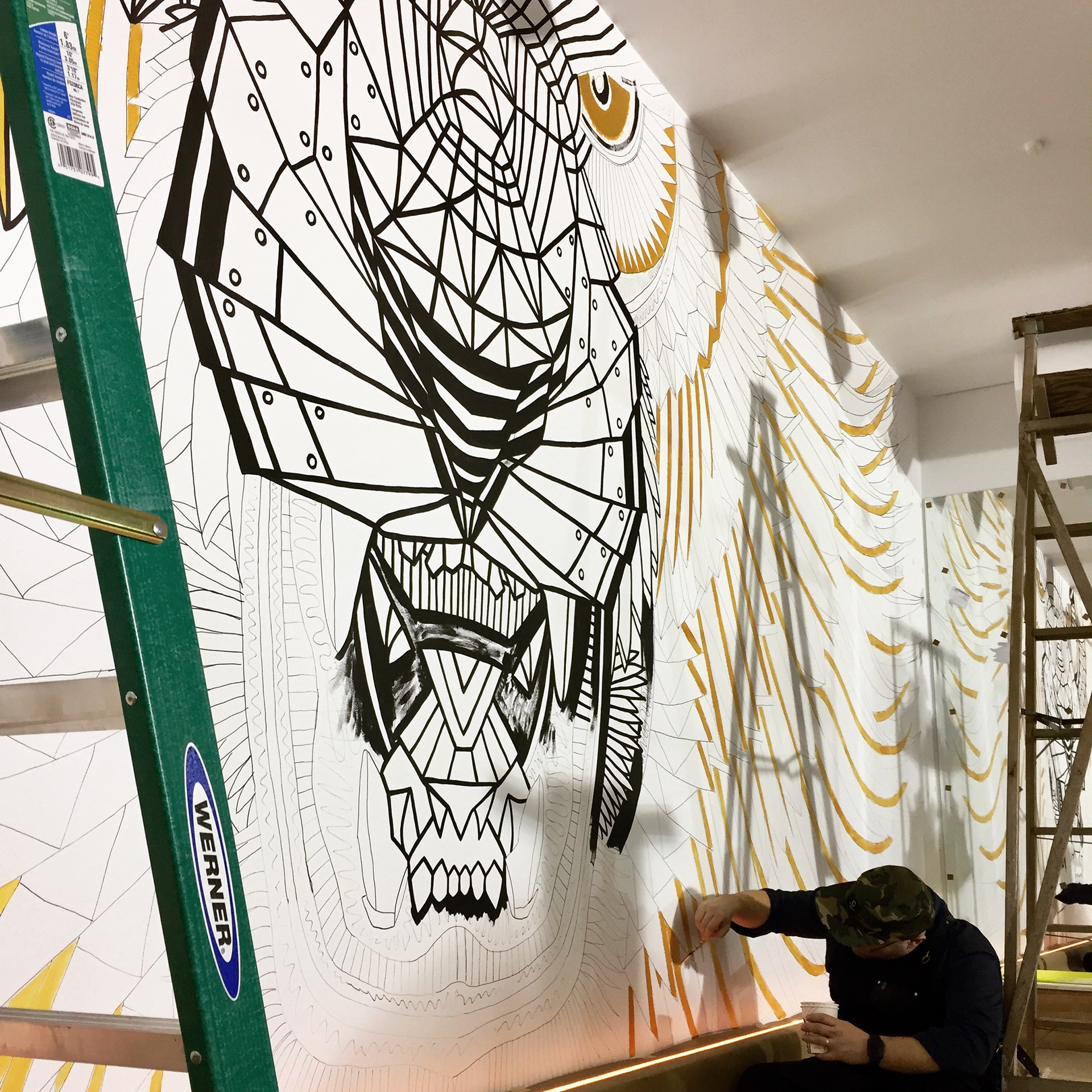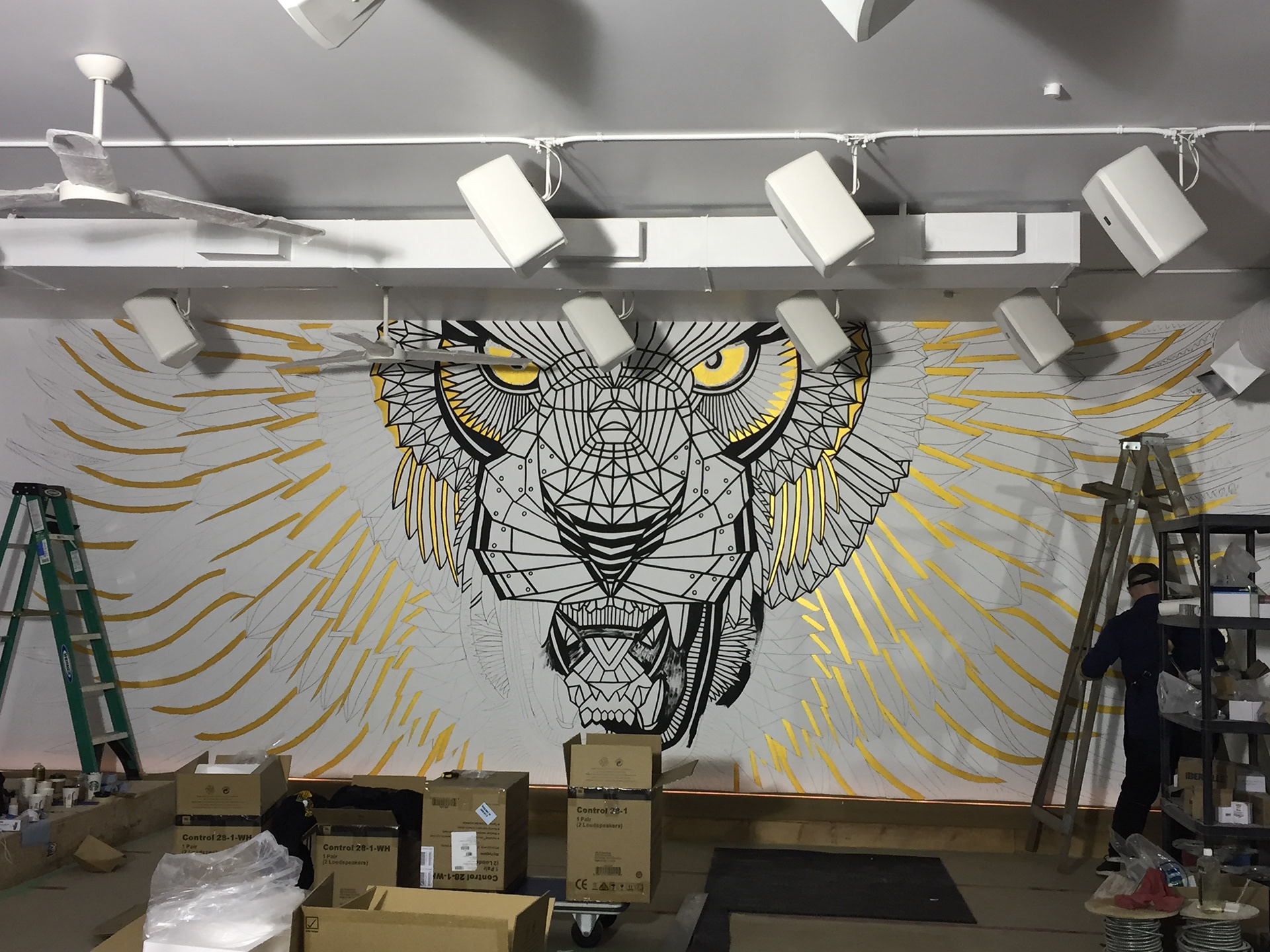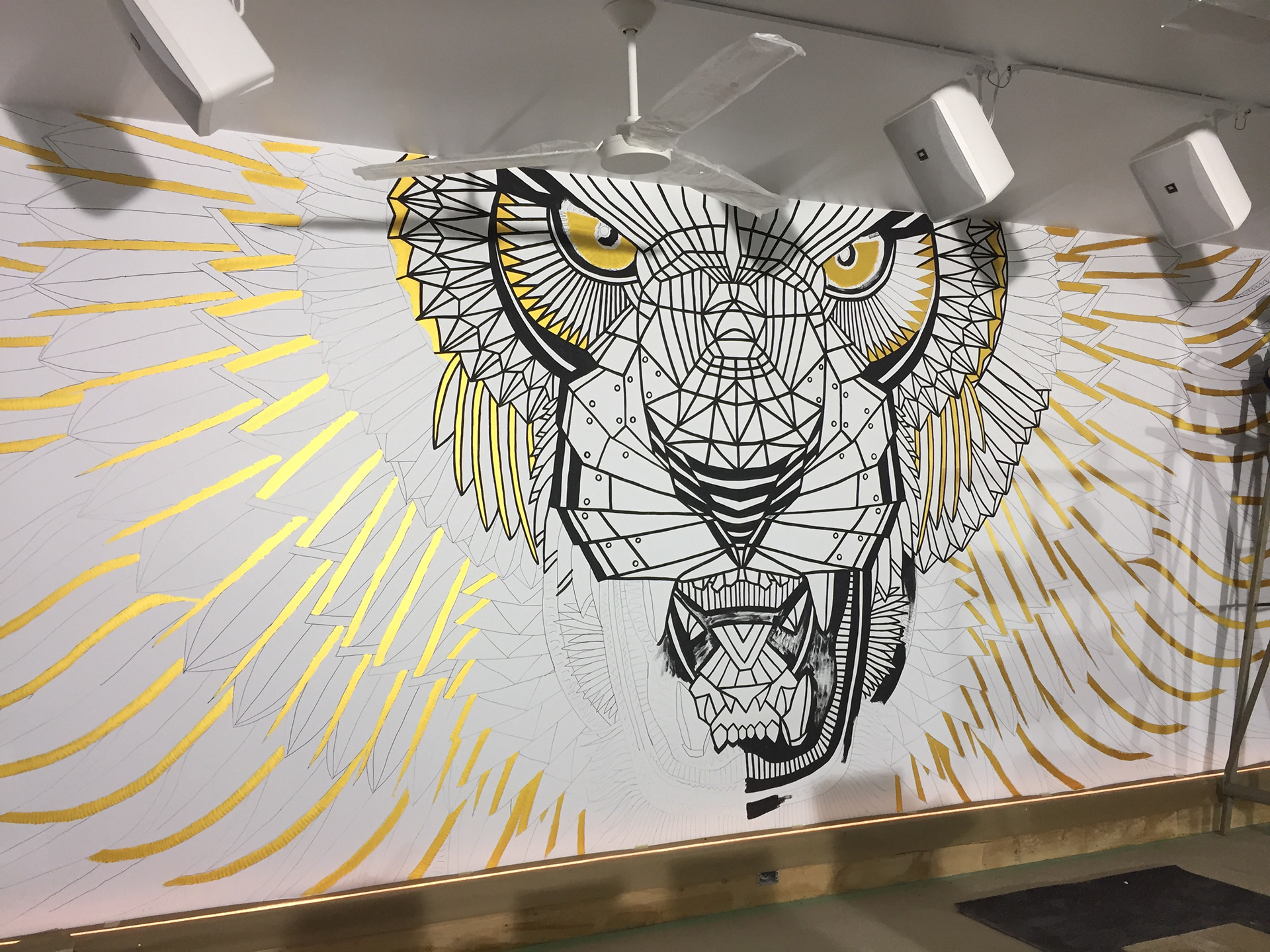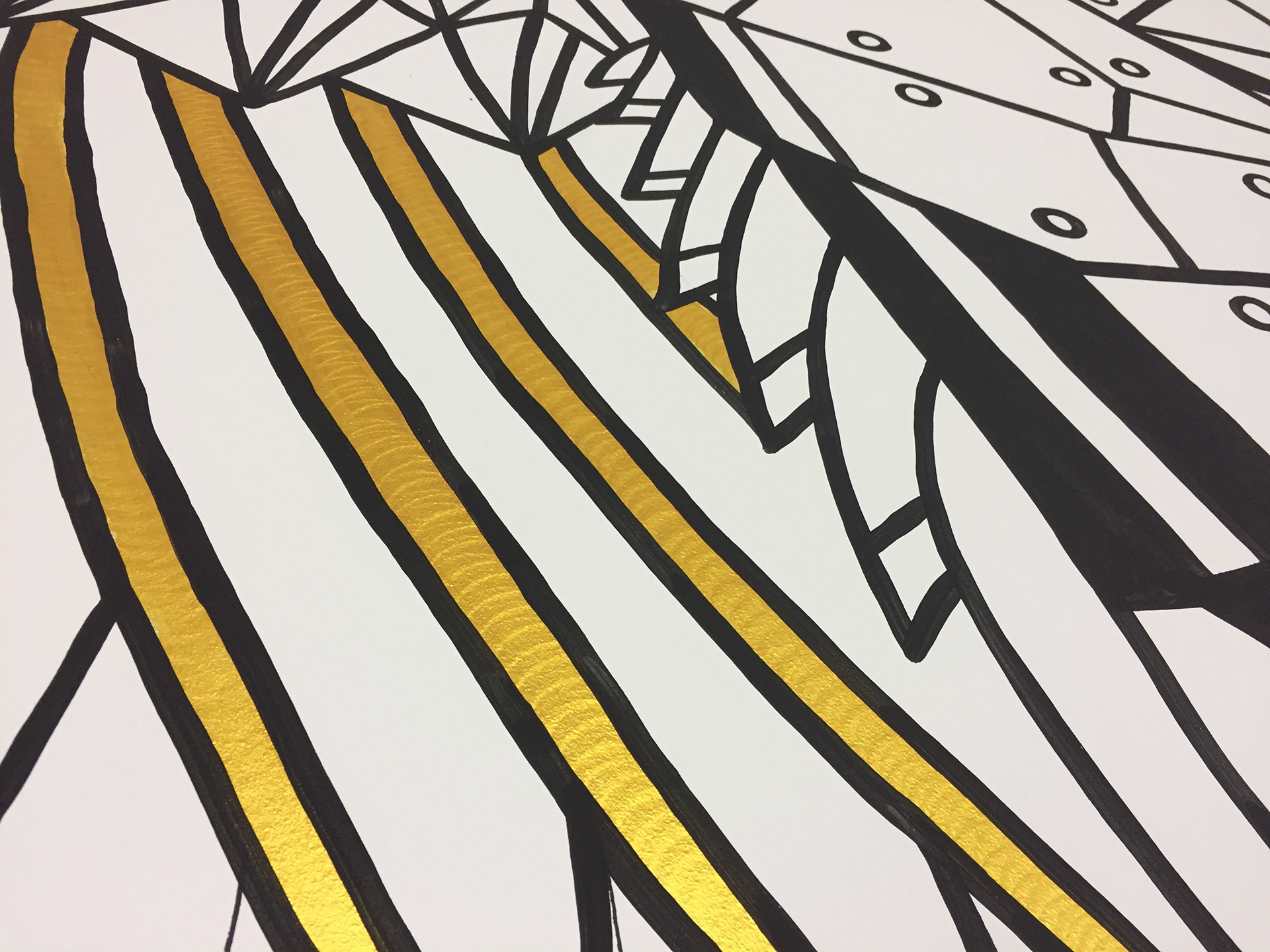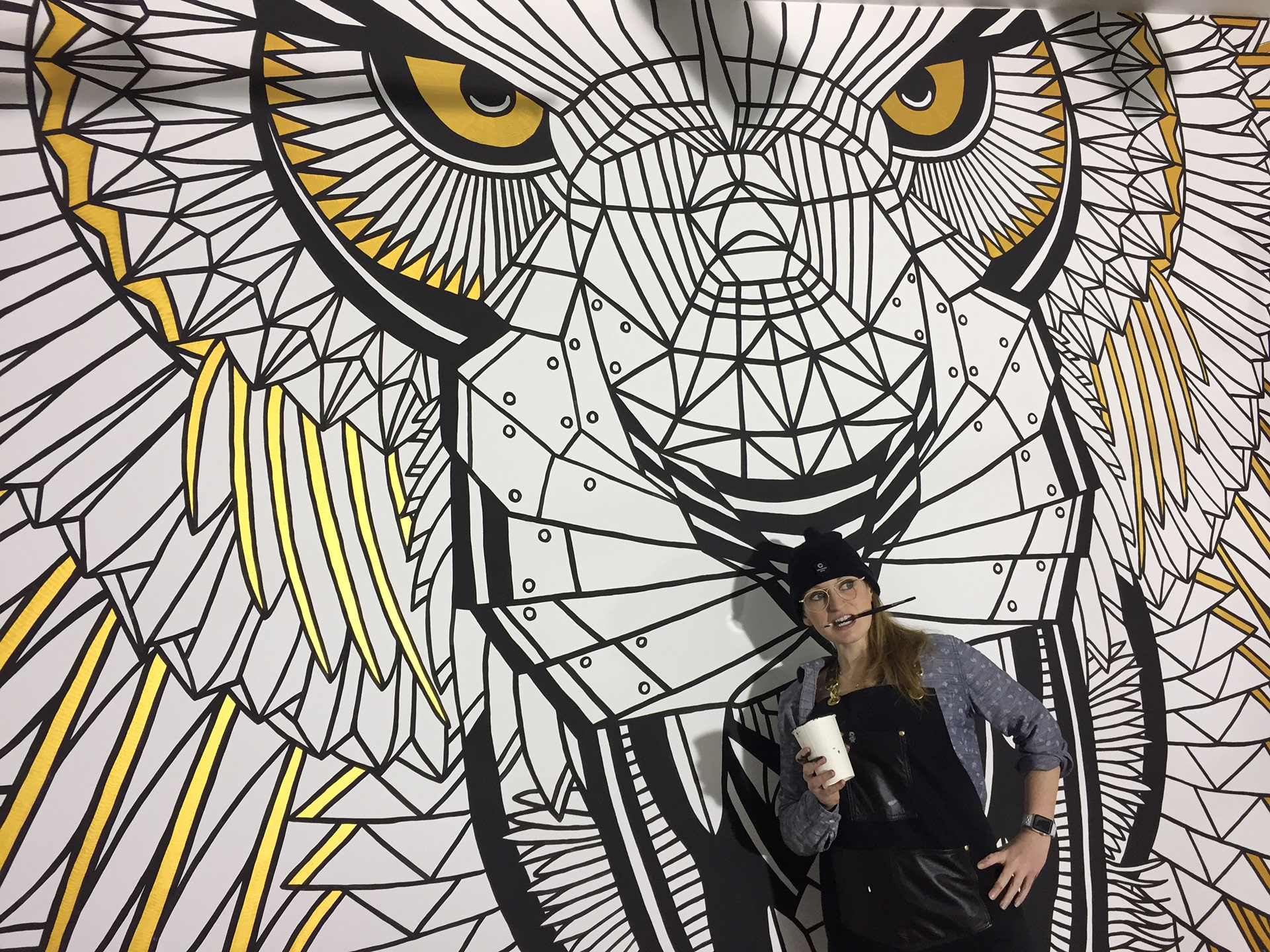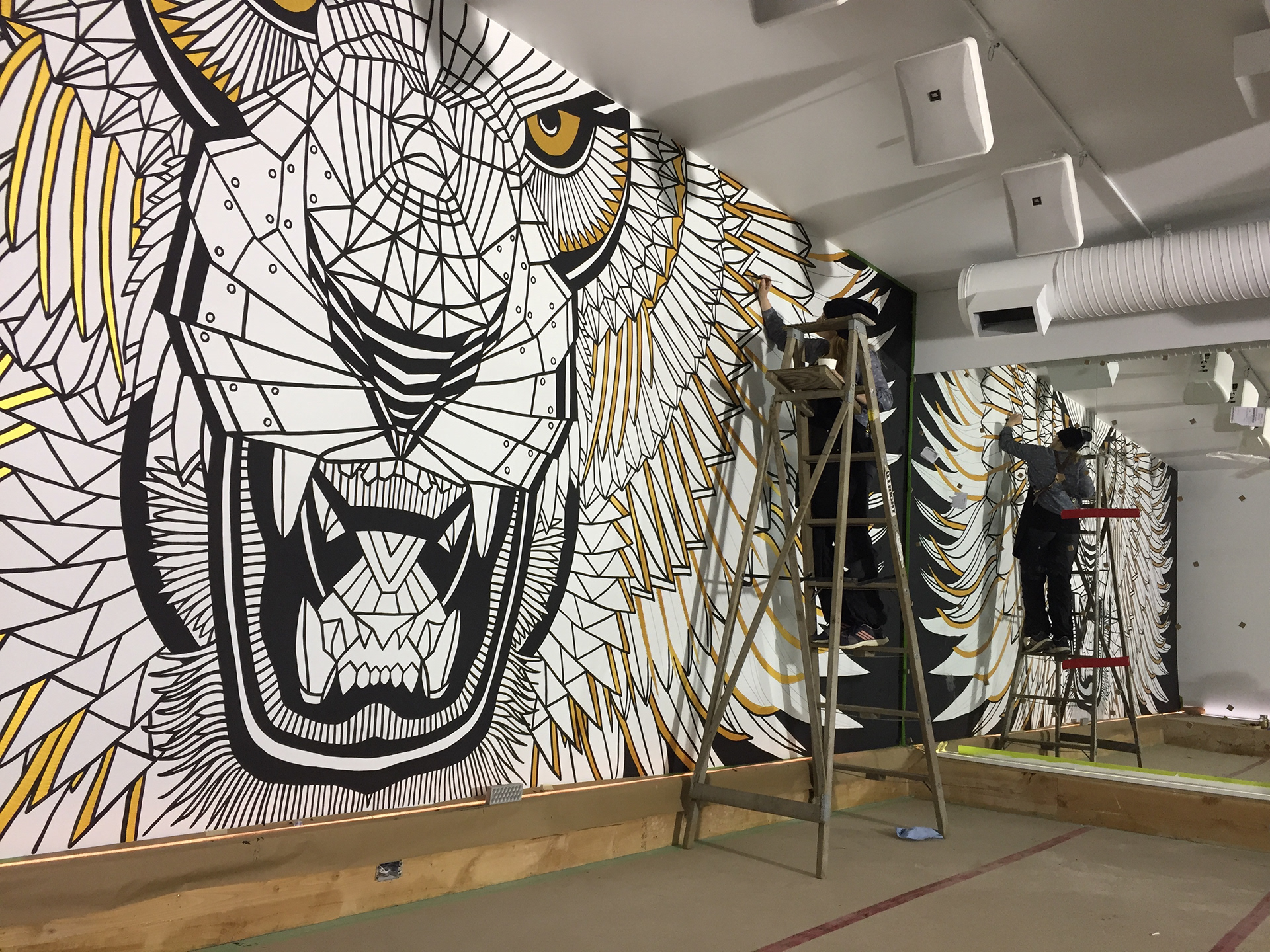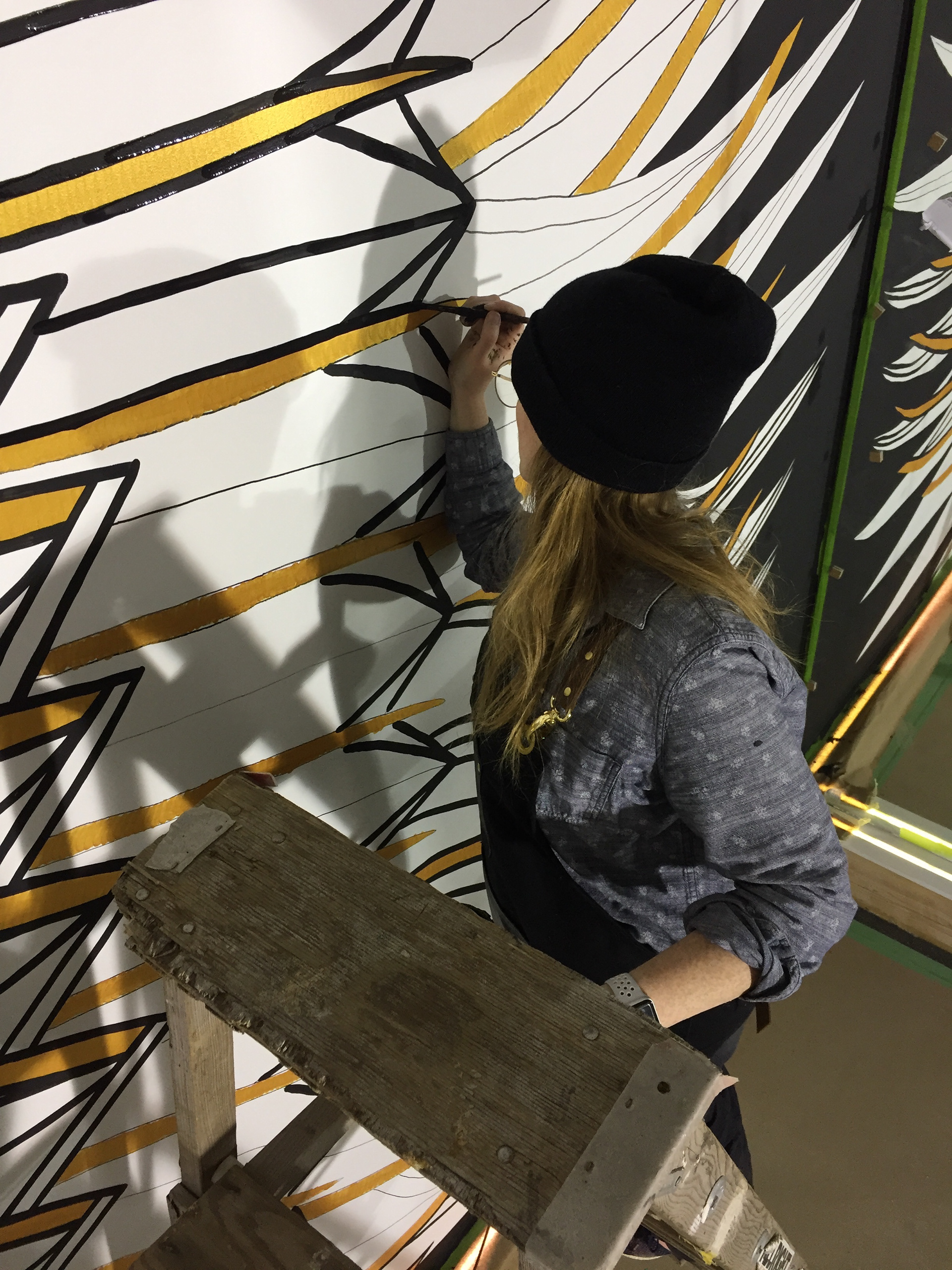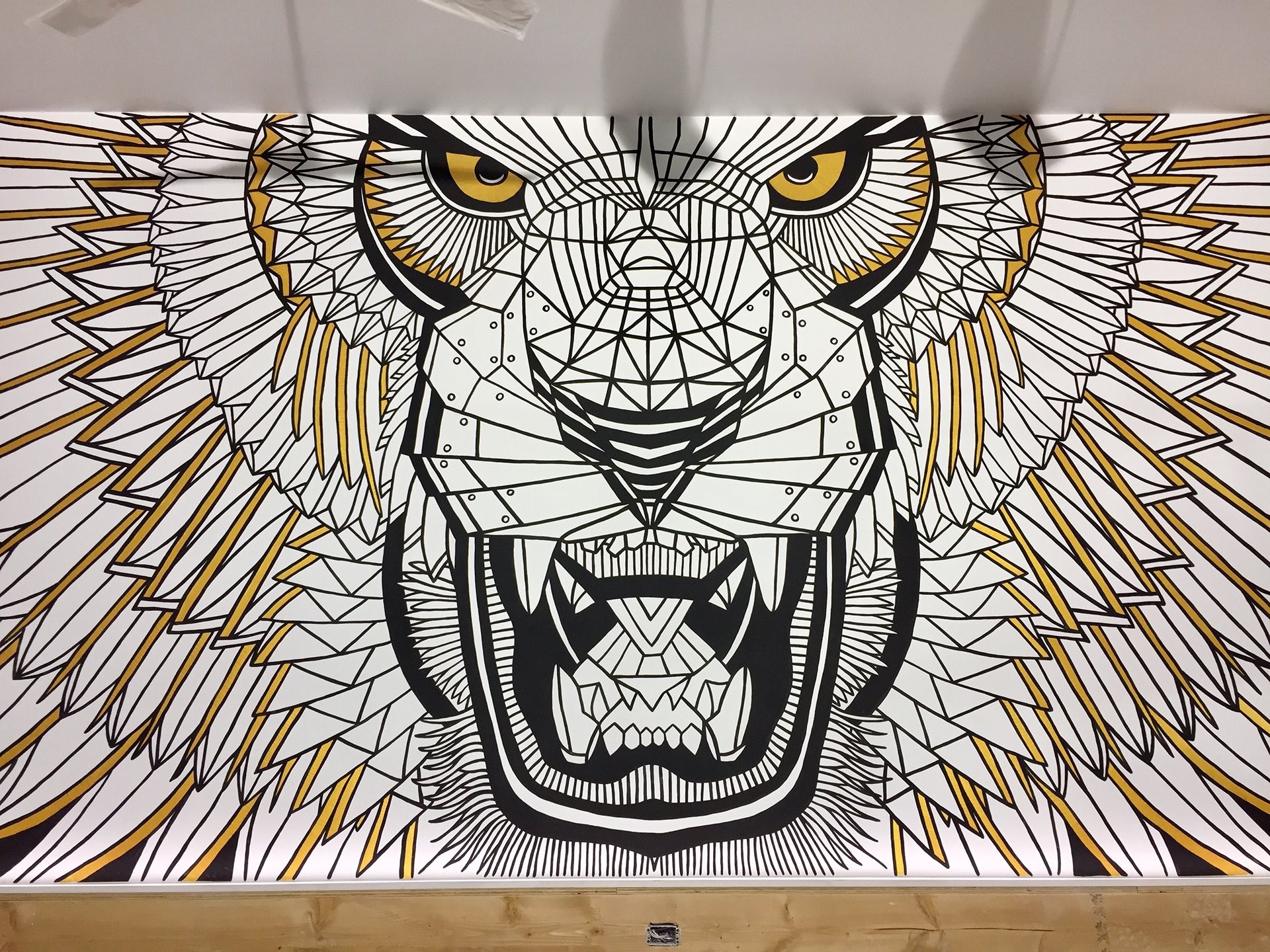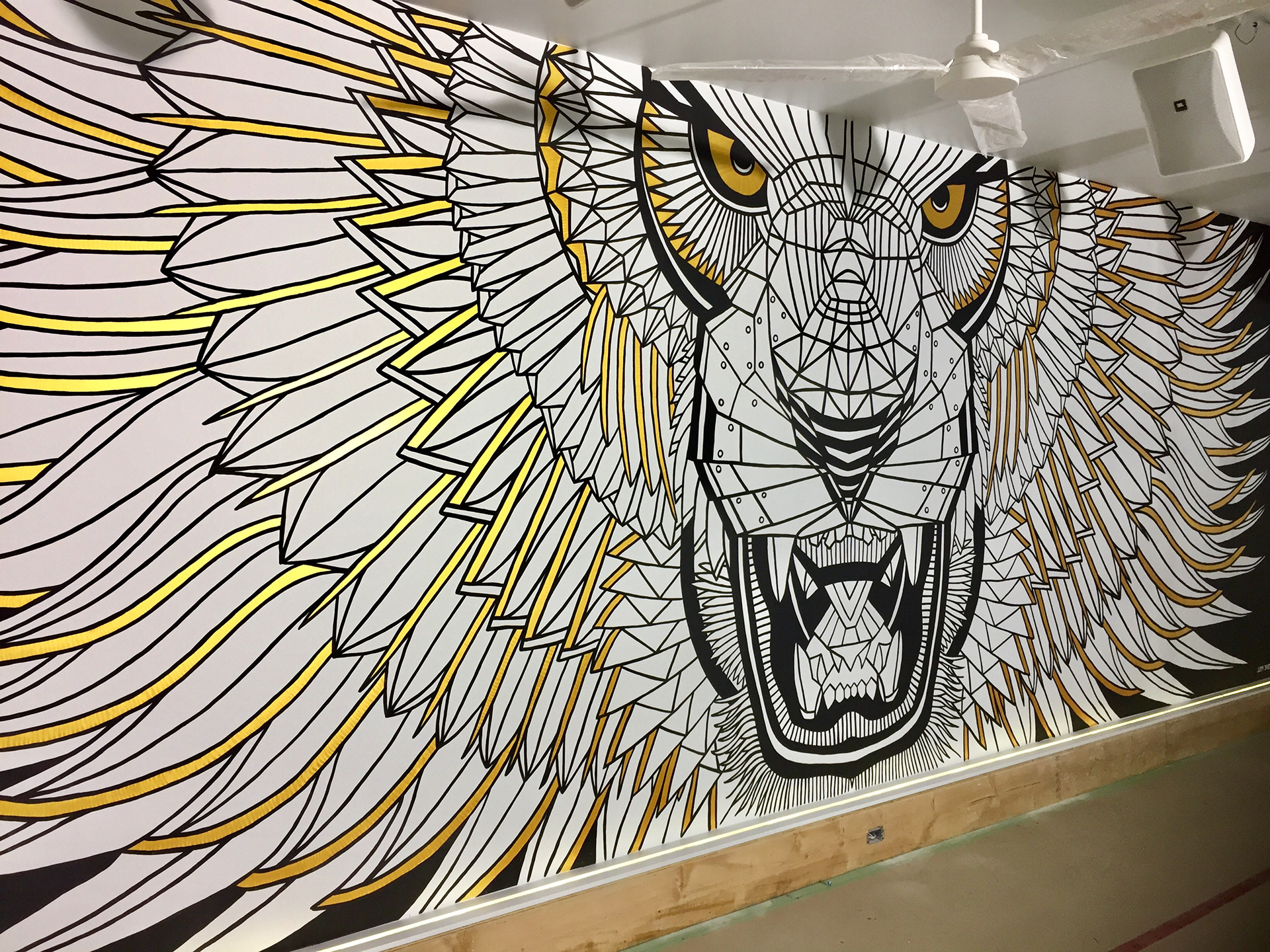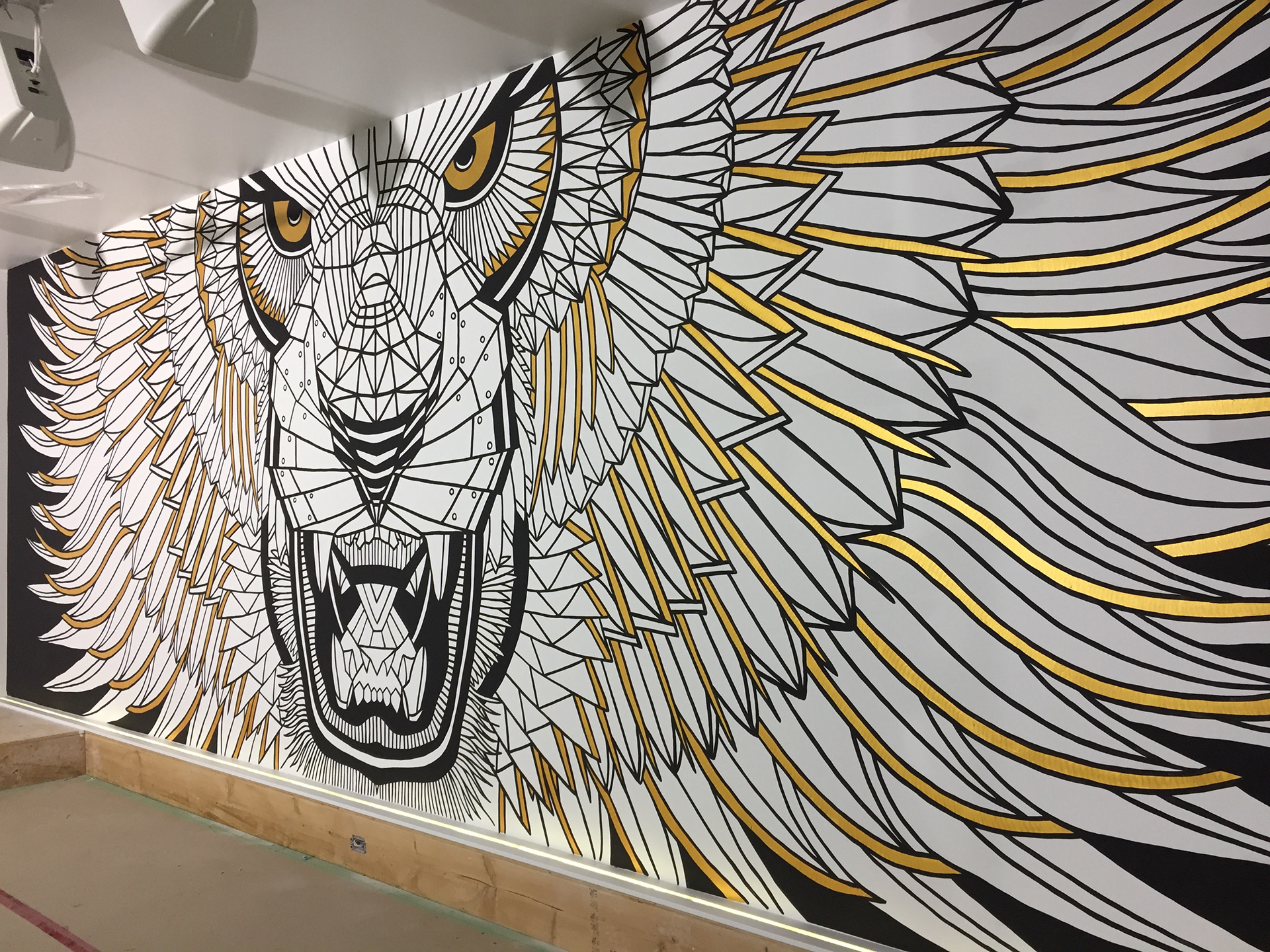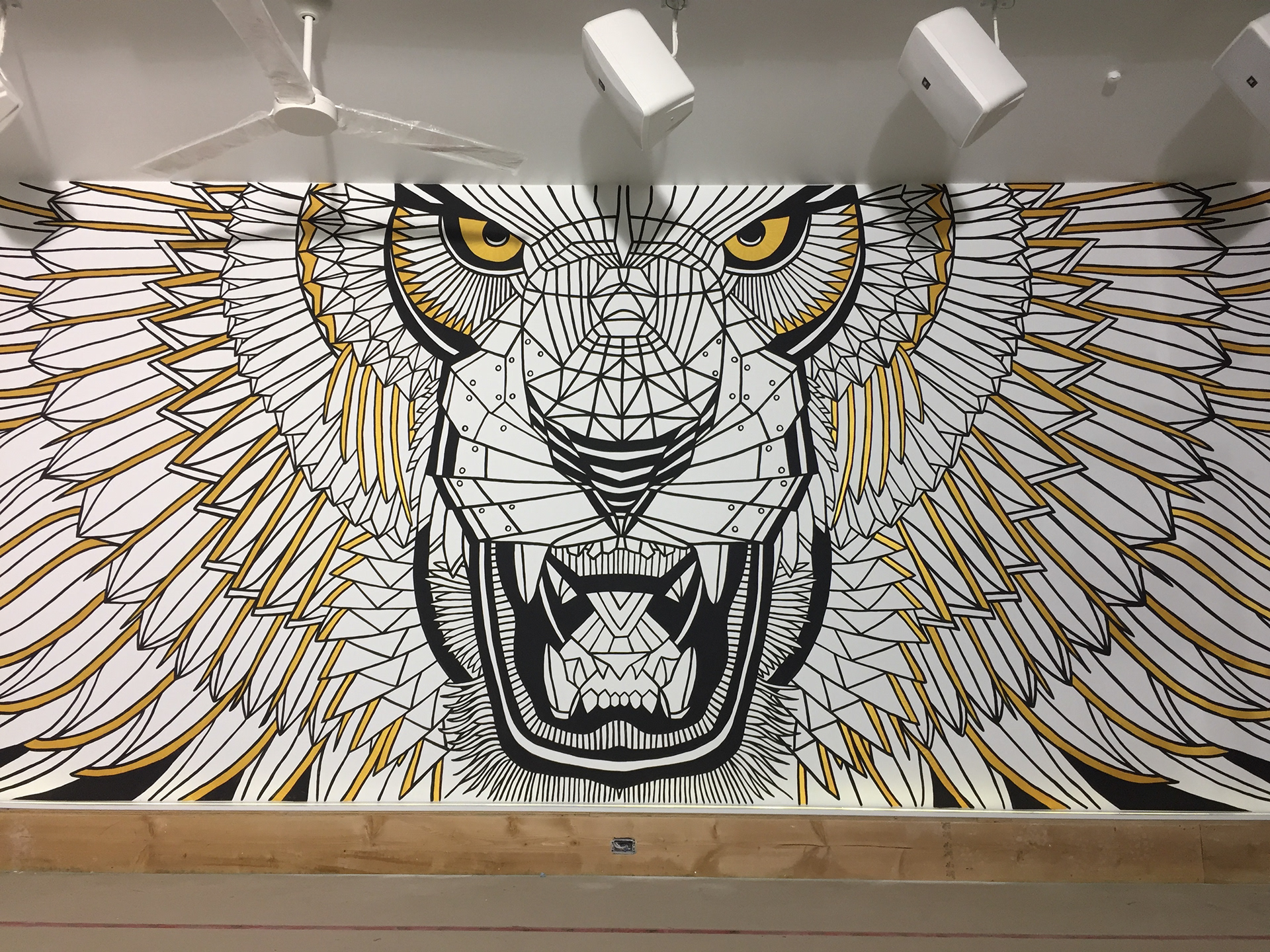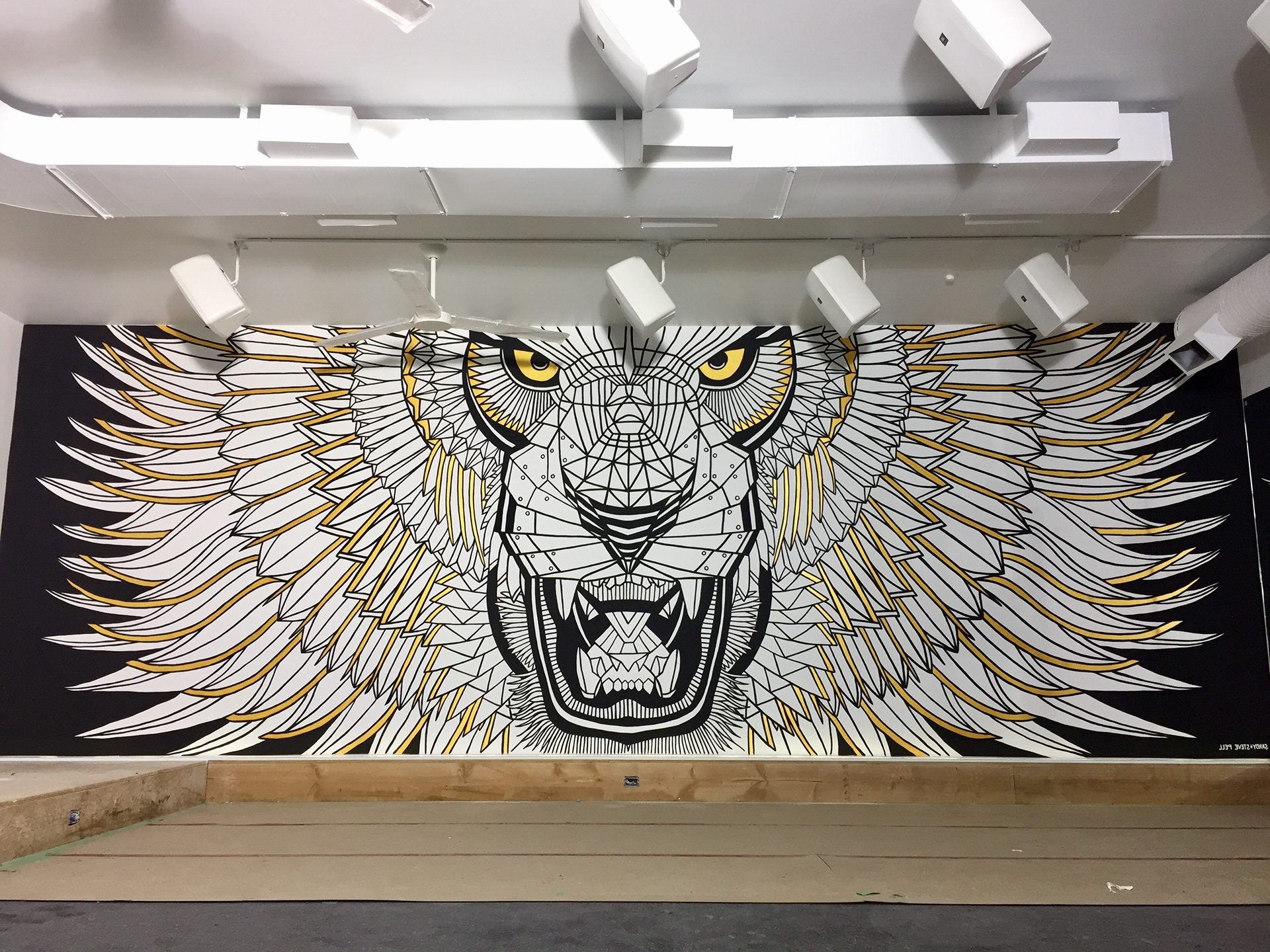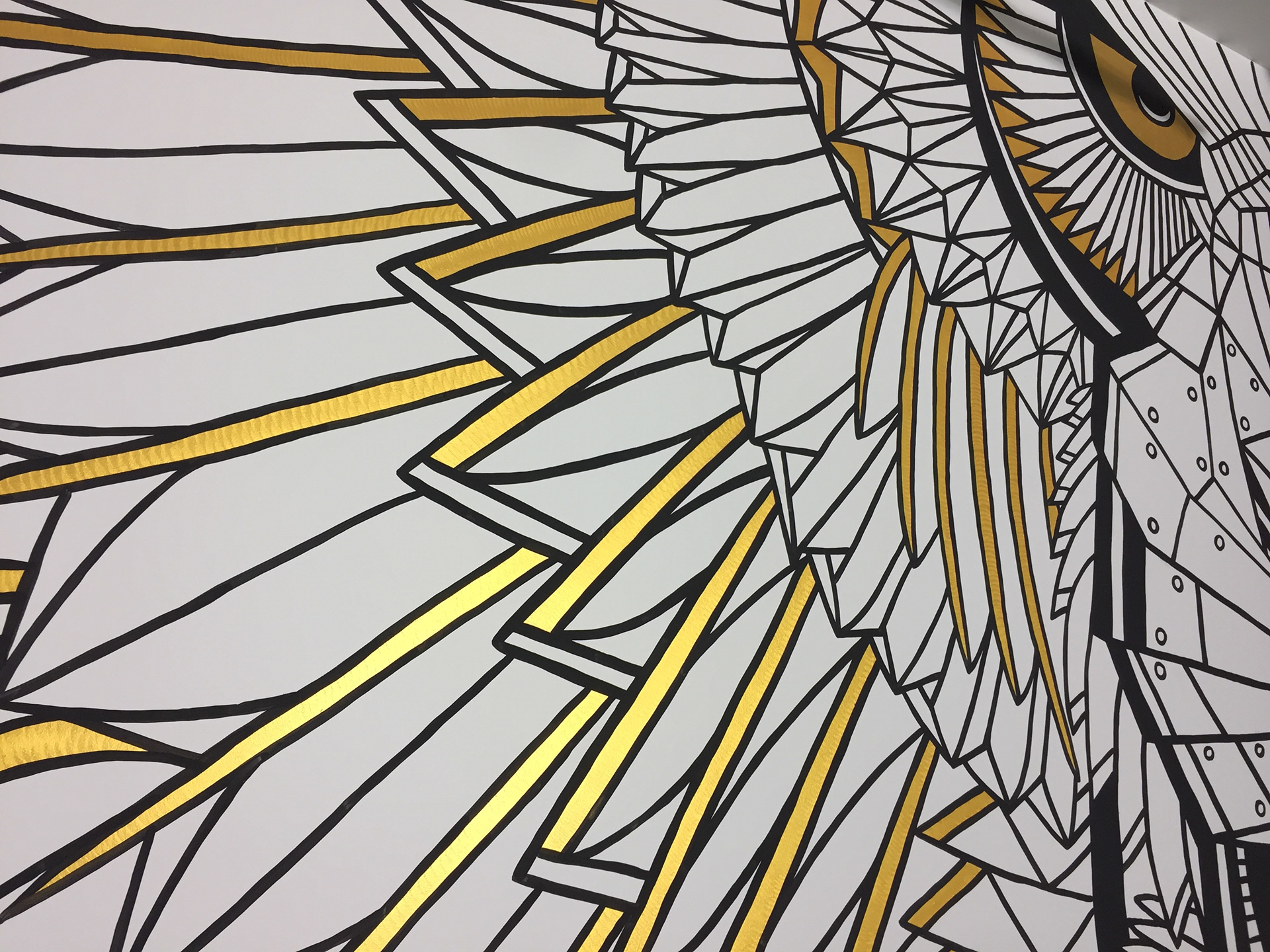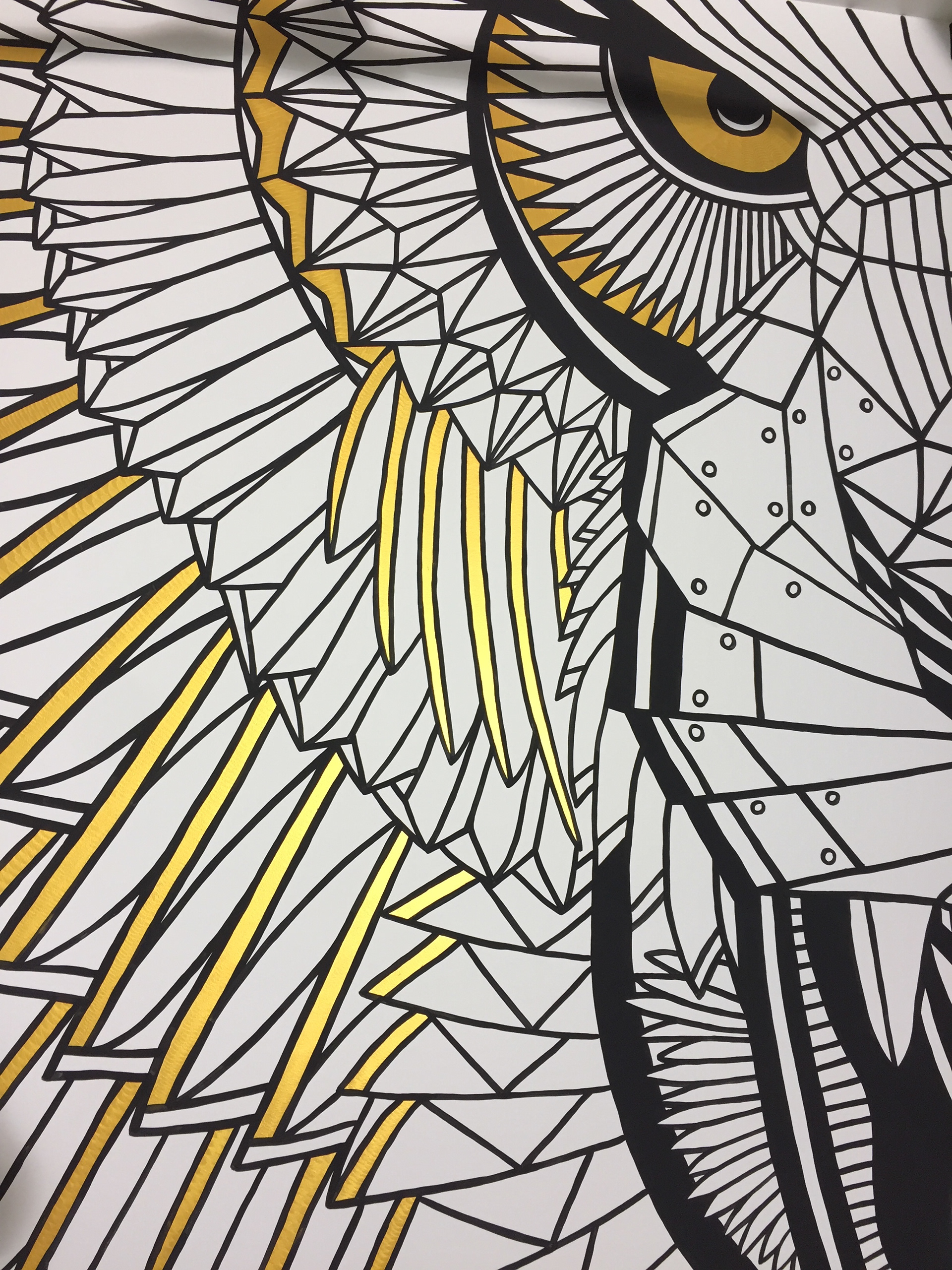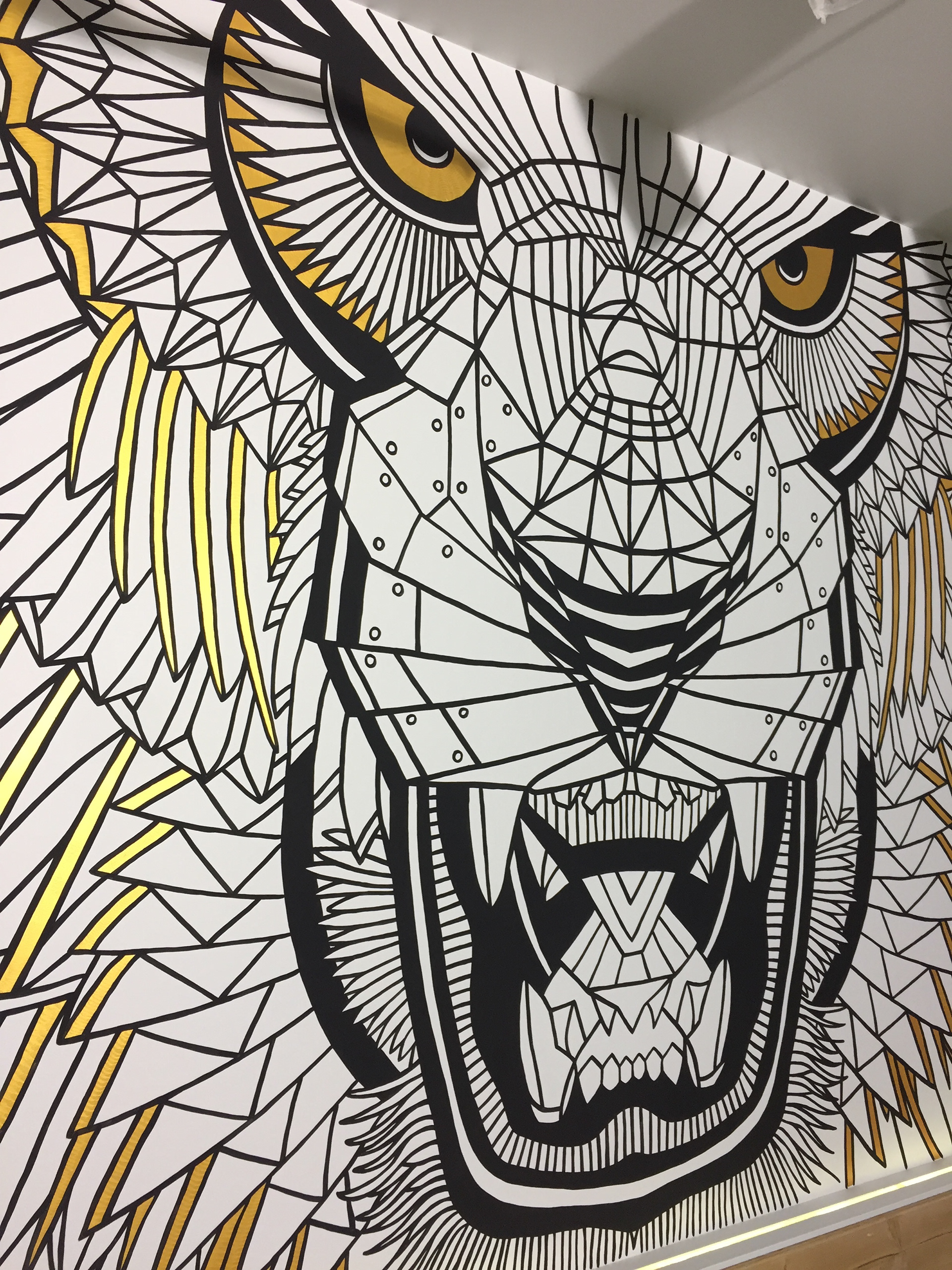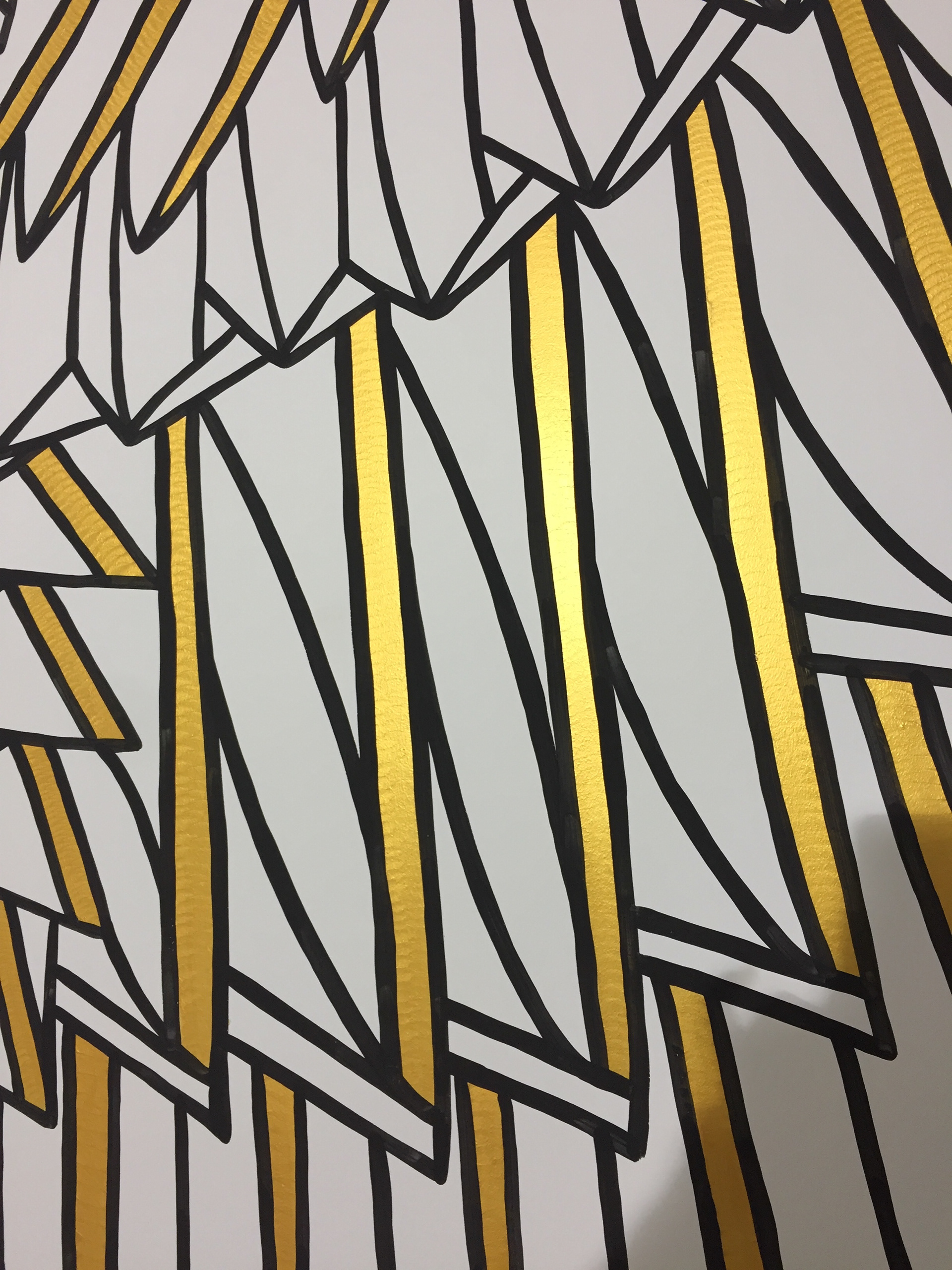 The Results
In late February 2019, Sandy and Steve flew out to Vancouver to paint their mural in the brand new, gym space. During the painting process, the rubber floors had yet to be installed, the LED lights still being added into the floor, the white wall painting was still in progress, and the stereo systems were still being hung.
Ultimately, the fact that all of these final elements were being installed over the same period as the mural painting was taking place made for an incredible space transformation. In only four days, the large, white spin studio classroom quickly turned into a mesmerizing, fierce, bold, and loud space–a space that would soon become perfect for pushing hard in every rider's next spin class!
Thank you to Dominik Desbois and the Spin Society Cycling Studio team for giving Pellvetica an opportunity to work within your flourishing new location! Congrats on the success of your brand!