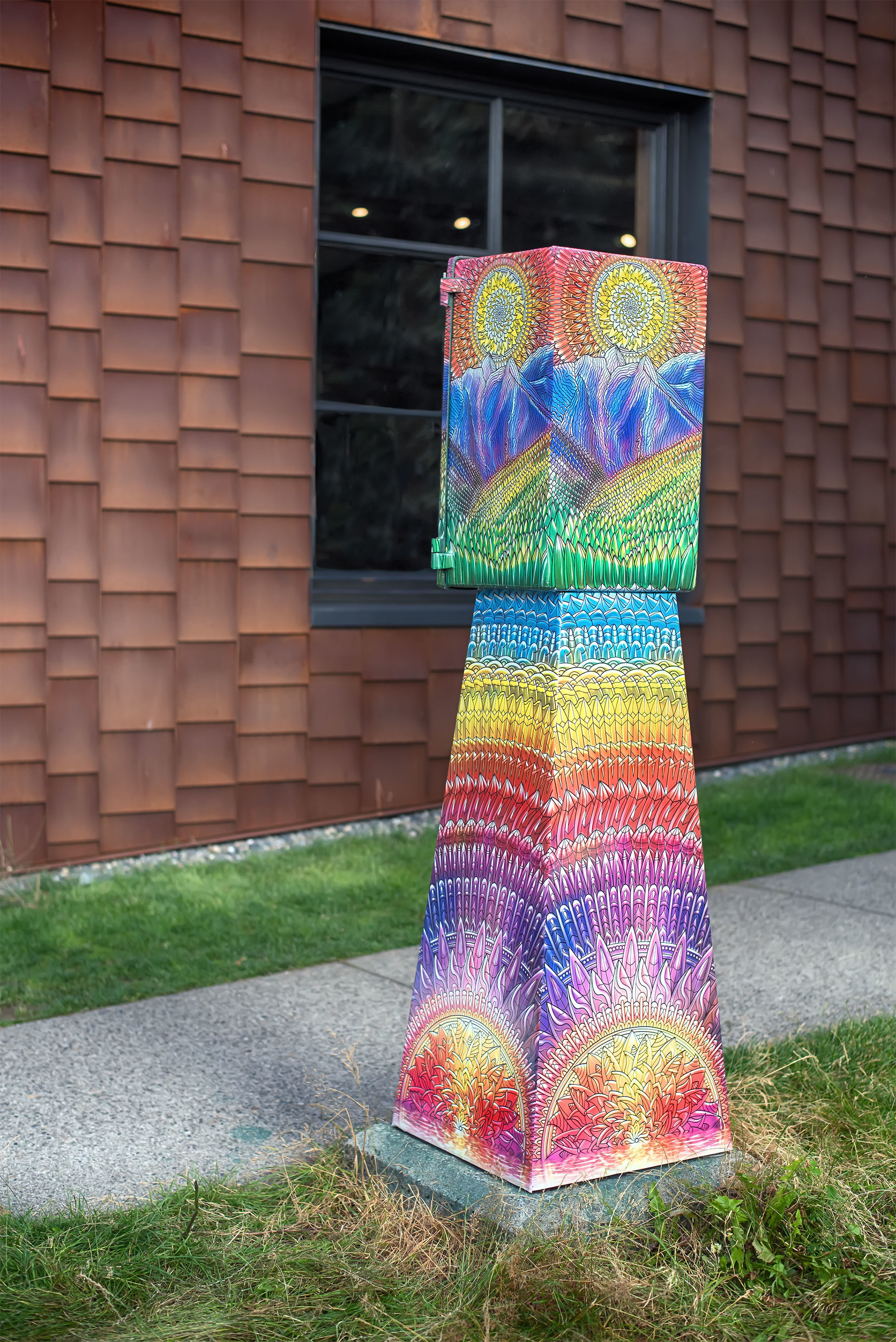 All cities fight the good fight to keep their streets clean of graffiti. Each day, hundreds of new tags appear on trains, buildings, and on public city property across the nation. The City of Vancouver, located in beautiful British Columbia, Canada, decided to combat this fight using public art as a deterrent. The goal of the project was to detract vandals from further marking up utility boxes across the city. They
issued a public proposal
to call upon artists to create anti-graffiti vinyl wraps that would wrap utility boxes at major traffic intersections across the city.
Within only two weeks, more than 590 artists responded to the submission proposal. An executive director from each of the business improvement associations (BIAs) worked with the city to go through the concepts, one by one, to choose the final winners. Within a few weeks, 27 artists received emails that their works were among the selected designs. 
One of the submissions came from us at Pellvetica. We prepared a package that showcased illustrated works to celebrate the diverse wildlife of British Columbia. Kitsilano BIA's Executive Director immediately visualized Pellvetica's work as a perfect for the wrap that would cover the 
utility box out front of Patagonia
, the outdoor sports store. This box stood 6 feet tall at the corner of Maple Ave and West 4th in the heart of Vancouver's Kitsilano district.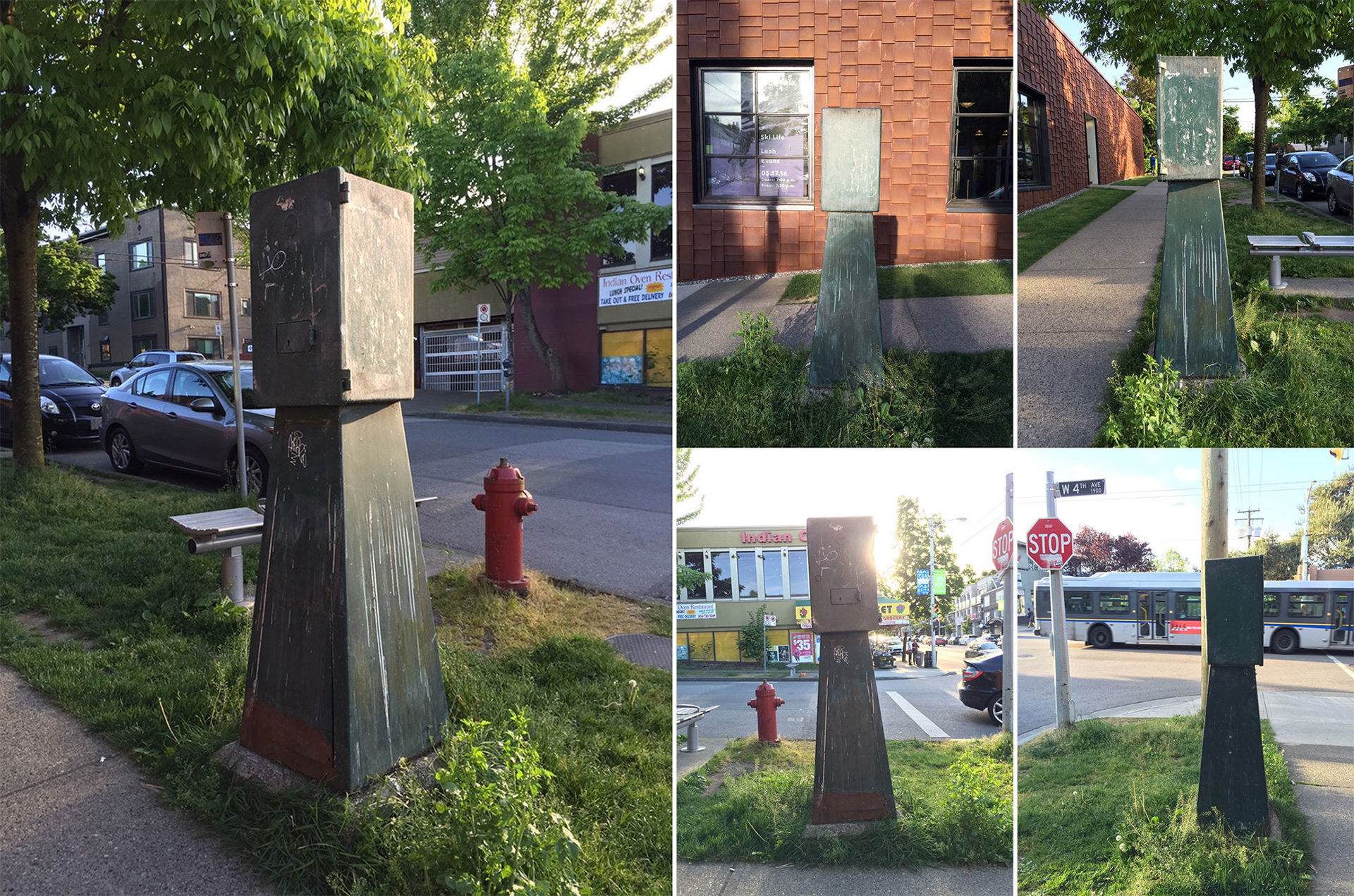 Below is an exploration of our process, from the initial idea and conceptualization, through to final installation.