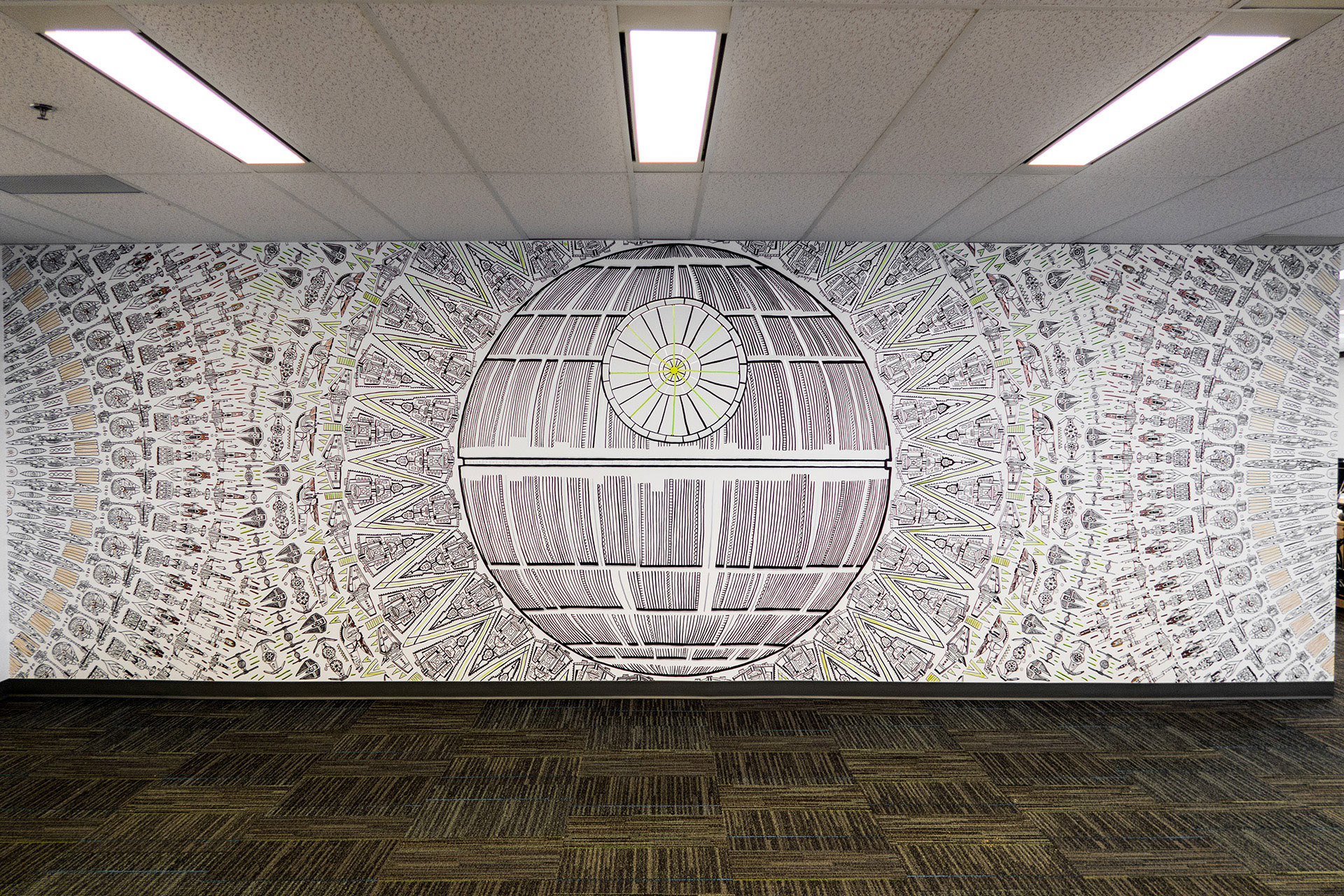 xMatters is a software engineering company headquartered in San Ramon, California. They had just relocated their Canadian operations into a new space downtown Vancouver, and connected with Pellvetica to install a mural.
When we first spoke to xMatters, we learned their staff were big science fiction fans. Over the past few weeks, we've been contemplating painting a large mandala, and the opportunity to paint their 26' wide blank canvas wall perfectly suited that vision. We designed a gigantic mandala using the classic shapes from the Star Wars films, including the Death Star, Imperial Starfleet, and Rebel Command fleet.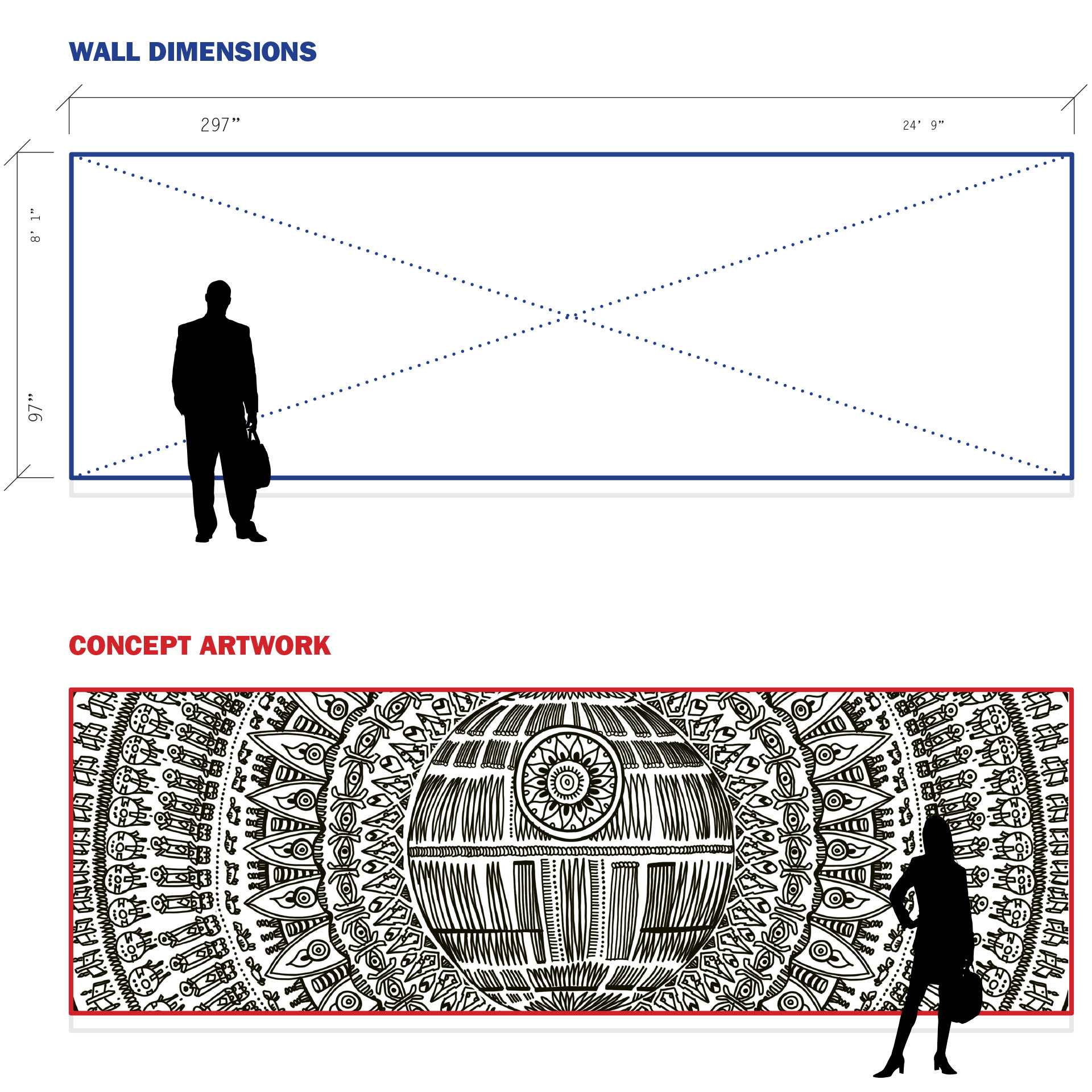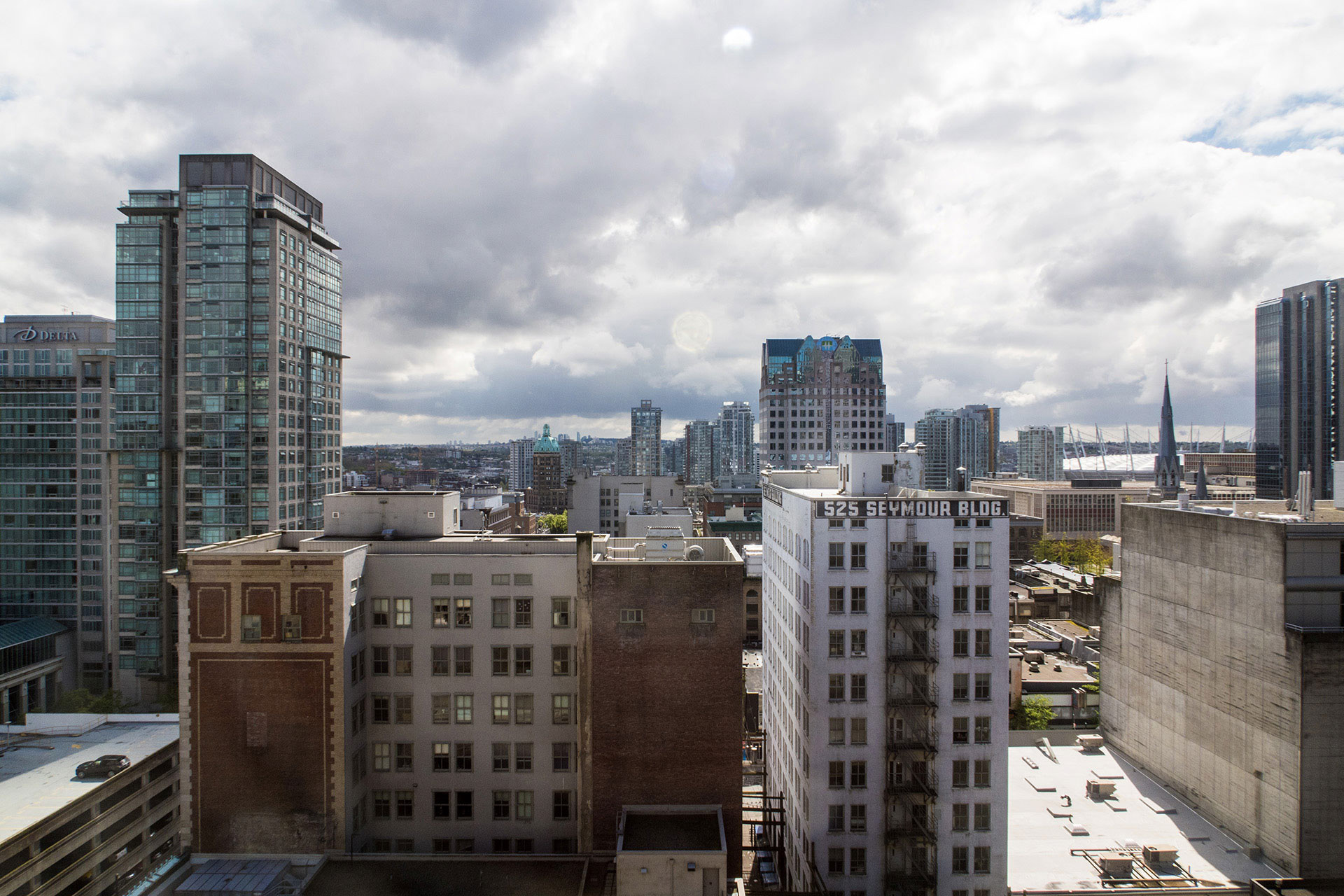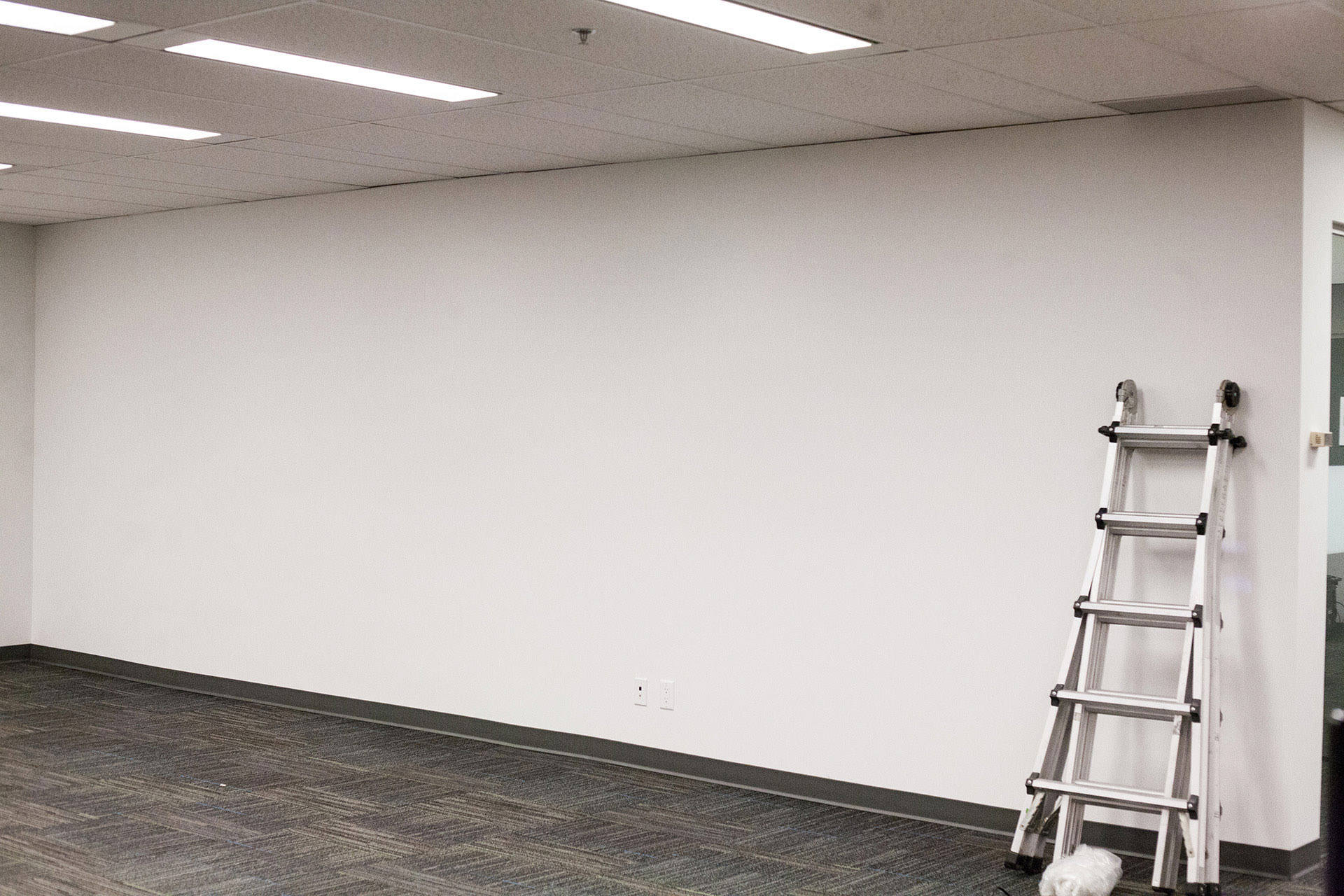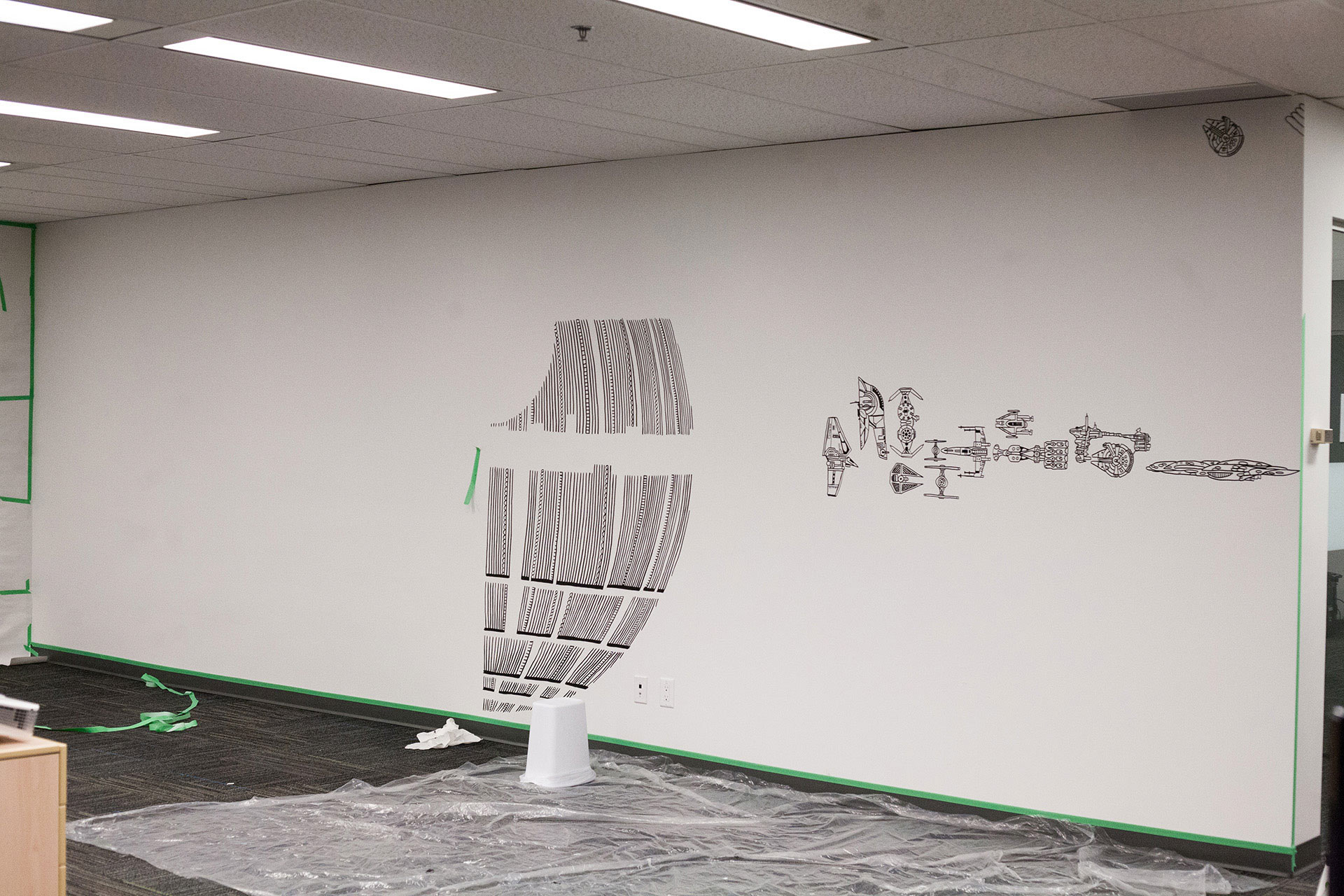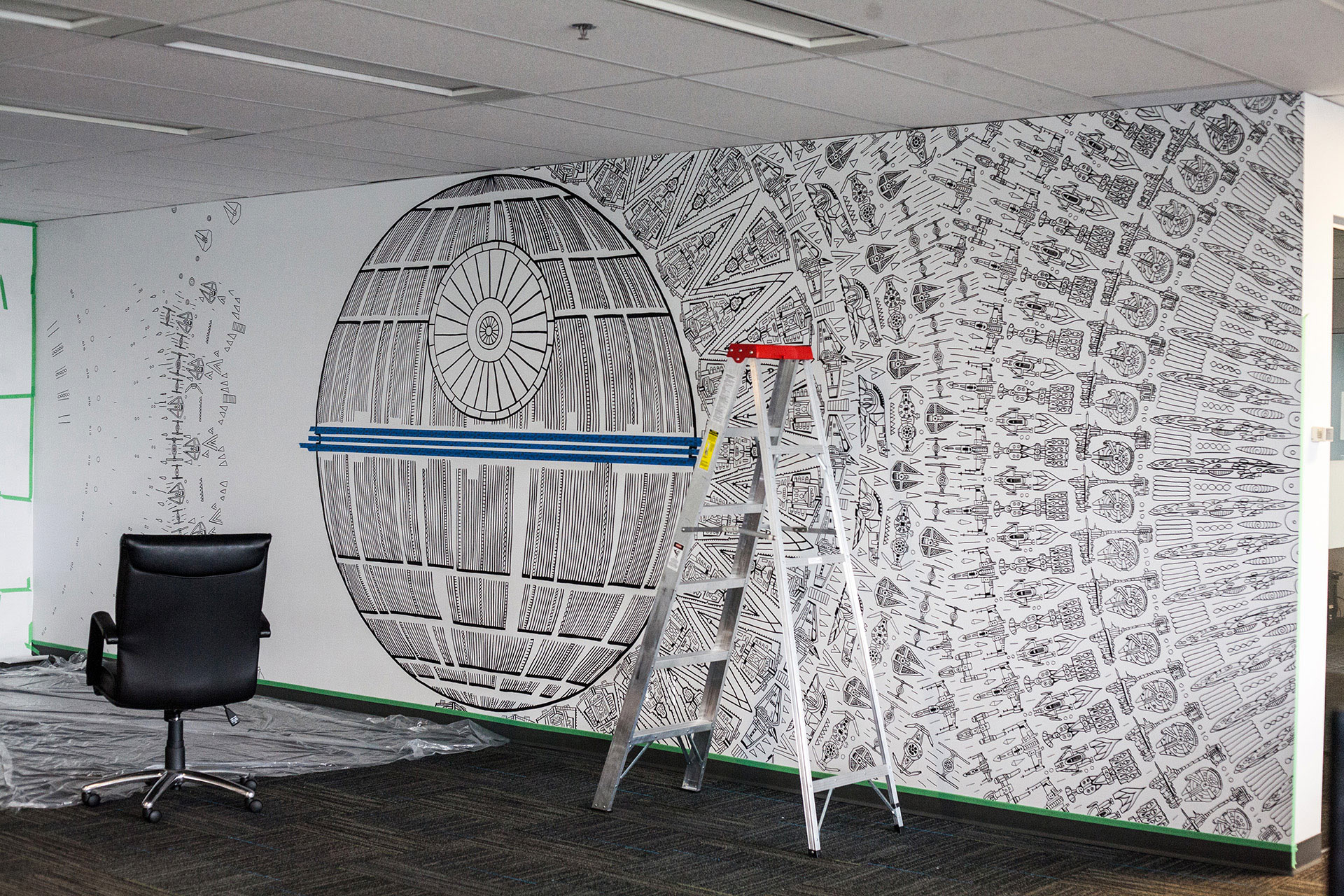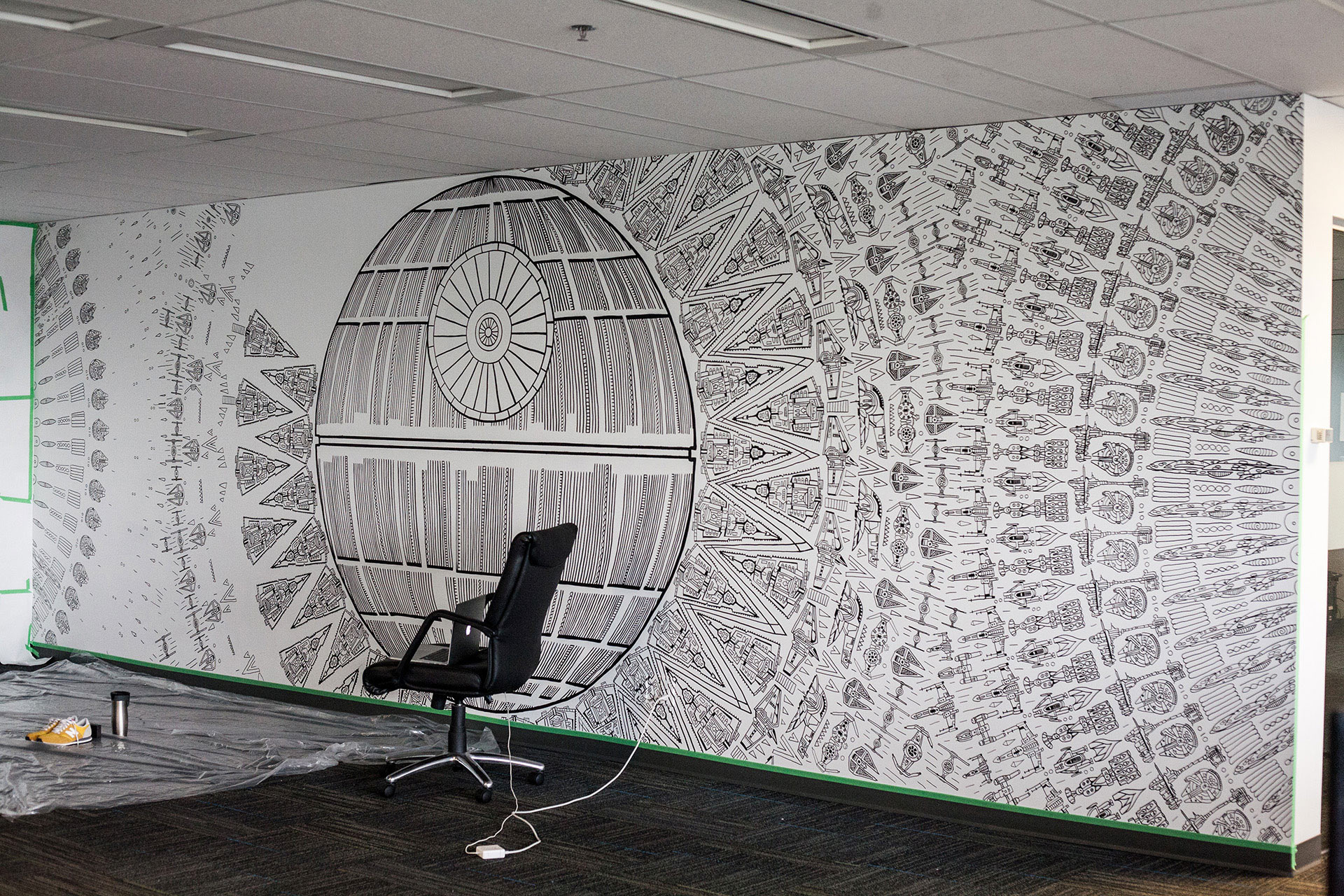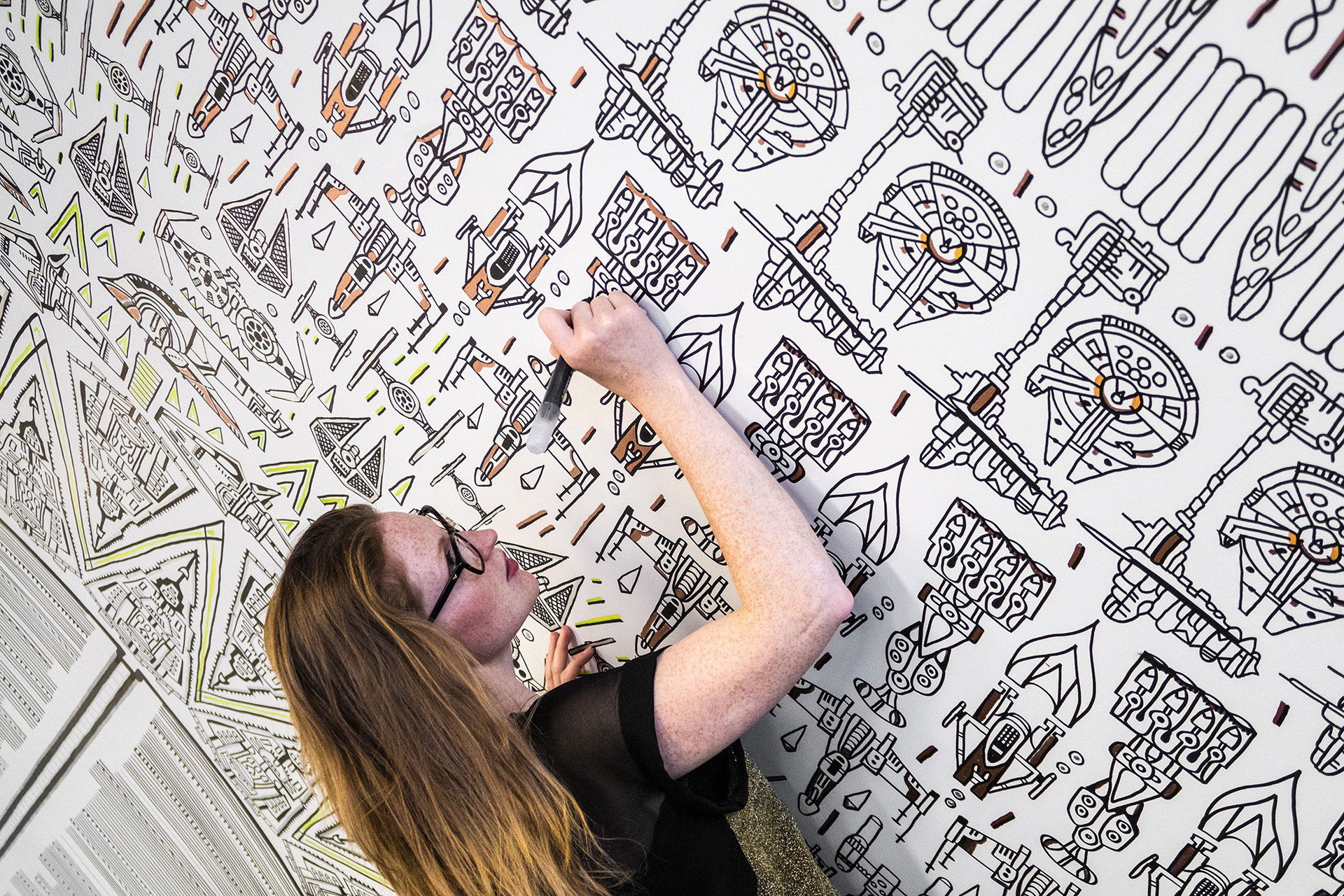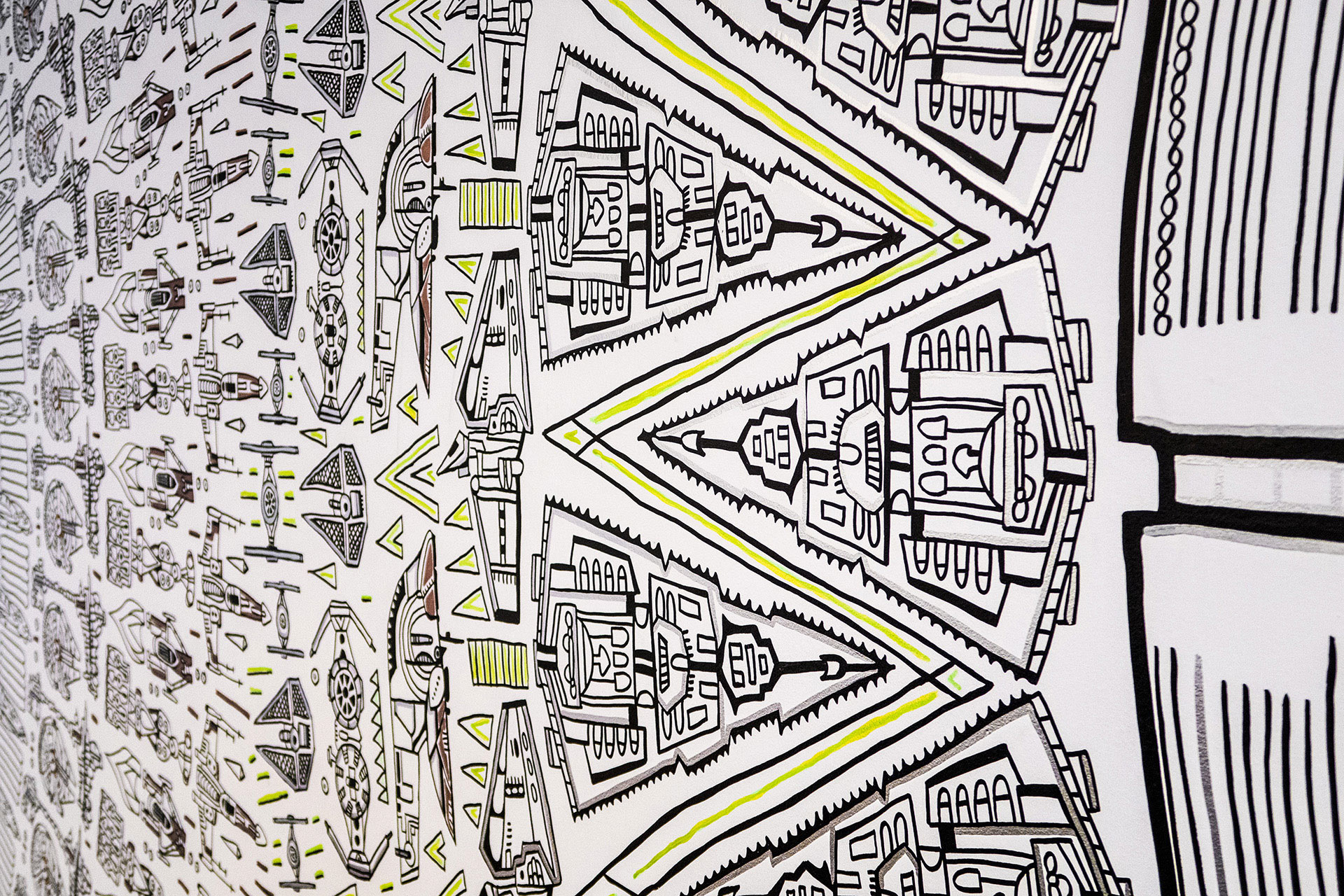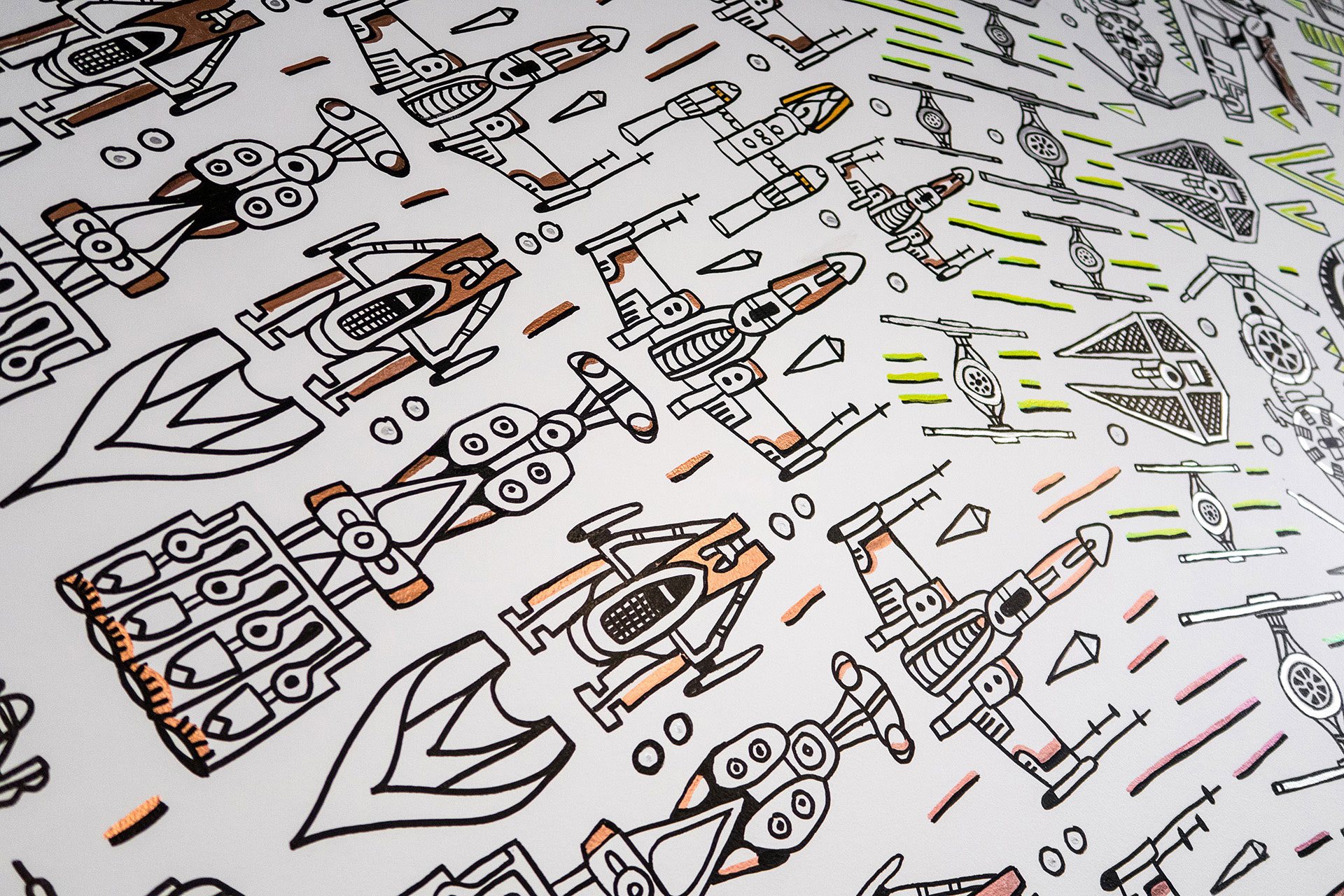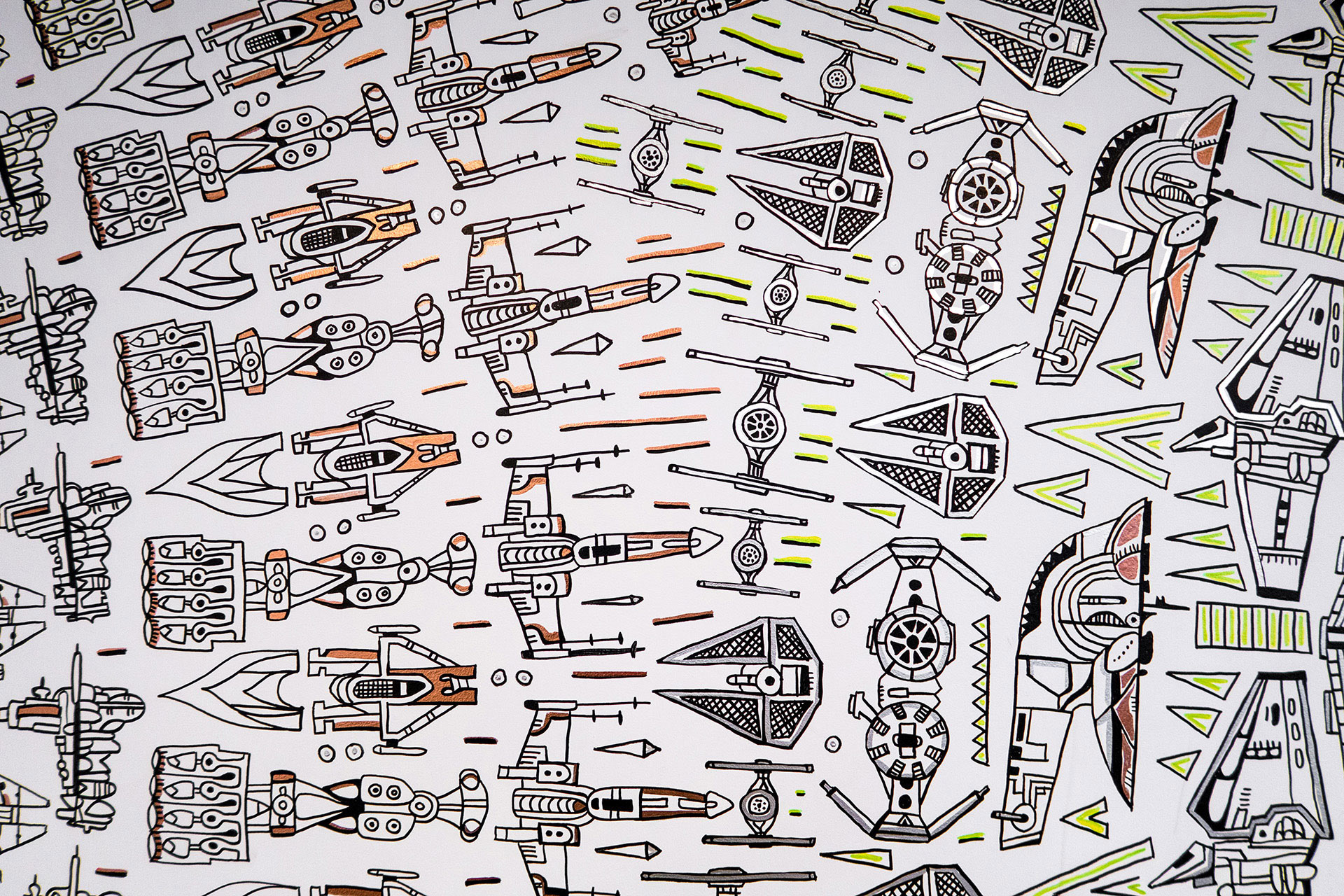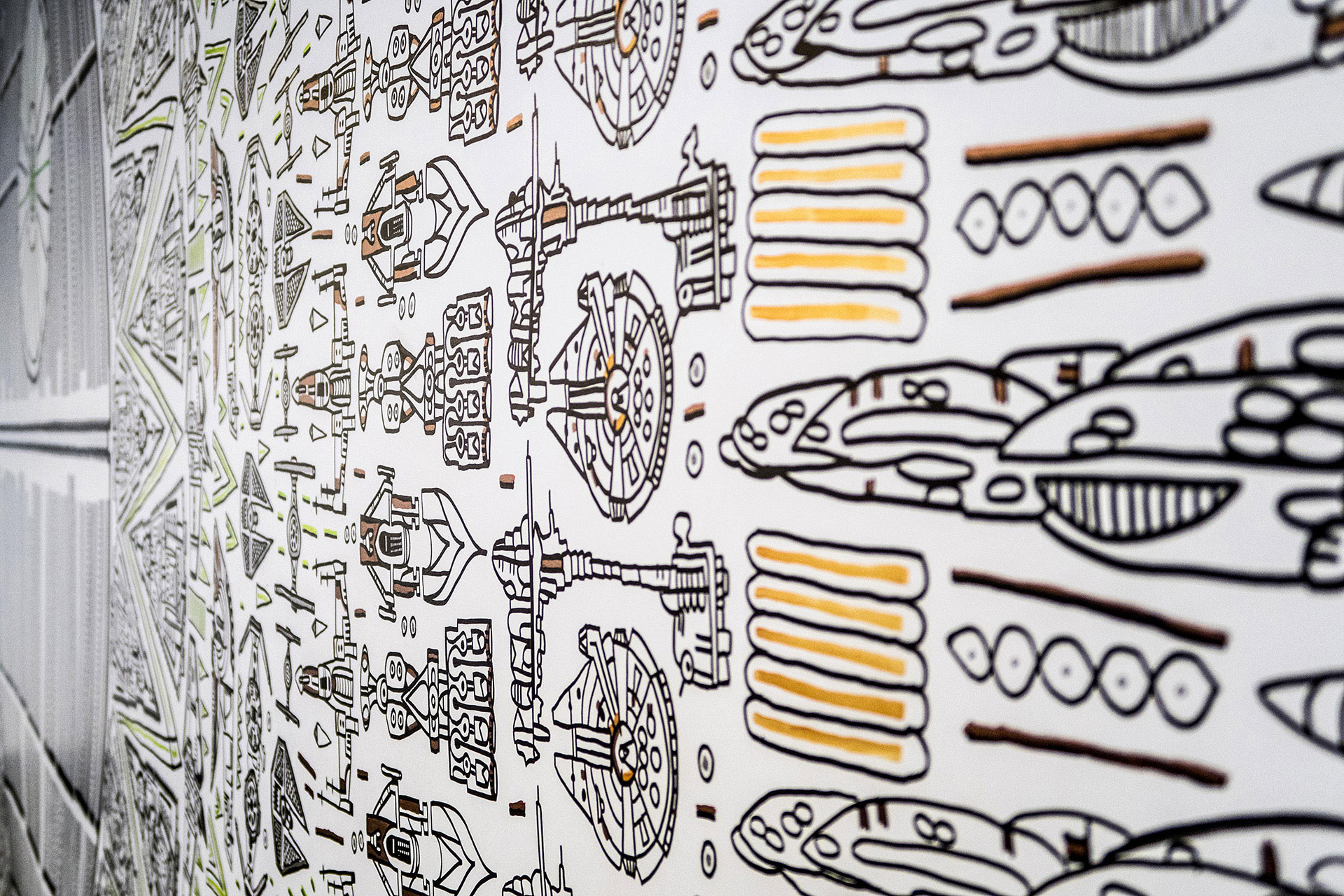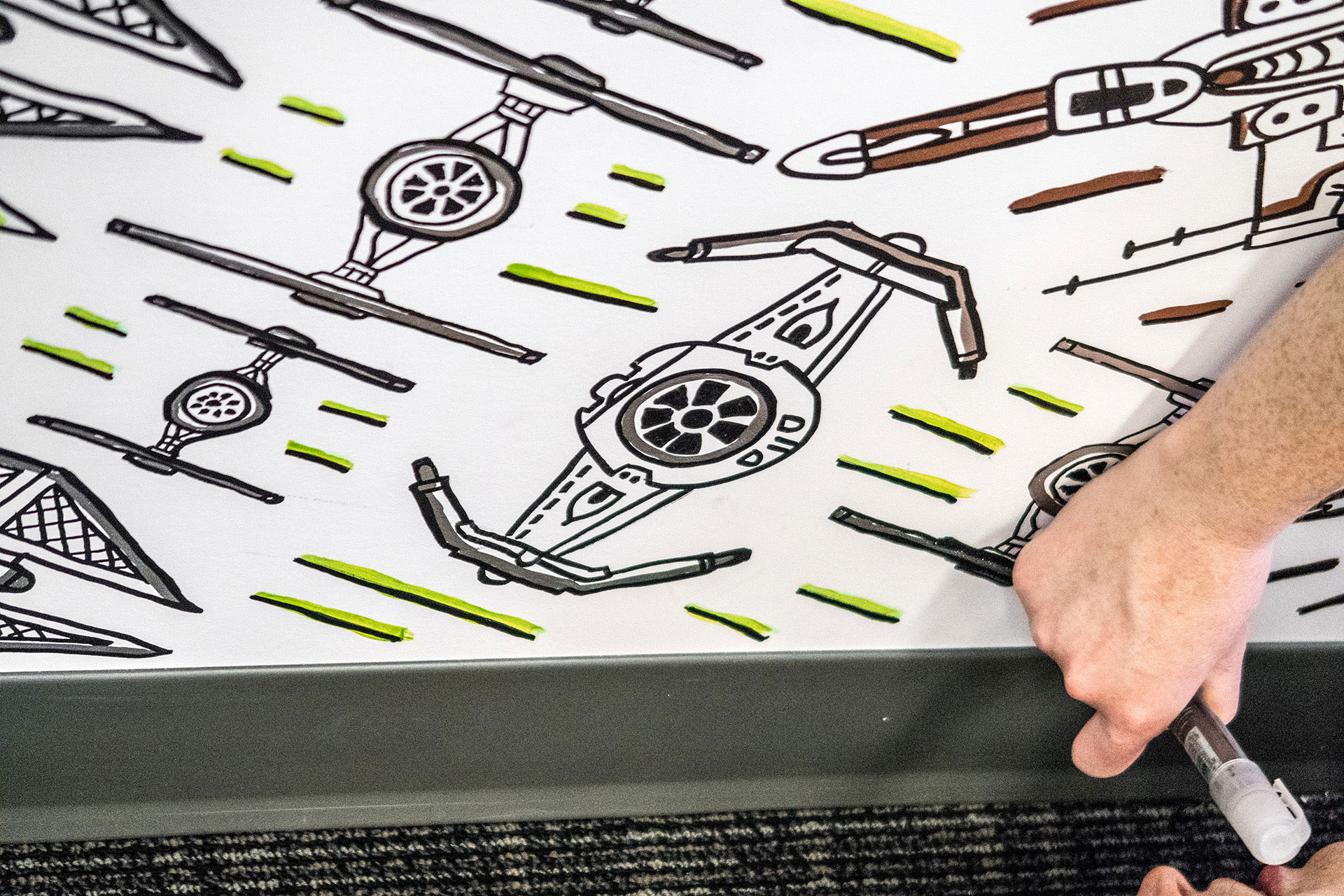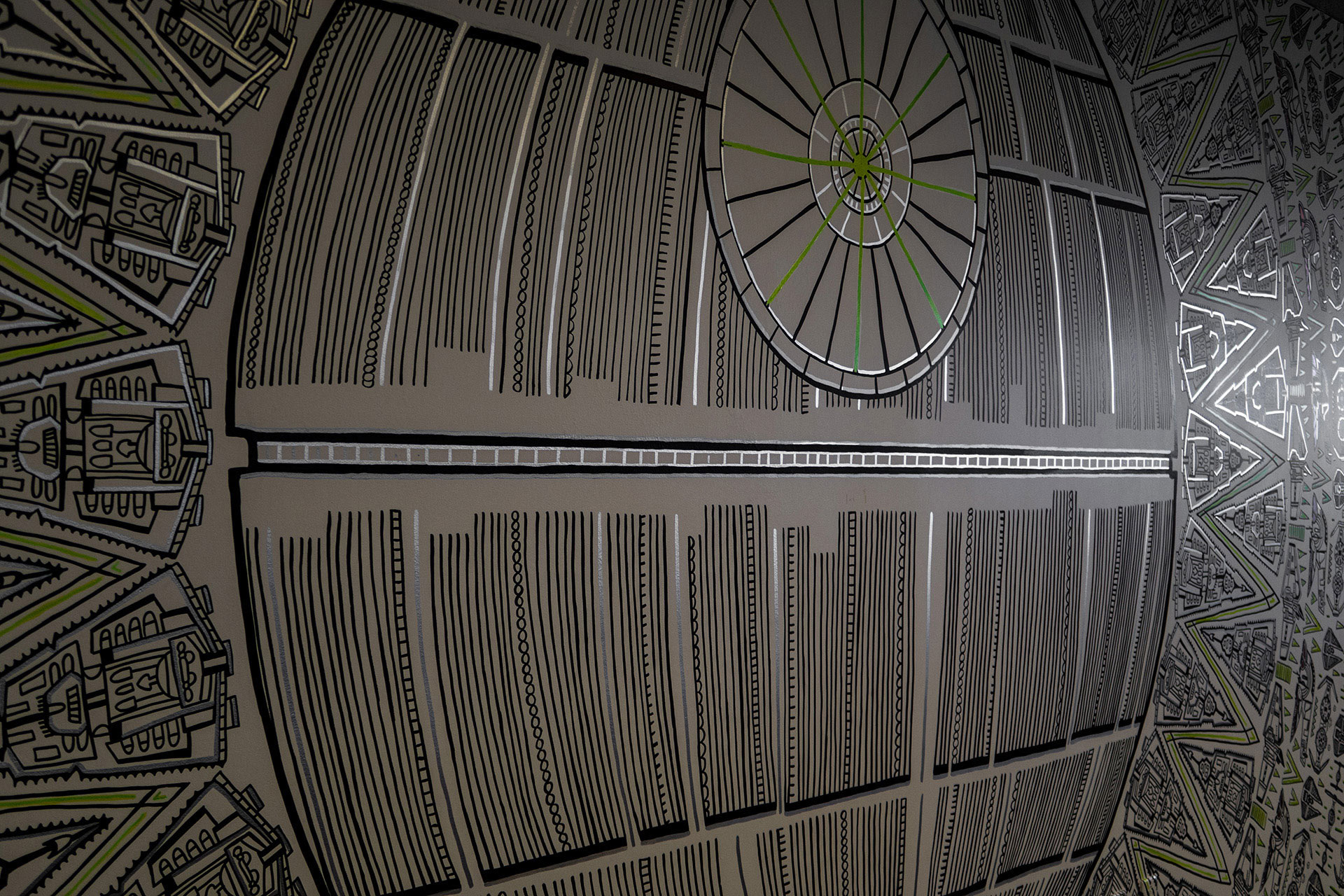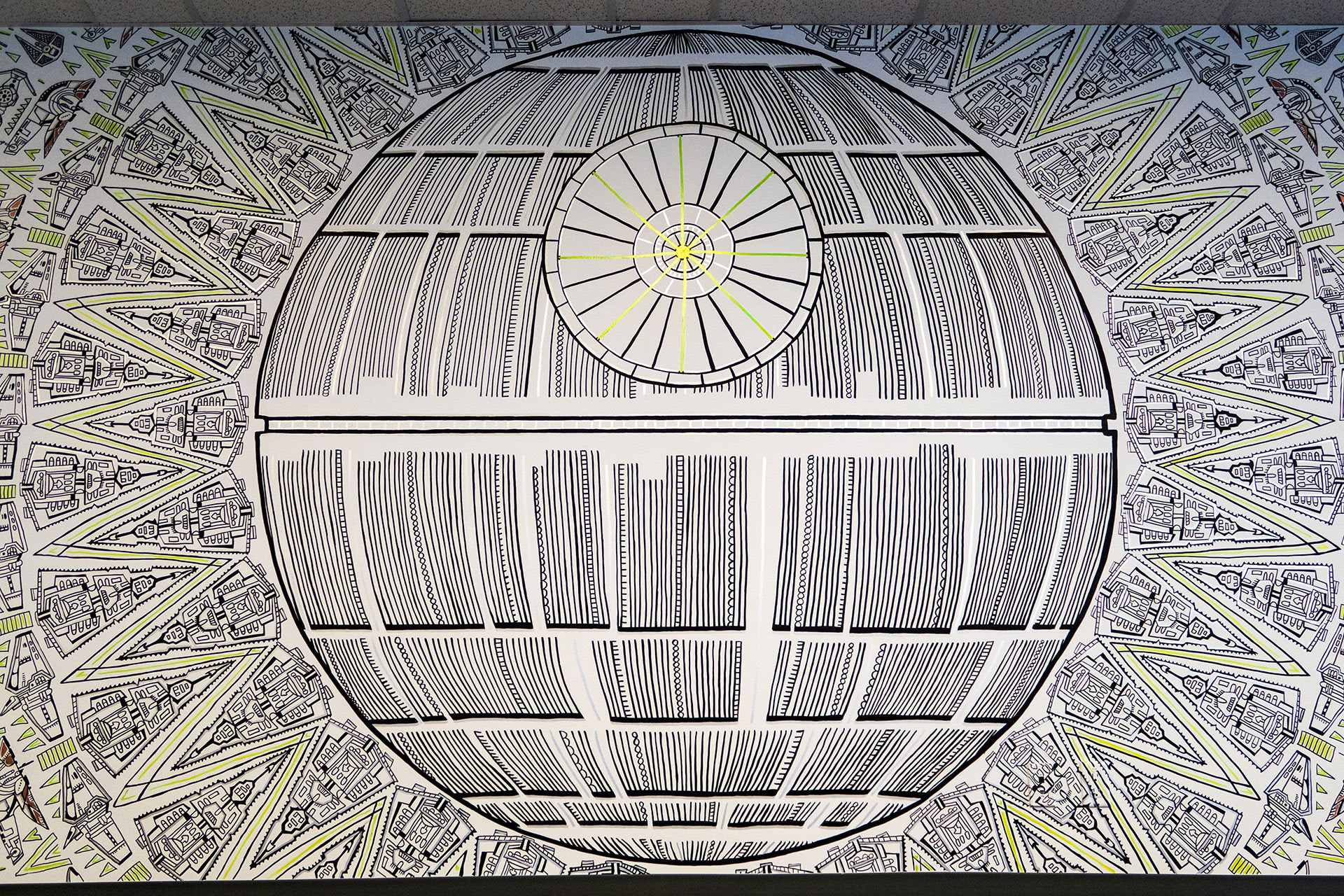 Affectionately known as Blasted!, this original mural idea celebrates xMatters's evolution through space, time, proportion, density, and pattern complexity. At the center of the mural, stands an 8-foot tall Death Star which helps to draw the viewer's eye naturally toward the middle of the piece. Throughout the painting, the viewer will notice four metallic colours which help reflect the abundance of natural light that shines through the office windows. We expect this piece will change tonal properties throughout the time of day and year as the sun adjusts it angle.

The xMatters Blasted! mural was completed over 4 days (over two weekends) which uses acrylic inks and paints. It has been our most popular mural to date, and we're very pleased with the challenge and results.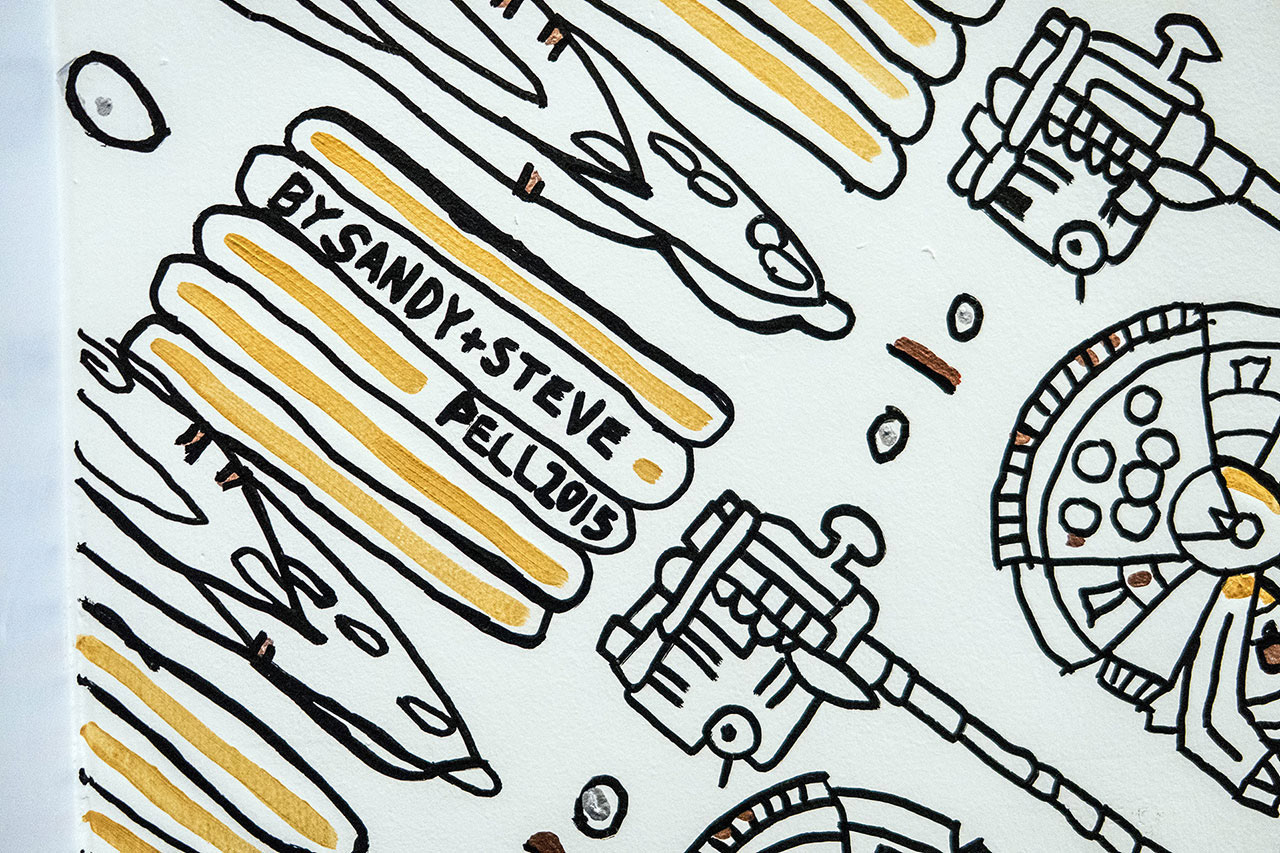 CLIENT
ART DIRECTION
CREATIVE DIRECTION